Please be aware that prices may change at any time. Always verify the price before downloading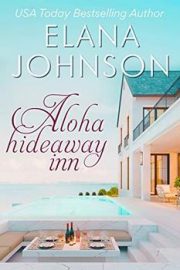 Aloha Hideaway Inn
by Elana Johnson
FREEBIE
Sweet Contemporary Romance
Rating: 4.5
She's got big plans for her tropical bed and breakfast, but the new high-rise resort in the bay is throwing a wrench into everything. So Stacey Stapleton does what any savvy businesswoman would do–she goes to spy on the resort stealing her business and ruining the beautiful Getaway Bay skyline.
Her undercover operation doesn't do more than show her how flawless the Sweet Breeze Resort is–and that the owner is as handsome as he is smart. Though annoyed by the new resort, Stacey focuses on Aloha Hideaway Inn, more determined than ever to give tourists the vacation of their lives… Check out Elana Johnson's Getaway Bay Resort Romance series! #ad
KINDLE NOOK AUDIBLE KOBO APPLE GOOGLE
---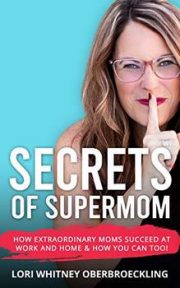 Secrets of Supermom
by Lori Whitney Oberbroeckling
FREEBIE
Self-Help
Rating: 5.0
Are you tired, overwhelmed, and searching for the ever elusive "work-life balance"? You want an extraordinary, fulfilling career and you want to be an extraordinary, present mom–without sacrificing either.
How do moms who want to climb the career ladder and at the same time want to be present and amazing for their families do it? How do they stay happy, healthy, and not consistently stressed out to the max? How do they maintain friendships and relationships? How do they "do it all" without overwhelm and without guilt? How do they maintain balance? Secrets of Supermom: How Extraordinary Moms Succeed at Work and Home and How You Can Too! provides the secrets you need to have both the career and family of your dreams. #ad
---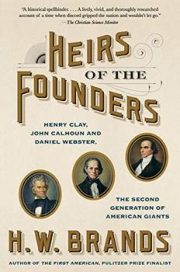 Heirs of the Founders
by H. W. Brands
BARGAIN
History
Rating: 4.6
The Epic Rivalry of Henry Clay, John Calhoun and Daniel Webster, the Second Generation of American Giants
From New York Times bestselling historian H. W. Brands comes the riveting story of how, in nineteenth-century America, a new set of political giants battled to complete the unfinished work of the Founding Fathers and decide the future of our democracy. Thrillingly and authoritatively, H. W. Brands narrates an epic American rivalry and the little-known drama of the dangerous early years of our democracy. #ad
---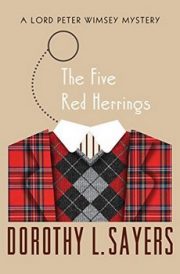 The Five Red Herrings
by Dorothy L. Sayers
BARGAIN
Historical Mystery
Rating: 4.1
The majestic landscape of the Scottish coast has attracted artists and fishermen for centuries. In the idyllic village of Kirkcudbright, every resident and visitor has 2 things in common: They either fish or paint (or do both), and they all hate Sandy Campbell. Though a fair painter, he is a rotten human being, and cannot enter a pub without raising the blood pressure of everybody there. No one weeps when he dies.
The Five Red Herrings is the 7th book in the Lord Peter Wimsey Mysteries, but you may enjoy the series by reading the books in any order. #ad
---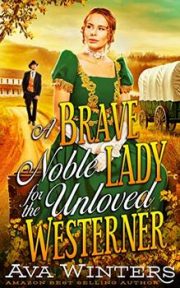 A Brave Noble Lady for the Unloved Westerner
by Ava Winters
BARGAIN
Western Romance
Rating: 4.8
His mail-order bride will be the one who will show him the way towards redemption. But how can he follow when their ranch is not safe?
Lucile is a British noblewoman who has recently lost her dear mother. Devastated by this loss, she follows her father's letters and travels to America. She hasn't spoken to him in years, but it's her only chance of survival. However, life in the West is so much different, and his ranch in Arkansas is in danger. Meeting an audacious westerner, Gordon, will add to her troubles, awakening a desire for love. How can she let go of her resentment towards her father and open her heart? #ad
---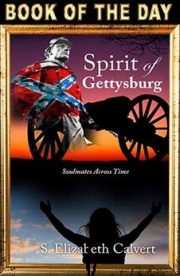 Spirit of Gettysburg: Soulmates Across Time
by S. Elizabeth Calvert
BARGAIN
Paranormal Romance/YA Historical Fiction
Rating: 4.3
Epic…Spellbinding…Thrilling Love Story Extraordinaire! Can ghosts die twice? Apparently so! "Reached #1 in Young Adult Historical Fiction on Amazon Kindle!" Perfect for fans of Paranormal Romance, YA, Sic-fi fantasy, Historical Fiction, Alternate History and Literature
Washington, D.C. psychic to the powerful elites headstrong, vulnerable Maureen McAlister flees a contemporary, shattered life into the ghostly, loving arms of Confederate soldier Major Clayton Fontaine Douglas, her former husband and one-true-soulmate. He is the only man she loves and trusts. Clayton, an unrepentant Rebel and proud, brave officer in General Robert E Lee's Army of Northern Virginia, is now a ghost stuck in time in her inherited Gettysburg, Pennsylvania estate. He is furious at God for the loss of his Country and her. He is dying again because of her. Once more she must try to save him, change his fate and rewrite karma… #ad
---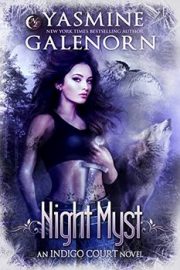 Night Myst
by Yasmine Galenorn
FREEBIE
Dark Paranormal Romance
Rating: 4.4
Eons ago, vampires tried to turn the Dark Fae in order to harness their magic, only to create a demonic enemy more powerful than they imagined.
Now Myst, the Vampiric Fae Queen of the Indigo Court, has enough power to begin a long prophesied supernatural war. And Cicely Waters, a witch who can control the wind, may be the only one who can stop her-and save her beloved Fae prince from the Queen's enslavement. Check out Yasmine Galenorn's Indigo Court Series! #ad
---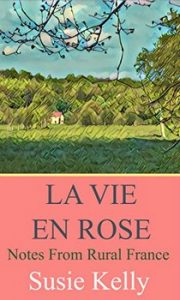 La Vie En Rose: Notes From Rural France
by Susie Kelly
FREEBIE
Biography & Memoir
Rating: 4.1
Living the French dream…vineyards, sunflowers, lavender fields, glasses of wine and platters of fromage. French ladies slender and chic, French men wearing berets and riding bicycles with baguettes clamped under their arms when they are not flirting outrageously, and all the while the sun shines down benevolently upon uniform rows of ripening vegetables.
Dreams are strange and unpredictable, and sometime so is la vie en rose. #ad
---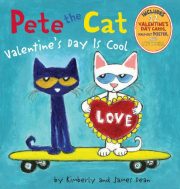 Pete the Cat: Valentine's Day Is Cool
by James Dean & Kimberly Dean
BARGAIN
Children's Fiction
Rating: 4.8
At first, Pete thinks Valentine's Day isn't cool…until he realizes all the special cats there are in his life.
Once Pete the Cat realizes how much fun Valentine's Day can be, he decides to make valentine cards for his family and friends. But what happens when he realizes he's forgotten to make a card for a very important cat? #ad
---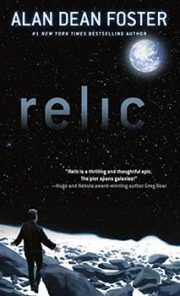 Relic
by Alan Dean Foster
BARGAIN
Science Fiction
Rating: 4.3
"Foster's high-concept novel is a gripping tale of serenity amid sorrow." -World Magazine
Once Homo sapiens reigned supreme, spreading from star system to star system in an empire that encountered no alien life and thus knew no enemy…save itself. As had happened many times before, the basest, most primal human instincts rose up, only this time armed with the advanced scientific knowledge to create a genetically engineered smart virus that quickly wiped out humanity to the last man. That man is Ruslan, the sole known surviving human being in the universe… #ad
---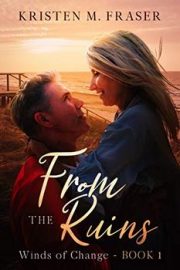 From the Ruins
by Kristen M. Fraser
BARGAIN
Christian Romance
Rating: 4.7
Who am I? What am I supposed to be doing now? What is God's plan for my life?
Since becoming a widow, these questions have plagued Sandra Tolbrook to the point where she feels completely lost without her soul mate. After an ankle injury forces her to sell the family home, her three children convince her to move into Summerset Resort, a retirement village for over-50's. With a tennis court, swimming pool and cinema, the resort had sounded so perfect when she signed on the dotted line. But now, she's not so sure… Check out Kristen M. Fraser's Winds of Change series! #ad
---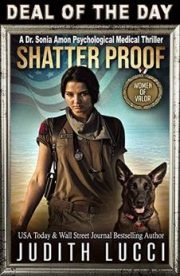 Shatter Proof
by Judith Lucci
BARGAIN
Psychological Medical Thriller
Rating: 4.4
It's hard to go home when your father wants to kill you.
Syrian-born CIA operative and retired Army Major Sonia Amon is working at Walter Reed Hospital as a battlefield surgeon. She also teaches military strategy at the Army War College which provides her cover as a CIA operative for the Middle East. Sonia is recalled to Syria to rebuild a series of primary care health clinics that will offer basic care to her countrymen in war-ravaged Syria. But there is one problem. Her father is a terrorist who wants to kill her and has hunted her for many years. Sonia is as terrified of her father now as when she was a child… #ad
---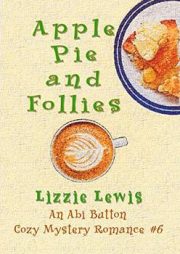 Apple Pie and Follies
by Lizzie Lewis
FREEBIE
Cozy Mystery
Rating: 4.2
Alice and Rupert Forrester have just moved into the house Abi used to call Creepy Castle. The basement apartment will soon be ready for newlywed Bethany and Harry with baby Freddie. Alice finds an old map of the area in the college library, which leads to some exciting discoveries.
Some items donated to the local cat charity cause serious problems for Abi and Danny, with Danny locked in a police cell and suspended from work at lawyers Branks, Davis & Waters, and Abi taken in for questioning. Meanwhile, life at Button Up coffee shop proceeds in the usual way – a way that is often far from normal. #ad
---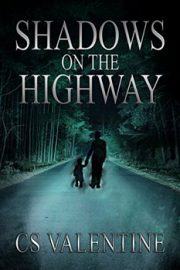 Shadows on the Highway
by CS Valentine
FREEBIE
Horror
Rating: 4.2
We all have a darker side, a shadow self that we hide deep inside, but sometimes it gets out. This collection of delightfully twisted, supernatural short stories will captivate your imagination and entertain your darker side.
A monster with a love of bakery, an old woman living in fear with her ex-con nephew, a widow with only one chance left, and a demon with a dark and powerful heart, are some of the characters wrestling with their darker selves in this enjoyable collection. #ad
---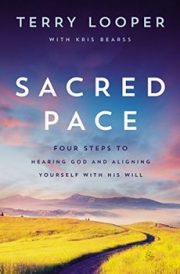 Sacred Pace
by Terry Looper
BARGAIN
Religious & Inspirational
Rating: 4.7
How do we hear from God and discern His will when it's time to make big decisions? Terry Looper shares a four-step process for doing just that – a process he has learned and refined over thirty years as a Christian entrepreneur and founder of a multi-billion dollar company.
At just thirty-six years old, Terry Looper was a successful Christian businessman who thought he had it all–until managing all he had led to a devastating burnout. Wealthy beyond his wildest dreams but miserable beyond belief, Terry experienced a radical transformation when he discovered how to align himself with God's will in the years following his crash and burn. #ad
---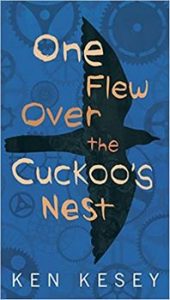 One Flew Over the Cuckoo's Nest
by Ken Kesey
BARGAIN
Literary Fiction
Rating: 4.7
In this classic novel, Ken Kesey's hero is Randle Patrick McMurphy, a boisterous, brawling, fun-loving rebel who swaggers into the world of a mental hospital and takes over.
A lusty, life-affirming fighter, McMurphy rallies the other patients around him by challenging the dictatorship of Nurse Ratched. He promotes gambling in the ward, smuggles in wine and women, and openly defies the rules at every turn. But this defiance, which starts as a sport, soon develops into a grim struggle, an all-out war between two relentless opponents: Nurse Ratched, backed by the full power of authority, and McMurphy, who has only his own indomitable will. #ad
---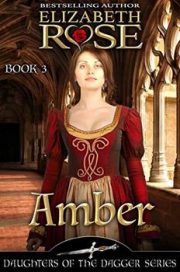 Amber
by Elizabeth Rose
BARGAIN
Historical Romance
Rating: 3.9
He's a devil of a man, and she's a novice in the abbey. Amber de Burgh is a novice of the Sisters of St. Ermengild, in training to take her final vows of becoming a nun. But when the doors to the church slam open one night and a wounded man named Lucifer who everyone thinks is the devil enters, her life changes forever.
Lucifer, or Lucas as he prefers to be called, has a very tarnished past and a future that fares no better. When he lays his eyes on the abbey's new novice who heals him, he knows he can never let her become a nun. Caught up in the middle of church corruption, Lucas is sent on a pilgrimage with Amber. His mission is to steal the Regale Ruby from the shrine of St. Thomas Becket at the Canterbury Cathedral. While Amber intends to pray, that is the furthest thing from Lucas' mind. Can a pure dove change the morals of a devil or will he change hers first? Check out Elizabeth Rose's Daughters of the Dagger Series! #ad
---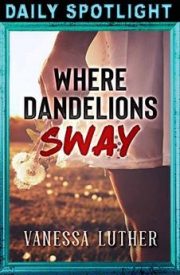 Where Dandelions Sway
by Vanessa Luther
BARGAIN
Suspense
Rating: 4.9
My name is Paul. About a year ago, I moved my family to the country for some peace of mind and security. I love them and would do anything in my power to protect them. They think I have a temper. A bad temper. Maybe I do. Three armed men are in our home right this very moment holding us hostage. My wife and children are shaken to the core. The last thing I ever expected was intruders in my own home. The last thing they ever expected was me.
On a Friday afternoon in the small town of Glen Ridge, three armed men invade the home of Paul and Alexis Hudson. The Hudson's find themselves in a life or death situation where tempers flare, demands soar and repercussions loom. On the surface, the invasion appears to be a simple robbery. Until one of the assailants demands a mysterious safe. Nothing is as it seems… #ad