Please be aware that prices may change at any time. Always verify the price before downloading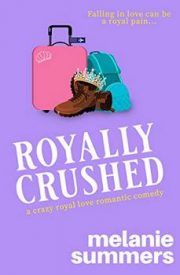 Royally Crushed
by Melanie Summers & MJ Summers
FREEBIE
Romantic Comedy
Rating: 4.4
A wildly funny, ridiculously romantic spinoff from best-selling author Melanie Summers…
Princess Arabella of Avonia is bored out of her ever-loving mind. No twenty-eight-year-old wants to live an endless loop of high teas, state dinners, and the same five conversations. They want freedom and adventure. After a wild night out in Ibiza ends in disaster, the royal handlers have shortened her leash considerably. Desperate for an out, she sneakily signs up to co-host a new nature docu-series, starring Will Banks, the man dubbed McHotty of the Wilderness… Check out Melanie Summers' Crazy Royal Love Romantic Comedy series! #ad
---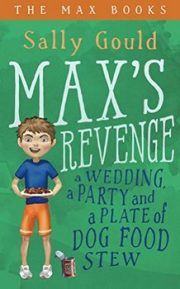 Max's Revenge
by Sally Gould
FREEBIE
Children's Fiction
Rating: 4.3
In The Wedding, Max gets dumped from being the pageboy at his uncle's wedding. A five year old takes his place. Max isn't happy and he knows who is to blame. His evil aunt. Max wants revenge. Not just any revenge; but clever, satisfying revenge. Will he get his chance before the wedding is over?
In Dog Food Stew, Max uncovers his aunt's evil plan to sell his nanna's house. But Max has a plan of his own. Will he stop his nanna's house from being sold and get revenge on his evil aunt? Revenge can be sweet, but it can also leave a funny taste. #ad
---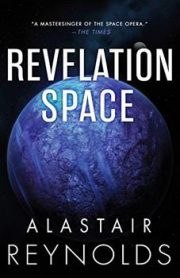 Revelation Space
by Alastair Reynolds
BARGAIN
Science Fiction
Rating: 4.2
Nine hundred thousand years ago, something annihilated the Amarantin civilization just as it was on the verge of discovering space flight. Now one scientist, Dan Sylveste, will stop at nothing to solve the Amarantin riddle before ancient history repeats itself.
With no other resources at his disposal, Sylveste forges a dangerous alliance with the cyborg crew of the starship Nostalgia for Infinity. But as he closes in on the secret, a killer closes in on him. Because the Amarantin were destroyed for a reason, and if that reason is uncovered, the universe and reality itself could be irrevocably altered… #ad
---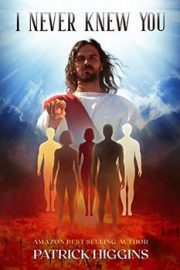 I Never Knew You
by Patrick Higgins
BARGAIN
Christian Fiction
Rating: 4.8
Is the God you serve the true God of the Bible? If you profess faith in Christ, this book will challenge you mightily from beginning to end, GUARANTEED! Many are calling it Patrick Higgins' best book to date and predict it, too, will become an award-winner like his other books.
Charmaine DeShields thought she had it all. A promising career. Good health. A beautiful house. A promising relationship. Most importantly, she was a proud member of the largest and most popular megachurch in all of Seattle–the Blessed and Highly Favored Full Gospel Church. Everything started changing in her seemingly perfect life after a pastor visiting from China created such an uproar at her church, with messages most members found both mean spirited and judgmentally offensive, that Mark Lau was asked to leave and told never to come back… #ad
---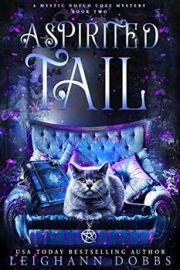 A Spirited Tail
by Leighann Dobbs
BARGAIN
Cozy Mystery
Rating: 4.5
Middle-aged bookstore owner Willa Chance is looking forward to the opportunity of appraising a valuable private library that hasn't seen the light of day for fifty years … until she finds a dead body in the backyard and the ghost of the home's previous owner anxiously waiting for her inside.
Hampered by the persistent ghost who insists on keeping secrets from her, Willa navigates a sea of confusing clues as she struggles to uncover the connection between the recent murder and two murders fifty years ago… #ad
---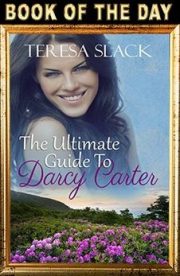 The Ultimate Guide to Darcy Carter
by Teresa Slack
BARGAIN
Contemporary Christian Romance
Rating: 4.5
Comfort food and romance. Darcy Carter has no use for either until she meets the subject of her next book.
Ultimate Guide guru Darcy Carter is an expert at everything–except her own life. She has written over twenty how-to books on every subject under the sun, but she can't guide herself out of a brown paper bag. Especially when it comes to love. When her editor suggests she write The Ultimate Guide to Finding Mr. Right, Darcy gets out of town fast. To avoid Mr. Right–since she doesn't believe he exists–she heads south to research one last ultimate guidebook… This clean contemporary Christian romance is a feel-good, laugh-out-loud story that reminds us sometimes the things we work so hard for don't bring the fulfillment and happiness we've been searching for. #ad
---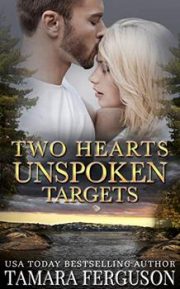 TWO HEARTS UNSPOKEN TARGETS
by Tamara Ferguson
FREEBIE
Romantic Suspense/Thriller
Rating: 4.5
Wounded Warrior Air Force Captain Zach Logan Experiences Flashbacks Of Murder. Can He Keep His New Love And Her Autistic Son Safe From A Killer?
The single mom of a severely autistic son, Elizabeth Bowen is a full-time accountant in Illinois. But the plant where she's been working will be closing soon, due to the struggling economy in Illinois. She's had her hands full with her son Kyle, since his father's been long out of the picture, so when the opportunity to enroll Kyle in a vocational facility in Wisconsin comes up, she gladly accepts… Check out Tamara Ferguson's Two Hearts Wounded Warrior Romance series! #ad
---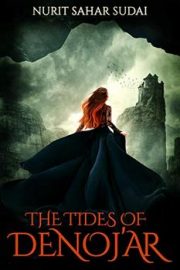 The Tides of Denoj'ar
by Nurit Sahar Sudai
NO LONGER FREE
Fantasy
Rating: 4.2
A world facing total destruction depends upon the power of the only woman who can save it.
As the final descendant to a lineage of alchemists who have devoted their lives to the eradication of soul demons, the servant vows to bring the long research to full completion, thus proving that indeed he is not the black sheep of the dynasty. That is why he has arrived at Denoj'ar to begin with – a small, godforsaken town, a place which is to enable him to continue his life's mission. However, as fate would have it, the servant becomes guardian to a child named Allart and raises her… #ad
---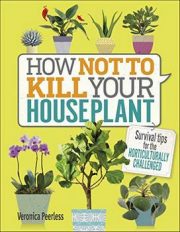 How Not to Kill Your Houseplant
by Veronica Peerless
BARGAIN
Crafts & Hobbies
Rating: 4.7
You had one job: watering your new plant. But it's been a week and it's already dying.
Fear not! This helpful guide is here to show you how to rescue your plants. Follow the survival tips outlined in this book and you'll be on your way to having your home brimming with green life. It's absolutely possible not to assassinate your houseplant – all you need is this book! From identifying exactly what's in the pot to helping it flourish and grow, this is your guide to creating an oasis of happy, flourishing houseplants. #ad
---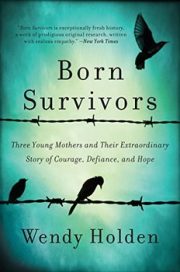 Born Survivors
by Wendy Holden
BARGAIN
History
Rating: 4.7
"Packed with harrowing detail and impressively well-researched…. Intense, powerful, and moving, more than make up for this. Born Survivors is a worthy testament to these three women and the miraculous survival of their children." (Jewish Chronicle)
The Nazis murdered their husbands but concentration camp prisoners Priska, Rachel, and Anka would not let evil take their unborn children too–a remarkable true story that will appeal to readers of The Lost and The Nazi Officer's Wife, Born Survivors celebrates three mothers who defied death to give their children life… #ad
---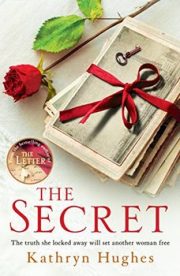 The Secret
by Kathryn Hughes
BARGAIN
Women's Fiction
Rating: 4.5
Mary has been nursing a secret. Forty years ago, she made a choice that would change her world for ever, and alter the path of someone she holds dear.
Beth is searching for answers. She has never known the truth about her parentage, but finding out could be the lifeline her sick child so desperately needs. When Beth finds a faded newspaper cutting amongst her mother's things, she realises the key to her son's future lies in her own past. She must go back to where it all began to unlock…The Secret. #ad
---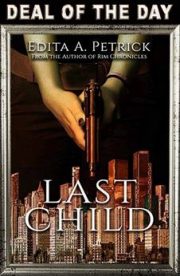 Last Child
by Edita A. Petrick
BARGAIN
Mystery
Rating: 3.9
When hiding in plain sight is no longer possible….
Kate McFarland was born into a crumbling regime of Soviet Russia. She didn't have much as a child, but she had two parents who cared and protected her, and that was enough. Then Fate raked its rusty nail across a blackboard and her mother became a widow. For what seemed like eternity, life looked bleak. But then her mother met a man who was not only decent and kind but rich. It's how Kate finished growing up in the US. It's how her grassroots name became Kate and since her stepfather adopted her, she wanted to show respect by taking his last name. She was not only allowed but encouraged to make her own decisions; even if one of those meant that at age twenty-five, Kate McFarland emerged from Quantico as Agent McFarland… #ad
---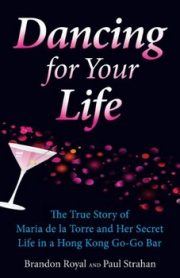 Dancing for Your Life
by Brandon Royal & Paul Strahan
FREEBIE
Biography & Memoir
Rating: 4.3
Dancing for Your Life is the true story of a beautiful, young Filipina who, in order to help her family financially, leaves her home in the quiet Philippine countryside to work as a dancer in Hong Kong's red-light district of Wan Chai.
This book will hold special appeal for readers interested in gaining a behind-the-scenes look at the workings of an Asian go-go bar and will serve as a companion guide for individuals interested in cultural studies, gender studies, or spirituality. #ad
---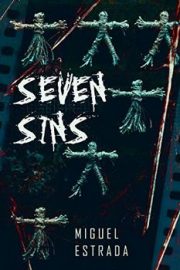 Seven Sins
by Miguel Estrada
FREEBIE
Horror
Rating: 4.2
Several individuals connected through a series of unfortunate events find themselves as participants in a twisted game of trials set up by a hacker who has chosen them based on their cardinal sins.
This group of misfits will do anything in their power to survive and return any semblance of normality to their lives, even if it means destroying each other. #ad
---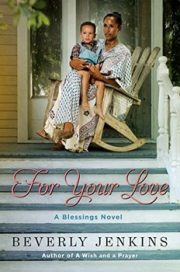 For Your Love
by Beverly Jenkins
BARGAIN
Literary Fiction
Rating: 4.8
Mayor Trent July and his wife Lily are enjoying life as newlyweds and embracing the challenges and joys that come with being foster parents to two wonderful boys. But being a foster father has inevitably forced him to think about his own birth mother. Raised by his grandmother Tamar–and in many ways the good people of Henry Adams–Trent was blessed with a childhood full of love.
But now he can't help wondering what happened to the scared teenage girl who handed him over to Tamar. And questions that he's never voiced are now begging to be answered: Who was she? Is she still alive? Why didn't she want him? #ad
---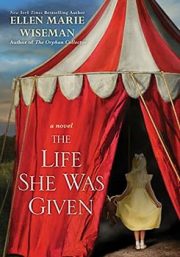 The Life She Was Given
by Ellen Marie Wiseman
BARGAIN
Historical Fiction
Rating: 4.4
From the internationally bestselling author of The Orphan Collector comes a beautifully written and moving tale of family secrets and the importance of a mother's love–and how it can shape a life–even in the most shocking ways.
A painful saga of strength and reinvention perfect for fans of Jojo Moyes and Lisa Wingate–set in two different times, as two young women come of age and uncover the mysteries of their families, and find their own ways in the world… #ad
---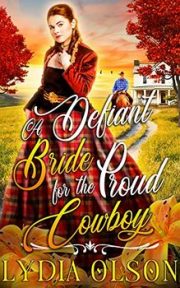 A Defiant Bride for the Proud Cowboy
by Lydia Olson
BARGAIN
Western Romance
Rating: 4.7
From Boston to rugged Colorado, Pauline never imagined that family can be found so many miles from home. How can she fight the uphill battle that stands between her and her destiny?
Pauline is a young rich woman who loves reading as an escape from her reality. When her family arranges a marriage with an older man who is after her money, she flees. She becomes a mail-order bride, and on this ranch in Colorado, Pauline meets her destiny. But she deliberately hides her origins from her husband. How can she open her heart and fall in love? #ad
---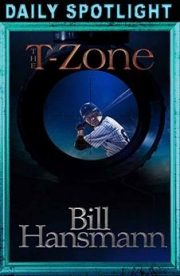 The T-Zone
by Bill Hansmann
BARGAIN
Crime & Detective
Rating: 4.4
A major league star is gunned down at home plate on opening day of the baseball season.
Authorities immediately capture the supposed gunman. The real story behind the shooting is not so simple. The Atkinson Detective Agency sorts through all the conflicting evidence-including the mob, the Cuban government and a very corrupt FBI official to arrive at the truth. Coupled with a tender love story, the twists and turns will keep you enthralled until the final page.
What Readers are Saying: "A captivating tale of whodunnit." "A great detective novel that hits the ground running." "Fantastic and fun book." #ad