Please be aware that prices may change at any time. Always verify the price before downloading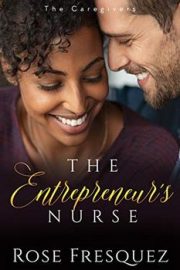 The Entrepreneur's Nurse
by Rose Fresquez
FREEBIE
Contemporary Romance
Rating: 4.7
As a successful entrepreneur, Brady Sharp is all about profit. His trip to Uganda is to strike a deal and get back to his life in New York. But when he falls off a motorcycle taxi and misses the meeting and his flight, the only thing he's grateful for is the nurse who comes to his rescue.
Being the sole owner of the only clinic in a Kampala suburb, Ruth runs a tight shift. After she stitches an incoherent tourist she rescues from the roadside, she doesn't expect to see the white man again, until he shows up to her clinic to ask her out on a date–too bad, she has patients to treat in the village… Check out Rose Fresquez's The Caregivers series! #ad
---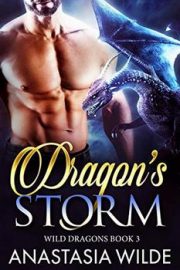 Dragon's Storm
by Anastasia Wilde
FREEBIE
Paranormal Romance
Rating: 4.7
All her life, Tempest has been burdened with the ability to see the future–and the responsibility to stop bad things from happening. But now that she needs that power to survive, it's turned into more of a curse than ever.
Tyr Greystone is the Dragon Prince of Tempest's own personal fairy tale–all fantasy hotness with magic and wings, and smoldering eyes that say he wants nothing more than to drag her off to his lair and have his wild dragony way with her. The problem? When Tyr is near her, Tempest's superpower doesn't work… Check out Anastasia Wilde's Wild Dragons series! #ad
---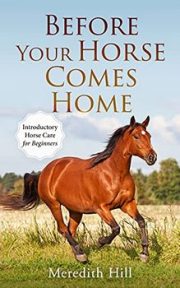 Before Your Horse Comes Home
by Meredith Hill
BARGAIN
Non-Fiction/Horse Training
Rating: 5.0
As humans, we have relied upon horses for transportation and as work partners for years. While horses aren't essential to our everyday survival now, they are still stunning companions who can provide endless enjoyment for their human caretakers.
At the same time, horses can be very complicated, especially for novice owners. Attempting to research horse care can be very overwhelming if you're new to horse ownership. It's all too easy to find complicated or conflicting advice. How do you determine what's right for your equine companion? In Before Your Horse Comes Home: Introductory Horse Care for Beginners, Meredith Hill details the ins and outs of horse care, as compiled throughout her over 30 years of experience as a caretaker for horses. #ad
---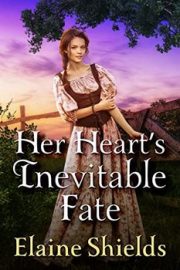 Her Heart's Inevitable Fate
by Elaine Shields
BARGAIN
Historical Romance
Rating: 4.7
Annie Mayfield, the daughter of a wealthy landowner, was taught to be independent from an early age. Helping others is her passion, and her efforts are greatly appreciated by everyone in town.
Unfortunately, her father's reputation stands in the way of her own happiness when she finds out he hurts people she cares about. Will Annie find a solution to her difficulties or are all the rumors true? In search of answers she may not have, her past comes calling… #ad
---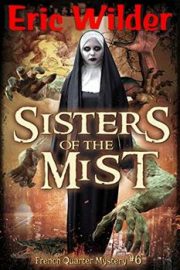 Sisters of the Mist
by Eric Wilder
BARGAIN
Paranormal Mystery
Rating: 4.5
THIS HALLOWEEN IN NEW ORLEANS, REAL VAMPIRES ARE ABOUT TO EMERGE
When French Quarter detective Wyatt Thomas is awakened from a dark dream by his cat Kisses, he witnesses an eerie funeral procession from the balcony of his Chartres Street apartment. Riding in the limousine ahead of a hearse is his former lover, Desire Vallee. It's the first time he's seen her since she became a nun and entered a convent. Now, Desire's skin is ashen, her long hair turned ghostly white. Realizing Desire is in grave danger Wyatt–his only clue an antique pendant with pictures of Desire and her deceased twin sister Dauphine–sets out to rescue her. Check out Eric Wilder's French Quarter Mystery series! #ad
---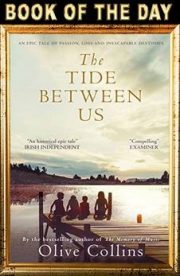 The Tide Between Us
by Olive Collins
BARGAIN
Historical Fiction
Rating: 4.5
1821: Among the thousands of Irish deportees to the Caribbean British Colonies is a 10 year old Irish boy, Art O'Neill. As an Indentured Servant on a sugar plantation in Jamaica, Art gradually acclimatises to the exotic country and the unfamiliar customs of the African slaves. When the new heirs to the plantation arrive from Ireland they resurrect the ghosts of brutal injustices against Art. He bides his time and hides his abhorrence from his new master by channelling his energy into his work.
During those years he prospers, he acquires land, he sees his coloured children freed after emancipation as he takes us on a multi-generational historical saga. Eventually Art is promised seven gold coins for seven decades of service. He doubts his master will part with the coins. The morning Art sets out to claim his gratuity, he ignores his sense of foreboding that he may not return home alive… Check out Olive Collins's The O'Neill Trilogy! #ad
---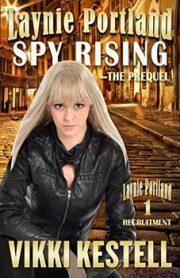 Laynie Portland, Spy Rising–The Prequel
by Vikki Kestell
FREEBIE
Mystery & Suspense
Rating: 4.7
No one is born a spy. In one way or another, every "righteous" clandestine operative is sought out, enlisted, and trained for the difficult and often terrible work intended to ensure that the principles of freedom triumph over ideologies that seek to dominate and enslave.
The year is 1977; the Cold War is intensifying. Helena Portland–Laynie to her family–is set to graduate from the University of Washington, when recruiters from Marstead International invite her to dinner and an informal employment interview. Laynie is flattered: Marstead International is a technology and aeronautics firm with a global presence and reputation. But behind their corporate image? Marstead is a front for joint U.S./NATO covert operations… Check out Vikki Kestell's Laynie Portland series! #ad
---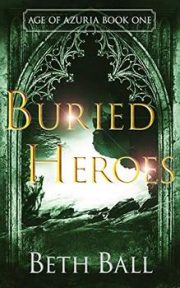 Buried Heroes
by Beth Ball
FREEBIE
Epic Fantasy
Rating: 4.4
You were right, your father's amulet is magical. Just not in the way you thought.
The stones echo as Iellieth Amastacia drags her heels through the corridors of Io Keep, bidding farewell to the few inside the castle walls who have offered her moments of happiness. Despite her best efforts, Iellieth can no longer resist the forced marriage her stepfather placed at the end of her path. A final transmigration stands between her and the slammed door. But destiny–and the amulet–have other plans for the half-elf… #ad
---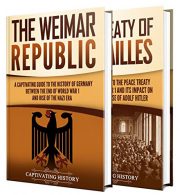 Weimar Republic
by Captivating History
BARGAIN
History
Rating: 4.9
Two manuscripts in one book:
The Weimar Republic: A Captivating Guide to the History of Germany Between the End of World War I and Rise of the Nazi Era
The Treaty of Versailles: A Captivating Guide to the Peace Treaty That Ended World War 1 and Its Impact on Germany and the Rise of Adolf Hitler #ad
---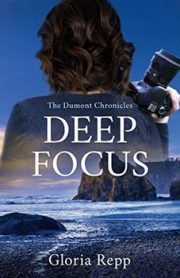 Deep Focus
by Gloria Repp
BARGAIN
Christian Fiction
Rating: 4.4
A scheming woman. A man she can't fathom. A mystery that endangers her career. Is this how God answers Lindsey's prayers?
Lindsey Dumont, photographer, travels to the rugged coast of Washington's Olympic Peninsula to finish her photo essay on a rare breed of Makah dogs. But disaster looms for her project, and she decides to fight back. Now she must confront the man who deceived her and unravel a threatening mystery.
Check out Gloria Repp's The Dumont Chronicles! #ad
---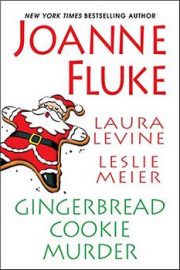 Gingerbread Cookie Murder
by Joanne Fluke, Leslie Meier, Laura Levine
BARGAIN
Cozy Mystery
Rating: 4.6
New York Times-bestselling authors: This merry collection of holiday mysteries is "a yuletide whodunit treat" (Publishers Weekly).
This collection of three novellas by much-loved mystery authors is perfect for spicing up the season: Gingerbread Cookie Murder by Joanne Fluke, The Dangers of Gingerbread Cookies by Laura Levine, Gingerbread Cookies and Gunshots by Leslie Meier
Includes over 10 luscious holiday recipes! #ad
---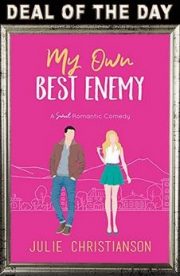 My Own Best Enemy
by Julie Christianson
BARGAIN
Romantic Comedy
Rating: 4.4
This isn't a wedding. This is war … I get it. We were in elementary school. Just a couple of kids on the playground. But after Nash Hendrix called me Enemy instead of Emily, his stupid nickname ruined my life. Now our best friends are getting married, and they expect me to stand across the aisle from Nash the Ruiner without killing him? Whatever. I can survive being maid of honor. It's only for one weekend. Until it's not.
When I get roped into wedding planning at the same places Nash is fundraising, I'm ready to blow up our temporary truce. All I wanted was to start over. New job. New permanently-single status. But the more time we spend together, the more I feel like … not murdering him. Is it possible Nash and I don't hate each other? Check out Julie Christianson's Apple Valley Love Stories! #ad
---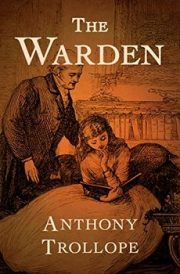 The Warden
by Anthony Trollope
FREEBIE
Literary Classics
Rating: 4.0
Set in an almshouse in rural England, The Warden features the realism, satire, and biting social commentary that helped establish Anthony Trollope as one of the preeminent English novelists of his day.
Septimus Harding is the modest and wizened warden of Hiram's Hospital, a charitable institution funded by money bequeathed to the Diocese of Barchester. When young upstart John Bold stages a campaign that challenges the use of these charitable funds–and Harding's seemingly exorbitant earnings–critics come out of the woodwork to question the hospital's dealings. And making matters personal, Bold is courting Harding's daughter, Eleanor. #ad
---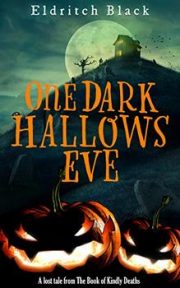 One Dark Hallow's Eve
by Eldritch Black
FREEBIE
Children's Fiction
Rating: 4.6
It's All Hallow's Eve and Owen Weeks is not having a good day. Something's stirring in the lake by his house, the dead leaves beneath this shoes crunch like bones, and even the brambles seem to twitch when he's not looking. Nothing's right.
But things get a lot worse as Owen discovers a terrifying stranger hiding in an abandoned farmhouse. A dark spell is cast. Old magic, magic that raises a terrifying horde of nightmarish creatures. #ad
---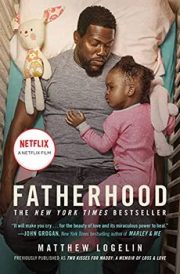 Fatherhood media tie-in
by Matt Logelin
BARGAIN
Biography & Memoir
Rating: 4.6
The #1 hit movie on Netflix starring Kevin Hart, based on the courageous and searingly honest memoir about the first year of the author's life following the birth of his daughter and the death of his wife.
Matt and Liz Logelin were high school sweethearts. After years of long-distance dating, the pair finally settled together in Los Angeles, and they had it all: a perfect marriage, a gorgeous new home, and a baby girl on the way. Liz's pregnancy was rocky, but they welcomed Madeline, beautiful and healthy, into the world. Just twenty-seven hours later, Liz suffered a pulmonary embolism and died instantly, without ever holding the daughter whose arrival she had so eagerly awaited. #ad
---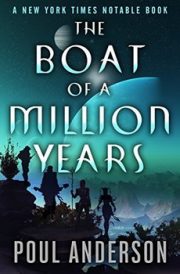 The Boat of a Million Years
by Poul Anderson
BARGAIN
Science Fiction
Rating: 4.1
A New York Times Notable Book and Hugo and Nebula Award Finalist: This epic chronicle of ten immortals over the course of history "succeeds admirably" (The New York Times).
The immortals are ten individuals born in antiquity from various cultures. Immune to disease, able to heal themselves from injuries, they will never die of old age–although they can fall victim to catastrophic wounds. They have walked among mortals for millennia, traveling across the world, trying to understand their special gifts while searching for one another in the hope of finding some meaning in a life that may go on forever. #ad
---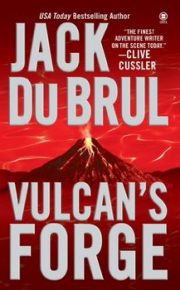 Vulcan's Forge
by Jack Du Brul
BARGAIN
Mystery/Thriller
Rating: 4.3
It begins deep beneath the Pacific Ocean, where a nuclear bomb strikes at the fiery hot heart of the earth. Churning, spewing boiling lava, a volcano rises with unnatural speed from the ocean floor — the source of a new mineral that promises clean, limitless nuclear power.
It continues in hot spots around the globe: Hawaii, where a secessionist movement is about to turn violent and the American army may be asked to fire on U.S. citizens; Washington, D.C., where the subway system becomes the site of a running gun battle; the Far East, where disrupted diplomatic negotiations jeopardize world peace; a rogue Russian submarine, circling the infant volcano. #ad
---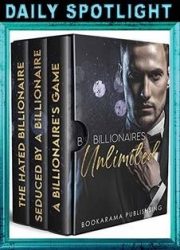 Billionaires Unlimited: Billionaire Romance Collection
by Bookarama Publishing
BARGAIN
Contemporary Romance
Rating: 3.6
Billionaires always get what they want. We play with a different set of rules. With our status and power, we don't ask for anything. We take it. We want the good girl. She's intoxicating. Playful. Beautiful. She plays nice, but she can also play naughty. We like a challenge. She's going to lust for us. Screaming our names. She'll beg for more. These girls are going to get an experience they'll never forget…
The Billionaires Unlimited Box set: Three feisty heroines. Three smoking hot billionaires ready to show you a wild ride. Three billionaire romances. No cheating. No cliffhangers. HEA guaranteed! Includes: Seduced By A Billionaire, A Billionaire's Game, The Hated Billionaire #ad