Please be aware that prices may change at any time. Always verify the price before downloading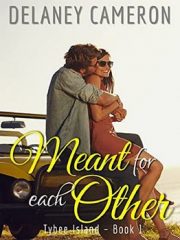 Meant for Each Other
by Delaney Cameron
FREEBIE
Contemporary Romance
Rating: 4.2
She's in love with him. He thinks she's a liar. And a thief. Helping her sister run a bed and breakfast inn gives Kirsten the perfect reason to return to the island where she spent so many summers as a child. She never expects to run into the one person who knows all about her most embarrassing moment. He also happens to be the only man she's ever loved.
After six months of nonstop traveling, Trey is ready to trade living on the road for the peace and quiet of Tybee Island. In such surroundings, he should be able to finish his next bestseller. Running into a former student isn't part of the plan. She's a reminder of an encounter he hasn't been able to forget, and yet he can't seem to elude this woman who's always in the wrong place at the wrong time. Check out Delaney Cameron's Tybee Island series! #ad
---
Fury Rising
by Yasmine Galenorn
FREEBIE
Urban Fantasy/Post-Apocalyptic
Rating: 4.4
My name is Kaeleen Donovan. I'm a Theosian-a minor goddess. They call me Fury. Oath bound to Hecate, I was charged from birth to hunt down Abominations who come in off the World Tree and send them back to Pandoriam.
When the Thunderstrike – an ancient artifact from the time of the Weather Wars – is stolen by the Order of the Black Mist, Hecate orders me to find the magical device. The chaos magicians are out to upset the balance that Gaia instilled during the World Shift. But I soon discover that the leader of the Black Mist is out to do more than stir up trouble… Check out Yasmine Galenorn's Fury Unbound series! #ad
---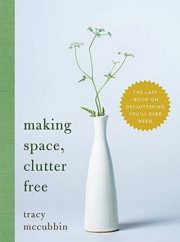 Making Space, Clutter Free
by Tracy McCubbin
BARGAIN
Crafts & Hobbies
Rating: 4.6
Learn how to declutter your home with expert Tracy McCubbin, who gets to the root of the problem and offers revolutionary help to anyone who has repeatedly tried to break their clutter's mysterious hold and achieve a clutter-free, minimalist home.
Her powerful answer lies in the 7 Emotional Clutter Blocks, unconscious obstacles that stand between thousands of her clients and financial freedom, healthy relationships, and positive outlooks. #ad
---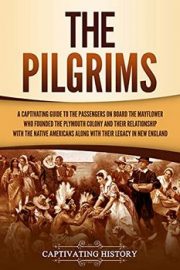 The Pilgrims
by Captivating History
BARGAIN
History
Rating: 4.5
Did you know that Plymouth was named by the explorer John Smith in 1608? Twelve years later, in 1620, the Pilgrims started their journey from Plymouth, England, and were blown off course, landing in Plymouth, North America. As if it was a sign from God, the Pilgrims decided not to continue their journey but to settle right where they landed, starting one of the earliest American communities.
This book traces the journey of the Pilgrims before the Mayflower even set sail. To understand what drove the Pilgrims into a form of self-exile, one must look further back to when King Henry VIII of England ruled. Religion was very important to the American settlers, and when they were not allowed to practice it the way they wanted, the Separatists emerged, demanding their religious rights and freedoms… #ad
---
Fiorentina Valentine Cozy Mystery Boxset
by Lotta Smith
BARGAIN
Paranormal Cozy Mystery
Rating: 4.4
Binge-read the three-book boxset of Witch's Guide to Haunted Properties in Los Angeles!
Meet Fiorentina "Fio" Valentine, an accidental witch prone to stumble upon all the disasters in the world! She sees ghosts, and the ghosts just can't leave her alone. FREE on Kindle Unlimited!
This boxset includes: Book 1: Kickstart My Witch, Book 2: Too Spooked for Witch, Book 3: Helter Witchelter. CLICK above to read each book's description! #ad
---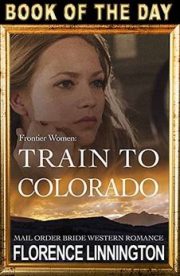 Train to Colorado
by Florence Linnington
BARGAIN
Historical Romance
Rating: 4.0
A journey into the unknown is a journey to become a mail order bride. Margaret Leeds has no idea what a mail order bride is before her stepfather informs her that she is to leave for Colorado territory to marry a stranger. On her stepfather's insistence that Margaret leave the house and stop draining the family's resources, Margaret embarks on a long and grueling journey into the west to marry an unknown man. There's a problem, however. The man is already married.
Now, Margaret finds herself stranded in a small town of Stillwater, and her permanent limp leaves her struggling to find work. Until she meets the gruff sheriff and immediately dislikes him. Sheriff William has a kind word for everyone. Everyone except Margaret. But his actions seem to tell a different story… #ad
---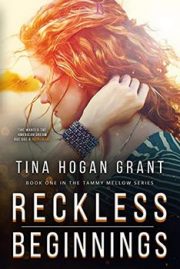 Reckless Beginnings
by Tina Hogan Grant
FREEBIE
Women's Fiction
Rating: 4.8
How will she survive and protect her child? Tammy's had a plan. Move to the U.S. and follow the white picket fence dreams she'd always had. Steven seemed nice, but there were clues she'd missed. He became abusive. After she had the baby, it got worse.
Steven was addicted to heroin. Thrown into a life of drugs and violence, Tammy lived in fear of what Steven might be capable of and struggled alone to provide for her young son. She longed for any sign of hope. Then he hit her. Could she escape? Who would be there for her? Check out Tina Hogan Grant's Tammy Mellows Trilogy! #ad
---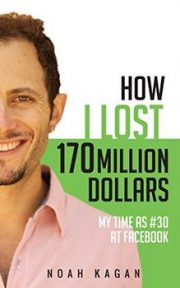 How I Lost 170 Million Dollars
by Noah Kagan
FREEBIE
Biography & Memoir
Rating: 4.3
What was life like in the early days of Facebook? How did the company operate when it was just a small startup? Who were this team of misfits that built one of the most powerful tech companies in the world?
In How I Lost 170 Million Dollars, Noah Kagan paints a compelling picture of the ups, downs, hard work, wild partying, and fascinating characters that populated the office during his time as Facebook's 30th employee. #ad
---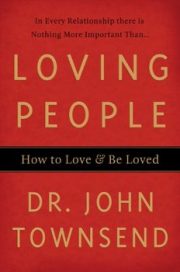 Loving People: How to Love and Be Loved
by John Townsend
BARGAIN
Religious & Inspirational
Rating: 4.7
When you say or hear the words "I love you" it can change your life forever. Love is one of God's most important gifts to anyone, yet there are many misunderstandings about how to make love work in our families, friendships, marriages and dating relationships.
In Loving People, best-selling author Dr. John Townsend shows you that love can actually be learned, and gives you the steps and tools to become skilled in love. #ad
---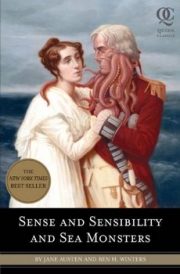 Sense and Sensibility and Sea Monsters
by Jane Austen & Ben H. Winters
BARGAIN
Horror
Rating: 4.3
Sense and Sensibility and Sea Monsters expands the original text of the beloved Jane Austen novel with all-new scenes of giant lobsters, rampaging octopi, two-headed sea serpents, and other biological monstrosities.
As our story opens, the Dashwood sisters are evicted from their childhood home and sent to live on a mysterious island full of savage creatures and dark secrets. #ad
---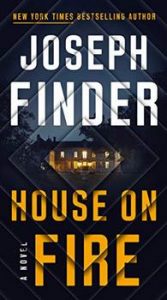 House on Fire
by Joseph Finder
BARGAIN
Mystery/Thriller
Rating: 4.4
Nick Heller is at the top of his game when he receives some devastating news: his old army buddy Sean has died of an overdose. Sean, who once saved Nick's life, got addicted to opioids after returning home wounded from war. Then at Sean's funeral, a stranger approaches Nick with a job, and maybe also a way for Nick to hold someone accountable.
The woman is the daughter of a pharmaceutical kingpin worth billions. Now she wants to become a whistleblower, exposing her father and his company for burying evidence that its biggest money-maker was dangerously addictive. It was a lie that killed hundreds of thousands of people, including Sean. #ad
---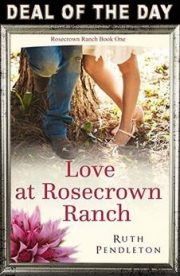 Love At Rosecrown Ranch
by Ruth Pendleton
BARGAIN
Contemporary Ranch Romance
Rating: 4.7
Jenny Stratton was expecting a proposal – the finishing touch on the perfect life she'd built as a successful big-city realtor. When she catches her boyfriend kissing another woman in the soup aisle instead of down on one knee, she retreats to her grandmother's ranch in the hills of Montana.
Hank Miner is a hard-working ranch hand with no time for distractions. When Jo Jo's granddaughter shows up, he can't get too close. Despite her beauty and bravery, the last thing he needs is another high-maintenance woman who doesn't understand life on the ranch. Or worse, one looking for a quick payday from the elderly ranch owner… Check out Ruth Pendleton's Rosecrown Ranch series! #ad
---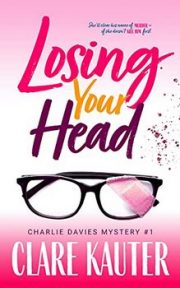 Losing Your Head
by Clare Kauter
FREEBIE
Women's Sleuths
Rating: 4.2
My nemesis has been accused of offing his billionaire uncle for an inheritance, and as much as I'd love to see James McKenzie rot in prison, there are two problems.
One: He definitely didn't do it. (Probably.) Two: In exchange for proving his innocence, he'll pay up big. And I simply can't resist his… cash. I have to find the killer somehow, because the reward money isn't the only thing on the line. If I don't catch the murderer before they catch me – I might just lose my head. #ad
---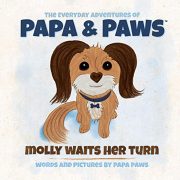 Molly Waits Her Turn
by Papa Paws
FREEBIE
Children's Fiction
Rating: 4.4
Molly Paws is a sweet little doggie that has adventures with her Papa, Mama, and sisters. Today, Molly learns about waiting her turn. It's not easy for her to be patient for her favorite after dinner treat.
Will Molly get in trouble for being impatient? Will Papa make things right and reward Molly for waiting her turn? #ad
---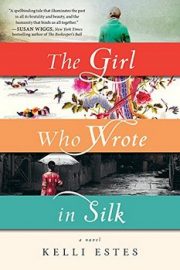 The Girl Who Wrote in Silk
by Kelli Estes
BARGAIN
Historical Fiction
Rating: 4.5
While exploring her aunt's island estate, Inara Erickson is captivated by an elaborately stitched piece of fabric hidden in the house. The truth behind the silk sleeve dated back to 1886, when Mei Lien, the lone survivor of a cruel purge of the Chinese in Seattle found refuge on Orcas Island and shared her tragic experience by embroidering it.
As Inara peels back layer upon layer of the centuries of secrets the sleeve holds, her life becomes interwoven with that of Mei Lein. Through the stories Mei Lein tells in silk, Inara uncovers a tragic truth that will shake her family to its core… #ad
---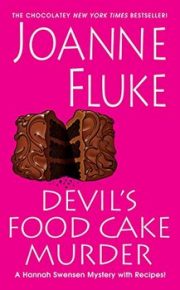 Devil's Food Cake Murder
by Joanne Fluke
BARGAIN
Cozy Mystery
Rating: 4.5
Hannah Swensen has to admit life is pretty sweet. Things are going well in the romance department, and her bakery's delectable confections are selling as fast as she can make them. Even her good friend Claire is head over heels with her new husband, Reverend Bob Knudson. If only they could find time to take their honeymoon!
When Bob's childhood friend, Matthew Walters, comes to town, it seems like divine intervention. Matthew, like Bob, is a Lutheran minister with a stubborn sweet tooth. Since he's on sabbatical, Matthew is happy to fill in for Bob while he and Claire take that long-awaited honeymoon. It sounds like the perfect plan–until Hannah finds Matthew facedown in a plate of Devil's Food Cake, a single bullet in his head. #ad
---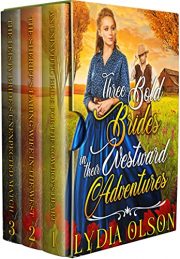 Three Bold Brides in their Westward Adventures
by Lydia Olson
BARGAIN
Western Historical Romance
Rating: 5.0
Can you find love and strength amidst trials? How can you take an adventurous journey and find love at the American frontier? These three brides are set on finding out.
Three of my best-selling Western Historical Romance stories in a single Collection! It is time to stay home and enjoy them! Combined, the three books have more than 350 positive reviews on Amazon and have been downloaded over 21,000 times!
If you love to read about romantic and empowering women and the men who love them in the Old West, read on! #ad
---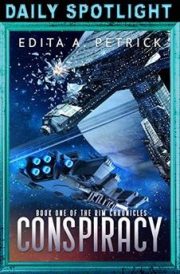 Conspiracy
by Edita A. Petrick
BARGAIN
Science Fiction
Rating: 4.5
When a signature has the power to start a galactic war…. Parv Zarinth learned early in life that if he wanted to defy his father, he'd have to do it from somewhere half-way across the galaxy. He does his best on Hettamir to represent his father's interests. He steers away from any conflict that may threaten the family business which translates into galactic empire.
Hettamir is a world with no other than hospitality industry. It's a pleasure to do business on Hettamir, in every sense of the word. And Parv has been mixing business with pleasure for five years now, flying under the radar of his tyrannical father. The business is to expand his father's business empire. The pleasure has a name: Arun Dyem. She is as beautiful as she is crafty, having risen from the ranks of sex industry to lead her people in a 'velvet' revolt… #ad