Please be aware that prices may change at any time. Always verify the price before downloading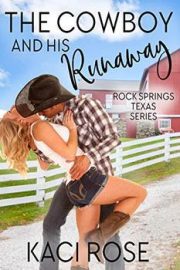 The Cowboy and His Runaway
by Kaci Rose
FREEBIE
Contemporary Romance
Rating: 4.4
A protective cowboy, a girl on the run, and crash landing that shakes them both. No cowboy ever expects to find a woman hiding in their barn. Much less one that is a beautiful as Riley, even with the bruises. I vow to protect her, from whatever she is running from. I will protect her from everything… everything but me.
Slide into the saddle and gallop into this sizzlin' cowboy romance set in the kind of small town that treasures porch swings and sweet tea! Check out Kaci Rose's Rock Springs Texas series! #ad
---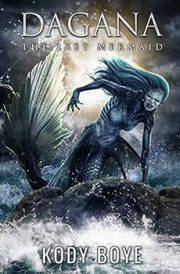 Dagana: The Last Mermaid
by Kody Boye
FREEBIE
Horror
Rating: 4.0
I have always loved the ocean. Beautiful and tranquil, it seems like it can do absolutely no harm. Until the night my parents go missing, and then are subsequently found dead. Both have been viciously mauled by something off the Gulf–something even the medical examiner claims is an 'unknown animal.' But the worst part? I swear I saw something in the water the night they were both killed.
But this is no chance occurrence. As the body count begins to rise, and as more tragedies unfold, I realize that something has to be done. Someone has to hunt down, and kill, the monster of Mermaid Cove. That someone is me. #ad
---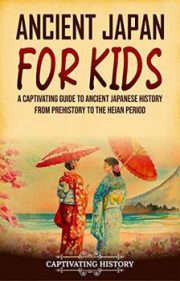 Ancient Japan for Kids
by Captivating History
BARGAIN
History
Rating: 4.9
Have you ever wondered what Japan was like long ago? The Japanese people have had a long and interesting history, filled with warrior queens, emperors, and discoveries that have changed the world. Both parents and children will enjoy learning about Ancient Japan in this fun, up-to-date history of the Japanese people. To hear more, keep reading…
Did you know that the Japanese were the first people to create pottery? That might not sound important, but there were no plates, bowls, jars, or pots before the ancient people in Japan invented all of that! Check out the History for Children series! #ad
---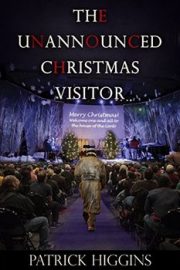 The Unannounced Christmas Visitor
by Patrick Higgins
BARGAIN
Christian Fiction
Rating: 4.6
2018 READERS' FAVORITE GOLD MEDAL AWARD WINNER IN CHRISTIAN FICTION!
Don't wait until Christmas to receive the enormous blessing this book offers to all who read it!
This story will warm your heart like never before – GUARANTEED! What if angels really did come from the most unlikely of places? That's exactly what happens in this heartwarming story, set in a homeless community in Anywhere USA. Sent to Planet Earth by his Maker, disguised as a homeless person, Enoch was on a mission: to rescue a man whose life was slowly but steadily spiraling out of control… #ad
---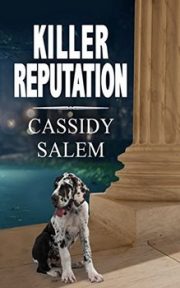 Killer Reputation
by Cassidy Salem
BARGAIN
Mystery
Rating: 4.4
Adina can't resist snooping when someone she knows turns up dead. Again. When a colleague at a prestigious think tank meets a violent death, Adina's not convinced any of the obvious suspects disliked him enough to want him dead. Can the young research assistant, her quirky neighbor, and a lovable rescue pup help the police put together the pieces of the puzzle?
Killer Reputation is the third mystery in the Adina Donati, Accidental Sleuth Series by Cassidy Salem. The books are standalone reads and can be read in any order. #ad
---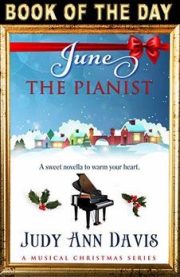 June ~ The Pianist
by Judy Ann Davis
BARGAIN
Holiday Romance
Rating: 4.7
A sweet Christmas novella to warm your heart! When concert pianist June Westberry inherits her late grandfather's music shop, she returns to her small hometown in New York to renovate and manage it. But she never expects to clash with the town's ornery old music teacher, Nettie Jones who demands she find a lost, fifty-year-old holiday musical score.
Single parent and contractor, Leo Ciaffonni, enjoys restoring old buildings, and the A# Music Shop with its pretty new owner is no exception. When he's injured, June finds herself caring for Leo and helping his little daughter bake cookies for her class. As the holidays close in and the shop's renovations continue, the problems June tries hard to solve only seem to become more chaotic… Check out Judy Ann Davis's A Musical Christmas series! #ad
---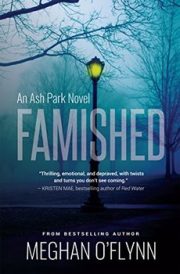 Famished
by Meghan O'Flynn
FREEBIE
Mystery/Thriller
Rating: 4.0
Ash Park, a run-down suburb of Detroit, might not be the most idyllic place to live, but for Hannah Montgomery, it's safe. At least, it feels that way until a serial killer starts dicing up women from the shelter where she volunteers.
Hannah manages to convince herself the killings have nothing to do with her brutal past–but then her boyfriend is murdered in the same ruthless manner as the others. And the police think she may have had something to do with it… #ad
---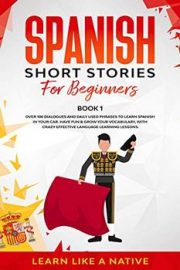 Spanish Short Stories for Beginners
by Learn Like A Native
FREEBIE
Crafts & Hobbies
Rating: 4.3
Learning a second language is a great mental exercise if you want to create new neural pathways in your brain, so you can stay quick and sharp. Plus, learning a widely spoken language – Spanish in particular – can open up a myriad of new opportunities for you in both life and work.
One great obstacle that English speakers face when learning Spanish is that they are in an environment where they can't fully immerse themselves in the language learning process. And that's why "Spanish Short Stories for Beginners" by Learn Like a Native is perfect for beginners like you! #ad
---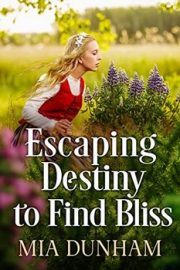 Escaping Destiny to Find Bliss
by Mia Dunham
BARGAIN
Historical Romance
Rating: 5.0
Eager to follow her dream of becoming a writer, Alice Bayless decides to leave her parents and flee west. Although she boards a train with no exact destination in mind, she knows deep down that her destiny awaits. When she's harassed by an inconsiderate passenger, she's rescued by a charming man who immediately wins her over with his caring nature. Could he be the ally she needs in her new adventure?
Henry Campbell is a fearless journalist on his way to investigate a story about a treacherous scammer. The last thing he expects while doing research is finding love, but when he meets Alice he realizes that there is one thing he's truly missing; a caring life partner. Out of fear though, he keeps his profound attraction to her a secret… Will his emotions be reciprocated if he opens up, or will he get brutally hurt? #ad
---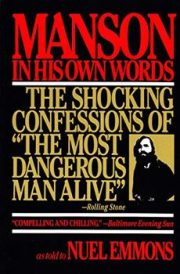 Manson in His Own Words
by Charles Manson
BARGAIN
Biography & Memoir
Rating: 4.6
This astonishing book lays bare the life and the mind of a man whose acts have left us horrified. His story provides an enormous amount of new information about his life and how it led to the Tate-LaBianca murders and reminds us of the complexity of the human condition.
Manson's story, distilled from seven years of interviews and examinations of his correspondence, provides sobering insight into the making of a criminal mind, and a fascinating picture of the last years of the sixties. #ad
---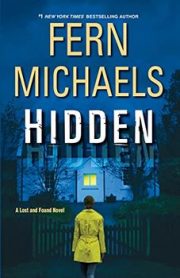 Hidden
by Fern Michaels
BARGAIN
Mystery/Thriller
Rating: 4.4
At first glance, few would guess that Luna and Cullen Bodman are siblings. Cullen is efficient and serious while his younger sister Luna is a free spirit. When the two launch their furniture restoration shop/café–an offshoot of the family's longtime antique business–in an up-and-coming arts center, little do they know their unique talents may be their only defense against a dangerous betrayal.
When Luna gets a strange sense about a piece Cullen just acquired, the two find themselves uniting to solve a mystery that has far-reaching consequences–never knowing there are some who'll stop at nothing to claim what they believe is theirs. No matter what, Luna and Cullen know they can rely on each other–and this time, their lives may depend on it… #ad
---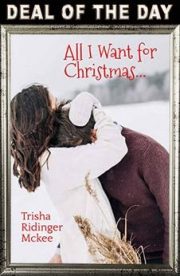 All I Want For Christmas
by Trisha Ridinger McKee
BARGAIN
Romance
Rating: 5.0
11 heartwarming Christmas stories to delight every kind of person.
From first love to second chances, from revisiting the past to overcoming grief, and many more, this collection has something for everyone. Get caught up in the holiday season just in time to welcome the big man in the red suit. #ad
"A sweet and nostalgic collection of Christmas stories perfect for chilly winter nights!" -Amazon Review #ad
---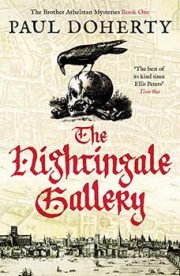 The Nightingale Gallery
by Paul Doherty
FREEBIE
Historical Fiction
Rating: 4.3
In 1376, the Black Prince dies of a terrible sickness, closely followed by his father, King Edward III in 1377. The crown of England is left in the hands of a mere boy, and the great nobles gather like hungry wolves round the empty throne.
Soon the prelates of the church and the powerful Merchant Princes of London are drawn in. One of these, Sir Thomas Springall, is foully murdered within a few days of the old king's death. #ad
---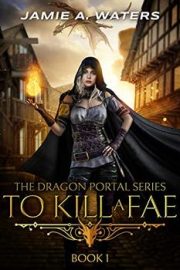 To Kill a Fae
by Jamie A. Waters
FREEBIE
Fantasy
Rating: 4.4
Marked for death, Sabine escaped from her home more than ten years ago. But the Wild Hunt will never give up. It should have been easy to stay hidden. All Sabine had to do was keep her head down, avoid telling anyone about her past, and above all else — not let her glamour drop.
When a charismatic stranger arrives in the city, Sabine finds herself unwittingly drawn to the power she can sense hidden within him. Keeping her distance is nearly impossible, especially after a life debt is called due and she's tasked into helping steal a rare artifact. #ad
---
Across the Sea of Suns
by Gregory Benford
BARGAIN
Science Fiction
Rating: 4.2
2076: Technology has propelled the world into a new age of enlightenment. Nigel (from In the Ocean of Night) has left Earth to explore space for alien life. But while on this captivating mission, humanity's birthplace has fallen prey to attack and its seas are seeded with alien lifeforms.
Now, Nigel is left to search for the only savior he knows-the one who saved him once before-the alien machine called the "Snark." Having left the solar system and turned traitor to its alien masters, Nigel is unsure of the Snark's new allegiance. Is the Snark a friend? Or will it also turn on Nigel… proving to be a deadly foe? #ad
---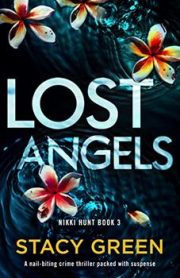 Lost Angels
by Stacy Green
BARGAIN
Mystery/Thriller
Rating: 4.6
When Special Agent Nikki Hunt is called to the Boundary Waters near Stillwater, Minnesota, it's not just the cold that shocks her to her core: the body of a young woman has been found frozen beside a remote lake. Nikki is devastated to see the victim is her childhood friend Annmarie, and she recognizes the velvet ribbon tied in her hair as the hallmark of a serial killer who she has been hunting for years.
Desperate for justice, Nikki throws herself into the case. But she is shaken by what she finds at Annmarie's home: a dead-bolt on her front door and a map in the spare room, with the locations of murdered women circled in thick, red marker. Did Annmarie know she was next? #ad
---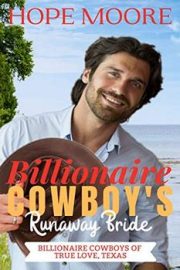 Billionaire Cowboy's Runaway Bride
by Hope Moore
BARGAIN
Romance
Rating: 4.6
After confirmed bachelor, Cole Tanner catches the garter at his friend's wedding he finds a dazed and confused runaway bride limping along the back roads of his hometown of True Love, Texas and stops to help.
Tulip Jones obviously can't say no to public marriage proposals–this is her second time to be a runaway bride! She needs help in more ways than one–can Cole teach her how to become a confirmed bachelorette and learn to say no? They're a perfect match until love gets in the way! Check out Hope Moore's Billionaire Cowboys of True Love, Texas series! #ad
---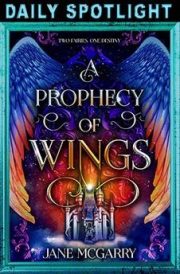 A Prophecy of Wings
by Jane McGarry
BARGAIN
Young Adult
Rating: 4.4
A betrayal, a prophecy, a kingdom in the balance. Sixteen years ago the evil Dahlia overthrew the kingdom of Roshall Grove, the heart of the Fairy World. A prophecy foreseen by Edwina, a powerful enchantress, remains the only hope to topple her iron-fisted rule.
Now, Lina, a simple peasant girl, learns her future is linked to this prophecy. Edwina brings Lina to the Fairy World to fulfill her destiny–conquering Queen Dahlia. Separated from the enchantress by agents of the dark queen, Lina begins a perilous journey to join the Resistors, who await her return to mount their attack. Thrust into this strange world, Lina must navigate relations with a host of different fairies and animals, never knowing who seeks to help or to thwart her… #ad