Please be aware that prices may change at any time. Always verify the price before downloading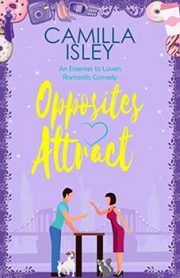 Opposites Attract
by Camilla Isley
FREEBIE
Romantic Comedy
Rating: 4.5
Single mom Vivian has been burned by love once before, and her job as a divorce lawyer has presented enough evidence to convince her there are no good men left in New York City. The worst offender is her new neighbor: Dr. Lucas Keller, a couple's therapist whose piercing blue eyes and flawless dark hair are just as annoying as his bad temper.
And when Lucas starts poaching Vivian's clients by saving their marriages, she makes it her mission to force him out of the building to save her practice. But it's Lucas who gives her the perfect opportunity when he proposes an unexpected bet… #ad
---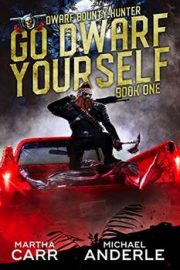 Go Dwarf Yourself
by Martha Carr & Michael Anderle
FREEBIE
Urban Fantasy
Rating: 4.6
Johnny Walker was a good bounty hunter in his day. James Brownstone good. But everybody has a line. Johnny found his when his teenage daughter was murdered. Who was the killer? Even Johnny couldn't figure it out. Everybody's favorite Dwarf retreated to his cabin in the swamp with his two hound dogs by his side, and retired with his guns, his whiskey and his memories. Except magical monsters weren't done with him… yet.
A young female shifter has gone missing and her parents are dead. The Feds know that Johnny is her only hope and the clock is ticking. Johnny can't say no this time. He's off to New York City with Light Elf Fed Lisa Breyer to get her back. Dwarf the Bounty Hunter is back to kick ass and take names… Check out the Dwarf Bounty Hunter series! #ad
---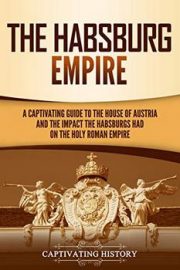 The Habsburg Empire
by Captivating History
BARGAIN
History
Rating: 4.9
Discover the captivating history of Europe's second-oldest dynasty–the Habsburgs!
The Habsburg family ruled central Europe since the early medieval times to World War I, but they still exist as one of the most prestigious Austrian families. Although the family once ruled the largest territory in Europe, it has been reduced to a wealthy family who has all but forgotten their past. But to keep themselves in such high positions, the Habsburgs had to develop unique strategies to fight their political enemies. They wanted to rule the world and saw themselves as the only dynasty worthy of such divine right. To keep the family pure, they often married within their family, which resulted in a very weak genetic pool and many mental and physical problems… #ad
---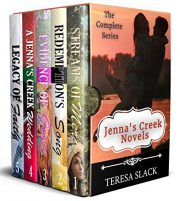 Jenna's Creek Novels Complete Series Box Set
by Teresa Slack
BARGAIN
Christian Historical Fiction
Rating: 4.5
When people say nothing ever happens in a small town, they're just not paying attention. Welcome to Jenna's Creek, Ohio, circa 1970's, where mystery, romance, scandals & endearing characters lurk behind every picket fence. Five complete small-town novels. One epic collection.
1973, Jenna's Creek, OH – When Jamie Steele discovers her father was once the prime suspect in the disappearance of an old girlfriend, her life changes forever. Only the absence of the young woman's body kept her dad out of prison. Twenty-five years after young woman went missing, Jamie is determined to find out if her dad is guilty of the crime everyone in their small town believes he committed. And so begins the Jenna's Creek Series. #ad
---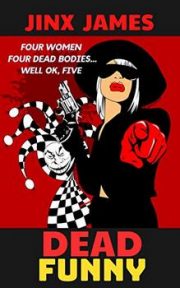 Dead Funny: Four Women, Four Dead Bodies…Well OK, Five
by Jinx James
BARGAIN
Humor/Crime Fiction Murder
Rating: New Release
A killer collection of ballsy women and their stories, DEAD FUNNY confirms the world is as crazy and off-kilter as you always suspected it was. It's an outrageous quartet of Noir-Ha-Ha short stories throbbing with dark humour and suspense. Four very different, but equally ballsy women cross moral lines to get what they want, and the bodies soon mount up in this comedy crime fest.
Annabel is a fast-fading celebrity who'll do more or less any anything to remain popular… yep, ANYTHING! Best read with a cool drink. That's CELEBRITY ROAST… CLICK above to read more! #ad
---
Billionaire Unexpected~Jax
by J. S. Scott
BARGAIN
Romance
Rating: 4.8
I never expected the man I saw as nothing but a billionaire player to be the only person who could rescue me from near insanity. One moment, everything was perfect.
I was finally Dr. Harlow Lewis, research geoscientist, and I was actually employed at Montgomery Mining Laboratories, the crème de la crème of labs for my specialty. I also had good friends, a supportive parent, and a budding relationship with a great guy. Add all of those things together and it was impossible for my existence to be anything less than ideal. I had exactly the life I'd always wanted, until it…wasn't. I guess I never realized that brief periods of perfection could instantly be followed by a nine day, horrific hostage situation that would forever change the woman I'd been before that incident… Check out J. S. Scott's The Billionaire's Obsession series! #ad
---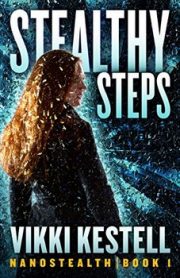 Stealthy Steps
by Vikki Kestell
FREEBIE
Christian Fiction
Rating: 4.5
My name is Gemma Keyes. Other than my name, I am utterly forgettable–so those who never paid much attention to me in the first place haven't exactly noticed that I've disappeared. Vanished. Oh, it's much more complicated than it sounds. I've had to learn the hard way: Invisibility comes with its own set of problems.
I should tell you about Dr. Daniel Bickel, world-renowned nanophysicist. We used to work together, but I'll be candid with you: He's supposed to be dead. Well, he's not. (Imagine my surprise.) Instead of the proverbial "six feet under," he's subsisting in an abandoned devolution cavern beneath the old Manzano Weapons Storage Facility on Kirtland Air Force Base here in Albuquerque… Check out Vikki Kestell's Nanostealth series! #ad
---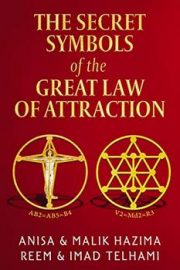 The Secret Symbols of the Great Law of Attraction
by Multiple Authors
FREEBIE
Non-Fiction
Rating: 4.2
It's time to find inner peace and achieve all your dreams – This book spreads the unique and exciting knowledge that clarifies the meaning of cosmic energy: the great universal law of attraction.
The knowledge of the power of cosmic energy is related to visualization. Therefore, combining visualization and faith together for the sake of achieving true knowledge of our personal world is important – our world that holds within it the acceptance of all you live through in this life. The symbols of the law of attraction play a major role in the process. The more you understand the symbols, the better you will be able to grasp the universe and reach inner peace… #ad
---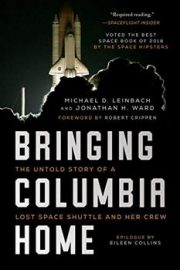 Bringing Columbia Home
by Michael D. Leinbach & Jonathan H. Ward
BARGAIN
Biography & Memoir
Rating: 4.6
The dramatic inside story of the epic search and recovery operation after the Columbia space shuttle disaster.
On February 1, 2003, Columbia disintegrated on reentry before the nation's eyes, and all seven astronauts aboard were lost. Author Mike Leinbach, Launch Director of the space shuttle program at NASA's John F. Kennedy Space Center was a key leader in the search and recovery effort as NASA, FEMA, the FBI, the US Forest Service, and dozens more federal, state, and local agencies combed an area of rural east Texas the size of Rhode Island for every piece of the shuttle and her crew they could find… #ad
---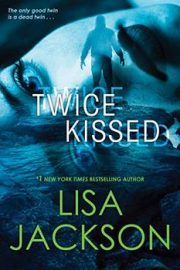 Twice Kissed
by Lisa Jackson
BARGAIN
Mystery/Thriller
Rating: 4.4
Sisters share a bond–twins especially. For Maggie McCrae and Mary Theresa, that link once allowed them to communicate no matter how much distance separated them. But there were differences between them too.
Maggie has always been the paler, quieter version of her wild and glamorous sister. Mary Theresa, adopting the name Marquise, has become a TV star, while Maggie is building a new life in small-town Idaho after her husband's death, and wrangling a resentful teenage daughter. But when Mary Theresa disappears, their connection reignites, and Maggie knows with certainty that her twin is in real danger. #ad
---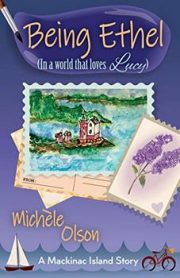 Being Ethel: (In a world that loves Lucy)
by Michele Olson
BARGAIN
Romantic Suspense
Rating: 4.7
Free with Kindle Unlimited – 1979 is getting on Piper Penn's nerves. Struggling to survive past tragedies, she finds comfort in Old Hollywood movies in her native San Francisco. Seeing no reason to adhere to man-made rules after her first-hand look at the ultimate in hypocrisy, Piper does what she wants, and trouble follows.
An unexpected inheritance on a tiny Midwest island in the Straits of Mackinac provides an escape. The mandated stay at the island's glorious Grand Hotel gives her spirits a much-needed boost, especially when she catches the eye of a handsome groundskeeper. Taking part as an extra during the filming of the island movie Somewhere in Time adds to her excitement about this turn in her life… Check out: Being Dorothy: (In a world longing for home). #ad
---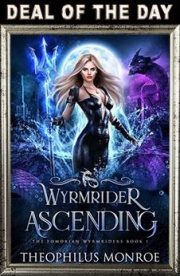 Wyrmrider Ascending
by Theophilus Monroe
BARGAIN
Urban Fantasy
Rating: 4.7
Larger than dragons. Nastier than snakes. Terrifying as hell. The wyrm have escaped the void. They threaten the underwater mer-kingdom of Fomoria… a kingdom of my ancestors… and the city of New Orleans. Why am I the only one who can hear their cries?
Something else is coming… something much worse… Even the wyrm are terrified… I have to save them, before the Fomorian merlegion destroys them. But can I even tame these monsters? If not, it won't just mean the slaughter of the merfolk, or the death of humanity. It will mean the end of existence itself. Wyrmrider Ascending is the first book in Theophilus Monroe's The Fomorian Wyrmriders trilogy. #ad
---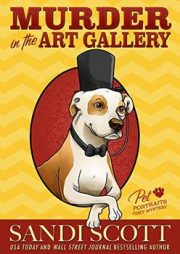 Murder in the Art Gallery
by Sandi Scott
FREEBIE
Cozy Mystery
Rating: 4.1
Georgie Kaye lives every day as if it were a gift, because to her it is. She beat cancer, against all predictions, and is following her life's dream to draw portraits of the fur babies of the world.
When Georgie and her twin sister Aleta arrive at an art gallery that wants to show Georgie's work, they schmooze with donors, charm the artists, and overindulge at the sweets table. Everything is working perfectly in their favor, until an owner of the gallery is killed… #ad
---
Always With Me
by Ariela Ben Ari
FREEBIE
Biography & Memoir
Rating: 4.0
This is the story of a man and woman, a blessed couple, who spent their time together, hand in hand. This is a song about joy, togetherness, and deep faith. This is a story of love that survives separation by illness and then death.
This is a love story. A bigger- than- life love story. This is a story about a love that is resilient and pure in the face of crisis, disappointment and unimaginable health challenges. This is a story of heroism; spirit reigning over the body and its realities. #ad
---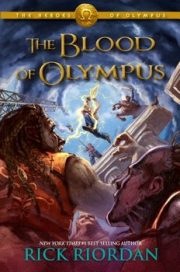 The Blood of Olympus
by Rick Riordan
BARGAIN
Children's Fiction
Rating: 4.8
Though the Greek and Roman crewmembers of the Argo II have made progress in their many quests, they still seem no closer to defeating the earth mother, Gaea.
Her giants have risen–all of them, and they're stronger than ever. They must be stopped before the Feast of Spes, when Gaea plans to have two demigods sacrificed in Athens. She needs their blood–the blood of Olympus–in order to wake. The demigods are having more frequent visions of a terrible battle at Camp Half-Blood…. #ad
---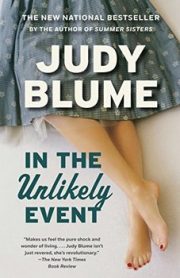 In the Unlikely Event
by Judy Blume
BARGAIN
Women's Fiction
Rating: 4.0
In her highly anticipated new novel, Judy Blume, the New York Times # 1 best-selling author of Summer Sisters and of young adult classics such as Are You There God? It's Me, Margaret, creates a richly textured and moving story of three generations of families, friends and strangers, whose lives are profoundly changed by unexpected events.
In the Unlikely Event is vintage Judy Blume, with all the hallmarks of Judy Blume's unparalleled storytelling, and full of memorable characters who cope with loss, remember the good times and, finally, wonder at the joy that keeps them going. #ad
---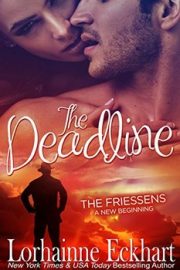 The Deadline
by Lorhainne Eckhart
BARGAIN
Romance
Rating: 4.6
Andy Friessen has packed up everything and moved his family two states away, to Montana, to protect his wife, Laura, his newborn babies, and his stepson, Gabriel, from the threats of his mother. What Andy doesn't know is that they'll soon face a new threat, one he never saw coming.
Gabriel is sick, and a trip to the doctor confirms Laura and Andy's worst nightmare: Without a lifesaving transplant, their son won't survive. What Andy doesn't count on, as he tracks down the young man who fathered Gabriel, as well as Laura's estranged parents, is that a whole host of problems are about to be unleashed. Check out Lorhainne Eckhart's The Friessens – A New Beginning series! #ad
---
The Knight's Falconess
by Catherine E. Chapman
BARGAIN
Historical Romance
Rating: N/A
The South-West of England in the late Fourteenth Century.
Zelda, daughter of a falconer in the service of Sir Hugh, suspects that the lord of the manor is attracted to her. At home, she is being pressed to accept the attentions of Matthew, an apprentice mason.
When Zelda's ill-judged scheme to seduce Hugh goes disastrously wrong, she fears herself out of favour. But the incident leaves Hugh with the burgeoning sense that he has an alternative to his loveless engagement to the refined Lady Rosalind. He pursues his falconer's daughter, not foreseeing the consequences of his actions… #ad