Please be aware that prices may change at any time. Always verify the price before downloading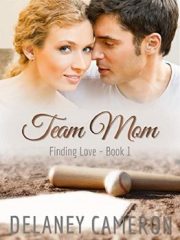 Team Mom
by Delaney Cameron
FREEBIE
Contemporary Romance
Rating: 4.6
When Julie signs her nephew up for baseball, she's not expecting his coach to be someone famous. Still less does she expect to fall in love with him.
Julie Evans is thrown a curve ball when her brother arrives the night before his seven-month deployment asking her to take care of his son Jordan. As a preschool teacher, she's used to dealing with toddlers, not nine-year-olds. Noting her nephew's interest in baseball, she signs him up for little league. She's anything but thrilled to find out his coach is a celebrity… Check out Delaney Cameron's Finding Love series! #ad
---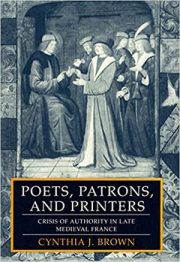 Poets, Patrons, and Printers
by Cynthia J. Brown
FREEBIE
History
Rating: 4.0
Cynthia J. Brown explains why the advent of print in the late medieval period brought about changes in relationships among poets, patrons, and printers which led to a new conception of authorship.
Her accounts of the struggles of poets, including Jean Lemaire, Jean Bouchet, Jean Molinet, and Pierre Gringore, over the design, printing, and sale of their books demonstrate how authors secured the status of literary proprietor during the transition from the culture of script and courtly patronage to that of print capitalism. #ad
---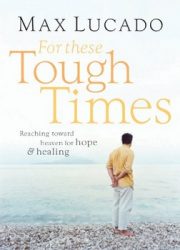 For The Tough Times
by Max Lucado
BARGAIN
Religious & Inspirational
Rating: 4.7
When we feel that life is out of control, He is in control.
When tragedy strikes, people desperately search for answers. Believers and unbelievers alike find themselves turning to God. Best-selling author and pastor Max Lucado points to the only real answer to tragedy and crisis: Prayer. In For the Tough Times, Lucado helps us understand how to pray despite our doubt and fear. #ad
---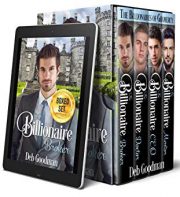 The Billionaires of Gramercy Boxed Set
by Deb Goodman
BARGAIN
Contemporary Romance
Rating: 4.3
Escape into four sweet romances featuring billionaires and the women they can't live without! Binge read them all in Kindle Unlimited.
Wealthy and powerful billionaires Levi, Owen, Felix, and Ryker don't have any idea they'll fall in love when they arrive in Gramercy. They're too busy building skyscrapers, saving patients, resurrecting companies, and exploring the world. But when the strong and enchanting Macey, Natasha, Kendall, and June enter their lives, all bets are off. #ad
---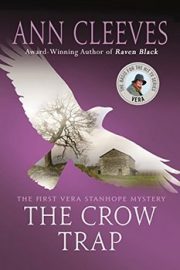 The Crow Trap
by Ann Cleeves
BARGAIN
Women Sleuths
Rating: 4.3
Three very different women come together to complete an environmental survey on the Northumberland countryside. Three women who, in some way or another, know the meaning of betrayal….For team leader Rachael Lambert the project is the perfect opportunity to rebuild her confidence after a double-betrayal by her lover and boss, Peter Kemp.
Botanist Anne Preece, on the other hand, sees it as a chance to indulge in a little deception of her own. And then there is Grace Fulwell, a strange, uncommunicative young woman with plenty of her own secrets to hide… #ad
---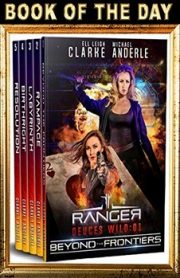 Deuces Wild Complete Series Boxed Set
by Ell Leigh Clarke & Michael Anderle
BARGAIN
Science Fiction
Rating: New Release
Five great books – the complete set – at a boxed set price! Adventure with the rangers today!
When Nickie accidentally activates her special functions and finds herself with a stolen ship full of hostile Skaine, she has no choice but to figure out what to do with the cards she has been dealt.
A by-product of her activation, her internal computer system also finds her Aunt Tabitha's diary in her memory banks. In these accounts, Nickie finds a long-desired link back to her favorite aunt, whose recounted stories help them both to accept the trauma they've survived. #ad
---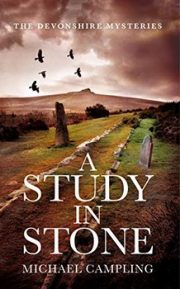 A Study in Stone
by Michael Campling
FREEBIE
Amateur Sleuths
Rating: 4.0
Dan Corrigan wants to disappear. Burnt out by the pressures of corporate life, he escapes to the countryside. But when he least expects it, a chance discovery draws him into a compelling mystery.
An ancient legend, a coded message on a stone slab, and a secret concealed in a country manor house: these are the clues that take Dan on a journey into the past, delving deeper into a hidden history. But reputations are on the line, and there are those who want the mystery to remain unsolved. #ad
---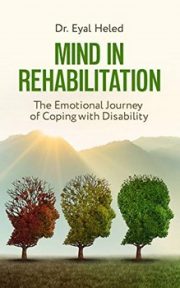 Mind in Rehabilitation
by Eyal Heled
NO LONGER FREE
Non-Fiction
Rating: 4.9
An insightful voyage into the unique experience of persons with disabilities.
Golan suffered a serious brain injury in the war, and must cope with the consequences; Nadav, ten years old, with a congenital orthopedic disability that prevented his leg from developing properly, is struggling for his standing among his classmates; Rina is dealing with the recurrence of breast cancer and the uncertainty of her future life. These are but some of the numerous cases described in Mind in Rehabilitation, which provides a glimpse into the experience of persons with disabilities, as seen through their psychotherapists during rehabilitation… #ad
---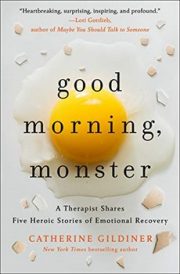 Good Morning, Monster
by Catherine Gildiner
BARGAIN
Biography & Memoir
Rating: 4.6
In this fascinating narrative, therapist Catherine Gildiner's presents five of what she calls her most heroic and memorable patients.
Among them: a successful, first generation Chinese immigrant musician suffering sexual dysfunction; a young woman whose father abandoned her at age nine with her younger siblings in an isolated cottage in the depth of winter; and a glamorous workaholic whose narcissistic, negligent mother greeted her each morning of her childhood with "Good morning, Monster." #ad
---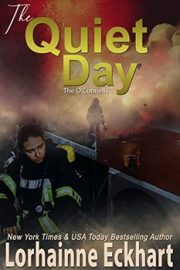 The Quiet Day
by Lorhainne Eckhart
BARGAIN
Romantic Suspense
Rating: 4.5
As a female firefighter in a small town, Suzanne O'Connell knows that every day will go one of two ways: Either nothing happens, or she suddenly finds herself in over her head. Firefighters never, ever say the words "It's a quiet day!"–because that's when all hell breaks loose, and their peaceful, easy day suddenly turns into their worst nightmare.
This is exactly what happens to Suzanne when she finds herself trapped with Harold Waters, local law enforcement officer and her old flame, and fellow fireman Toby Chandler, who, according to everyone, is the kind of guy you want watching your back. In an unusual turn of events, the stakes turn deadly, and Suzanne discovers that trusting the wrong man could leave her life hanging in the balance. Check out Lorhainne Eckhart's The O'Connells series! #ad
---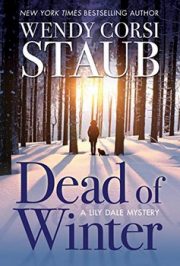 Dead of Winter
by Wendy Corsi Staub
BARGAIN
Mystery/Thriller
Rating: 4.4
Just as a murderer dumps his corpse into the lake across Valley View in Lily Dale, Bella Jordan happens to be at her window, not quite realizing what she's seeing. Unbeknownst to her, the killer spots her silhouette and prowls straight to her door. That is, until he's interrupted by a black cat. A superstitious gambler, he takes off, but Bella's seen too much, and he vows to return.
Jiffy Arden, a neighborhood kid looking for the black cat and stumbling across the killer, begins to have premonitions of being kidnapped during the season's first snowstorm. Sure enough, when it strikes, he vanishes, never arriving home from the bus stop. While her son, Max, believes Jiffy has been kidnapped, Bella is convinced he's just wandered off as he typically does…until a body shows up in the lake. #ad
---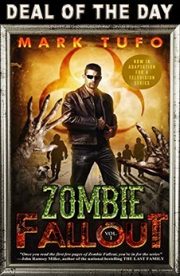 Zombie Fallout
by Mark Tufo
BARGAIN
Sci-Fi/Horror
Rating: 4.4
It was a flu season like no other. With the H1N1 virus running rampant throughout the country, people lined up in droves to try and attain one of the coveted vaccines. What was not known was the effect this largely untested, rushed to market, inoculation was to have on the unsuspecting throngs. Within days, feverish folk throughout the country convulsed, collapsed, and died, only to be reborn. With a taste for brains, blood, and bodies, these modern-day zombies scoured the lands for their next meal. Overnight the country became a killing ground for the hordes of zombies that ravaged the land.
This is the story of Michael Talbot, his family, and his friends: a band of ordinary people trying to get by in extraordinary times… Check out Mark Tufo's Zombie Fallout series! #ad
---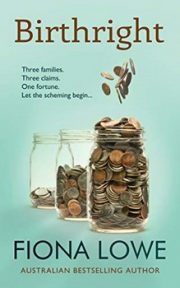 Birthright
by Fiona Lowe
FREEBIE
Women's Fiction
Rating: 4.3
Is an inheritance a privilege or a right?
Margaret, the matriarch of the wealthy Jamieson family, has always been as tightfisted with the family money as she is with her affections. Sarah is the eldest child and although successful in her own right, her achievements are overshadowed by her younger brother. Sarah feels compelled to meet Margaret's every demand to earn her love. After a poverty-stricken childhood, Anita has claimed the social status she's worked so hard to achieve by marrying Cameron Jamieson… #ad
---
MON-STAA
by Diana Aleksandrova
FREEBIE
Children's Fiction
Rating: 4.8
Monster lived in the park. At night, he slept alone under a bush. During the day, he tried to get other creatures to play with him.
Flap! Flap! The birds would fly away, scared of his matted coat. Meowooo! The cats would puff their tails and run at the sight of his dirty nails. Ruff! Ruff! The dogs would growl and bark at his yellow teeth. One day, a little girl sees past Monster's ugly exterior, gives him a chance, and reveals his true beauty. Check out the Special Monsters Collection! #ad
---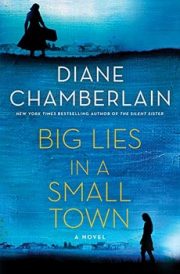 Big Lies in a Small Town
by Diane Chamberlain
BARGAIN
Historical Fiction
Rating: 4.6
North Carolina, 2018: Morgan Christopher's life has been derailed. Taking the fall for a crime she did not commit, her dream of a career in art is put on hold–until a mysterious visitor makes her an offer that will get her released from prison immediately. Her assignment: restore an old post office mural in a sleepy southern town.
Morgan knows nothing about art restoration, but desperate to be free, she accepts. What she finds under the layers of grime is a painting that tells the story of madness, violence, and a conspiracy of small town secrets. #ad
---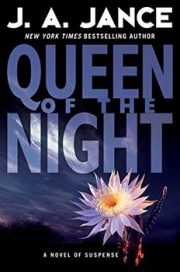 Queen of the Night
by J. A. Jance
BARGAIN
Mystery/Thriller
Rating: 4.4
In Queen of the Night, New York Times bestselling author J.A. Jance brings back the Walker family–introduced in Hour of the Hunter, terrorized in Kiss of the Bees, and last seen in Day of the Dead.
A multilayered thriller, gripping and unforgettable–evocatively set in the breathtaking Arizona desert–Queen of the Night is a chilling tale of murder past and present that connects and devastates three separate families. #ad
---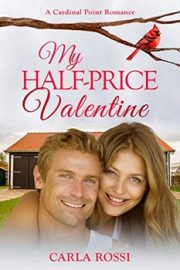 My Half-Price Valentine
by Carla Rossi
BARGAIN
Sweet Romance
Rating: 4.7
One little mystery, two sworn enemies, and a big, heart-shaped box of chocolates. Love conquers all when the valentines are half price.
Annalise Winston left Cardinal Point years ago with a bad attitude and an even worse reputation. She never expected to be welcomed back with open arms, but she also didn't think someone would shoot at her parked car and vandalize the animal shelter she has come to save from financial ruin. Is it really personal? Or just a coincidence the attacks seem directed at both her and her important mission at the shelter? Check out the Cardinal Point Romance series! #ad
---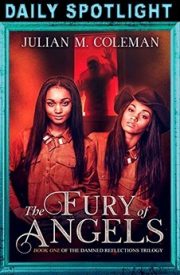 The Fury of Angels
by Julian M. Coleman
BARGAIN
Fantasy
Rating: 4.6
"Well written, page turner, great characters. Love it…" -Amazon Review
It's the late 1800s, and Sara's mother is a witch.
It's the 21st century, and Sammy is trapped in prep school hell.
The identical besties are doomed to immortality. It's their lethal rage that makes them efficient killers. #ad