Please be aware that prices may change at any time. Always verify the price before downloading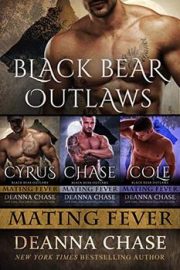 Black Bear Outlaws Box Set: Books 1-3
by Deanna Chase
FREEBIE
Steamy Paranormal Romance
Rating: 4.5
Meet the Doucets in the Black Bear Outlaws Trilogy: Cyrus, Chase & Cole
Cyrus – He's loved her since they were kids… Cyrus Doucet used to be the bad boy, the one all the girls wanted…all of them except one, the girl next door. He's everything she says she doesn't want… Claire Erickson's always been the good girl…until now. She's in trouble and the only person she can turn to is her outlaw neighbor, Cyrus Doucet.
Chase – She's exactly what he's looking for… Chase Doucet knows what he wants. He's a man who lives his life on the edge, and as far as he can see, so does Katrina Craig. One way or another, he's determined to have her. He's her match in every way but one… CLICK above to read more! #ad
---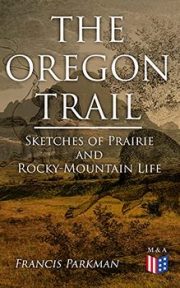 The Oregon Trail
by Francis Parkman
FREEBIE
History
Rating: New Release
The Oregon Trail: Sketches of Prairie and Rocky-Mountain Life is a first-person account of a 2-month summer tour in 1846 of the U.S. states of Nebraska, Wyoming, Colorado and Kansas.
Francis Parkman, the author, was 23 at the time. The heart of the book covers the three weeks Parkman spent hunting buffalo with a band of Oglala Sioux. #ad
---
Ivy and Bean One Big Happy Family
by Annie Barrows
BARGAIN
Children's Fiction
Rating: 4.9
Ivy's worried. She's read a lot of books about only children, so she knows that they are sometimes spoiled rotten. They don't share their toys. They never do any work. They scream and cry when they don't get their way. Spoiler alert!
Ivy doesn't have any brothers or sisters. That's why she's worried. How can she keep from getting spoiled? She could give away all her clothes, but she'd probably get in trouble. She could give away all her toys, but she likes her toys. There's really only one solution: she needs a baby sister, on the double! #ad
---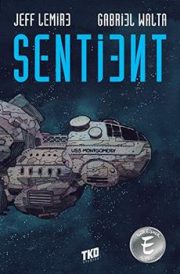 Sentient
by Jeff Lemire
BARGAIN
Science Fiction
Rating: 4.6
TKO Studios presents "Sentient" by Eisner Award-winners Jeff Lemire (Black Hammer) and Gabriel Walta (The Vision)
WELCOME TO THE U.S.S. MONTGOMERY. When a separatist attack kills the adults on board a colony ship in deep space, the on-board A.I. VALARIE must help the ship's children survive the perils of space. But as they are pursued by dangerous forces, can Valerie become more than what she was programmed to be – a savior to these children? #ad
---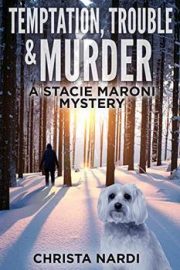 Temptation, Trouble & Murder
by Christa Nardi
BARGAIN
Mystery
Rating: 4.2
Caffeine à la corpse, anyone? The last thing Stacie Maroni expected to find in the break room was a dead guy. And even worse, a dead guy with her name, phone number, and office location in his pocket. If that's not bad enough, a fellow member of the foundation she spearheads seems to be missing in action.
Although these events don't seem to be linked, Stacie is in the thick of things and sleuthing for her life. At least the two mysteries distract her from the attention of, and her attraction to, the handsome detective. Mystery, suspense, and romance. Check out Christa Nardi's A Stacie Maroni Mystery series! #ad
---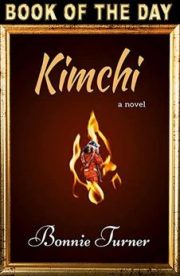 Kimchi: a novel
by Bonnie Turner
BARGAIN
Romance/Action & Adventure
Rating: 5.0
A TENDER BUT FIERCE LOVE STORY about a young Afro-Asian paramedic coming to terms with his identity and a feisty Caucasian girl fed up with her strict American upbringing. Paul Angers (Kimchi) and a young woman with a rickshaw meet at a zoo and end up in each other's arms.
Adopted by an American couple–the son of a Korean woman and a Black G.I.–Paul arrives in the U.S. after the Korean conflict with foggy memories of the family he left behind. His past haunts him as scenes from his homeland invade his mind at odd times: his mother, his sibling, and himself barely old enough to walk with a group of refugees traveling through a forest toward a mountain village, where they hoped to find safety. Su Kimchi–Paul's birth name–recalls hunger, danger, and fear were always present… #ad
---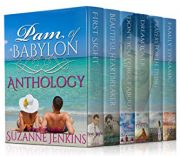 The Pam of Babylon Boxed Set Books 2-5
by Suzanne Jenkins
FREEBIE
Women's Fiction
Rating: 4.2
USA Today Bestselling Author Suzanne Jenkins brings you the Pam of Babylon series starter collection! Contains four full-length novels plus two additional stories!
When Jack has a heart attack on the train from Manhattan, his wife and his two lovers discover secrets and lies…and each other. But what happens next? And how did they get to that point? Find out in this addictive soap opera, combining intrigue, mystery, drama, women's fiction, and of course, romance! #ad
---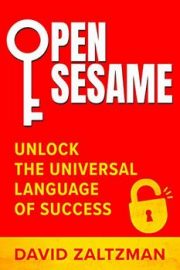 Open Sesame: Unlock The Universal Language of Success
by David Zaltzman
NO LONGER FREE
Non-Fiction
Rating: 4.5
What if there is only one piece missing on your way to success? For many years, people believed that for a person to become successful, they needed to first learn what to do and then, consequently, they would know what to say. But times have changed, and the paradigms have shifted.
It's a fact – successful people speak a different language. And in order to reach the next level in your life – all you need to do is learn it. Open Sesame offers a fresh perspective on achieving success through effective communication. It is a powerful tool in accomplishing a set goal. It is a precondition for achieving success. #ad
---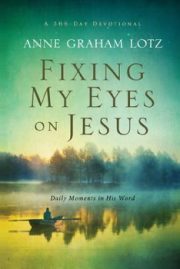 Fixing My Eyes on Jesus
by Anne Graham Lotz
BARGAIN
Religious & Inspirational
Rating: 4.9
Fixing My Eyes on Jesus is a 365-day devotional that will encourage, uplift, renew, and challenge you on your spiritual walk. Trusted Bible teacher, bestselling author, and CEO of AnGel Ministries Anne Graham Lotz understands how easy it is to lose focus on Jesus and stray off course. The daily devotional is perfect for new believers as well as those more seasoned in the faith.
This yearlong devotional will provide you with clear and practical insight to help you build a deeper relationship with Jesus. #ad
---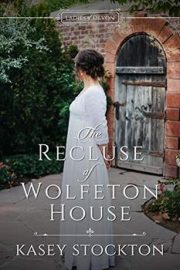 The Recluse of Wolfeton House
by Kasey Stockton
BARGAIN
Regency Romance
Rating: 4.6
Hattie Green is five and twenty, unmarried, and growing tired of waiting for fate to hand her a soul mate. But when her sister-in-law arrives for a visit with the intent of helping her find a husband by any means necessary, Hattie digs in her heels–for everyone knows that fate cannot be forced.
The Duke of Bentley has gone to extreme measures to ensure his privacy and seclusion far away from Society–the distance is imperative if he wants to keep his family name free of scandal. So when his lovely neighbor breaks through his carefully constructed barriers and piques his interest with their shared affection for painting, Bentley agrees to give her lessons on the condition that they keep them secret… Check out Kasey Stockton's Ladies of Devon series! #ad
---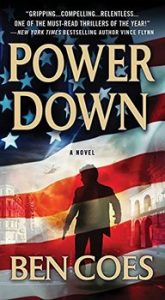 Power Down
by Ben Coes
BARGAIN
Mystery/Thriller
Rating: 4.5
A major North American hydroelectric dam is blown up and the largest off-shore oil field in this hemisphere is destroyed in a brutal, coordinated terrorist attack.
But there was one factor that the terrorists didn't take into account when they struck the Capitana platform off the coast of Colombia–slaughtering much of the crew and blowing up the platform–and that was the Capitana crew chief Dewey Andreas. Dewey, former Army Ranger and Delta, survives the attack, rescuing as many of his men as possible. But the battle has just begun… #ad
---
Taming My Whiskey
by Melissa Foster
BARGAIN
Contemporary Romance
Rating: 4.7
Buckle up for a wild ride as Dixie Whiskey finds forever love in TAMING MY WHISKEY, a funny, sexy, and emotionally riveting standalone romance by New York Times bestselling author Melissa Foster.
Being the princess of the Dark Knights motorcycle club doesn't come with a white knight or a fairy-tale castle, and that's okay, because Dixie Whiskey has never needed a man to slay her dragons or make her whole. Even so, after watching each of her brothers fall in love, she'd sure like a shot at her own happily ever after. But with the Dark Knights watching over her and the only man she's ever wanted out of reach, she's not holding her breath… Check out The Whiskeys: Dark Knights at Peaceful Harbor series! #ad
---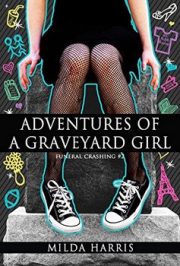 Adventures of a Graveyard Girl
by Milda Harris
FREEBIE
YA Mystery
Rating: 4.3
Kait Lenox is back! It's Homecoming Dance time and Kait is excited. It's her first dance with a date and that date is none other than one of the hottest, most popular guys in her school, Ethan Ripley!
For once Kait doesn't feel like a funeral crashing weird girl and it's the most perfect romantic evening ever…at least until a girl gets murdered in the high school bathroom. Rumors fly, panic ensues, and Kait can't help herself, she assigns herself to the case! #ad
---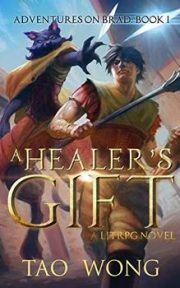 A Healer's Gift
by Tao Wong
FREEBIE
Fantasy
Rating: 4.2
A Gifted Healer. A Dungeon Town. A Fate Yet to be Determined.
Daniel was Gifted by the gods at birth, able to heal with a touch even the most grievous wounds. Born in a mining camp, he's unable to still his restless heart and journeys to a nearby Dungeon town to take his first steps as an Adventurer. Follow his journey in a world filled with monsters, dungeons and a leveling system. #ad
---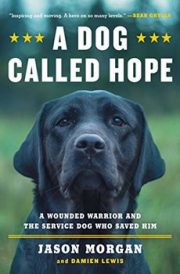 A Dog Called Hope
by Jason Morgan & Damien Lewis
BARGAIN
Biography & Memoir
Rating: 4.8
A Dog Called Hope is the incredible story of a service dog who brought a devastated warrior back from the brink and taught him how to be a true father.
It is the story of Napal, who built bridges between his wheelchair-bound battle buddy and the rest of able-bodied humankind. It is the story of Jason, who found life's true meaning with the help of his faithful companion. Humorous, intensely moving, and uplifting, Jason and Napal's heartwarming tale will brighten any day and lift every heart. #ad
---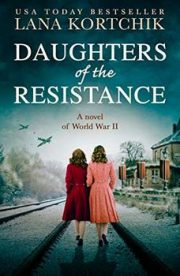 Daughters of the Resistance
by Lana Kortchik
BARGAIN
Historical Fiction
Rating: 4.4
Ukraine, 1943 – On a train from Ukraine to Germany, Lisa Smirnova is terrified for her life. The train is under Nazi command, heading for one of Hitler's rumoured labour camps. As she is taken away from everything she holds dear, Lisa wonders if she will ever see her family again.
In Nazi-occupied Kiev, Irina Antonova knows she could be arrested at any moment. Trapped in a job registering the endless deaths of the people of Kiev, she risks her life every day by secretly helping her neighbours, while her husband has joined the Soviet partisans, who are carrying out life-threatening work to frustrate the German efforts… #ad
---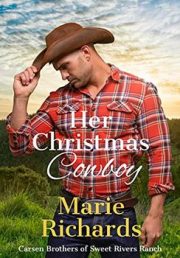 Her Christmas Cowboy
by Marie Richards
BARGAIN
Christian Western Romance
Rating: New Release
Luke Carsen needs to honor the stipulation in his late adoptive father's will for him to be married in order to take co-ownership of the family ranch. But he's too broken to love again. Recovering from the wounds of war is one thing, but the wounds from a previous relationship is another.
Jemma Smith grants wishes for the ill through her Grant-A-Wish app, but can she grant her dying grandfather's last wish to see her settle down before Christmas? She'd always dreamed of getting married and knows her grandfather just wants to see her happy, but she's not getting any younger and it's too late for her now, isn't it? Check out Carsen Brothers of Sweet Rivers Ranch series! #ad
---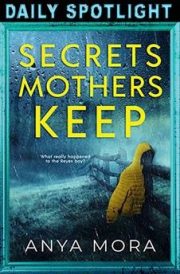 Secrets Mothers Keep
by Anya Mora
BARGAIN
Thriller
Rating: 4.5
On Friday night in the clay fields of Bethel Creek, seventeen-year-old Daniel Reyes is found brutally attacked and left for dead. On Saturday morning, Cora Maxwell finds her teenage son's clothes covered in blood. A small town torn apart by a horrific hate crime. An investigative reporter hell bent on finding the truth. A mother's worst nightmare. What really happened to the Reyes boy?
In the heart-stopping and timely suspense novel, Secrets Mothers Keep, widow and mother Cora Maxwell faces the hardest decision of her life. In a world where there are few second chances, do you grant one to your child? And if so… what is the cost? #ad