Please be aware that prices may change at any time. Always verify the price before downloading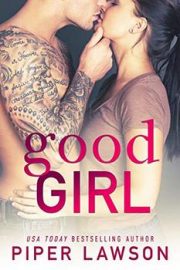 Good Girl
by Piper Lawson
FREEBIE
Romance
Rating: 4.3
I was hired to work for a legend. Instead, I'm being seduced by a man. When I took an internship on rock god Jax Jamieson's tour, I never thought he'd look twice at me. He's older, cocky, jaded and nothing like the college guys I'm used to. He's gorgeous, rich, talented, and the biggest rockstar in the world. Too bad I rubbed him the wrong way on day one.
Now he takes divine pleasure in making my life hell. During soundcheck. On the road. At the hotel after shows. I need this job for reasons he can never know. That's why I have to be cool under that smoldering gaze and arrogant grin. The bigger problem is when the cynicism slips away, exposing the cracks beneath. When he lets his guard down to tell me things he hasn't told a soul. Because a million women might scream his name… But he whispers mine. Check out Piper Lawson's Wicked series! #ad
---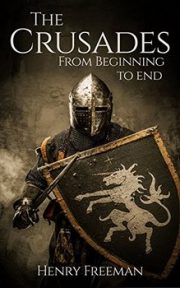 The Crusades: A History From Beginning to End
by Henry Freeman
FREEBIE
History
Rating: 4.1
Much has been written and much has been omitted when it comes to the Crusades; especially in modern parlance.
Many talking heads in recent times have conjured up the specter of the Crusades as if it should be a source of great shame and disgust for Western Civilization. And with even President Obama drawing odd parallels in light of the beheadings of ISIS; many are wondering once again what all of this "Crusades talk" is all about. #ad
---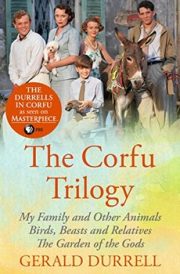 The Corfu Trilogy
by Gerald Durrell
BARGAIN
Biography & Memoir
Rating: 4.7
National Bestseller: The complete trilogy that inspired Masterpiece production The Durrells in Corfu in one volume.
The tales of a naturalist and his family, who left England for the Greek island of Corfu–where they interacted with fascinating locals of both human and animal varieties–these memoirs have become beloved bestsellers and inspired the delightful series that aired on PBS television. #ad
---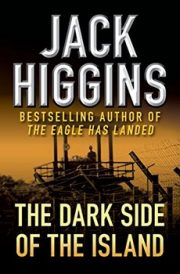 The Dark Side of the Island
by Jack Higgins
BARGAIN
Historical Thriller
Rating: 4.3
A former WWII intelligence agent searches for redemption in this thriller by the New York Times–bestselling author of The Midnight Bell.
It's been nearly twenty years since Hugh Lomax set foot on the Greek island of Kyros. During World War II, British Intelligence sent him there on a mission to take out a high-tech German radar station. Aided by the local resistance, he succeeded–but was also captured and spent the rest of the war imprisoned. Now, he's returned. But he is far from welcome… #ad
---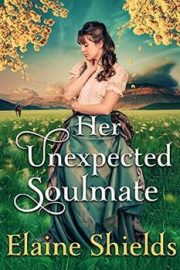 Her Unexpected Soulmate
by Elaine Shields
BARGAIN
Historical Romance
Rating: 4.7
Rue Griffin's life falls apart when a fire destroys her place of work and the only home she has known since she lost her parents. With no prospects in the city and unwilling to be a burden on others, she does something she never imagined herself doing… she answers an ad for a mail-order bride. However, tragedy strikes when Rue arrives in the west, only to learn that her betrothed has been killed.
Devastated, she worries for her future, until she meets her fiance's best friend, John. Before long, she finds herself drawn to him… only for her dreams of happiness to be dashed again by a shocking secret. Will Rue be able to overcome the echoes of John's mistakes and trust him with her heart? #ad
---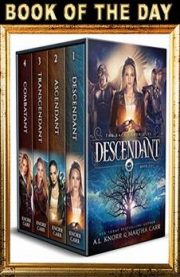 Kacy Chronicles Boxed Set: The Revelations of Oriceran
by A.L. Knorr, Martha Carr, Michael Anderle
BARGAIN
Urban Fantasy
Rating: 4.9
This box set includes all four books in The Kacy Chronicles, a Prophesies of Oriceran Series full of portal-travel, magic, dragons, action, adventure and romance. Written for anyone who has ever wanted to fly!
Born to a wealthy Virginian family, privileged Jordan's got her life all planned out. Get her PhD, find the perfect Virginia man to marry, pop out a few more Kacy's and make her State Senator father proud. If only Jordan could let the past rest. When your mother disappears without a trace it carves a gash that bleeds a long time. Jordan has never given up hope that her mother is alive. So when Jordan's old nanny shows up with a mysterious locket containing a portrait of Jordan's mother, Jordan believes her hope was not in vain… #ad
---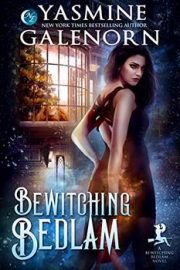 Bewitching Bedlam
by Yasmine Galenorn
FREEBIE
Paranormal Romance
Rating: 4.6
As Maudlin and Aegis prepare to open the Bewitching Bedlam B&B to guests, they immediately find themselves embroiled in a battle for customers. Ralph Greyhoof, the owner of the Heart's Desire Inn, doesn't like to share. The conflict heats up when Maddy finds a local witch dead in the rose garden. The woman looks a lot like Maudlin and suspicion falls on Ralph.
But Maddy knows that as competitive as Ralph is, he wouldn't resort to murder. Maudlin and Aegis set out to find the killer, even as their own relationship is put to the test. Aegis's old flame has returned, determined to win him back, no matter what it takes. Check out Yasmine Galenorn's Bewitching Bedlam series! #ad
---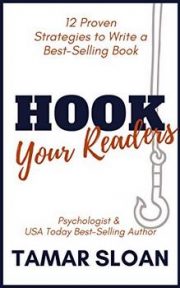 Hook Your Readers
by Tamar Sloan
FREEBIE
Crafts & Hobbies
Rating: 4.3
Readers subconsciously want certain things from a book…and best-selling writers make sure they deliver it.
Thanks to evolution, the magic of story is wired into our brains – some of us can articulate why, many of us can't – but science certainly can. Story serves a unique function in the human psyche, a purpose so vital to our success as a species that humans are inescapably drawn to it. The multibillion-dollar publishing industry is a testament to this… #ad
---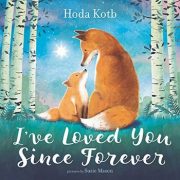 I've Loved You Since Forever
by Hoda Kotb
BARGAIN
Children's Fiction
Rating: 4.8
I've Loved You Since Forever is a celebratory and poetic testament to the timeless love felt between parent and child. This beautiful picture book is inspired by Today show co-anchor Hoda Kotb's heartwarming adoption of her baby girl, Haley Joy.
With Kotb's lyrical text and stunning pictures by Suzie Mason, young ones and parents will want to snuggle up and read the pages of this book together, over and over again. #ad
---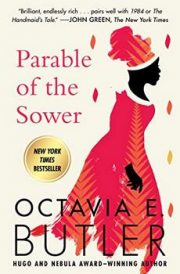 Parable of the Sower
by Octavia E. Butler
BARGAIN
Science Fiction
Rating: 4.7
In 2025, with the world descending into madness and anarchy, one woman begins a fateful journey toward a better future.
Lauren Olamina and her family live in one of the only safe neighborhoods remaining on the outskirts of Los Angeles. Behind the walls of their defended enclave, Lauren's father, a preacher, and a handful of other citizens try to salvage what remains of a culture that has been destroyed by drugs, disease, war, and chronic water shortages. While her father tries to lead people on the righteous path, Lauren struggles with hyperempathy, a condition that makes her extraordinarily sensitive to the pain of others. #ad
---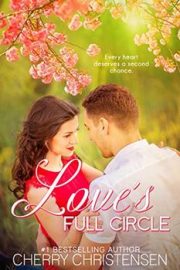 Love's Full Circle
by Cherry Christensen
BARGAIN
Christian Romance
Rating: 3.9
Kayden James may have missed out on her happy ever after. But, as a successful marriage and family therapist, at least she can help other people find theirs. Now that her career has taken off, Kayden is finally ready to put the past behind her…until it strolls into her office unexpectedly one day. The last thing Kayden needs is for her ex-boyfriend to stir up old feelings. She'd rather stay a single cat lady than let him break her heart again.
Liam has spent a long time living with one regret–letting Kayden slip through his fingers. He's determined to make amends for the way he treated her all those years ago, but he's finding it hard to melt her icy exterior. If he can just convince her to trust him and see that he's changed, their love finally has a chance of coming full circle. #ad
---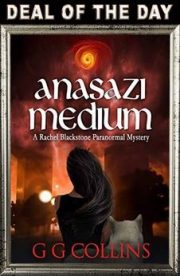 Anasazi Medium
by G G Collins
BARGAIN
Mystery
Rating: 5.0
Eight of the nine signs signaling the end of the Fourth World of the Hopi have come to pass. The ninth is hurtling toward Earth! Rachel is recruited by the spirit world to prevent a cataclysmic occurrence: the end of the Fourth World of the Hopi. The ancient spirit tells her: "Everyone you know and everyone you do not know will die. You will die. Your feline will die."
In this fourth Rachel Blackstone paranormal adventure, ancient peoples enlighten contemporary humankind in a mystery as old as time. As earthquakes occur in Santa Fe and a New Mexico supervolcano threatens to blow, it becomes imperative she discover the root of all evil. But can she stop the greedy men intent on having their way and willing to kill to achieve it? Check out G G Collins' Rachel Blackstone Paranormal Mysteries! #ad
---
Sea of Shadows
by Jeff Edwards
FREEBIE
Action & Adventure
Rating: 4.4
A minor accident at a German nuclear power plant, a Biological Warfare attack on the British Embassy in Washington, DC, and a secret arms deal combine to drive a trusted NATO Ally into an illegal alliance with a rogue Middle Eastern state.
With the world hovering on the brink of war, a handful of U.S. Navy warships must track down and destroy a wolfpack of state-of-the-art submarines. #ad
---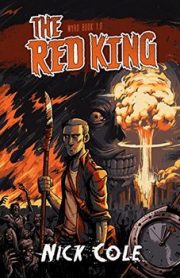 The Red King
by Nick Cole
FREEBIE
Horror
Rating: 4.3
The end of the civilization is only the beginning as an odd band of survivors pull together to construct a modern-day castle amid the burning ruins of suburbia lost.
As undead hordes and strange otherworldly monsters ravage what's left of civilization, things begin to go from worse to weird as each survivor's dark past unfolds, revealing that reality might be more than anyone ever thought, and that an ancient force from the outer dark has finally arrived to conquer… #ad
---
Windfallen
by Jojo Moyes
BARGAIN
Women's Fiction
Rating: 4.0
From the #1 New York Times bestselling author of Me Before You, the basis for the major motion picture, comes a breathtaking drama of two women whose lives entwine through a lovely English seaside house.
For Lottie Swift, Arcadia has always been magical. The breathtaking art deco house perched above the shoreline of the well-ordered village of Merham seems to stand still throughout the years. It has never changed, not really, but Lottie's fate and fortune have been inextricably linked with that of the beautiful house, and it will forever be fixed in her mind as a symbol of adventure… #ad
---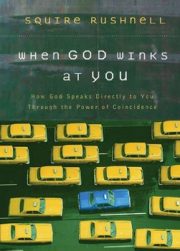 When God Winks at You
by Squire Rushnell
BARGAIN
Religious & Inspirational
Rating: 4.8
When God Winks at You is packed with true stories demonstrating that God does communicate with us, making incredible things happen in our lives every single day.
As you read the riveting accounts of everyday and famous people-including Tim Conway, Rudolph Giuliani, Billy Graham, and Don Knotts-you will begin to recognize the godwinks in your own life, both past and present. Through these tangible signposts from God, we receive personalized messages that reassure us, stop us from worrying, chart our path in life, and help us keep the faith. #ad
---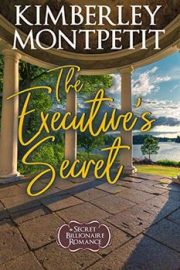 The Executive's Secret
by Kimberley Montpetit
BARGAIN
Contemporary Romance
Rating: 4.5
He was a juvenile delinquent. She was an aspiring pianist. When sparks fly at their high school reunion, they're willing to forget the past – until old secrets surface, threatening to destroy their future.
Caleb Davenport has spent the last decade traveling around the world building an international company into a billion-dollar enterprise with his business partners, but unfortunately, he hasn't stopped thinking about Kira Bancroft since high school. He assumes she's living her dream as a concert pianist–until one evening, fresh off the plane from Hong Kong, he gets the shock of his life when he runs into Kira waitressing at a local Denver restaurant. Check out A Secret Billionaire Romance series, On Sale Today! #ad
---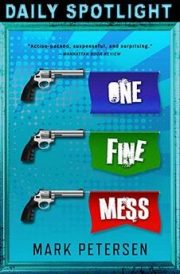 One Fine Mess
by Mark Petersen
BARGAIN
Crime/Suspense
Rating: 3.8
It's time to show some ovaries. All Jules Nichols wants is respect–and babies. A quiet life with a happy family. So with the help of her lover, she comes up with a plan to get rid of her abusive hubby. Once Eddie's dead she and Wesley can live on the insurance money. Quietly. Happily.
They've thought everything through: alibis, misleading clues, disposing of the murder weapon, even how often Jules should check in with the cops to make sure something is being done to find Eddie's killer. Still, good thing she's bold and determined, because despite all her planning, the baddies start lining up against her. First it's the Mob, then drug-dealing bikers, then even her crazy sister. At the same time, the Vermont State Police won't go away, and Wesley's not exactly manning up to deal… #ad