Please be aware that prices may change at any time. Always verify the price before downloading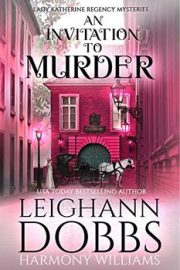 An Invitation To Murder
by Leighann Dobbs & Harmony Williams
FREEBIE
Historical Mystery
Rating: 4.2
Lady Katherine only has one week to catch the Pink-Ribbon Killer. Not only to stop the killing, but also to prove her skills at detection to her father and win her dowry and independence.
There's only one catch–she has to take one last matchmaking job to do it. Never mind that the match is impossible–all the better because if she fails, then no one will seek her services again. The job provides the perfect cover, especially when her peculiar investigatory techniques are mistaken for unconventional matchmaking attempts… Check out Lady Katherine Regency Mysteries! #ad
---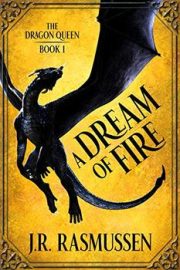 A Dream of Fire
by J.R. Rasmussen
FREEBIE
Fantasy
Rating: 4.5
Nothing is more dear to Griffin than his magic school, but for a man with no magic, life there has its challenges. They laugh at him. They exclude him. And that's just his fellow teachers.
So when a dragon no one else has seen delivers a chilling warning for Griffin's ears alone, it's no surprise that his colleagues don't take him seriously. Unfortunately, convincing them that the magistery stands at the brink of destruction is only the beginning of his troubles. #ad
---
Kawaii Crochet
by Melissa Bradley
BARGAIN
Crafts & Hobbies
Rating: 4.8
Learn to crochet forty charming stuffed dolls that will warm your heart and bring a smile to your face.
Hook up a rainbow kawaii goodness with this super-cute collection of forty amigurumi patterns from modern crochet designer Yarn Blossom Boutique. From three adorable peas in a pod, to a winking fortune cookie, these forty fun and easy amigurumi makes will bring the Japanese culture of cuteness into your hands and your heart. #ad
---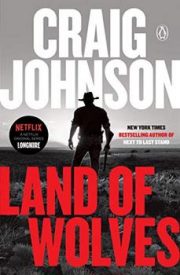 Land of Wolves
by Craig Johnson
BARGAIN
Mystery/Thriller
Rating: 4.7
Recovering from his harrowing experiences in Mexico, Sheriff Walt Longmire returns to Absaroka County, Wyoming, to lick his wounds and try once again to maintain justice in a place with grudges that go back generations.
When a shepherd is found dead, Longmire suspects it could be suicide. But the shepherd's connection to the Extepares, a powerful family of Basque ranchers with a history of violence, leads the sheriff into an intricate investigation of a possible murder. #ad
---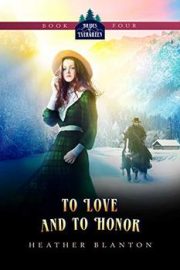 To Love and to Honor
by Heather Blanton
BARGAIN
Christian Romance
Rating: 4.8
Wounded cavalry soldier Joel Chapman is struggling to find his place in the world of able-bodied men when he meets pregnant and unwed Angela Fairbanks. The daughter of a cold and ruthless cattle baron, she is terrified her father will disown her when he learns of the baby.
Joel, touched by Angela's plight, brashly offers to pose as her husband for one day and then abandon her, thus restoring her honor. But true love often only needs an instant to blossom… Check out Heather Blanton's The Brides of Evergreen series! #ad
---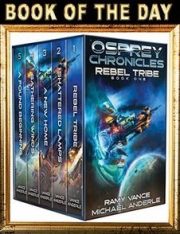 Osprey Chronicles Complete Series Boxed Set
by Ramy Vance & Michael Anderle
BARGAIN
Science Fiction
Rating: New Release
From the twisted minds of Michael Anderle and Ramy Vance comes a new epic science fiction adventure unlike anything seen before. What do you do if you wake up hundreds of light-years from home in a strange ship and someone is trying to eat you? Jaeger can't remember who she is or anything about her life, but she knows that's just wrong. Join Jaeger as she tries to remember her dangerous mission as she fights to save humanity.
The ship's AI tells Jaeger there are thousands of other lifeforms on board, but the instruments say she's alone–except for the killer. Something deep inside her screams that humanity's fate hinges on her completing her mission…whatever it is. Jaeger must repair the ship and figure out her past while fighting for her life. Will she survive? If she can't recall her mission, will humanity? Pick up this 5-book boxed set today! #ad
---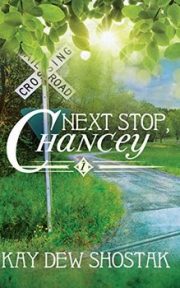 Next Stop, Chancey
by Kay Dew Shostak
FREEBIE
Women's Fiction
Rating: 4.1
Looking in your teenage daughters' purse is never a good idea. After all, it ended up with Carolina Jessup opening a Bed & Breakfast for railroad fanatics in a tiny Georgia Mountain town. Carolina knows all about, and hates, small towns. How did she end up leaving her wonderful Atlanta suburbs behind while making her husband's dreams come true?
The town bully (who wears a lavender skirt and white gloves), an endless parade of teenagers through her house, and everybody's talk about a ghost have Carolina looking for an escape, or at least a way to move back home. Instead, she's front and center for all of Chancey's small town gossip… Check out Kay Dew Shostak's Chancey series! #ad
---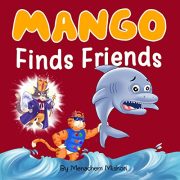 Mango Finds Friends
by Menachem Mishori
NO LONGER FREE
Children's Fiction
Rating: 4.1
Mango turns a scary situation upside down and learns you can make friends anywhere, if you only learn to listen.
Tummies full and the whole day ahead of them, Mango and friends take a trip to the beach only to come by a big shark in the ocean! But Iron Cat taught Mango that all animals can live together. Even with his magical vest, can the Can-Do cat rescue his friend and find out that even scary animals could just use a friend? Check out Menachem Mishori's Mango The Can Do Cat series! #ad
---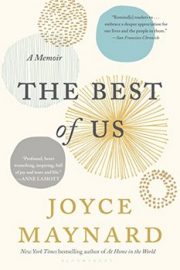 The Best of Us: A Memoir
by Joyce Maynard
BARGAIN
Biography & Memoir
Rating: 4.5
From New York Times bestselling author Joyce Maynard, a memoir about discovering strength in the midst of great loss–"heart wrenching, inspiring, full of joy and tears and life." (Anne Lamott)
In 2011, when she was in her late fifties, beloved author and journalist Joyce Maynard met the first true partner she had ever known. Jim wore a rakish hat over a good head of hair; he asked real questions and gave real answers; he loved to see Joyce shine, both in and out of the spotlight; and he didn't mind the mess she made in the kitchen. He was not the husband Joyce imagined, but he quickly became the partner she had always dreamed of. #ad
---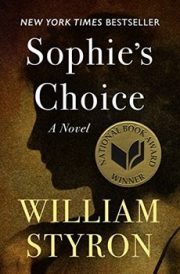 Sophie's Choice
by William Styron
BARGAIN
Historical Fiction
Rating: 4.3
Poetic in its execution, and epic in its emotional sweep, Sophie's Choice explores the good and evil of humanity through Stingo's burgeoning worldliness, Nathan's volatile personality, and Sophie's tragic past.
Mixing elements from Styron's own experience with themes of the Holocaust and the history of slavery in the American South, the novel is a profound and haunting human drama, representing Styron at the pinnacle of his literary brilliance. #ad
---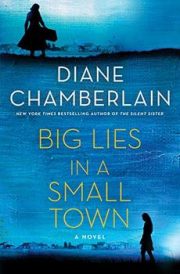 Big Lies in a Small Town
by Diane Chamberlain
BARGAIN
Women's Detective Fiction
Rating: 4.6
North Carolina, 2018: Morgan Christopher's life has been derailed. Taking the fall for a crime she did not commit, her dream of a career in art is put on hold–until a mysterious visitor makes her an offer that will get her released from prison immediately. Her assignment: restore an old post office mural in a sleepy southern town.
Morgan knows nothing about art restoration, but desperate to be free, she accepts. What she finds under the layers of grime is a painting that tells the story of madness, violence, and a conspiracy of small town secrets… #ad
---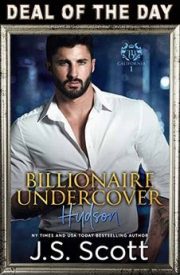 Billionaire Undercover ~ Hudson
by J. S. Scott
BARGAIN
Contemporary Romance
Rating: 4.6
Taylor – Just when I thought I was destined to die in a foreign country after being kidnapped while doing a geological exploration, a mysterious rescuer shows up just in time to save my life. Unfortunately, my liberator also happens to be the co-CEO of Montgomery Mining, my employer, and a billionaire with an attitude.
At first glance, Hudson Montgomery seems like the quintessential gorgeous billionaire with plenty of money to burn, and no concern for anyone but himself. The arrogant billionaire I could handle, but I wasn't quite so sure how to deal with the amazing guy I discovered once I looked past the superficial exterior. The one who stayed by my side as I recovered mentally and physically from the trauma of being a hostage… Check out J. S. Scott's The Billionaire's Obsession series! #ad
---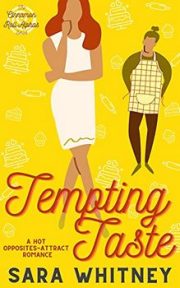 Tempting Taste
by Sara Whitney
FREEBIE
Romantic Comedy
Rating: 4.5
Josie Ryan is everything that quiet, risk-averse Erik has always tried to avoid: Loud. Pushy. Distractingly gorgeous.
But now that he's opening his own wedding cake bakery, he needs her business savvy almost as much as he needs to bury his hands in her fiery red hair.
With scorching chemistry both in and out of the kitchen, can they find the perfect balance of salty and sweet, or will they be a recipe for disaster? #ad
---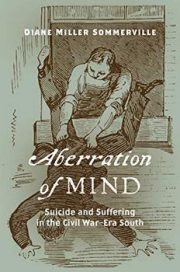 Aberration of Mind: Suicide and Suffering in the Civil War
by Diane Miller Sommerville
FREEBIE
History
Rating: 4.3
More than 150 years after its end, we still struggle to understand the full extent of the human toll of the Civil War and the psychological crisis it created.
In Aberration of Mind, Diane Miller Sommerville offers the first book-length treatment of suicide in the South during the Civil War era, giving us insight into both white and black communities, Confederate soldiers and their families, as well as the enslaved and newly freed. #ad
---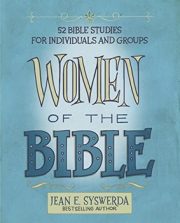 Women of the Bible
by Jean E. Syswerda
BARGAIN
Religious & Inspirational
Rating: 4.7
Focus on 52 female heroes in Scripture, and you'll discover yourself in the process. Women of the Bible: 52 Bible Studies for Individuals and Groups is designed especially for those who want to delve more deeply, either alone or in a group, into the lives of women like Ruth, Anna, Esther, Leah, Rachel, Mary, Elizabeth, and other women who encountered the living God.
Each timeless biblical story mirrors the challenges and changes today's women face. Through understanding these women's lives, this easy-to-use study resource will help you discover God in their stories–and yours. #ad
---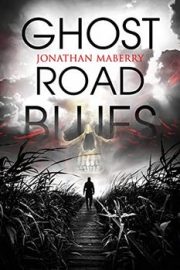 Ghost Road Blues
by Jonathan Maberry
BARGAIN
Horror
Rating: 4.4
Thirty years ago, a blues musician called the Bone Man killed the devil at the crossroads, only to be beaten and hung like a scarecrow in a cornfield–or so the story goes.
Today, the people of Pine Deep celebrate their town's grisly past by luring tourists to the famous haunted hayride, full of chills and scares. But this year as Halloween approaches, "The Spookiest Town in America" will learn the true meaning of fear… #ad
---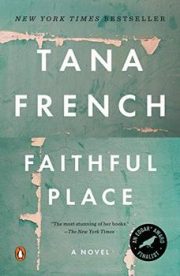 Faithful Place
by Tana French
BARGAIN
Mystery/Thriller
Rating: 4.4
Back in 1985, Frank Mackey was a nineteen-year-old kid with a dream of escaping hisi family's cramped flat on Faithful Place and running away to London with his girl, Rosie Daly. But on the night they were supposed to leave, Rosie didn't show.
Frank took it for granted that she'd dumped him-probably because of his alcoholic father, nutcase mother, and generally dysfunctional family. He never went home again. Neither did Rosie. Then, twenty-two years later, Rosie's suitcase shows up behind a fireplace in a derelict house on Faithful Place, and Frank, now a detective in the Dublin Undercover squad, is going home whether he likes it or not. #ad
---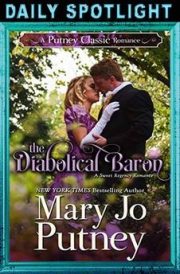 The Diabolical Baron
by Mary Jo Putney
BARGAIN
Historical Romance
Rating: 4.5
A Wicked Wager! Rich, handsome, and fashionably jaded, Jason, Lord Radford, knows he must marry to get an heir, but assumes that any well bred young lady will do, so he offers for Caroline Hanscombe, whose name he draws at random. Caroline is pressured by her family to accept, but shy and musical, she finds her new fiancé alarming. Will this be a match made in heaven or hell? Or might Caroline quietly find herself a man who suits her better…?
Mary Jo Putney's first book, The Diabolical Baron was a RITA finalist and won the Romantic Times awards for Best New Regency Novel and Best New Regency Author, and the NJRW Golden Leaf Award for best historical romance. Check out Putney Classic Romances! #ad