Please be aware that prices may change at any time. Always verify the price before downloading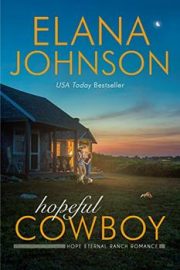 Hopeful Cowboy
by Elana Johnson
FREEBIE
Contemporary Cowboy Romance
Rating: 4.5
Nathaniel Mulbury is released early from his six-year term in prison to care for his brother's four-year-old son. Dealing with grief over his brother's death and continued guilt for his role in the embezzlement scheme that landed him in jail, Nate has one more problem. He's never been a father and has no idea how to take care of Connor.
Make that two problems: He's released, but only to the care of Hope Eternal Ranch, a work-parole ranch run by the beautiful and smart Ginger Talbot. He's never been a cowboy, and he's got no room in his life for a woman… Check out Elana Johnson's Hope Eternal Ranch Romance series! #ad
---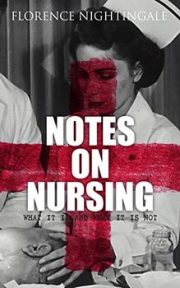 Notes on Nursing
by Florence Nightingale
FREEBIE
History
Rating: 4.6
The Notes on Nursing is the revolutionary book by one of the founders of "modern medicine." Although Florence Nightingale was ridiculed for her views and approach by many contemporaries, including prominent doctors of her times, she stood her ground. She saved many lives from unnecessary death of hospital infection.
Florence Nightingale first started demanding that all the surgical instruments were boiled and the rooms ventilated. She collected and summed up her views in a 74-page brochure of notes on nursing, in which she described the role of clean water, air, food, and beds, as well as the cleanliness of hospital personnel for patient recovery. #ad
---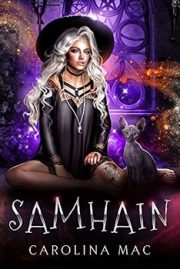 Samhain: A Hallowe'en Novella
by Carolina Mac
BARGAIN
Urban Fantasy
Rating: 5.0
A Hallowe'en Adventure with Mystere LeJeune and her Family.
Follow Misty and her magickal family as they cavort through carnivals and pumpkin patches preparing for Hallowe'en and for Forest's third birthday. Murder and Mayhem seem to follow Misty wherever she goes. Many of Misty's family members – past and present – gather at Samhain to celebrate together when the veil between the worlds is thinnest. #ad
---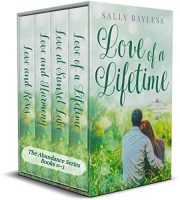 The Abundance Series Books 0-3
by Sally Bayless
BARGAIN
Christian Romance
Rating: 4.8
Sweet romance, a charming small town, and an uplifting message of faith! This e-book contains three novels and one novella, equivalent to 1,000+ paperback pages: Love of a Lifetime, Love at Sunset Lake, Love and Harmony, Love and Roses
"Bargain opportunity to get the first 4 stories in the Abundance series! You can binge-read!! I bought these stories individually, and they are all so good. The promo's give you the gist of the story lines. I'm here to say Sally Bayless writes incredibly relatable Christian fiction and I can't pick a favourite!" by Amazon Customer #ad
---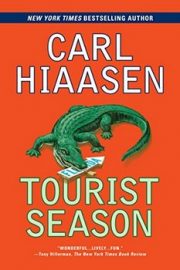 Tourist Season
by Carl Hiaasen
BARGAIN
Mystery
Rating: 4.3
The first sign of trouble is a Shriner's fez washed up on a Miami beach. The next is a suitcase containing the almost-legless body of the local chamber of commerce president found floating in a canal…
The locals are desperate to keep the murders under wraps and the tourist money flowing. But it will take a reporter-turned-private eye to make sense of a caper that mixes football players, politicians, and one very hungry crocodile in this classic mystery that GQ called "one of the top ten destination reads of all time." #ad
---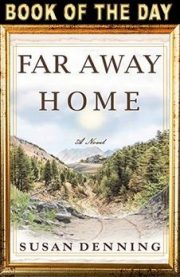 Far Away Home
by Susan Denning
BARGAIN
Historical Romance
Rating: 4.1
Read FAR AWAY HOME, a six-year Amazon bestseller in the historical and western romance categories, in its Enhanced Edition with a bonus introduction to the much-awaited sequel, EMBRACE THE WIND.
In post-Civil War New York City, sixteen-year-old Aislynn Denehy cannot find a job, she has no place to live and no family to help her. Some might think this is a problem; Aislynn believes it is an opportunity, but she has a lot to learn. No formulaic romance, this well-researched love story depicts life as it truly was for the thousands of women who went west reaching for a new life. Aislynn's journey begins in a New York City tenement and leads her across the frontier to a Utah mining camp where she must cope with the three very different men in her life… #ad
---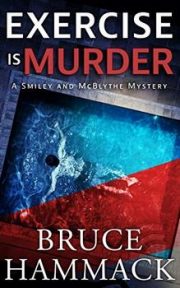 Exercise Is Murder
by Bruce Hammack
FREEBIE
Mystery/Thriller
Rating: 4.4
Found at the bottom of his exercise pool, police believe the death of Steve Smiley's friend is an accident. Smiley doesn't buy it.
There are a lot of things a blind man can do, but solve a murder alone isn't one of them. He needs a partner… one who knows their way around a crime scene. In walks Heather McBlythe. She can help him solve the crime, but can she keep him out of danger? Steve doesn't have a choice. Without her someone will get away with murder. #ad
---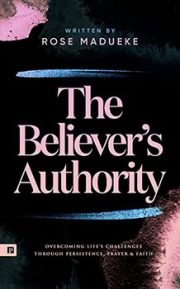 The Believer's Authority
by Rose Madueke & Prayer M. Madueke
FREEBIE
Religious & Inspirational
Rating: 4.5
God, God Almighty, God the Creator of the heavens and the earth, God the Beginning and the End, God the Source of all that is, God the Creator of man–the same God, in all His power and all His majesty, stops and listens when you pray. God has given humanity the ability to bring heaven to earth.
Whether you know it or not, you have the authority to change the world through prayer. When God said, "Let mankind rule over all the earth," He was arranging the dominion of the world so that the partnership of mankind was essential for the accomplishment of His purposes… #ad
---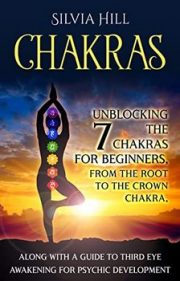 Chakras: Unblocking the 7 Chakras for Beginners
by Silvia Hill
BARGAIN
New Age
Rating: 5.0
Discover the world of chakras and how they can change your life! Have you ever been enchanted by the word "chakra"? What does it mean, and why is it so popular in the modern world? What kind of positive effects can chakras have on your life? Do these questions baffle you? Are you intrigued by the mysteries and secrets of the world of chakras?
If your answer to even one of the above questions is yes, then you have come to the right place. This book is an exhaustive collection of all relevant information regarding individual chakras and the chakra system as a whole. #ad
---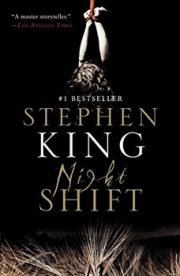 Night Shift
by Stephen King
BARGAIN
Horror
Rating: 4.7
"Stephen King has built a literary genre of putting ordinary people in the most terrifying situations…. he's the author who can always make the improbable so scary you'll feel compelled to check the locks on the front door." -The Boston Globe
More than twenty-five stories of horror and nightmarish fantasy transform everyday situations into experiences of compelling terror in the worlds of the living, the dying, and the nonliving. #ad
---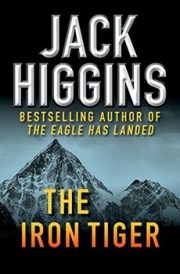 The Iron Tiger
by Jack Higgins
BARGAIN
Mystery/Thriller
Rating: 4.3
Jack Drummond has always flown by his own radar. After getting drummed out of the British Navy, he's made a rough-and-tumble living flying wherever the money takes him. But after one last weapons drop to Tibetan guerillas fighting the Communist Chinese, he's ready to hang up his wings.
Unfortunately, a short stop in the tiny Himalayan country of Balpur ends with his plane in flames and Drummond out of luck–until he's approached with a very strange offer. He must help deliver a sick child over land to the Indian border. It's not his typical job, but it's all he's got. Accompanied by a nurse and an elderly priest, he sets out to make one last delivery. #ad
---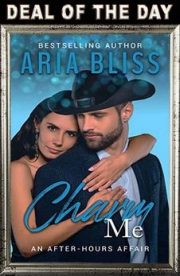 Charm Me
by Aria Bliss
BARGAIN
Romantic Comedy
Rating: 4.7
One kiss and I'm on fire. No woman ever got under my skin … until her. No matter what I promised her, I can't resist coming back for another taste. I'm in the city for business and nothing more. But when the sweetest little treat falls into my lap, business is the last thing on my mind. There's only one problem. I didn't ask her name before I left her alone in the back of a cab.
Wyatt's so hot, he makes the devil sweat. His gravelly voice makes me shudder. And his heated stare pushes all the right buttons. One kiss and I'm lost in him. Inappropriate flirting and cheesy pickup lines are how I talk to hot men. And they typically find me funny and cute. Except when that man is Wyatt Strong, the hottest cowboy this side of the equator… Check out Aria Bliss's An After-Hours Affair series! #ad
---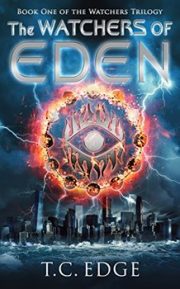 The Watchers of Eden
by T.C. Edge
FREEBIE
Young Adult/Science Fiction
Rating: 4.5
In the hot and harsh farming region of Agricola, 16 year old Cyra prepares to be tested to discover what duty she'll hold for life. All school leavers across the regions are in the same position, and few expect anything more than to follow in their parents' footsteps and stay in the region they live in.
For Cyra, there was never a choice. With her father dead and brother and sister assigned elsewhere, she's desperate to stay close to her sick mother so she can take care of her. #ad
---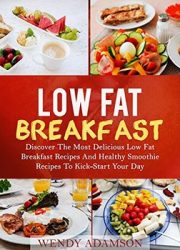 Low Fat Breakfast
by Wendy Adamson
FREEBIE
Cookbook
Rating: 4.1
You're about to discover a book full of the tastiest low fat breakfast recipes that you'll ever find! From smoothies to traditional style breakfasts, we have something for you here. So many people want to be able to eat a healthy, satisfying low fat breakfast these days but they don't know where to start or how to make them.
Most people think that low fat breakfast meals are boring, not tasty or take too long to make. Nothing could be further from the truth! In this book all these meals and smoothies take a very small amount of time to prepare so you'll never have to worry about a large amount of preparation time. #ad
---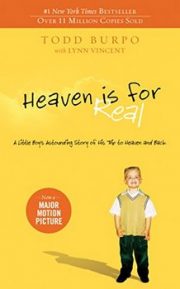 Heaven is for Real
by Todd Burpo, Sonja Burpo, Colton Burpo
BARGAIN
Biography & Memoir
Rating: 4.7
When Colton Burpo made it through an emergency appendectomy, his family was overjoyed at his miraculous survival. What they weren't expecting, though, was the story that emerged in the months that followed–a story as beautiful as it was extraordinary, detailing their little boy's trip to heaven and back.
With disarming innocence and the plainspoken boldness of a child, Colton tells of meeting long-departed family members. He describes Jesus, the angels, how "really, really big" God is, and how much God loves us… #ad
---
Blindsided
by Fern Michaels
BARGAIN
Women's Fiction
Rating: 4.6
Myra Rutledge isn't ready to mothball the Sisterhood just yet. When Maggie Spitzer, former editor-in-chief of the Post and an honorary member of the Sisterhood, arrives with a new mission in mind, the Vigilantes are soon gathering in their war room once more.
While catching up on each other's lives, they plan a brilliant campaign against a duo of corrupt judges running a moneymaking racket that sends young offenders to brutal boot camps, often on trumped-up charges. Their enemies are powerful and ruthless, but the Sisterhood have their own formidable allies–including former President Martine Connor. Once their scheme takes off, the guilty won't know what hit them… #ad
---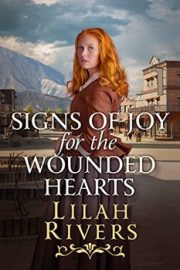 Signs Of Joy for the Wounded Hearts
by Lilah Rivers
BARGAIN
Historical Romance
Rating: 5.0
Winona's father had been in prison for seventeen years when he showed up one day on her porch step, claiming his conviction had been overturned and seeking her help to clear his name. Although stunned upon seeing him again, it didn't take long for Winona to realize he had been set up for the crime by someone who would do everything to prevent them from finding out the truth.
Welcoming him back home, she takes it upon herself to seek redemption for her father. Thus a quest begins… Will retribution be the only thing she aspires to find, though? #ad
---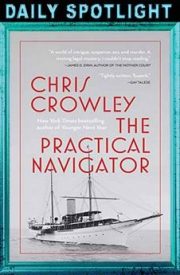 The Practical Navigator
by Chris Crowley
BARGAIN
Thriller
Rating: 4.4
Perfect for fans of Scott Turow and John Lescroart, The Practical Navigator is a smart, fast-moving legal thriller where everyone's motives–and desires–are in question.
"Tightly written. Superb." -Gay Talese, bestselling author and journalist
Membership in the Great Arcadia, an exclusive East Coast yacht club, is pretty much limited to the rich and powerful in 1980s business, finance, and politics. But the sexually charged murder of Greek billionaire George Minot during their annual regatta off the coast of Maine opens a door into a secret world of addictive sexuality and excess beneath the starched sheets of the East Coast establishment. #ad