Please be aware that prices may change at any time. Always verify the price before downloading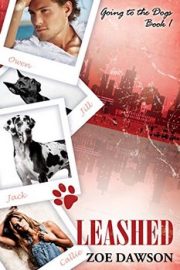 Leashed
by Zoe Dawson
FREEBIE
Romantic Comedy
Rating: 4.2
Jack has some 'splainin' to do! That's right! Callie Lassiter's normally well-behaved Great Dane Jack has run off and done the wild thing with the neighbor's dog. It must be puppy love! It's doubly embarrassing since she's a professional dog trainer. Of course, the neighbor would have to be hot, hot nightclub owner bad boy Owen McKay, just the kind of man Callie is determined to avoid.
Owen's comfortable with his playboy status and the hype in the media. But the ground moves beneath his feet when he gets an eyeful of the girl next door. The Dog Whisperer never looked this good! How can he convince this wholesome honey that his player days are behind him? Check out Zoe Dawson's Going to the Dogs series! #ad
---
Junkyard
by Lindsay Buroker
FREEBIE
Science Fiction
Rating: 4.4
McCall Richter works as a skip tracer, tracking down criminals, con men, and people who stop making payments on their fancy new spaceships.
Her job description says nothing about locating vast quantities of stolen maple syrup, but thanks to her helpful new android employee, she finds herself tramping through a "sugar house" on a frosty moon full of suspicious characters. The only witness to the crime? The junkyard dog next door. #ad
---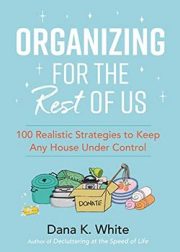 Organizing for the Rest of Us
by Dana K. White
BARGAIN
Crafts & Hobbies
Rating: 4.8
Traditional organizing advice never worked for Dana K. White. Is it possible, she wondered, to get organized without color coding my sock drawer? As Dana let go of the need for perfection, she discovered the joy of having an organized house in the midst of everyday life.
In Organizing for the Rest of Us, Dana teaches us how to make great strides with minimal effort in organizing every room of our home. Here she offers 100 organizing tips to help us understand… #ad
---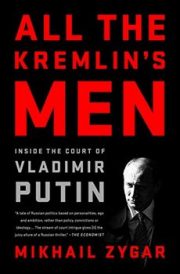 All the Kremlin's Men
by Mikhail Zygar
BARGAIN
History
Rating: 4.4
An extraordinary behind-the-scenes portrait of the court of Vladimir Putin, the oligarchs that surround it, and the many moods of modern Russia that reads like a "real House of Cards"(Lev Lurie).
All the Kremlin's Men is a gripping narrative of an accidental king and a court out of control. Based on an unprecedented series of interviews with Vladimir Putin's inner circle, this book presents a radically different view of power and politics in Russia. The image of Putin as a strongman is dissolved. In its place is a weary figurehead buffeted — if not controlled — by the men who at once advise and deceive him. #ad
---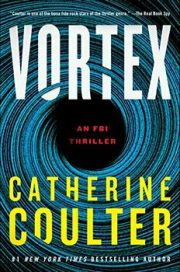 Vortex: An FBI Thriller
by Catherine Coulter
BARGAIN
Mystery/Thriller
Rating: 4.7
Seven years ago, Mia Briscoe was at a college frat rave with her best friend, Serena, when a fire broke out. Everyone was accounted for except Serena, who was never seen nor heard from again.
Now an investigative journalist covering the political scene in New York City, Mia discovers old photos taken the night of Serena's disappearance and begins to uncover a sinister string of events going all the way back to that disastrous party. Working with Sherlock, the secrets begin to unravel. But some very powerful–and very dangerous–people will do anything to keep them from learning the truth. #ad
---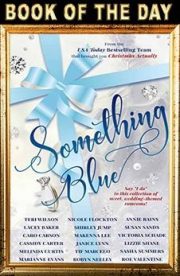 Something Blue
by Multiple Authors
BARGAIN
Sweet Romance Anthology
Rating: 4.4
Toss the bouquet and say "I do" to this collection of sweet wedding-themed romcoms from the team who brought you the USA Today Bestseller Christmas Actually! 18 all-new novellas by New York Times and USA Today bestselling authors.
Includes: Four Royal Weddings and an (Almost) Funeral by Teri Wilson, Petals & Playlists by Lacey Baker, His Custom-made Bridesmaid by Caro Carson, Something Borrowed by Cassidy Carter, Always You by Melinda Curtis, Love By Accident by Marianne Evans, The Wedding Rivals by Nicole Flockton, Second Chance Sweetheart by Shirley Jump, Something Lost Something Found by Makenna Lee, Wedding at Winding Woods by Janice Lynn, A Wedding at the USO by Tif Marcelo, Her Purrfect Plus One by Robyn Neeley, A Wedding to Remember by Annie Rains, Then, And Now by Susan Sands, Always & Furever by Victoria Schade, Wedding Veils & Puppy Tails by Lizzie Shane, The Groom That Got Away by Sasha Summers, The Perfect Fit by Roe Valentine #ad
---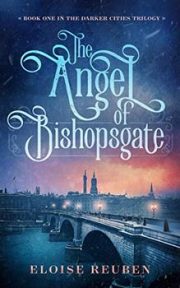 The Angel of Bishopsgate
by Eloise Reuben
FREEBIE
Historical Thriller
Rating: 4.3
In 1848, Tessie and Finn struggle each day and dream of life far away in the New World, but when Tessie is attacked by an underworld figure known only as the Angel of Bishopsgate, her fight for survival has only just begun.
Separated from her beloved Finn, and oblivious to why the Angel wants her dead, her only clue points home to Dublin, and a past she thought would never find her. #ad
---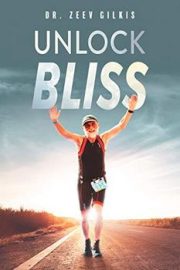 Unlock Bliss: A Memoir Of Getting Happier
by Dr. Zeev Gilkis
FREEBIE
Biography & Memoir
Rating: 4.2
An inspiring memoir of a cancer survivor, who began competing in triathlon and surfing waves in his sixties, demonstrating that age doesn't matter! This book is a practical guide to enjoying every moment and everyone can enjoy life more!
Uplifting! While I don't typically read self-help books, I did enjoy this book immensely. The author manages to establish an intimate connection with the reader, implementing the values of equality and respect which are being discussed and emphasized throughout the book… #ad
---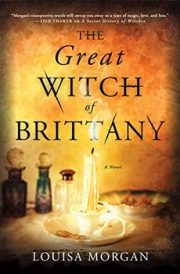 The Great Witch of Brittany
by Louisa Morgan
BARGAIN
Fantasy
Rating: 4.7
Brittany, 1762 – There hasn't been a witch born in the Orchière clan for generations. According to the elders, that line is dead, leaving the clan vulnerable to the whims of superstitious villagers and the prejudices of fearmongering bishops.
Ursule Orchière has been raised on stories of the great witches of the past. But the only magic she knows is the false spells her mother weaves over the gullible women who visit their fortune-telling caravan. Everything changes when Ursule comes of age and a spark of power flares to life. Thrilled to be chosen, she has no idea how magic will twist and shape her future. #ad
---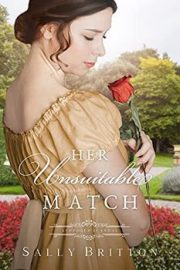 Her Unsuitable Match
by Sally Britton
BARGAIN
Regency Romance
Rating: 4.5
Lady Philippa Gillensford is three and twenty, an heiress, and sister to a penny-pinching earl. After rejecting every bachelor her mother approves of, Philippa is ready to take her future into her own hands. Though she doubts she'll marry for love, she is more than willing to marry for freedom from her family's influence.
Myles Cobbett has withdrawn from Society, content to remain alone after surviving the horrors of the Napoleonic wars. When a friend convinces Myles to attend a ball benefiting wounded veterans like himself, Myles meets the lively Lady Philippa. Shortly thereafter, to help Philippa avoid scandal, Myles rescues her from a complete cad… Check out Sally Britton's Supposed Scandal series! #ad
---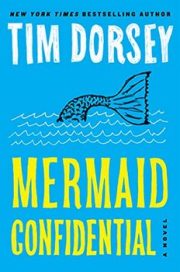 Mermaid Confidential
by Tim Dorsey
BARGAIN
Amateur Sleuths
Rating: 4.6
Serge A. Storms and his permanently baked sidekick, Coleman, have decided to pump the brakes and live on island time. After years of manic road tripping across their beloved Sunshine State, the irrepressible anti-heroes drop anchor in the Florida Keys.
They settle down in Pelican Bay, a thriving condo complex with scenic views and friendly neighbors. But the community is at war with investors who are buying up units and leasing them to young vacationers who party at all hours. With their little slice of heaven on the line, Serge takes it upon himself to convince the tourists to move on and quickly becomes a local favorite. #ad
---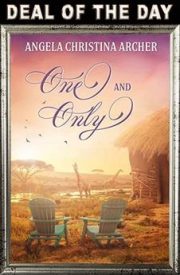 One & Only
by Angela Christina Archer
BARGAIN
Women's Fiction
Rating: 4.8
After spending six weeks out in the bush in South Africa working at the Freedom to Live Wildlife Sanctuary, Lynette had not only learned how to take care of wild exotic animals–the reason for her trip and to help her with her zoology degree–but she'd also fallen in love. Unfortunately, responsibilities back at home in the States forced her to walk away from the sanctuary and the man she loved. Heartbroken, she boarded a plane for home and never looked back.
Kate knows two things–one, thirty years ago, her mother studied abroad in South Africa, and two, she's been different ever since. Kate just doesn't know why. After learning that her cancer is back with a vengeance and finding her mother's old love letters from a mysterious man at the sanctuary, Kate decides neither she nor her mother can wait any longer. She plans the trip of a lifetime… Check out Angela Christina Archer's Mother's and Daughter's Collection! #ad
---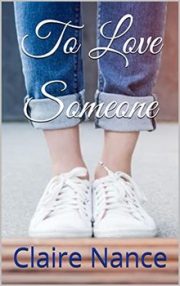 To Love Someone
by Claire Nance
FREEBIE
Young Adult
Rating: 4.3
Fifteen-year-old Dee Anderson wants two things in life… a boyfriend who's immune to her older sister's charms and a spot on the varsity twirler line.
But Slate Garrett, Lindell High's football hero and girl magnet, isn't the boyfriend Dee had in mind, and when she learns Slate wants to get to know her better, she panics. Will Dee's lack of self-confidence and social anxiety keep her from giving Slate a chance? #ad
---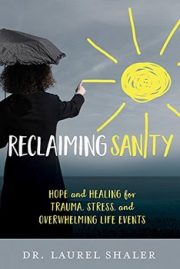 Reclaiming Sanity
by Laurel Shaler
FREEBIE
Religious & Inspirational
Rating: 4.6
With a girlfriend's companionship and a professional counselor's expertise, Dr. Laurel Shaler walks readers through personal stories and biblical insights that shed light on daily and traumatic stress.
Offering effective action steps toward reclaiming sanity, Dr. Shaler guides readers through the healing process, whether they are dealing with a one-time traumatic event or years of hidden pain. You don't have to do this alone. Hope starts here. #ad
---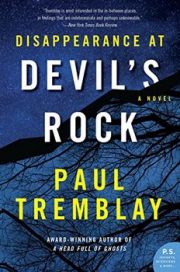 Disappearance at Devil's Rock
by Paul Tremblay
BARGAIN
Horror
Rating: 4.2
A family is shaken to its core after the mysterious disappearance of a teenage boy in this eerie tale, a blend of literary fiction, psychological suspense, and supernatural horror from the author of A Head Full of Ghosts.
"A Head Full of Ghosts scared the living hell out of me, and I'm pretty hard to scare," raved Stephen King about Paul Tremblay's previous novel. Now, Tremblay returns with another disturbing tale sure to unsettle readers. #ad
---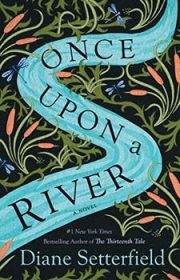 Once Upon a River
by Diane Setterfield
BARGAIN
Historical Fiction
Rating: 4.3
On a dark midwinter's night in an ancient inn on the river Thames, an extraordinary event takes place. The regulars are telling stories to while away the dark hours, when the door bursts open on a grievously wounded stranger.
In his arms is the lifeless body of a small child. Hours later, the girl stirs, takes a breath and returns to life. Is it a miracle? Is it magic? Or can science provide an explanation? These questions have many answers, some of them quite dark indeed. #ad
---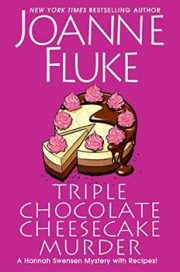 Triple Chocolate Cheesecake Murder
by Joanne Fluke
BARGAIN
Cozy Mystery
Rating: 4.2
Hannah's up to her ears with Easter orders rushing in at The Cookie Jar, plus a festive meal to prepare for a dinner party at her mother's penthouse. But everything comes crashing to a halt when Hannah receives a panicked call from her sister Andrea–Mayor Richard Bascomb has been murdered…and Andrea is the prime suspect.
Even with his reputation for being a bully, Mayor Bascomb had been unusually testy in the days leading up to his death, leaving Hannah to wonder if he knew he was in danger. There are plenty of suspects to sift through for sure. And as orders pile up at The Cookie Jar–and children line up for Easter egg hunts–Hannah must spring into investigation mode and identify the real killer…before another murder happens! #ad
---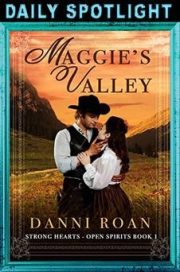 Maggie's Valley
by Danni Roan
BARGAIN
Christian Western Romance
Rating: 4.6
Maggie, newly widowed at twenty-four, moves from Philadelphia to the rugged, isolated homestead out West where she was born. She arrives at the little cabin with not much more than a store of provisions, her Winchester rifle, and the well-worn Bible that's never far from her hand.
Time and again–as she faces a brutal winter, Indian braves who show up at the cabin, and a greedy, arrogant rancher determined to have her as his own–Maggie relies on the faith that is the foundation of her life. Then, a ferocious snowstorm brings a stranger to Maggie's door, and her faith is tested in ways she never imagined. Check out Danni Roan's Strong Hearts, Open Spirits series! #ad