Please be aware that prices may change at any time. Always verify the price before downloading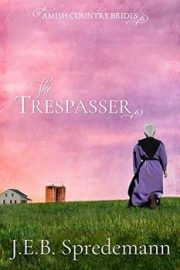 The Trespasser
by J.E.B. Spredemann & Jennifer Spredemann
FREEBIE
Amish Romance
Rating: 4.4
Single mother Kayla Johnson embarks on a journey to Pennsylvania in search of her daughter's biological family. But when a storm forces them to turn in to an abandoned home in a small Amish community, Kayla must come to terms with her past disappointments and her distrust in God.
Amish widower Silas Miller has always dreamed of owning his own property. So when Minister Yoder vacates his home and moves out of state, Silas is thrilled to be caretaker for the Yoder homestead. When a trespasser finds shelter in the Yoders' house, Silas allows her to stay temporarily… Check out the Amish Country Brides series! #ad
---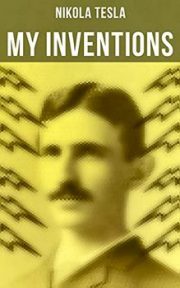 My Inventions
by Nikola Tesla
FREEBIE
Biography & Memoir
Rating: 4.5
My Inventions is an autobiographical account of Nikola Tesla, genius inventor, written at the age of 63. The content of the book was largely drawn from a series of articles that Nikola Tesla had written for Electrical Experimenter magazine.
Tesla tells about his life, how his inventions came to him, and even how his inventions helped save his life. He tells his encounters with famous people, his brushes with death, which happened more than once, and also about some future ideas… #ad
---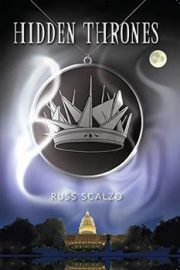 Hidden Thrones: An End-Time Thriller
by Russ Scalzo
BARGAIN
Christian Futuristic/Fantasy
Rating: 4.6
For our fight is not against flesh and blood, but against principalities, against powers, against the rulers of the darkness of this world, and against spiritual forces of evil in the heavenly places. Ephesians 6:12 As current as of this morning's newspaper, this series will challenge the reader's belief system, introduce him or her to the invisible world of spiritual warfare, and ensure that the reader will never look at the world in quite the same light ever again.
The spirit world is astir as the coming of the Lord draws near. The mystery swirling around the rise in supernatural activity has drawn much attention. A powerful secret society desperately seeks to harness this mystical power for their own gain… Check out Russ Scalzo's Hidden Thrones series! #ad
---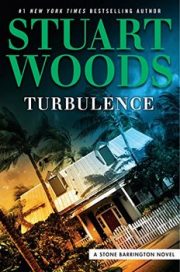 Turbulence
by Stuart Woods
BARGAIN
Action & Adventure
Rating: 4.5
Stone Barrington and several friends are vacationing in Florida when an extreme weather event puts a damper on their trip. Even worse, the hurricane-force winds blow a powerful, noxious politician straight onto Stone's doorstep.
Though they part ways before long, Stone soon learns that he hasn't seen the last of his new acquaintance. It turns out that this official has some shady associates who may have destructive plans afoot, and Stone needs an entrée to the inside to figure out their scheme… #ad
---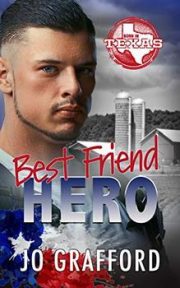 Best Friend Hero
by Jo Grafford
BARGAIN
Contemporary Romance
Rating: New Release
From best friends, to high school sweethearts, to barely talking… He knows he was a fool to let her go, and it's going to take a miracle to convince her to give him a second chance.
Brody Anderson and Star Corrigan made all the superlatives in their high school yearbook, right down to being voted the Most Romantic Couple. But life happened, tragedy struck, and they drifted apart. No, it's actually worse than that. He allowed his pride to push her away. Now that he's back on his feet after a near-crippling accident and his ranch is finally turning a profit, Brody can't get Star out of his mind… Check out Jo Grafford's Born In Texas series! #ad
---
The RICH Method
by Richard Gracia
BARGAIN
Personal Finance
Rating: 4.4
The definitive guide to getting money and success. Reduce your expenses, clear your debts, learn to save and invest, and reach your financial freedom.
Have you ever wondered what rich people did to get where they are? What would your life be like with around $5000 a month in passive income? Would you quit your job and go traveling? Can you imagine how happy you'd be if you could spend your time doing the things you love? In this book, we'll show you all the tricks and secrets rich people use to generate money and keep their bank balances growing. All the things we should be taught at school about how to manage our money, but that rich people, banks and the government don't want us to know! #ad
---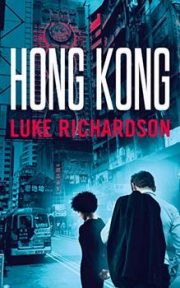 Hong Kong
by Luke Richardson
FREEBIE
Mystery/Thriller
Rating: 4.3
When Jamie's colleague and former lover goes missing, the police start to ask questions. After traces of blood are discovered in his car, the net closes in. Sure, a body's not been found, but there's plenty of evidence to land Jamie behind bars.
Back from Kathmandu and working together to find missing people, Leo and Allissa take the case. All they have to do is find a woman who's supposed to be dead to free a man charged with murder. But, when the investigation leads to the backstreets and building sites of Hong Kong, things get more difficult than either had imagined. #ad
---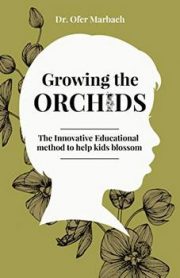 Growing the Orchids
by Dr. Ofer Marbach
NO LONGER FREE
Non-Fiction
Rating: 4.7
Some children are like orchids – sensitive, vulnerable and necessitating great investment, but their blossoming is the most beautiful and gratifying of all.
Quite a few children experience frustration and challenges within all of their frameworks – at school, in their homes and in their other surroundings. These children pose a much greater challenge than usual for adults, but this is only due to the fact that these adults have yet to find the right way to truly listen to the children's distress and help them emerge victorious from all of their challenges… #ad
---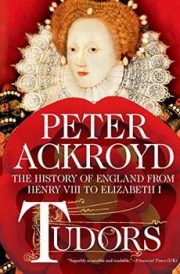 Tudors: The History of England from Henry VIII to Elizabeth I
by Peter Ackroyd
BARGAIN
History
Rating: 4.6
Rich in detail and atmosphere, Peter Ackroyd's Tudors is the story of Henry VIII's relentless pursuit of both the perfect wife and the perfect heir; of how the brief reign of the teenage king, Edward VI, gave way to the violent reimposition of Catholicism and the stench of bonfires under "Bloody Mary."
It tells, too, of the long reign of Elizabeth I, which, though marked by civil strife, plots against the queen and even an invasion force, finally brought stability. #ad
---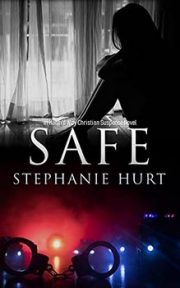 Safe
by Stephanie Hurt
BARGAIN
Mystery/Romantic Suspense
Rating: New Release
Hadley never thought she'd be living out one of the stories she wrote. Not until one trip to the park changed her whole life. She finds herself in the middle of a horror story. One that will change the way she looks at everything and everyone around her. If she lived through this, it would be a miracle. She had one chance at safety, but he was making her break out of her comfort zone.
Drew left everything to find solace on his Wyoming ranch. His world had been filled with espionage, murder, and keeping the country safe as a member of an elite Navy Seal team. But now, all he wanted was peace. That would change in an instant with one meeting with Hadley. Drew couldn't go back to that life, but now he has no choice if he was to keep her safe… #ad
---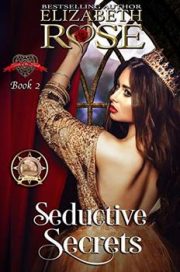 Seductive Secrets
by Elizabeth Rose
BARGAIN
Historical Romance
Rating: 4.2
Can she use her power of persuasion to catch a thief?
The Flirt: Lady Willow Douglas holds the power of persuasion and can charm any man to do her bidding. But when her skill doesn't work on Sir Conrad Lockwood, he becomes a thorn in her side. The autumn festival is about to start, and Willow is distracted from her duties of being in the queen's secret society called the Followers of the Secret Heart – a group of strong women. Instead, she decides she wants to find a husband from all the rich, single, eligible noblemen who are arriving at the castle. But to her dismay, she discovers that her father, Rook (Legendary Bastards of the Crown) has hired Sir Conrad as her guardian until his return. Check out Elizabeth Rose's Secrets of the Heart series! #ad
---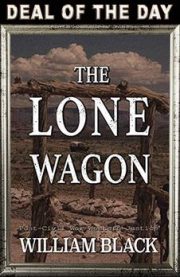 The Lone Wagon
by William Black
BARGAIN
Western Fiction
Rating: 4.1
It is 1873 and cowboy Tate Foster finds himself having to lead a wagon train of some two hundred western bound settlers over a dangerous canyon pass.
The rugged young cowboy also has to be mindful of a gang of villains, led by the ruthless and thoroughly evil Cobra Hawkins. No decent person is safe from Hawkins, and he is especially sinister towards women and children. The lone wagon will cross paths with the Hawkins gang, and Tate will have to put up a fight of his life if he is to protect the innocent. Tate's spirits are buoyed by a fellow wagon train beauty, Julia Wright, who is ready to risk everything to protect two young children. Check out William Black's Post-Civil War Western Justice series! #ad
---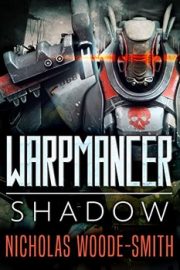 Shadow
by Nicholas Woode-Smith
FREEBIE
Science Fiction
Rating: 4.0
An alien invasion. A planet on its knees. Does one thief have what it takes to turn soldier and save the world?
Zona Nox, 3555. James Terrin and his gang of thieves love dominating the war-ravaged streets of his backwater planet. He and his fiercely loyal crew are virtually untouchable as they battle rival gangs, dodge the military police, and escape vicious raiders. But when violent extraterrestrials invade and kill his gang, all James has left is his burning desire for revenge… #ad
---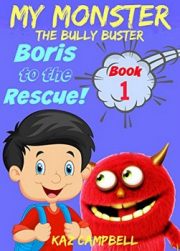 MY MONSTER – The Bully Buster!
by Kaz Campbell
FREEBIE
Children's Fiction
Rating: 4.3
Bobby has a special friend. His name is Boris and he is red and furry with two golden horns. Boris helps Bobby when he has bad dreams.
In Book 1, Boris goes to school with Bobby. He doesn't like the way Jack the Bully treats his friend Bobby. Jack doesn't know that Boris is setting him up for embarrassment. #ad
---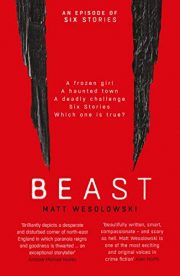 Beast
by Matt Wesolowski
BARGAIN
Horror
Rating: 4.4
Elusive online journalist Scott King examines the chilling case of a young vlogger found frozen to death in the legendary local 'vampire tower', in another explosive episode of Six Stories…
"Matt Wesolowski brilliantly depicts a desperate and disturbed corner of north-east England in which paranoia reigns and goodness is thwarted. It's a big ask to come up with a new vampire tale, but Wesolowski achieves it magnificently. He is an exceptional storyteller…" -Andrew Michael Hurley #ad
---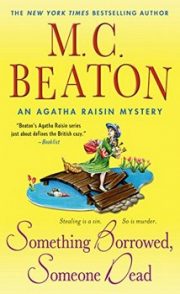 Something Borrowed, Someone Dead
by M. C. Beaton
BARGAIN
Cozy Mystery
Rating: 4.5
Gloria French was a jolly widow with dyed blonde hair, a raucous laugh and rosy cheeks. When she first moved from London to the charming Cotswolds hills, she was heartily welcomed. She seemed a do-gooder par excellence, raising funds for the church and caring for the elderly.
But she had a nasty habit of borrowing things and not giving them back, just small things, a teapot here, a set of silverware there. So it's quite the shock when she is found dead, murdered by a poisoned bottle of elderberry wine. Afraid the murder will be a blight on the small town, Parish councillor, Jerry Tarrant, hires private detective Agatha Raisin to track down the murderer. #ad
---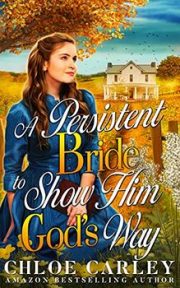 A Persistent Bride to Show Him God's Way
by Chloe Carley
BARGAIN
Christian Historical Romance
Rating: 4.7
She learned it was better to keep silent than to tell others what she feels until she met him. Now, how can she embrace her Godsent husband and her new voice?
Esther is a scarred young girl who suffered a tragic accident. After an ungodly event, she gets married to Paul, a secluded rancher close to the ranch she grew up in. Getting over the trauma of her affliction and looking after the ranch are the most challenging tasks she has ever faced. Paul is a mesmerizing man but very isolated and she cannot reach him. How can she trust in Lord's will and dedicate her soul to Paul's? #ad
---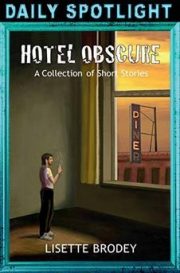 HOTEL OBSCURE
by Lisette Brodey
BARGAIN
Literary Fiction
Rating: 4.3
In a run-down neighborhood in an unnamed city, people live and die in "the Obscure." Whether anyone remembers the real name of the derelict establishment is a mystery. In this six-story building, most who occupy the rooms are long-term residents, though some stay for as little as an hour.
The patronage is an eclectic group: musicians, writers, addicts, hookers, lonely people, poor people, rich people, once-well-off people, and those who have reason to hide from their former lives or to escape the demands of a disapproving and punishing society. Hotel Obscure is a collection of seventeen short stories that all take place in or around the "the Obscure." While the stories stand alone, they are to be read in order. Some characters appear in multiple stories, and sometimes, a story will continue in an unexpected way. #ad