Please be aware that prices may change at any time. Always verify the price before downloading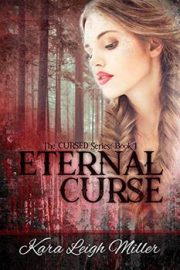 Eternal Curse
by Kara Leigh Miller
FREEBIE
Paranormal Romance
Rating: 4.4
After pulling the plug on her mother's life support, seventeen-year-old Chloe Madison moves to live with relatives she hardly knows. Her new hometown in the Adirondack Mountains is barely more than a pinpoint on the map, but it's shrouded in deadly secrets and strange family legends.
Chloe is determined to keep her head down, finish high school, and get the heck out of there. Until she meets the enigmatic Trent Halstead. Something intriguing hides beneath his quiet self-assurance and hero hair. Maybe there's something–or someone–worth sticking around for after all… Check out Kara Leigh Miller's The Cursed series! #ad
---
Ecclesiology: Understanding God's Church
by Gregory Brown
FREEBIE
Christian Non-Fiction
Rating: 5.0
Ecclesiology is the study of the church, which is God's people throughout the world. God has chosen the church to be his global representative (Matt 28:19) and to glorify him throughout eternity (Eph 3:21). The church is God's temple (1 Cor 3:16) and his family (Gal 6:10). It is Christ's body, including various members with different spiritual gifts (1 Cor 12:12-28). It is the salt and light of the world (Matt 5:13-14).
While on earth, Christ promised to build his church and that the gates of hades will not prevail against it (Matt 16:18). It is the most important institution in the world. Therefore, as the church goes, the world goes… Check out Gregory Brown's The Bible Teacher's Guide series! #ad
---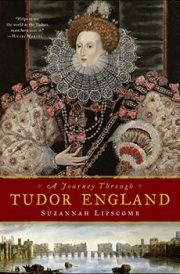 A Journey Through Tudor England
by Suzannah Lipscomb
BARGAIN
History
Rating: 4.6
This lively and engaging book will transport the armchair traveler with a taste for the colorful time of Henry VIII and Thomas Moore to palaces, castles, theaters, and abbeys to uncover the stories behind the politically dynamic Tudor era.
Author Suzannah Lipscomb visits more than fifty historic sites, from the luxurious palace at Hampton Court, where dangerous intrigue was rife, to lesser known estates such as Hever Castle, Anne Boleyn's childhood home, and Tutbury Castle, where Mary, Queen of Scots, was imprisoned. #ad
---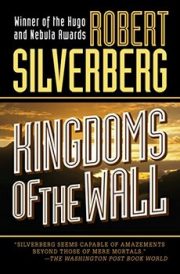 Kingdoms of the Wall
by Robert Silverberg
BARGAIN
Fantasy
Rating: 4.0
The village of Jespodar nestles in the foothills of a world-dominating mountain known to all as "The Wall." Poilar Crookleg has grown up in Jespodar training hard and hoping that he will be chosen for the annual Pilgrimage, a group journey to the top of the mountain from which no pilgrim has ever returned both alive and sane.
The pilgrims seek to replicate the legendary journey of a distant ancestor who scaled the mountain and, so the story goes, met with the gods. The Pilgrimage is a a life journey, an overwhelming challenge and a sacred honor and Poilar feels blessed when he is finally chosen to lead it. #ad
---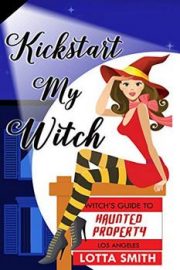 Kickstart My Witch
by Lotta Smith
BARGAIN
Paranormal Cozy Mystery
Rating: 4.1
The accidental witch, a job interview to die for–or rather, a test that could get you killed. In book one of an exciting new paranormal series, author Lotta Smith introduces accidental witch Fiorentina "Fio" Valentine.
The Napa Valley native is desperately seeking work after yet another job goes up in smoke. Her third employer in a row has gone out of business, and her only lead for gainful employment comes from the familiar voice of her late great grandma Jane, who tells Fio in a dream to seek a position at one of the country's largest real estate agencies, Quest Realty. After a disastrous interview with prospective boss Jack Adams, and a run-in with the apparition of a former Quest employee, Fio is ready to give up the ghost and accept long-term unemployment, but Jack has other ideas… Check out Lotta Smith's Witch's Guide to Haunted Properties: Los Angeles: Mystery series! #ad
---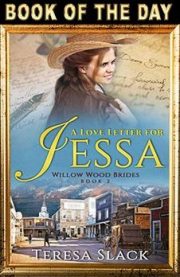 A Love Letter for Jessa
by Teresa Slack
BARGAIN
Historical Western Romance
Rating: 4.8
She loves a man she can never have. He's in love with the wrong woman. In a relationship built on lies, can the truth set Jessa free before she loses Rodney forever?
When Jessa Endicott began writing to her sick friend Ada's pen pal, she never dreamed she'd fall in love with the man on the other end of the letters. Rodney Hammersmith has fallen in love with the writer of the letters. The only problem is, the woman he thinks he loves is someone else. When Rodney's job brings him to Willow Wood, he can't wait to meet his pen pal face to face. Jessa is equally anxious to meet Rodney, but he doesn't know she exists. He's here for Ada, the woman he thinks he's been writing to… Check out Teresa Slack's Willow Wood Brides series! #ad
---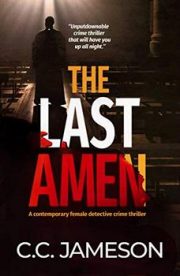 The Last Amen
by C.C. Jameson
FREEBIE
Crime Thriller
Rating: 4.3
When a young woman is found dead on her bed, dressed in an old-fashioned nightgown with her hands clasped in a prayer position, Detective Kate Murphy is called to investigate her murder.
Before Kate and her colleagues can find the killer, another woman is found dead in the same position. Other than being Catholic, having blonde hair, and living in Boston, the women have very little in common. But one thing is clear: the serial killer has some twisted religious beliefs. What is his motive? Who is he? And, most importantly, can Kate stop the murderer before he strikes again? #ad
---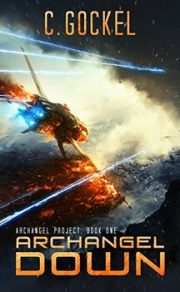 Archangel Down: Archangel Project
by C. Gockel
FREEBIE
Science Fiction
Rating: 4.1
In the year 2432, humans think they are alone in the universe. They're wrong.
Commander Noa Sato plans a peaceful leave on her home planet Luddeccea … but winds up interrogated and imprisoned for her involvement in the Archangel Project. A project she knows nothing about. Professor James Sinclair wakes in the snow, not remembering the past twenty four hours, or knowing why he is being pursued. The only thing he knows is that he has to find Commander Sato, a woman he's never met. A military officer from the colonies and a civilian from Old Earth, they couldn't have less in common. But they have to work together to save the lives of millions–and their own. Every step of the way they are haunted by the final words of a secret transmission: The archangel is down. Check out C. Gockel's Archangel Project series! #ad
---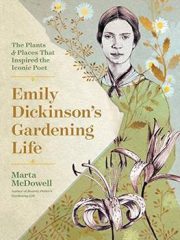 Emily Dickinson's Gardening Life
by Marta McDowell
BARGAIN
Crafts & Hobbies
Rating: 4.9
Emily Dickinson was a keen observer of the natural world, but less well known is the fact that she was also an avid gardener–sending fresh bouquets to friends, including pressed flowers in her letters, and studying botany at Amherst Academy and Mount Holyoke. At her family home, she tended both a small glass conservatory and a flower garden.
In Emily Dickinson's Gardening Life, award-winning author Marta McDowell explores Dickinson's deep passion for plants and how it inspired and informed her writing. #ad
---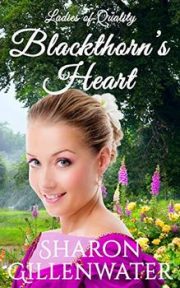 Blackthorn's Heart
by Sharon Gillenwater
BARGAIN
Clean Regency Romance
Rating: 4.5
The Earl of Blackthorn… Wounded by his wife's infidelity, the handsome and wealthy widower has hardened his heart against any thought of love. He has no need of that fictitious emotion when he can have any woman he wants. Unless the woman he wants is his children's new governess.
Sloane Donovan… Hired by his sister during his absence, the young widow is unlike any governess he has ever met. Lovely, charming, and highly principled, she meets his gaze directly, speaks her mind, and has accomplished wonders with his children. Can this lady of quality–in every sense of the word–do the same for him? Check out Sharon Gillenwater's The Ladies of Quality Collection! #ad
---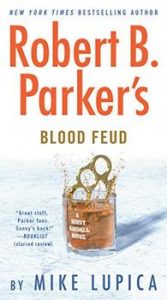 Robert B. Parker's Blood Feud
by Mike Lupica
BARGAIN
Mystery/Thriller
Rating: 4.3
Sunny Randall is "on" again with Richie, the ex-husband she never stopped loving and never seemed to be able to let go, despite her discomfort with his Mafia connections. When Richie is shot and nearly killed, Sunny is dragged into the thick of his family's business as she searches for answers and tries to stave off a mob war.
But as the bullets start flying in Boston's mean streets, Sunny finds herself targeted by the deranged mastermind of the plot against the Burke family, whose motive may be far more personal than she could have anticipated… #ad
---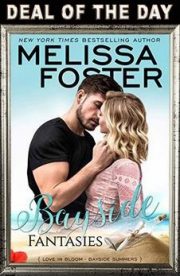 Bayside Fantasies
by Melissa Foster
BARGAIN
Contemporary Romance
Rating: 4.8
Tegan Fine has never had a plan–life, business, or otherwise. But she's always had goals–to laugh daily and to pay it forward as often as she is able, just like her favorite uncle always did.
After inheriting her great-uncle's amphitheater, Tegan makes a risky move to a charming small town on Cape Cod to carry on her uncle's legacy and hopefully expand the business with her new friend, Harper. Unfortunately, those goals aren't doing much to help her plan a business strategy for her new endeavor. With Harper counting on her and her uncle's legacy at stake, she swears off all distractions, determined to succeed. If only she could stop bumping into a certain arrogant, witty, and excruciatingly hot businessman who tweaks her nerves and invades her every thought. Including her late-night fantasies… Check out Melissa Foster's Bayside Summers series! #ad
---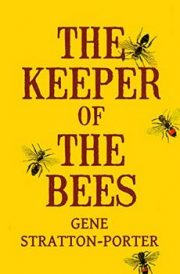 The Keeper of the Bees
by Gene Stratton-Porter
FREEBIE
Literary Classics
Rating: 4.7
A wounded veteran discovers the healing power of nature in this classic American novel by the author of A Girl of the Limberlost.
Wounded in World War I, Jamie McFarlane is looking for a peaceful place to spend his final days. After escaping the grim confines of a California military hospital, he finds himself at the seaside home of the Bee Master. There, with the help of an impish eleven-year-old called Little Scout, Jamie tends to the hives and flowers while the Bee Master is away. #ad
---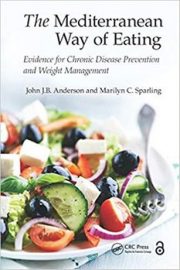 The Mediterranean Way of Eating
by John J.B. Anderson & Marilyn C. Sparling
FREEBIE
Cookbook
Rating: 4.4
This book presents evidence-based research that validates the traditional Mediterranean way of eating with respect to health. It offers information about an enjoyable, healthy way of eating that has stood the test of time, along with practical suggestions for incorporating the Mediterranean diet into daily life.
The book addresses nutrients found in Mediterranean foods, how they function in the body, and why they are essential for optimal health. It highlights the Mediterranean diet's effectiveness in weight management and prevention and treatment of various chronic diseases. #ad
---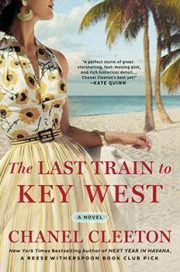 The Last Train to Key West
by Chanel Cleeton
BARGAIN
Historical Fiction
Rating: 4.6
In 1935 three women are forever changed when one of the most powerful hurricanes in history barrels toward the Florida Keys.
"A beautiful and utterly transporting novel." -Publisher's Weekly
For the tourists traveling on Henry Flagler's legendary Overseas Railroad, Labor Day weekend is an opportunity to forget the economic depression gripping the nation. But one person's paradise can be another's prison, and Key West-native Helen Berner yearns to escape. #ad
---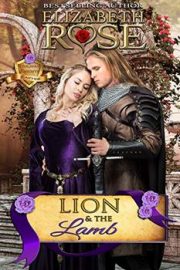 Lion and the Lamb: Easter
by Elizabeth Rose
BARGAIN
Historical Romance
Rating: 4.8
Will the lion lie down with the lamb?
Widow, Rachael Bainard is furious to learn that her uncle has betroth her to their enemy, the Lion of the South. Her young son needs a father, but one bad marriage was enough and Rachael is in no hurry to wed again. If she can stall long enough, Lent will begin. By the laws of the church, no marriages are allowed between the start of Lent and Easter. This will give her the time she needs to figure out how to break the betrothal. However, things don't always go as planned, and it seems her luck has run out… Check out Elizabeth Rose's Holiday Knights Series! #ad
---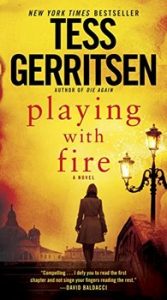 Playing with Fire
by Tess Gerritsen
BARGAIN
Mystery/Thriller
Rating: 4.5
A gripping standalone thriller by the New York Times bestselling author of the Rizzoli & Isles series
In a shadowy antiques shop in Rome, violinist Julia Ansdell happens upon a curious piece of music—the Incendio waltz–and is immediately entranced by its unusual composition. Full of passion, torment, and chilling beauty, and seemingly unknown to the world, the waltz, its mournful minor key, its feverish arpeggios, appear to dance with a strange life of their own. Julia is determined to master the complex work and make its melody heard. #ad
---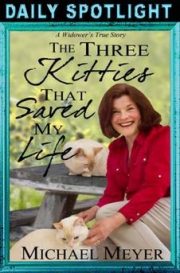 The Three Kitties That Saved My Life
by Michael Meyer
BARGAIN
True Romance Memoir
Rating: 4.3
A Widower's True Story – "This is like drinking tea and honey on a cold day." When tragedy struck, I thought for sure that my own life was at an end. I was wrong. This is the true story of how two stray rescue cats and a woman named Kitty, whom I finally met after a wild ride of internet dating, brought love, romance, and laughter back into my life.
If you love reading feel-good memoirs, then don't miss THE THREE KITTIES THAT SAVED MY LIFE, where "Mike Meyer pens a tender tale of love, loss, and renewal. The depth of emotion is palpable…The Three Kitties will tug at readers' heartstrings, as they ride through the emotional highs and lows of Mike Meyer's remarkable story." -InD'tale Magazine #ad