Please be aware that prices may change at any time. Always verify the price before downloading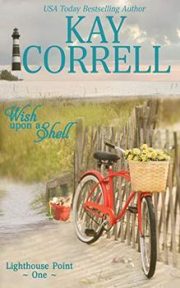 Wish Upon a Shell
by Kay Correll
FREEBIE
Inspirational Romance
Rating: 4.4
For the first time in her life, struggling bakery owner Julie Farmington has something that is all hers. She's not interested in any entanglements or anything that takes her mind off her goal–including the handsome stranger who is only in town for a month.
Forced to take time off work, Reed Newman makes a spur-of-the-moment decision and books a trip to Belle Island, Florida. A surprising choice that goes against everything in the rigid, well-planned life he fills with constant activity to keep from dealing with his pain and guilt. #ad
---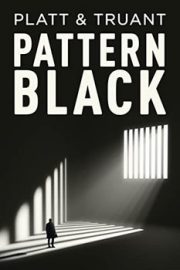 Pattern Black
by Sean Platt & Johnny B. Truant
FREEBIE
Science Fiction Thriller
Rating: 4.6
A city-sized prison with little oversight and a snitch economy is the worst place for an ex-cop. Especially one who is losing his mind.
Once a respected police officer, Mason Shaw's father threw away his career by going rogue and landing himself in Revival's privately-run prison, HRO22. Now Mason is following in his father's footsteps – he's an inmate with no hope of parole and only two ways out: Chamber Therapy or a body bag. Chamber Therapy promises the miracle of criminal rehabilitation, curing prisoners of their criminal tendencies. But the flip-side of Chamber Therapy's success is its ultimate failure: Pattern Black – the total disintegration of identity that drives the prisoner insane… #ad
---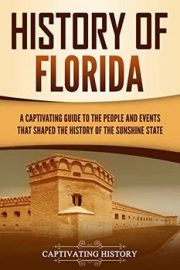 History of Florida
by Captivating History
BARGAIN
History
Rating: 4.5
If you want to discover the enchanting history of Florida, continue reading!
Sunshine, beaches, sports teams, amusement parks, and more contribute to Florida being ranked as the second most visited state in the United States of America. People flock to Florida to enjoy its weather, culture, people, and its rich history. Florida's history spans thousands of years, lasting from prehistoric times up to today. The Ice Age, European exploration, wars, the Cuban Revolution, and the Space Race have all woven together to create today's Florida. With this unique blend of cultures, Florida is able to distinguish itself from the other fifty states… #ad
---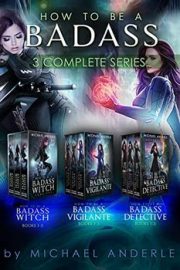 How to Be A Badass – 3 Complete Series
by Michael Anderle
BARGAIN
Urban Fantasy
Rating: New Release
Fed up with playing the normal game, recent university graduate, ex-cum laude, ex-soccer star, ex-popular and mostly broke Kera MacDonagh changes her life when she decides to research how to be a witch… And believes it.
Kera didn't want to go back east and deal with her overbearing Mom. So, when university was done, she stayed behind in Los Angeles. Little did she realize how controlling moms can be from the other side of the country. Feeling a little desperate to make her own way, she buys a few books on business. And one on a lark 'How to be a Badass Witch.' That's when the trouble started. Join Kera as she grows into her powers and faces challenges as she learns how to become a badass witch, then vigilante and finally detective. And maybe find love along the way. Get these three complete series – 9 books total – in one boxed set! #ad
---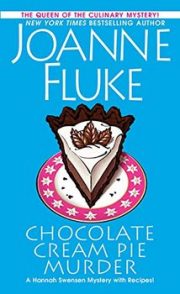 Chocolate Cream Pie Murder
by Joanne Fluke
BARGAIN
Cozy Mystery
Rating: 4.5
When The Cookie Jar becomes the setting of a star-studded TV special about movies filmed in Minnesota, Hannah hopes to shine the spotlight on her bakery–not the unsavory scandal swirling around her personal life. But that's practically impossible with a disturbing visit from the shifty character she once believed was her one and only love, a group of bodyguards following her every move, and a murder victim in her bedroom.
Now, swapping the crime scene in her condo for her mother Delores's penthouse, Hannah and an old flame team up to solve a case that's messier than an upended chocolate cream pie. As suspects emerge and secrets hit close to home, Hannah must serve a hefty helping of justice to an unnamed killer prowling around Lake Eden…before someone takes a slice out of her! #ad
---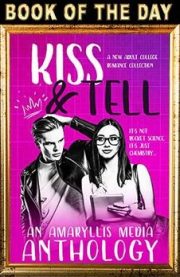 Kiss & Tell: an Amaryllis Media Anthology
by Multiple Authors
BARGAIN
New Adult Romance
Rating: New Release
What could go wrong when the good girl gets stuck with the bad boy? After all, it's just chemistry… This limited edition collection takes readers on a whirlwind through new adult college romances where the good girl is stuck with the bad boy and she's not happy about it, until their chemistry together makes her question everything she thought she knew about him.
This collection will include the following stories: Kings of Study Hall – Mandy Melanson, USA Today Bestselling Author & Colleen Key, Journey to Cheshire Bay – H.M. Shander, USA Today Bestselling Author, The Science Club – C.A. King, USA Today Bestselling Author, Study Games – Sofia Aves, Guarded – Lizzi Stone, What I Love about You – Kari Shuey, Making the Grade: a Woodbridge Park story – Kira Cunningham, Heartbreaker – Amy Stephens, Playing for Her – Sienna Grant, A Play called Pretend – Ainsley Jaymes, Truth or Dare – Corinne M Knight, Imperfect Chemistry – Lynn Stevens…and many more! #ad
---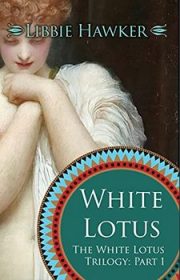 White Lotus
by Libbie Hawker
FREEBIE
Historical Fiction
Rating: 4.2
In the fifth century BCE, Egypt is the greatest civilization known to mankind. But with a foolish king on its throne, the Nile Valley is ripe for conquering. Amid this climate of danger and strife, in the alleys and brothels of Memphis, an extraordinary young woman comes of age.
To spare her siblings from starvation, Doricha is sold into prostitution. But she has gifts beyond mere beauty. Through wit and determination, she works her way into the realm of the hetaerae–courtesans of exceptional refinement… #ad
---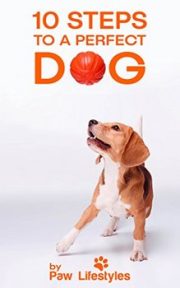 Dog Training: 10 Steps To A Perfect Dog
by Paw Lifestyles
FREEBIE
Crafts & Hobbies
Rating: 4.1
Own a dog or new puppy and looking for a quick and easy to read dog training guide? Learn 10 easy steps to training the perfect dog now!
Training your dog doesn't have to be a pain. Inside we guide you through some of the best training tips and exercises to make your pup that much more amazing! These training tips and instruction were written by an actual professional dog trainer so get started training your dog today. #ad
---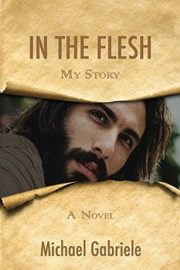 In The Flesh – My Story
by Michael Gabriele
BARGAIN
Biblical Fiction
Rating: 4.7
Experience Jesus' life through HIS eyes in this one-of-a-kind, first-person novel that holds true to the gospels, all from our Hero's own perspective.
Relive the greatest story ever told through the eyes of the one who cured the incurable and walked on water…who challenged both religious and political establishments…who suffered all the brutality of a Roman crucifixion…and who victoriously abandoned his tomb. Let Jesus lead you through a riveting adventure that deeply explores his personal thoughts, joys, fears, frustrations, even his most profound prayers as he walked this earth in the flesh – fully divine and fully human, on a mission to save mankind. #ad
---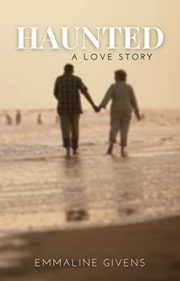 Haunted A Love Story
by Emmaline Givens
BARGAIN
Women's Fiction
Rating: 4.7
A not so typical love story. A story that will make you laugh, cry, and laugh again. A story of family, loss, laughter and moving forward. My hope is that each reader takes away something from the story that they didn't expect to find.
Kate and Matthew Chapman have spent their entire life together, and just celebrated their thirty-seventh wedding anniversary. High school sweethearts who raised a family and grew a business together… it was finally their time to find time to relax and reconnect. Although their four children have left the nest, between running their hardware store and Matthew's volunteer work at the local fire house, their days had been full. But when tragedy strikes, Kate finds herself suddenly with too much time on her hands and too many opinions about what she should do next. #ad
---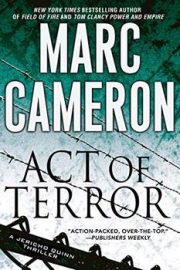 Act of Terror
by Marc Cameron
BARGAIN
Mystery/Thriller
Rating: 4.5
No one knows who may be the next threat in this "action-packed" thriller by the New York Times-bestselling author of National Security (Publishers Weekly).
From coast to coast, our nation is witnessing a new wave of terror. Suicide bombers incite blind panic and paralyzing fear. A flight attendant tries to crash an airliner. A police officer opens fire on fans in a stadium. And at CIA headquarters, a Deputy Director goes on a murderous rampage. The perpetrators appear to be American–but they are covert agents in a vast network of terror, selected and trained for one purpose only: the complete annihilation of America. #ad
---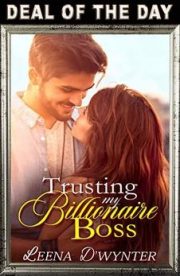 Trusting My Billionaire Boss
by Leena D'Wynter
BARGAIN
Contemporary Romance
Rating: 4.7
He needs to catch a thief. She needs a second chance. Neither expected sparks to fly.
Ex-con Lacy is determined to turn over a new leaf, but then three million is found embezzled at her workplace and her criminal past makes her the prime suspect. Her only chance is to convince David, the handsome billionaire CEO, that she is innocent. But she wasn't expecting sparks to fly.
David doesn't want to hear Lacy's excuses. She's a liar; the end. However, he'd hate to accidentally send an innocent person to jail. Especially one he can't stop thinking about. Check out Leena D'Wynter's Smitten Billionaires series! #ad
---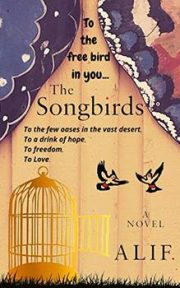 The Songbirds
by Alif.
FREEBIE
Literary Fiction
Rating: 4.0
Kasim is an impressionable and ambitious young man, who wants to go very far in life. In doing so, he lets go of the hand of Sumera, the one woman who truly ever loved him. But, when he reaches the top, he realises that it's all just a mirage; a golden cage.
While he finds himself locked in a cage of his own making, Sumera finds herself locked in a cage made by others. Her crime is not that she is a fiery blogger. Rather, in the eyes of her enemies, her crime is that she is a woman; that too, one who cannot keep quiet. The only way Kasim can set himself free is if he helps Sumera to her freedom. #ad
---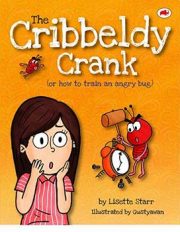 The Cribbeldy Crank
by Lisette Starr
FREEBIE
Children's Fiction
Rating: 4.3
Everyone has a Cribbedly Crank, and when he bites, you get ANGRY! When a little girl gets bitten by her Cribbeldy Crank she flies into a rage. She is so upset she doesn't know what to do. Surely there must be a way she can calm her Cribbeldy Crank, and manage the difficult emotion of anger… Fortunately her mother knows a powerful secret that will set things right again.
A book they'll want to read again and again, and you'll enjoy reading with them! Combining wonderfully vibrant illustrations with the power of rhythm and rhyme,"The Cribbeldy Crank" is a perfect bedtime story and a must read for kids starting their reading journey. #ad
---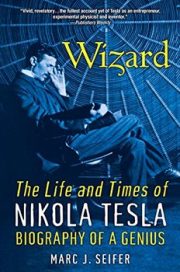 Wizard: The Life and Times of Nikola Tesla
by Marc J. Seifer
BARGAIN
Biography & Memoir
Rating: 4.5
Nikola Tesla (1856-1943), credited as the inspiration for radio, robots, and even radar, has been called the patron saint of modern electricity.
Based on original material and previously unavailable documents, this acclaimed book is the definitive biography of the man considered by many to be the founding father of modern electrical technology. Among Tesla's creations were the channeling of alternating current, fluorescent and neon lighting, wireless telegraphy, and the giant turbines that harnessed the power of Niagara Falls. #ad
---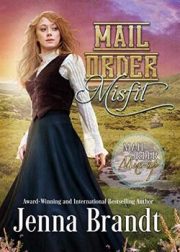 Mail Order Misfit
by Jenna Brandt
BARGAIN
Historical Romance
Rating: 4.6
After tragedy destroys Cara McGregor's family, her only choice is to become a mail-order bride to a widower in the Dakota territory. When she arrives, she's thrust into taking care of three resistant children and a distant man.
James Cassidy doesn't want a new wife, but he needs a mother for his children and helpmate around his farm. Since the jobs go hand-in-hand, he reluctantly takes out a mail-order advertisement to acquire what his family needs. What neither of them expect is the attraction or the affection that develops between them. Their budding romance is interrupted, however, when Cara is arrested for a crime she didn't commit. Will James find a way to save Cara? Will they decide their marriage is worth fighting for? And will this family find a way to have a happy life together? Check out Jenna Brandt's Mail Order Mix-up series! #ad
---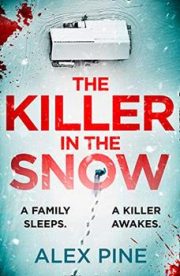 The Killer in the Snow
by Alex Pine
BARGAIN
Mystery/Thriller
Rating: 4.3
A year has passed since DI James Walker cracked his biggest case yet, and he's hoping for peace and quiet this festive season. But across the fells, a local farmer returns home on Christmas Eve to find footsteps in the fresh snow that lead down to his unused basement – and no footsteps leading away. Days later, his body is found, alongside those of his wife and daughter.
Without a neighbour for miles, there are no witnesses and little evidence. And the crime scene has strange echoes of another terrible murder committed at the farmhouse, twenty years earlier… #ad
---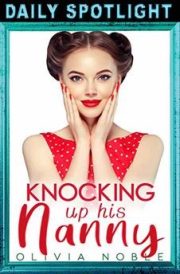 Knocking up his Nanny
by Olivia Noble
BARGAIN
Romance
Rating: 5.0
Everyone calls me a nun because I don't date much. But now, I'm changing everything… I'm sick of being a dirt-broke, starving artist. When my mom's hospital bills start piling up, I take every odd job I can find in Silver Mountain. Eventually that leads to a nanny position at the biggest mansion in town. The kids are cute as stuffed animals. Only one problem: their dad might be the mysterious, sexy stranger I've been making out with in a hospital broom closet. Oops.
Sexy Stranger – Hiring June was a bad idea. She's as sweet as apple pie, always smiling in her polka dots. She makes my heart warm, and makes my little demon children behave like perfect angels. I have never seen them so happy. I know I should be professional, but I can't keep my hands off her. She has no idea that my secret plan is to make her more than just their nanny… Check out Olivia Noble's Silver Mountain series! #ad