Please be aware that prices may change at any time. Always verify the price before downloading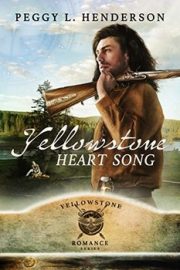 Yellowstone Heart Song
by Peggy L Henderson
FREEBIE
Time Travel Romance
Rating: 4.6
Nurse and avid backpacker Aimee Donovan is offered the opportunity of a lifetime. She encounters a patient who tells her he is a time traveler and can send her two hundred years into the past to spend three months in the rugged Yellowstone wilderness at the dawn of the mountain man era. The only requirement: she cannot tell anyone that she's from the future.
How did a white woman suddenly appear in the remote Rocky Mountain wilderness? Trapper Daniel Osborne's first instinct is to protect this mysterious and unconventional woman from the harsh realities of his mountains… #ad
---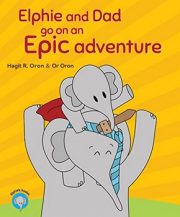 Elphie and Dad go on an Epic adventure
by Hagit R. Oron
FREEBIE
Children's Fiction
Rating: 4.5
For Elphie, everything is an adventure. But dad is cautious. Is dad going to join Elphie on his quest or is the trip to the shop going to be dull and boring? Join Elphie and dad to find out!
"Elphie and dad go on an epic adventure" is a fun book that addresses kids and parents alike. It shows how you can transform everyday chores into exciting adventures. #ad
---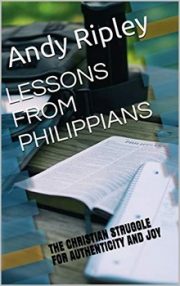 LESSONS FROM PHILIPPIANS
by Andy Ripley
BARGAIN
Christian Non-Fiction
Rating: New Release/Pre-Order
Paul's letter to the Philippians is rich with wisdom and direction for our time. We learn so much in its few pages about the purpose of Christian suffering. We see God's hand pulling all the levers and strings behind the scenes, sovereignly directing all that befalls His people. And we see the glorious results as the gospel is more widely preached.
Paul writes the epistle from prison in Rome, while he waits to see if he will be executed or set free. We see in the letter many of the real-life difficulties that believers face in the battles for humility, righteousness and obedience… #ad
---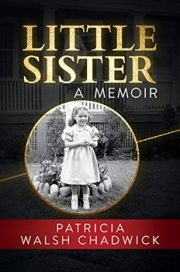 Little Sister
by Patricia Walsh Chadwick
BARGAIN
Biography & Memoir
Rating: 4.5
Imagine an eighteen-year-old American girl who has never read a newspaper, watched television, or made a phone call. An eighteen-year-old-girl who has never danced–and this in the 1960s.
It is in Cambridge, Massachusetts where Leonard Feeney, a controversial (soon to be excommunicated) Catholic priest, has founded a religious community called the Slaves of the Immaculate Heart of Mary. The Center's members–many of them educated at Harvard and Radcliffe–surrender all earthly possessions and aspects of their life, including their children, to him. Patricia Chadwick was one of those children, and Little Sister is her account of growing up in the Feeney sect… #ad
---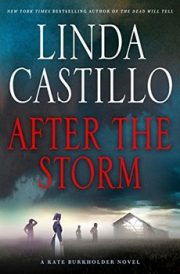 After the Storm
by Linda Castillo
BARGAIN
Mystery/Thriller
Rating: 4.7
When a tornado tears through Painters Mill and unearths human remains, Chief of Police Kate Burkholder finds herself tasked with the responsibility of identifying the bones–and notifying the family. Evidence quickly emerges that the death was no accident and Kate finds herself plunged into a thirty year old case that takes her deep into the Amish community to which she once belonged.
Meanwhile, turmoil of an emotional and personal nature strikes at the very heart of Kate's budding relationship with state agent John Tomasetti. A reality that strains their fragile new love to the breaking point and threatens the refuge they've built for themselves–and their future… #ad
---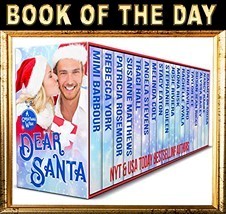 Dear Santa: A Christmas Wish
by Multiple Authors
BARGAIN
Contemporary Romance
Rating: 4.6
The Authors' Billboard's 2020 fabulous Christmas Box Collection, DEAR SANTA, is filled with 18 brand new stories about characters who have special wishes to ask the big guy during this season.
Most of us have had experiences when something we've desperately wanted is so close that Santa seems the perfect person to ask for the miracle. When one believes, it's amazing the conflicts that are overcome and the surprises that can follow. You'll be amazed by each of these fantastic holiday books full of Christmas cheer and thrilling romance we've written for your entertainment. CLICK above to read more! #ad
---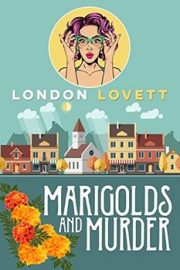 Marigolds and Murder
by London Lovett
FREEBIE
Cozy Mystery
Rating: 4.3
Lacey 'Pink' Pinkerton has left behind a six figure job and her reputation as the million dollar nose–a nickname her super sense of smell earned her within the perfume industry. With her pet crow Kingston and a tabby cat named Nevermore, she is settling right into her new life in the small coastal town of Port Danby.
With a flower shop opening soon and a full cast of quirky neighbors and friends, her new digs are exactly what she's been looking for. Away from the hectic hustle and bustle of the city Lacey has found peace and happiness. However, her heightened sense of smell proves to be of use once again when a Port Danby neighbor turns up dead… #ad
---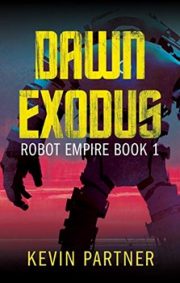 Robot Empire: Dawn Exodus
by Kevin Partner
FREEBIE
Science Fiction
Rating: 4.1
When she's kidnapped by the Blessed Engineers, Arla discovers that she's been living a lie. She wasn't a farmer's daughter, but merely cargo transported in the carved out heart of an asteroid: the Arkship Dawn on a thousand year voyage to a new home. And someone got there first.
One act of rebellion leads to the fate of her people resting on her young shoulders. And, perhaps the future of humanity itself. Because Dawn harbors a secret. It is the key. Destiny awaits. #ad
---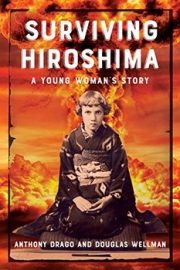 Surviving Hiroshima
by Anthony Drago & Douglas Wellman
BARGAIN
History
Rating: 4.6
On August 6, 1945, 22-year-old Kaleria Pachikoff was doing pre-breakfast chores when a blinding flash lit the sky over Hiroshima, Japan. A moment later, everything went black as the house collapsed on her and her family. Their world, and everyone else's, changed as the first atomic bomb was detonated over a city.
Heavily based on quotes from Kaleria's memoirs written immediately after World War II, and transcripts of United States Army Air Force interviews with her, her story is an emotional, and sometime chilling, story of courage and survival in the face of one of history's greatest catastrophes. #ad
---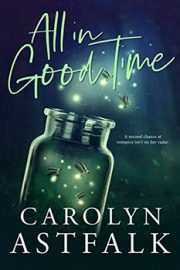 All in Good Time
by Carolyn Astfalk
BARGAIN
Christian Fiction/Romance
Rating: 4.6
With three rambunctious, young children, Melanie Lombardi can't see beyond the day-to-day struggle to maintain her home and her sanity since her husband's sudden death. A second chance at romance isn't on her radar.
Brian Perella is done with dating, resigned to being the fun uncle and never the dad. Until he meets Melanie and her brood of lively kids on the sidelines of a Little League game. But when Brian uncovers a co-worker's secret, it re-ignites a temptation that Melanie can't know about. It's his secret to keep until an unexpected diagnosis brings everything to the surface, jeopardizing his future with Melanie and her children, who, when threatened by an unknown stalker, may need him now more than ever. #ad
---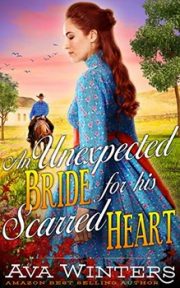 An Unexpected Bride for his Scarred Heart
by Ava Winters
BARGAIN
Western Romance
Rating: 4.7
She was supposed to marry someone else but he's here now, ready to fulfill his duty. How can the two deeply find each other and fall in love when danger is so close?
Nora is an affectionate young woman struggling with life after her father's death. To save her life, she answers a mail-order bride ad and she travels West. When she learns that her husband-to-be has tragically died, she's left with no other choice than to marry his brother, Joe. Nora struggles a lot to connect with him and his young niece. However, through their hearts, she finds family love once again. How can she show him that love is the key to making sense of all their woes? #ad
---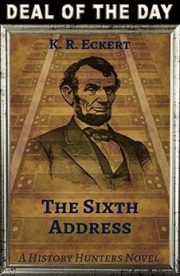 The Sixth Address
by K. R. Eckert
BARGAIN
Mystery
Rating: 4.5
Paul Davenport, hero of The Templar Succession and The Gettysburg Cypher finds himself once again embroiled in a historical mystery, this time involving lost railways, Confederate Gold and those most immortal words of Abraham Lincoln.
When a mysterious man hires Davenport to attend an auction and purchase a lost copy of the Gettysburg Address, he jumps at the chance to escape his dull routine as a teacher. The job seems simple and straightforward. But he's not the only one bidding for the Address. When two of his rival bidders chase him along the California coastline, he realizes that not all is as it seems. The chase becomes a race, from California to the bayous of Louisiana, where Davenport discovers that his purchase contains not only the words of Abraham Lincoln, but a treasure map… #ad
---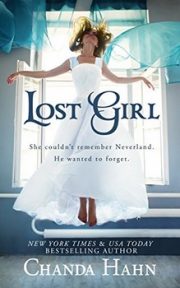 Lost Girl
by Chanda Hahn
FREEBIE
Young Adult
Rating: 4.6
Wendy doesn't remember anything about Neverland–or the experiments done on her there as a child. Seven years later, all she wants is a normal life, but shape-shifting shadows plague her dreams and turn her life into a waking nightmare.
When the shadows attack at a football game and a boy disappears right in front of her, she realizes these wraith-like shadows are real. They're not just haunting–they're hunting… #ad
---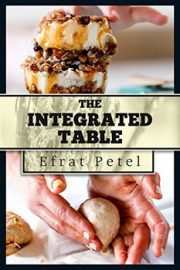 The Integrated Table
by Efrat Petel, Ofrit Barnea, Shirly Ben David
FREEBIE
Cookbook
Rating: 4.1
Three nutrition health coaches share great, easy recipes and lifestyle tips
This short cookbook was written by three integrative nutrition health coaches, combining our different diet approaches and passion for cooking. Here you will find nutritious recipes for three meals a day plus treats for when you feel like something cold or sweet. Since the integrative diet includes many elements that nourish us, but are not necessarily related to what lies on our plate, we have also included tips for a healthy and happy lifestyle. #ad
---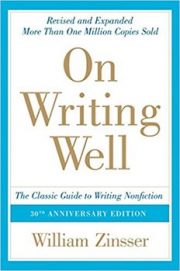 On Writing Well
by William Zinsser
BARGAIN
Crafts & Hobbies
Rating: 4.7
On Writing Well has been praised for its sound advice, its clarity and the warmth of its style. It is a book for everybody who wants to learn how to write or who needs to do some writing to get through the day, as almost everybody does in the age of e-mail and the Internet.
Whether you want to write about people or places, science and technology, business, sports, the arts or about yourself in the increasingly popular memoir genre, On Writing Well offers you fundamental principles as well as the insights of a distinguished writer and teacher… #ad
---
The Frozen Hours
by Jeff Shaara
BARGAIN
Action & Adventure
Rating: 4.7
The master of military historical fiction turns his discerning eye to the Korean War in this riveting novel, which tells the dramatic story of the Americans and the Chinese who squared off in one of the deadliest campaigns in the annals of combat: the Battle of Chosin Reservoir, also known as Frozen Chosin.
Written with the propulsive force Jeff Shaara brings to all his novels of combat and courage, The Frozen Hours transports us to the critical moment in the history of America's "Forgotten War," when the fate of the Korean peninsula lay in the hands of a brave band of brothers battling both the elements and a determined, implacable foe. #ad
---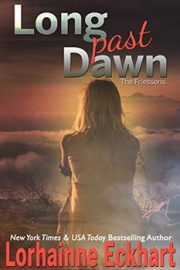 Long Past Dawn
by Lorhainne Eckhart
BARGAIN
Romance
Rating: 4.7
Two years ago, Sara Friessen's life was changed forever when a young man from the wrong side of the tracks saved her from a brutal assault. To her, he is brilliant, her savior, the man she plans to marry and spend her life with, the only man she has ever given a piece of her heart.
But to Devon Reed, Sara is the girl he shouldn't love. No matter how much he tries, Devon, now a young law student, believes he isn't the kind of guy who should be with the daughter of Andy Friessen. As he sets out to find justice for a mother who abandoned him when he was a child, struggling to undo a wrong and set the record straight, his life begins to unravel, and he finds more questions than answers… Check out Lorhainne Eckhart's The Friessens series! #ad
---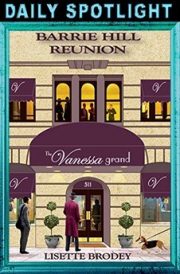 BARRIE HILL REUNION
by Lisette Brodey
BARGAIN
Literary Fiction
Rating: 4.6
Eight people. One weekend. Eight lives forever changed. In the mid-1960s, at an elite college in the quaint town of Barrie Hill, Connecticut, a group of literary-minded students met regularly off-campus at the Vanessa Grand Hotel. Often late into the night, they would discuss the day's news, analyze literature, philosophize, trade barbs, and socialize.
Twenty years after graduation, in 1986, the group's founder, Clare Dreyser, organizes a weekend reunion. Seven former Barrie Hillers and one guest get together, eager to re-create an extraordinary time in their lives and reunite with old friends. From the outset, and baffling the group, Leah Brent displays a brash, condescending attitude for nearly everyone and everything… #ad