Please be aware that prices may change at any time. Always verify the price before downloading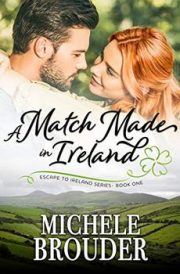 A Match Made in Ireland
by Michele Brouder
FREEBIE
Inspirational Romance
Rating: 4.6
Have you ever wanted to press the escape button on your life?
Ruth Davenport writes about romance and happily ever after. But not from experience. After a heartbreaking rejection, she decides a change of scenery is needed. On a whim, she thinks Ireland is the place to go to write her next book. But when she arrives, everything that can go wrong, does. In the middle of the night, she lands on the doorstep of an Irish pub in the middle of nowhere belonging to an enigmatic Irishman… Check out Michele Brouder's Escape to Ireland series! #ad
---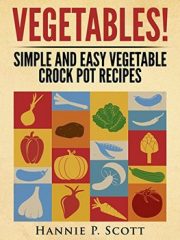 VEGETABLES!
by Hannie P. Scott
FREEBIE
Cookbook
Rating: 4.4
Are you looking for easy, how-to recipes that anyone can make? This simple vegetable crock pot cookbook has 25 step-by-step recipes for anyone looking to save time, eat better, and cook delicious meals for the family.
Easily cook healthy meals for you and your family! Crock pots and slow cookers require little clean-up, little prep work, and they make wonderful meals! #ad
---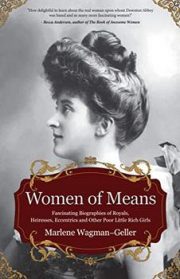 Women of Means
by Marlene Wagman-Geller
BARGAIN
Biography & Memoir
Rating: 4.2
A deep dive into the lives of rich and famous women in history. "Wild and witty, gossipy, and glamorous. A sheer delight." -Becca Anderson, author of Badass Women Give the Best Advice and The Book of Awesome Women
From the author of Great Second Acts and Behind Every Great Man, we now have Women of Means, vignettes of the women who were slated from birth–or marriage–to great privilege, only to endure lives which were the stuff of Russian tragic heroines. #ad
---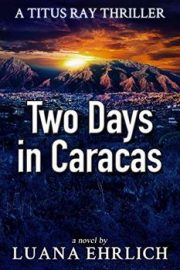 Two Days in Caracas
by Luana Ehrlich
BARGAIN
Mystery/Thriller/Suspense
Rating: 4.7
Titus faces a threat he never imagined. Can he capture Ahmed Al-Amin before it's too late?
When veteran CIA operative Titus Ray arrives in San José, Costa Rica, and meets fresh-faced Ben Mitchell, a hot-tempered new operative with barely any experience in the field, he has a choice to make–ignore him or take him under his wing. In the middle of an active, ongoing operation, Titus is suddenly called back to the States where he must deal with the failures from his past and make decisions about his future with Detective Nikki Saxon… Check out Luana Ehrlich's Titus Ray Thrillers! #ad
---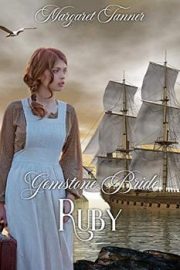 Gemstone Bride Ruby
by Margaret Tanner
BARGAIN
Western Romance
Rating: 4.8
On board ship in the middle of the Atlantic Ocean, Beau Kendrick, a Colorado bounty hunter, has a decision to make; save a fellow American by making her his wife, or leave her to her fate.
Ruby Swanson, working her passage back to the family ranch in Colorado, is falsely accused of a crime. She is locked up in an isolated cabin for the duration of the trip. In her wildest dreams Ruby never thought she would marry a man she barely knew, and Beau didn't want a wife until he had a ranch of his own. Could this forced marriage possibly turn into something permanent? Or will they go their separate ways once they reach Colorado? Check out Margaret Tanner's Gemstone Brides series! #ad
---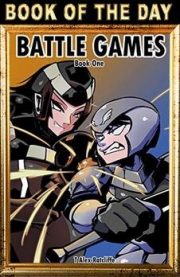 Battle Games Book One
by T Alex Ratcliffe
BARGAIN
Science Fiction
Rating: 5.0
LADIES AND GENTLEMEN, WELCOME TO THIS SEASON OF BATTLE GAMES!
"Fast moving and action packed with some intrigue on the side. It never misses a beat! A great read." -Amazon Reviewer
Three random events, two teams, one winner. Will they play Blind, last team on the platform wins, but watch out for the the drones that temporarily blind, deafen, and numb players. Boulder, score the winning goal with a seven foot ball that can crush players. Breakout, last team standing on a rapidly disappearing platform wins, or any of dozens of other events. Who will be this year's A Rank champion? Find out in this season of Battle Games! #ad
---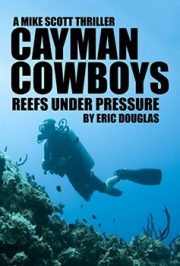 Cayman Cowboys: Reefs Under Pressure
by Eric Douglas
FREEBIE
Action & Adventure
Rating: 4.2
The gruesome death of a girl, a protest of new development and the systematic destruction of coral reefs on Grand Cayman all alert photojournalist Mike Scott that criminal elements are at work on the idyllic island.
When Mike's buddy Kelly is kidnapped, it is a race against time for Mike to save his friend and bring down the greedy developer putting his own wealth before the beauty of the island and the welfare of the people. #ad
---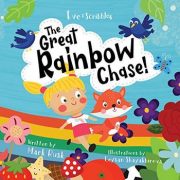 Eve and Scribbles – The Great Rainbow Chase
by Mark Rusk
FREEBIE
Children's Fiction
Rating: 4.7
"Where have the clouds gone, and where did the rain go?" Grey skies were replaced by a beautiful rainbow.
Eve and Scribbles love adventuring – drizzly sky or not! See what happens once the sun peers through the rain drops, as they jaunt through the vibrant hues of the rainbow on a multi-coloured escapade! #ad
---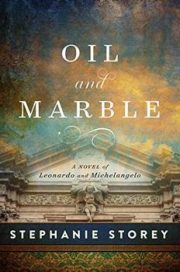 Oil and Marble
by Stephanie Storey
BARGAIN
History
Rating: 4.4
In her brilliant debut, Storey brings early 16th-century Florence alive, entering with extraordinary empathy into the minds and souls of two Renaissance masters, creating a stunning art history thriller.
From 1501 to 1505, Leonardo da Vinci and Michelangelo Buonarroti both lived and worked in Florence. Leonardo was a charming, handsome fifty year-old at the peak of his career. Michelangelo was a temperamental sculptor in his mid-twenties, desperate to make a name for himself… #ad
---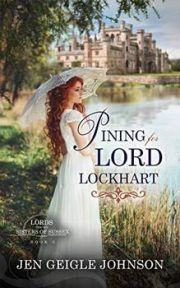 Pining for Lord Lockhart
by Jen Geigle Johnson
BARGAIN
Sweet Regency Romance
Rating: 4.1
Charity watches each of her sisters make plans to marry, one by one, and she is overjoyed for their happiness, but she doubts she will ever feel much of the same. She is busy in her causes, in her book groups, in her thinking bluestocking ways, but she has a secret. And no one knows, not even the man himself. But through all of her forward thinking ways, she is pining for Lord Lockhart.
Lord Lockhart is the wealthiest man of any of their acquaintance. He recently received yet another inheritance when an old eccentric uncle passed on and he seeks for ways to use his money responsibly. Charity is a good resource for him in this regard. And he just might have secrets of his own where she is concerned. Check out Jen Geigle Johnson's Lords for the Sisters of Sussex series! #ad
---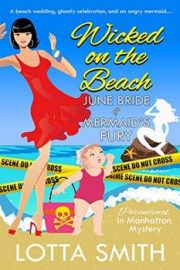 Wicked on the Beach
by Lotta Smith
BARGAIN
Paranormal Cozy Mystery
Rating: 4.6
There's trouble in Paradise, and the Rowling family is on the case. The island wedding of Mandy's BFF Fiona and famous exorcist Brian Powers becomes the backdrop for a murder investigation when the body of a notorious loan shark is found in the dunes. But how did a man drown so far from the water?
An angry mermaid threatens to wreak havoc if the killer isn't caught, but with no spirits to question, does Mandy stand a ghost of a chance to solve the case? Find out in this wet and wild 20th installment of the Manhattan Mystery Series. #ad
---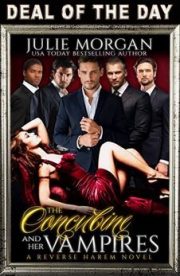 The Concubine and Her Vampires
by Julie Morgan
BARGAIN
Paranormal Romance
Rating: 4.3
When destiny becomes reality… Born a blood demon, Olivia Martin's sole purpose is to become a blood slave to a vampire. She is nothing more than a blood bag. With a vampire as her master, she would want for nothing, her every need and whim catered to, but becoming a prisoner was not the life Olivia would have chosen for herself.
At least, until she met Jared and his four brothers-at-arms. Giving yourself to one person was easy. Having fun with two, exciting. But a harem of lovers? It was more than Olivia ever considered possible. Need, lust, and blood drive Olivia to find a strength inside herself to not only accept her five sexy-as-sin vampires, but to also protect herself from an evil hell bent on claiming her for its own. Check out Julie Morgan's The Covenant of New Orleans series! #ad
---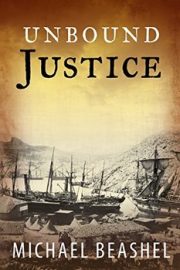 Unbound Justice
by Michael Beashel
FREEBIE
Historical Fiction
Rating: 4.3
John Leary boards ship in Ireland in 1850, a young immigrant carpenter ambitious for a new life in Australia. He sails with revenge in his heart–his beloved sister has been raped by her landlord, William Baxterhouse, who escapes on another ship with even grander plans for success in New South Wales.
In Sydney, hard workers like Leary and ruthless newcomers like Baxterhouse find a city fired by the Gold Rush and dedicated to creating the finest buildings in the colony… #ad
---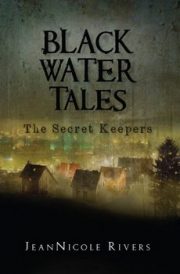 The Secret Keepers
by Jean Nicole Rivers
FREEBIE
Horror
Rating: 4.4
It's midnight when Regina Dean she receives a harrowing phone call. On the other end of the line a scratchy voice whispers, "They found her, Regina…they found her."
Over the phone Regina learns that the corpse of her best friend, Lola Rusher, has been found and she must return to her, Godforsaken, hometown of Black Water for the funeral of the beloved girl who disappeared when they were both only sixteen years old… #ad
---
The Five People You Meet in Heaven
by Mitch Albom
BARGAIN
Religious & Inspirational
Rating: 4.7
Eddie is a wounded war veteran, an old man who has lived, in his mind, an uninspired life. His job is fixing rides at a seaside amusement park. On his 83rd birthday, a tragic accident kills him, as he tries to save a little girl from a falling cart.
He awakes in the afterlife, where he learns that heaven is not a destination. It's a place where your life is explained to you by five people, some of whom you knew, others who may have been strangers… #ad
---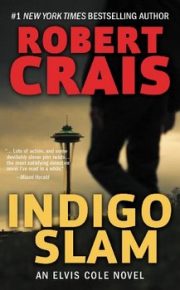 Indigo Slam
by Robert Crais
BARGAIN
Mystery/Thriller
Rating: 4.6
Three years ago, a Seattle family ran for their lives in a hail of bullets. Hired by three kids to find their missing father, Elvis now must pick up the cold pieces of a drama that began that night.
What he finds is a sordid tale of high crimes and illicit drugs. As clues to a man's secret life emerge from the shadows, Elvis knows he's not just up against ruthless mobsters and some very angry Feds. He's facing a storm of desperation and conspiracy — bearing down on three children whose only crime was their survival…" #ad
---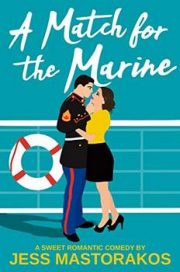 A Match for the Marine
by Jess Mastorakos
BARGAIN
Romantic Comedy
Rating: 4.8
Matchmaker Rule #1: Never fall in love with the client. Amy Thomas is in the running to become CEO of First Comes Love. All she has to do is outmatch her conniving co-worker. Maintaining her perfect matchmaking track record should be no problem, especially since her client is a hot Marine with bulging biceps and a killer smile.
Gunnery Sergeant Dexter Harrington is not looking for love, but his mother has been laying on the guilt about not wanting him to die alone. So when she buys him the VIP package at Southern California's premier matchmaking company, he has no choice but to play ball… Check out Jess Mastorakos' First Comes Love series! #ad
---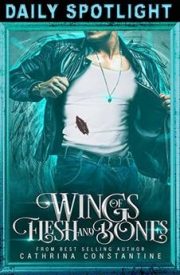 Wings of Flesh and Bones
by Cathrina Constantine
BARGAIN
Fantasy
Rating: 4.1
An Angel. A Witch. A Demon. And A Choice.
Creatures from outer realms suck, as any gatekeeper worth their salt will tell you. Welcome to Rogan's life, an orphaned seventeen-year-old who lives and trains with other misfits under her uncle's roof, keeping Earth safe from non-human realm jumpers. Rogan's biggest issue concerns her uncle's short leash with her freedom–that is of course, until she's taken by a notorious witch, and her life begins to unravel. Soon, the supernatural beauty discovers there's a reason her uncle kept such a tight lock on her whereabouts, and that she has more than angel blood running through her veins… #ad