Please be aware that prices may change at any time. Always verify the price before downloading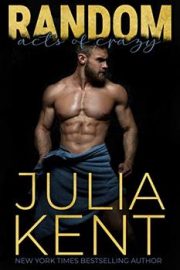 Random Acts of Crazy
by Julia Kent
FREEBIE
Romance
Rating: 4.0
I never intended to pick up a naked hitchhiker wearing nothing but a guitar. A guitar. Really. I don't collect guys like that (don't ask what kind of guys I do collect), but when you spot a blonde, tanned, sculpted man with a gorgeous smile and his thumb poking up and practically begging you to stop—you stop.
And I definitely never thought I'd be staring into the bright blue eyes of Trevor Connor, the lead singer for Random Acts of Crazy, an indie rock star I followed like the slobbering fileshare fangirl I am. How he came to be nude and lost six hundred miles from home is quite the tale, but how we fell in love is even more unreal… Check out Julia Kent's Random Series! #ad
---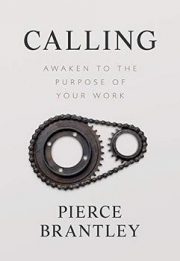 Calling: Awaken to the Purpose of Your Work
by Pierce Brantley
FREEBIE
Christian Self-Help
Rating: 4.9
Men today long for a calling but often settle for the next best thing: a job. They aspire for a higher purpose but still have bills to pay and family to support. But what if men could find their calling in the work they are already doing?
In his new book Calling: Awaken to the Purpose of Your Work, author Pierce Brantley uses practical language and shares actionable steps to show men how to redefine the purpose of their work and discover what it means to have a "called career." Brantley shows men they can find a meaningful connection with God in the work they are doing right now. Men were designed for this partnership, and once they embrace it they will be awakened to the true purpose of their work–not just a career but a calling. #ad
---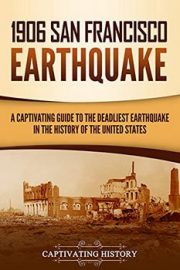 1906 San Francisco Earthquake
by Captivating History
BARGAIN
History
Rating: 4.6
In the early morning of April 18th, 1906, in San Francisco, California, the ground heaved up. Buildings swayed like blades of grass and collapsed, and soon after, fires consumed everything in their path. It is believed that around three thousand people died, and almost all those left standing after the ground settled had become homeless.
This book will take you on a journey of one of the most terrible earthquakes in recorded history. You will discover stories of average citizens just trying to survive and those courageous enough to face danger, whether it be fire or collapsing buildings… #ad
---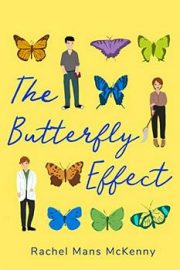 The Butterfly Effect
by Rachel McKenny
BARGAIN
Women's Fiction
Rating: 4.3
"A warm, winning debut from a talented new Midwestern voice." -J. Ryan Stradal, New York Times bestselling author of Kitchens of the Great Midwest
Is there such a thing as an anti-social butterfly? If there were, Greta Oto would know about it–and totally relate. An entomologist, Greta far prefers the company of bugs to humans, and that's okay, because people don't seem to like her all that much anyway, with the exception of her twin brother, Danny, though they've recently had a falling out. So when she lands a research gig in the rainforest, she leaves it all behind. But when Greta learns that Danny has suffered an aneurysm and is now hospitalized, she abandons her research and hurries home to the middle of nowhere America to be there for her brother… #ad
---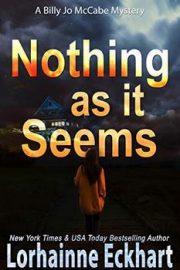 Nothing As It Seems
by Lorhainne Eckhart
BARGAIN
Mystery/Thriller
Rating: 4.2
NY Times & USA Today bestselling author Lorhainne Eckhart brings you the first book in a new crossover series! The social worker and the cop, an unlikely couple drawn together on a small, secluded Pacific Northwest island where nothing is as it seems.
Billy-Jo McCabe never expected to become a social worker, considering the broken system nearly destroyed her. Shortly after she takes a job on a remote Pacific Northwest island, she gets a call about a missing girl. Meanwhile Roche Harbor detective Mark Friessen is called in to investigate the disappearance, but instead of working with the newly appointed social worker, he ends up butting heads and clashing with her every step of the way… Check out Lorhainne Eckhart's Billy Jo McCabe Mystery series! #ad
---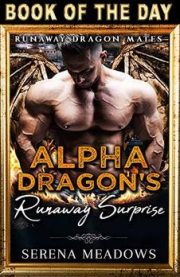 Alpha Dragon's Runaway Surprise
by Serena Meadows
BARGAIN
Paranormal Romance
Rating: 4.6
An innocent child caught in a battle of alpha dragons and humans fighting for love and justice…
When Alix Scott finds out she's expecting–escaping her abusive fiancé Danny–is her only choice. The runaway bride keeps the pregnancy a secret and puts the baby up for adoption. Alix pursues a relationship with wealthy CEO and single-dad Declan Montague. She's smitten by him and his 5-year-old daughter Emily. But just as sparks begin to fly…Danny reappears for revenge. He's convinced Emily is his daughter. But a change in the young girl's behavior has everybody asking: who are her birth parents? Check out Serena Meadows' Runaway Dragon Mates series! #ad
---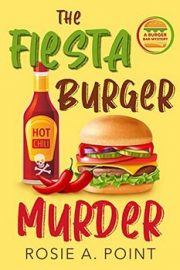 The Fiesta Burger Murder
by Rosie A. Point
FREEBIE
Cozy Mystery
Rating: 4.5
Boston Homicide Detective, Christie Watson, wants nothing less than to bury her head in the sand in her hometown, Sleepy Creek, Ohio. Placed on sabbatical for a little 'over-enthusiasm,' Chris has to stay out of trouble or risk losing her job for good.
When Chris and her bestie find a dead body in the back yard, she can't resist investigating. And that means trouble, big trouble, and no amount of delicious burgers can keep the real bad guys at bay. #ad
---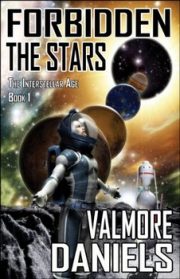 Forbidden The Stars
by Valmore Daniels
FREEBIE
Science Fiction
Rating: 4.1
At the end of the 21st century, a catastrophic accident in the asteroid belt has left two surveyors dead. There is no trace of their young son, Alex Manez, or of the asteroid itself.
On the outer edge of the solar system, the first manned mission to Pluto, led by the youngest female astronaut in NASA history, has led to an historic discovery: there is a marker left there by an alien race for humankind to find. We are not alone! #ad
---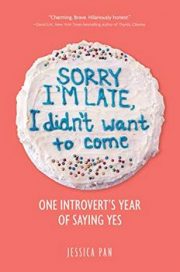 Sorry I'm Late, I Didn't Want to Come
by Jessica Pan
BARGAIN
Biography & Memoir
Rating: 4.5
What would happen if a shy introvert lived like a gregarious extrovert for one year? If she knowingly and willingly put herself in perilous social situations that she'd normally avoid at all costs? Writer Jessica Pan intends to find out.
With the help of various extrovert mentors, Jessica sets up a series of personal challenges (talk to strangers, perform stand-up comedy, host a dinner party, travel alone, make friends on the road, and much, much worse) to explore whether living like an extrovert can teach her lessons that might improve the quality of her life. #ad
---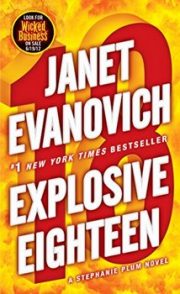 Explosive Eighteen
by Janet Evanovich
BARGAIN
Women Sleuths
Rating: 4.6
Bounty hunter Stephanie Plum's life is set to blow sky high when international murder hits dangerously close to home, in this dynamite novel by Janet Evanovich.
Before Stephanie can even step foot off Flight 127 Hawaii to Newark, she's knee deep in trouble. Her dream vacation turned into a nightmare, and she's flying back to New Jersey solo. Worse still, her seatmate never returned to the plane after the L.A. layover. Now he's dead, in a garbage can, waiting for curbside pickup. His killer could be anyone. And a ragtag collection of thugs and psychos, not to mention the FBI, are all looking for a photograph the dead man was supposed to be carrying. #ad
---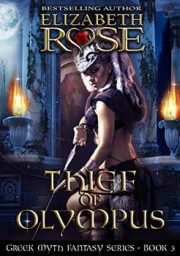 Thief of Olympus
by Elizabeth Rose
BARGAIN
Historical Paranormal Romance
Rating: 4.6
Lysandra, an Amazon princess, will never surrender her heart to a mere man. At her coming-of-age ceremony, her mother chooses a king to sire her child. Now she only hopes for the stronger of the genders – a daughter. Zarek, king of Thrace, is better known for his past profession as the most infamous thief of all Greece. He needs a son and heir, but not a wife, and decides Lysandra will serve him fine.
When the baby is born and taken by the Goddess Artemis to be sacrificed, two enemies are suddenly brought together. Lysandra and Zarek are paired against each other to retrieve the lyre of Apollo, a thunderbolt of Zeus, and the golden chalice of the wine god, Dionysus, in order to secure their baby's fate… Check out Elizabeth Rose's Greek Myth Series! #ad
---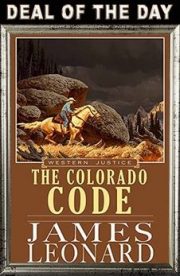 The Colorado Code
by James Leonard
BARGAIN
Western Fiction
Rating: New Release
When Danny Jericho left Georgetown, it was quiet, peaceful, and happy. But things have changed. Dutch Meehan is in charge now. A corrupt sheriff hellbent on robbing everything he can get his hands on, including the mine's upcoming payroll. And Meehan's not alone. His cabal is ready to take over, even if it means killing every man, woman, and child in Georgetown. There's just one man standing in his way.
Jericho's never walked away justice, and he's not about to start now. Armed with his pistol and a fateful plan, he and his cousin will have to outmaneuver, outsmart, and outgun Meehan's gang. But Meehan's not about to go quietly. He's already set his eyes on Jericho's sweetheart, Lula. And Jericho's mother is next on his list. With her failing health and meager bank account, she'll make an easy target… #ad
---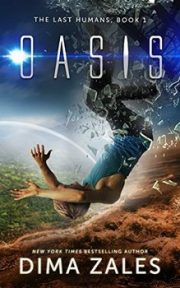 Oasis
by Dima Zales & Anna Zaires
FREEBIE
Young Adult
Rating: 4.0
My name is Theo, and I'm a resident of Oasis, the last habitable area on Earth. It's meant to be a paradise, a place where we are all content. Vulgarity, violence, insanity, and other ills are but a distant memory, and even death no longer plagues us.
I was once content too, but now I'm different. Now I hear a voice in my head, and she tells me things no imaginary friend should know. Her name is Phoe, and she is my delusion. Or is she? #ad
---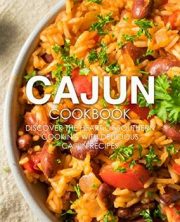 Cajun Cookbook
by BookSumo Press
FREEBIE
Cookbook
Rating: 4.3
Come take a journey with us into the delights of easy cooking. The point of this cookbook and all our cookbooks is to exemplify the effortless nature of cooking simply.
In this book we focus on Cajun food. The Cajun Cookbook is a complete set of simple but very unique Cajun recipes. You will find that even though the recipes are simple, the tastes are quite amazing. #ad
---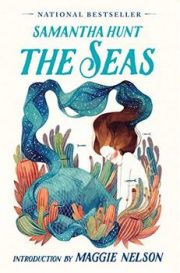 The Seas
by Samantha Hunt
BARGAIN
Fantasy
Rating: 4.3
Moored in a coastal fishing town so far north that the highways only run south, the unnamed narrator of The Seas is a misfit. She's often the subject of cruel local gossip. Her father, a sailor, walked into the ocean eleven years earlier and never returned, leaving his wife and daughter to keep a forlorn vigil.
Surrounded by water and beckoned by the sea, she clings to what her father once told her: that she is a mermaid. True to myth, she finds herself in hard love with a land-bound man, an Iraq War veteran thirteen years her senior… #ad
---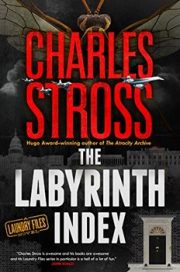 The Labyrinth Index
by Charles Stross
BARGAIN
Horror
Rating: 4.5
The Lovecraftian Singularity has descended upon the world in The Labyrinth Index, beginning an exciting new story arc in Charles Stross' Hugo Award-winning Laundry Files series!
Since she was promoted to the head of the Lords Select Committee on Sanguinary Affairs, every workday for Mhari Murphy has been a nightmare. It doesn't help that her boss, the new Prime Minister of Britain, is a manipulative and deceptive pain in the butt. But what else can she expect when working under the thumb of none other than the elder god N'yar Lat-Hotep a.k.a the Creeping Chaos? #ad
---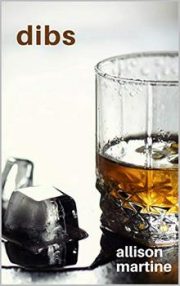 dibs
by Allison Martine
BARGAIN
Contemporary Romance
Rating: 4.6
Now a 2020 Kindle Book Awards FINALIST: Romance – Not tonight, Olivia. Olivia's ex-husband shut her down so many times before the cheating bastard left her that Olivia lost count. She didn't realize she'd also lost the ability to banter, interpret body language, or accept that a man could find her desirable. None of that should matter when she leaves for a two-week training for her new job with the Ranchers, an outdoorsy nonprofit, but when her co-worker adds 'halter top' and 'bikini' to the official pack list, she has no idea what to expect on this trip.
It certainly wasn't a perky blonde roommate who thinks their training is like spring break, but with a paycheck. It wasn't the after-hours hot tub. It absolutely wasn't the man with a rumble for a laugh who shows up on her flight and introduces himself as the colleague she didn't know would be her companion for the next two weeks… Check out Allison Martine's The Bourbon Books series! #ad
---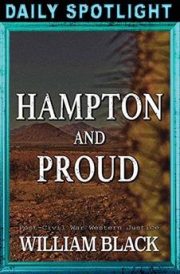 Hampton and Proud
by William Black
BARGAIN
Western Fiction
Rating: 4.0
Ranch hand Hampton Lee and Navajo Indian Proud Feather will not sit idle when nefarious and dangerously armed men are running loose in Arizona Territory. The evil Draco Sparta and his drunken henchmen, vicious kidnappers of women for slave trade, make it personal as they snatched a loved one from Proud Feather.
In a classic tale of good versus evil, Hampton will do almost anything to keep any other woman from being harmed. Along the way he rescues Sarah Brookhaven and takes a special interest in her. Hampton is also on his own personal quest to chart his own future and find his place on the frontier. It will take a great deal of planning and outright bravery to bring peace back to the land. Check out William Black's Post-Civil War Western Justice series! #ad