Please be aware that prices may change at any time. Always verify the price before downloading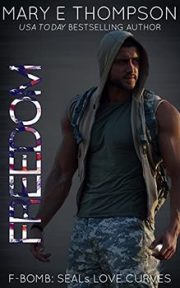 Freedom
by Mary E Thompson
FREEBIE
Romantic Suspense
Rating: 4.4
Badass. Kickass. Sometimes just ass. All words that define former SEAL, Archer Ford. Former because an error he made sent his friend and teammate home to his pregnant wife in a body bag.
Lily Scott doesn't know her best friend's estranged brother. He's always been a mystery to her. But when her best friend disappears, she has no choice but to call Archer for help. Archer can barely trust his instincts let alone his desire for the beautiful, curvy woman he finds in his brother's bed. She assures him they're just friends, but he doesn't know how anyone could resist her. Archer definitely isn't strong enough… Check out Mary E Thompson's F-BOMB: SEALs Love Curves series! #ad
---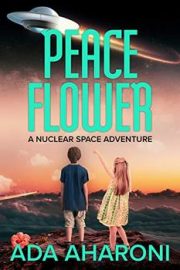 PEACE FLOWER
by Ada Aharoni
NO LONGER FREE
Young Adult
Rating: 4.6
Lee and Roni, two brave and inspiring teenagers, face the terrible nuclear dragon Nuki, who tries to stop them from bringing the magical peace flower to our earth, which can only be found in Esperia – Hope, the Land of the Future, to our Earth.
At the suggestion of the famous scientist Bayles, they travel our galaxy through the past, present and future, in a magical super-modern high-tech talking vehicle called Muzi, guided by Petra, the smart and resourceful sister of Peter Pan. Their mission in space, to stop Nuki from destroying the world, and to find the unique flower, is dangerous and urgent. Will they manage to save humanity? #ad
---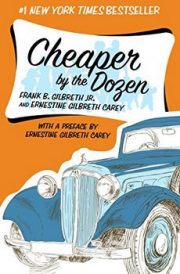 Cheaper by the Dozen
by Frank B. Gilbreth & Ernestine Gilbreth Carey
BARGAIN
Biography & Memoir
Rating: 4.6
Translated into more than fifty languages, Cheaper by the Dozen is the unforgettable story of the Gilbreth clan as told by two of its members. In this endearing, amusing memoir, siblings Frank Jr. and Ernestine capture the hilarity and heart of growing up in an oversized family.
Mother and Dad are world-renowned efficiency experts, helping factories fine-tune their assembly lines for maximum output at minimum cost. At home, the Gilbreths themselves have cranked out twelve kids, and Dad is out to prove that efficiency principles can apply to family as well as the workplace. #ad
---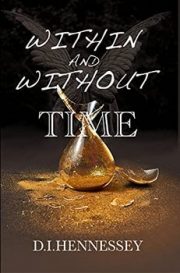 Within and Without Time
by D. I. Hennessey
BARGAIN
Christian Fiction Adventure
Rating: New Release
When a sixteen-year-old boy is suddenly caught up in a series of miraculous encounters, it heralds an adventure that will transform his life, rock his town, and trigger events that will ultimately change the world!
Befriended by a powerful angelic warrior, Jimmy finds himself in the center of God's plan for Earth's final Great Revival. The beginning of God's amazing harvest at the End of the Age. Like an intense roller coaster, the journey he experiences is exciting and unpredictable. Heartwarming, as well as heart-rending. God prepares him for a mission more extraordinary than anything he could have imagined, placing him in the rare company of ancient prophets and apostles alike. #ad
---
Escape with Lady Selena
by Sharon Gillenwater
BARGAIN
Christian Regency Historical Romance
Rating: 4.8
Is the woman he loves a spy? When Gabriel Macpherson, a former captain with the Gordon Highlanders, learns the British government believes Selena Delaroe may be spying for Napoleon, he jumps at the chance to prove her innocence. Taking a job as her estate manager puts him in close proximity to the lovely woman who unknowingly captured his interest a year earlier.
But Selena's brother is a prisoner in France, and when her actions lend credence to the Foreign Office's suspicions, Gabriel wonders if he's misjudged her. Could she be a traitor? His mission grows more complicated when he realizes he's falling in love with her–and she with him. Will he be forced to choose between his heart and loyalty to his country? Check out Sharon Gillenwater's Regency Highlanders series! #ad
---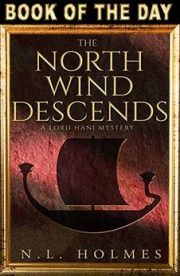 The North Wind Descends
by N.L. Holmes
BARGAIN
Historical Mystery
Rating: 4.5
Hani doesn't know what to make of it when the king starts honoring him, but he must still find the man who killed a foreign ambassador right under the roof of the Egyptian commissioner in Kumidi–a man whose past intersects bizarrely with Hani's. And then, the queen of the new coregent has a special task for him which may involve dragging Hani's nineteen-year-old daughter into court politics. He must find a way to see justice done and yet protect his family… and his conscience.
About the Author: N.L. Holmes is the pen name of a professional archaeologist who received her doctorate from Bryn Mawr College. She has excavated in Greece and in Israel, and taught ancient history and humanities at the university level for many years. Check out N.L. Holmes's The Lord Hani Mysteries! #ad
---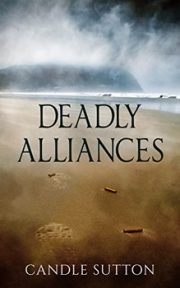 Deadly Alliances
by Candle Sutton
FREEBIE
Women Sleuths
Rating: 4.4
Her past is as shadowy as the criminals she hunts. US Marshal Milana Tanner doesn't know where she came from. Abandoned as a toddler, she was adopted into a pastor's family and raised as their own.
Her brother is the sole witness to a murder… and the intended target. She'll do whatever it takes to keep him safe from the infamous assassin hunting him, even if it means confronting the demons from her own mysterious past. It will test her training, her skills, and her faith. Now more than ever, failure is not an option… Check out Candle Sutton's Deadly Alliances series! #ad
---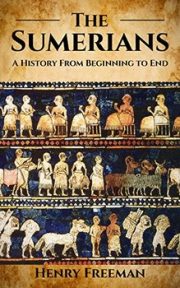 Sumerians: A History From Beginning to End
by Henry Freeman
FREEBIE
History
Rating: 4.3
A legendary civilization vanished under the Fertile Crescent and escaped a fate worse than death until Sumerologists questioned widely accepted truths.
The Sumerians reemerged onto the extraordinary timeline of human history. Their tales of kings and gods, including the Epic of Gilgamesh, and their fearless trade in distant lands, during the remarkable Bronze Age, centered in the world's first city-states that chronicled ancient rivalries and their enduring impact. #ad
---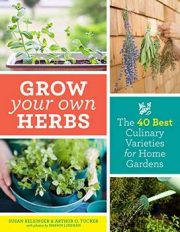 Grow Your Own Herbs
by Susan Belsinger & Arthur O. Tucker
BARGAIN
Crafts & Hobbies
Rating: 4.5
Grow Your Own Herbs shares everything you need to know to grow the forty most important culinary herbs. You'll learn basic gardening information, including details on soil, watering, and potting.
Profiles of 40 herbs–including popular varieties like basil, bay laurel, lemon verbena, tarragon, savory, thyme, and more–feature tasting notes, cultivation information, and harvesting tips. #ad
---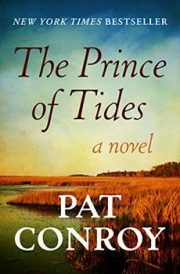 The Prince of Tides
by Pat Conroy
BARGAIN
Literary Fiction
Rating: 4.6
Tom Wingo has lost his job, and is on the verge of losing his marriage, when he learns that his twin sister, Savannah, has attempted suicide again. At the behest of Savannah' psychiatrist, Dr. Susan Lowenstein, Tom reluctantly leaves his home in South Carolina to travel to New York City and aid in his sister's therapy.
As Tom's relationship with Susan deepens, he reveals to her the turbulent history of the Wingo family, and exposes the truth behind the fateful day that changed their lives forever. #ad
---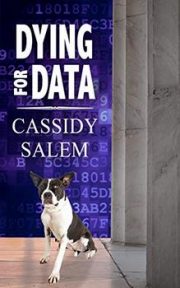 Dying for Data
by Cassidy Salem
BARGAIN
Mystery
Rating: 4.2
A rival suitor and a deadly attack are enough to put a damper on any date.
Just when Adina's social life is looking up, her night out is interrupted by the scream of police sirens. Afraid her bartender boyfriend might be accused of murder, Adina's neighbor enlists her assistance, and in the process exposes her to the seamier side of illegal immigration and crime in the city. Hard as she tries to limit her involvement, the more Adina learns, the more she needs to know – until a case of mistaken identity lands her in hot water. Will she uncover the truth before it's too late? Check out Cassidy Salem's Adina Donati, Accidental Sleuth series! #ad
---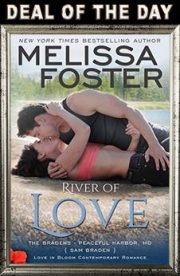 River of Love: Sam Braden
by Melissa Foster
BARGAIN
Contemporary Romance
Rating: 4.7
Discover the magic of New York Times bestseller Melissa Foster's writing, and see why millions of readers have fallen in love with the Bradens.
River rafting and adventure company owner Sam Braden works hard and plays harder. He's fast, focused, and determined–and never at a loss for a willing woman to share his time with. The trouble is, the only woman he wants refuses him at every turn. Physician assistant Faith Hayes escaped her painful past and built a safe, happy life in Peaceful Harbor. She's also put what she's learned to good use helping others by founding Women Against Cheaters, an online support group. When her boss's sinfully sexy brother sets his sights on sweet Faith, she knows the self-professed player is everything she shouldn't want, and she's determined to resist him… Check out Melissa Foster's Love in Bloom: The Bradens at Peaceful Harbor series! #ad
---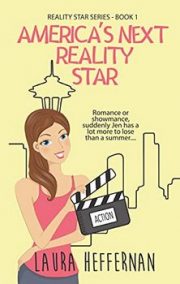 America's Next Reality Star
by Laura Heffernan
FREEBIE
Women's Fiction
Rating: 4.7
Life after college isn't as seen on TV: Jen's low-paying job is uninspiring, her boyfriend won't commit, and she just got evicted. The most exercise she gets comes from dodging debt collectors. Then she spies an ad seeking competitors for a new reality show with a $250,000 prize. She desperately needs money and the lottery isn't looking good, so she applies, never expecting to get the call. Until she does.
With nothing to lose, Jen packs a bag and heads for the Hollywood hills to star in The Fishbowl. Most of the contestants want to create drama to gain viewer votes, but Jen is all about the joy of the game… #ad
---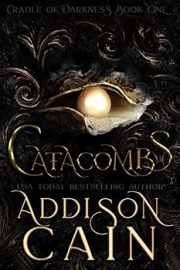 Catacombs
by Addison Cain
FREEBIE
Horror
Rating: 4.1
I am the devil, and I am in love. Possessing the power to keep Pearl from the light, I shall keep my treasure to myself for all eternity.
Locked in the Catacombs where only I may see and touch her, where no other will know my queen exists, she suffers beautifully–each dusk waking with no memory of the night before. No recollection of the passions we have shared or the torments I have visited upon her. No idea how I intend to ravish the very blood from her veins until she calls out my name in bliss… #ad
---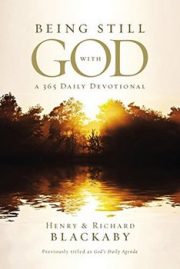 Being Still With God Every Day
by Henry Blackaby & Richard Blackaby
BARGAIN
Religious & Inspirational
Rating: 4.7
In the hustle and bustle of each day, it's difficult to remember that God has an ultimate plan for our lives. Featuring devotions and scriptures from each book of the Bible, Being Still with God Every Day by Drs. Henry and Richard Blackaby will help readers intentionally seek the interactions God has with them on a daily basis.
In this 366-day devotional, the Blackabys glean what God's Word says about Him and how He wants us to live. From Genesis to Revelation, God reveals His plans for our lives… #ad
---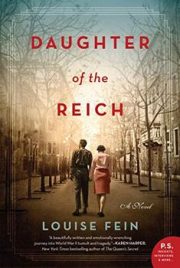 Daughter of the Reich
by Louise Fein
BARGAIN
Historical Fiction
Rating: 4.6
She must choose between loyalty to her country or a love that could be her destruction…
As the dutiful daughter of a high-ranking Nazi officer, Hetty Heinrich is keen to play her part in the glorious new Thousand Year Reich. But she never imagines that all she believes and knows will come into stark conflict when she encounters Walter, a Jewish friend from the past, who stirs dangerous feelings in her. Confused and conflicted, Hetty doesn't know whom she can trust and where she can turn to, especially when she discovers that someone has been watching her… #ad
---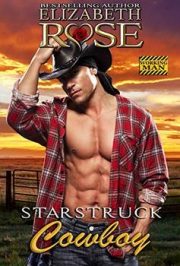 Starstruck Cowboy
by Elizabeth Rose
BARGAIN
Contemporary Romance
Rating: 4.4
The Cowboy: Luke Tyler will do anything to earn money to buy back his ranch. He takes a job as a stuntman that lands him with the lead role in a low-budget western movie. Shooting on location at Bright Star Ranch, Luke meets the rancher's daughter who is more like one of the guys. Will his charms work on the girl when Luke's cheap producer makes him seduce her as part of a business plan?
The Rancher's Daughter: Star Brighton is far from being a lady, but her tenacity and ability to herd cattle and run a ranch can match the skills of any of Luke's stunts. She is no one's fool! She realizes that the movie crew filming on their land is not the answer to their problems, even if her mother thinks it is. About to lose their ranch to back taxes, she's been forced to accept the womanizer, Luke Tyler into her home… Check out Elizabeth Rose's Working Man Series! #ad
---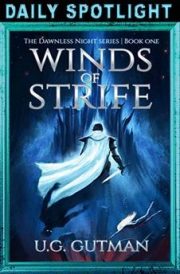 Winds of Strife
by U. G. Gutman
BARGAIN
Fantasy
Rating: 4.5
"They burned me and mine. I'm not done until I burn them and theirs in return." Witch-hunts have plagued the kingdom of Olyanath for decades. Thousands were slain due to the king's paranoia of women who practice Senspiritic magic. No more.
Nye and his companions have seen enough of murder and misogyny. Fifteen years have passed since he joined the witch-hunters, and now, at long last, an opportunity to destroy them from the inside reveals itself. An opportunity to overthrow the king and end his reign of cruelty. But fifteen years of pretense have taken a toll. The strive for vengeance has steered Nye toward a path of violence and villainy. His hands are stained by the blood of countless innocents, his heart is scorched by grief, and his sanity hangs by a thread. Even if he can kill the king and see this revolution through, it may not suffice to purge the voices from his head. #ad