Please be aware that prices may change at any time. Always verify the price before downloading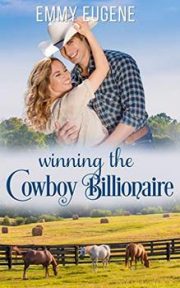 Winning the Cowboy Billionaire
by Emmy Eugene
FREEBIE
Contemporary Romance
Rating: 4.6
She'll do anything to secure the funding she needs to take her perfumery to the next level…even date the boy next door. Except Spur Chappell is no boy. He's six-feet-two-inches of pure muscle, devilish grins, big hands, and loud laughter. Oh, and did Olivia Hudson mention his money? He's got a ton of that too.
As the oldest son in the Chappell family, it's up to Spur to lead his brothers into the next generation of raising and selling championship racehorses. He loves it with his whole heart and soul, but a horse can't keep him warm at night… Check out Emmy Eugene's Bluegrass Ranch series! #ad
---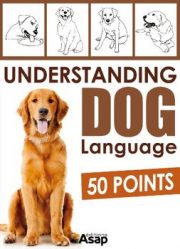 Understanding Dog Language
by Aude Yvanès
FREEBIE
Crafts & Hobbies
Rating: 4.0
"Very good, good illustrations precise wording, gives you a good understanding of a dog's behaviour. Would recommend it to any body with dogs or issues with dogs…"
Dogs are constantly communicating with their masters and fellow creatures. A look, a pose, a movement of the ears or tail: their entire beings express their feelings. Get to know your dog better through 50 detailed poses. They will be useful to you on a daily basis but also when training your dog. #ad
---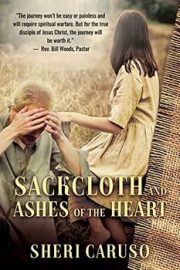 Sackcloth and Ashes of the Heart
by Sheri Caruso
BARGAIN
Biblical Non-Fiction
Rating: N/A
IN BIBLICAL TIMES, it was customary for people to rip their clothing to express powerful emotions due to tragic events or situations. This act was not only a public display of grief, shame, or anger – it was sacrificial…
In these eight lessons, SACKCLOTH AND ASHES OF THE HEART, Bible teacher Sheri Caruso presents the situations and commentary of the seven churches named by Old Testament prophets and the Book of Revelation. The studies are written in a warm and inviting way to help students examine personal detours that may be distracting a Christian from holiness and freedom in Christ. #ad
---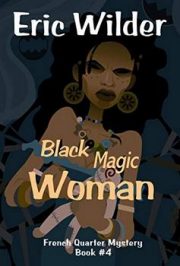 Black Magic Woman
by Eric Wilder
BARGAIN
Paranormal Mystery
Rating: 4.6
There's a voodoo woman in New Orleans who knows your darkest secrets
French Quarter paranormal investigator Wyatt Thomas learns he's permanently linked to the spirit of a man with whom he'd fought a duel during another lifetime. The only person who can free Wyatt from his curse is long-dead voodoo queen Marie Laveaux. To seek her help, he must travel back to Antebellum New Orleans, succeed in his endeavor, or be trapped in the past forever. When Wyatt meets his former lover at the Mulatto Ball, he doesn't know if he wants to return… Check out Eric Wilder's French Quarter Mystery series! #ad
---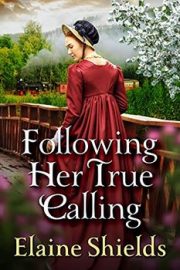 Following Her True Calling
by Elaine Shields
BARGAIN
Historical Romance
Rating: 4.2
Loretta's sheltered life revolves around helping children and enjoying the beauty of the wilderness. Her curious nature leads her to wander and on one of her outings, fate brings a caring teacher, Colt into her life only to take him away unexpectedly.
Exhausted from her strict father's constant meddling and eager to learn more about her past, she escapes to her old hometown to find her roots… Faced with an impossible choice, will she be able to uncover the truth before it's too late? #ad
---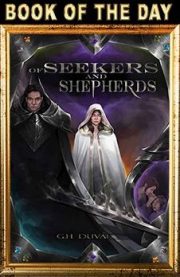 Of Seekers and Shepherds
by G.H. Duval
BARGAIN
Epic Fantasy
Rating: 4.8
She was born to protect humanity. But ancient enemies threaten to retake the land just as her god falls silent. Can an aging oracle be enough to save her people?
Siare au L'espri is desperate. Seventy years into her reign, she yearns to cede her responsibilities to her successor. Instead, her god has gone silent with no successor in sight just as ancient enemies rise to fill the void her god has left. Now, she commands her throne with waning powers, seceding warriors, and political infighting. To save her people, she must endure and adapt, relying on her intelligence and the few allies she has left where supernatural powers fail – even if it costs her life. #ad
---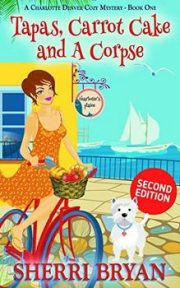 Tapas, Carrot Cake and a Corpse
by Sherri Bryan
FREEBIE
Cozy Mystery
Rating: 4.2
St Eves is a town with real community spirit. It's a town where residents leave their doors open all day so that neighbours can pop in for a cup of tea and a chat. No one's ever too busy for a cup of tea and a chat in St Eves. But then a stranger is murdered and everything changes. The townsfolk close ranks — and their doors — as the hunt for a killer gathers pace, and it's not long before inquisitive café owner Charlotte Denver is desperate for a return to carefree, small-town life.
Determined to do whatever she can to see the killer behind bars, she starts poking around in things she shouldn't and discovers a secret that rocks the bustling coastal town to its core, and a twist in the tale that no one saw coming… Check out Sherri Bryan's A Charlotte Denver Cozy Mystery series! #ad
---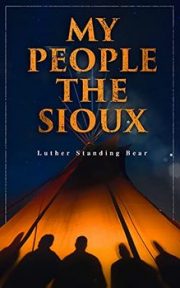 My People the Sioux
by Luther Standing Bear
FREEBIE
Biography & Memoir
Rating: 4.6
The American Indian has been written about by hundreds of authors of white blood or possibly by an Indian of mixed blood who has spent the greater part of his life away from a reservation. These are not in a position to write accurately about the struggles and disappointments of the Indian.
Therefore, I trust that in reading the contents of this book the public will come to a better understanding of us. I hope they will become better informed as to our principles, our knowledge, and our ability. #ad
---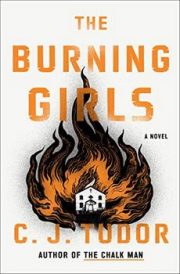 The Burning Girls
by C. J. Tudor
BARGAIN
Horror
Rating: 4.3
A dark history lingers in Chapel Croft. Five hundred years ago, Protestant martyrs were betrayed—then burned. Thirty years ago, two teenage girls disappeared without a trace. And a few weeks ago, the vicar of the local parish hanged himself in the nave of the church.
Reverend Jack Brooks, a single parent with a fourteen-year-old daughter and a heavy conscience, arrives in the village hoping for a fresh start. Instead, Jack finds a town rife with conspiracies and secrets, and is greeted with a strange welcome package: an exorcism kit and a note that warns, "But there is nothing covered up that will not be revealed and hidden that will not be known." #ad
---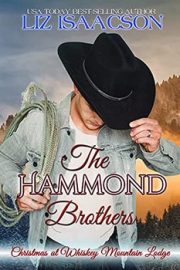 The Hammond Brothers
by Liz Isaacson
BARGAIN
Cowboy Romance
Rating: New Release
Settle in with three full-length clean contemporary cowboy romance novels in The Hammond Brothers boxed set! Each book features a brother and his journey toward happily-ever-after with the perfect woman for him. You'll get heartwarming family saga stores, clean romance, faith-filled life journeys, and so much more in this contemporary western series!
Book 1, Her Cowboy Billionaire Birthday Wish
Book 2, Her Cowboy Billionaire Butler
Book 3, Her Cowboy Billionaire Best Friend's Brother #ad
---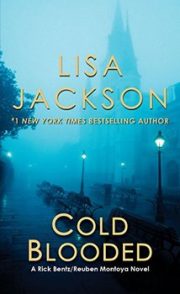 Cold Blooded
by Lisa Jackson
BARGAIN
Mystery/Thriller
Rating: 4.6
A woman's burned and brutalized corpse is found in a seedy New Orleans apartment. Her killer is certain there were no witnesses, unaware that his every move was seen by a beautiful stranger–through nightmarish visions that came to her in bed in a bayou cottage on the outskirts of town.
Weeks later, another terrifying vision shatters Olivia Bechet's sleep. Convinced a serial killer is stalking the city, she turns to the authorities. But jaded detective Rick Bentz doesn't believe her–even when a second body turns up, slain in exactly the same bizarre, ritualistic manner Olivia described. #ad
---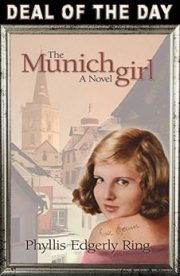 The Munich Girl
by Phyllis Edgerly Ring
BARGAIN
Historical Fiction
Rating: 4.3
Anna Dahlberg grew up eating dinner under her father's war-trophy portrait of Eva Braun. Fifty years after the war, she discovers what he never did–that her mother and Hitler's mistress were friends. The secret surfaces with a mysterious monogrammed handkerchief, and a man, Hannes Ritter, whose Third Reich family history is entwined with Anna's.
Plunged into the world of the "ordinary" Munich girl who was her mother's confidante–and a tyrant's lover–Anna finds her every belief about right and wrong challenged. With Hannes's help, she retraces the path of two women who met as teenagers… #ad
---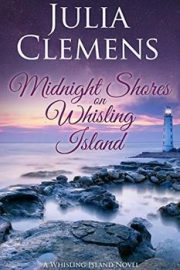 Midnight Shores on Whisling Island
by Julia Clemens
FREEBIE
Women's Fiction
Rating: 4.6
Allen is coming home. And sweet Lily is beside herself in joyful, anxious anticipation. After preparing for his homecoming, ensuring that their reunion will be perfect, Lily is thrown a curveball. One she isn't sure how to recover from. With Lily and Allen so close to getting their lives back, will one person ruin it all?
Alexis has finally found true love, after years of the precious, blissful state eluding her. But as her love with Dalton blossoms, it creates a divide between Alexis and her mother. And it appears that her mother doesn't want to overcome it while Dalton is in the picture. How does she choose between her mother and the love of her life? Check out Julia Clemens' Whisling Island series! #ad
---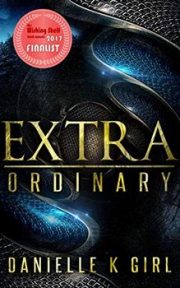 ExtraOrdinary
by Danielle K Girl
FREEBIE
Young Adult
Rating: 4.2
In the shadowy halls of Clarendon House Ryder stumbles upon a mysterious stranger. Olessia is a girl like no one else on Earth. Powerful and hot-tempered, she is on the run, determined to escape the fate that awaits her. But Olessia's enemies are not about to let her slip away, and they are prepared to tear our world apart to find her.
Caught up in the chaos, Ryder and her friends must fight to stay one step ahead of the terrifying, otherwordly creatures sent to destroy Olessia. But just who is Olessia truly running from? #ad
---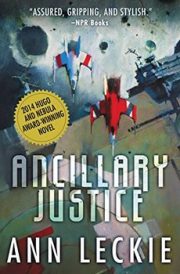 Ancillary Justice
by Ann Leckie
BARGAIN
Science Fiction
Rating: 4.2
Ancillary Justice is Ann Leckie's stunning debut — the only novel to ever win the Hugo, Nebula, and Arthur C. Clarke awards — about a ship's AI who becomes trapped in a human body and her quest for revenge. A must read for fans of Ursula K. Le Guin and James S. A. Corey.
Once, she was the Justice of Toren — a colossal starship with an artificial intelligence linking thousands of soldiers in the service of the Radch, the empire that conquered the galaxy. Now, an act of treachery has ripped it all away, leaving her with one fragile human body, unanswered questions, and a burning desire for vengeance. #ad
---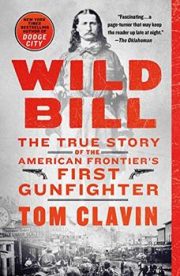 Wild Bill: The True Story of the American Frontier's First Gunfighter
by Tom Clavin
BARGAIN
History
Rating: 4.6
The definitive true story of Wild Bill, the first lawman of the Wild West, by the #1 New York Times bestselling author of Dodge City.
The legend of Wild Bill has only grown since his death in 1876, when cowardly Jack McCall famously put a bullet through the back of his head during a card game. Bestselling author Tom Clavin has sifted through years of western lore to bring Hickock fully to life in this rip-roaring, spellbinding true story. #ad
---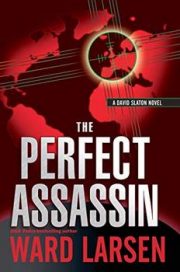 The Perfect Assassin
by Ward Larsen
BARGAIN
Mystery/Thriller
Rating: 4.4
Christine Palmer, a young American doctor sailing solo across the Atlantic, makes an incredible discovery–a man narrowly clinging to his life in the frigid waters. But there is much more to this desperate survivor than meets the eye.
David Slaton is a Kidon–a highly-trained, highly-precise, and highly-dangerous assassin. The Kidon is both the hunter and the hunted, and he and Christine are in grave danger. Will they win in this race against time? #ad
---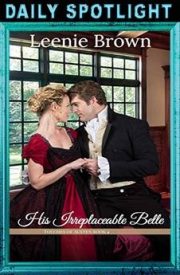 His Irreplaceable Belle
by Leenie Brown
BARGAIN
Regency Romance
Rating: 4.4
They say time heals all wounds, but can it truly restore two shattered hearts?
Not every father wishes for his daughter to marry a physician. Fredrick "Fritz" Norman discovered that years ago when the father and brother of the lady he loved attempted to destroy him. Since then, he has become a great success in medicine. However, in the affairs of the heart, he has failed miserably to find anyone who can replace his Belle. Persuaded by the tears of her mother, a young Annabelle "Belle" Chapman once gave up the man she loved. For years, she has regretted that decision. Six years later and still unmarried, her father declares her a spinster and sends her to be a companion to her aunt… Check out Leenie Brown's Touches of Austen series! #ad