Please be aware that prices may change at any time. Always verify the price before downloading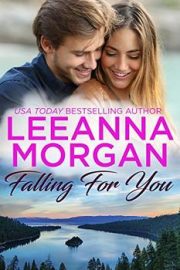 Falling For You
by Leeanna Morgan
FREEBIE
Clean & Wholesome Romance
Rating: 4.4
After six years of focusing on her career, Natalie Armstrong craves the peace and tranquility that only Sapphire Bay can give her. But returning to her grandparents' cottage isn't as easy as she imagined. No one told her about her houseguest or the unexpected changes in the small town she calls home.
Gabe Lanigan is a former NYPD detective. His new career as a bestselling crime writer has brought him everything he didn't want–fame, fortune, and a deep distrust of strangers. When Natalie arrives in Sapphire Bay, their unlikely friendship sparks into something he never expected… Check out Leeanna Morgan's Sapphire Bay series! #ad
---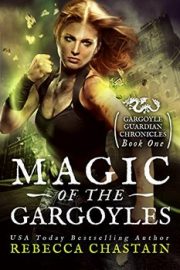 Magic of the Gargoyles
by Rebecca Chastain
FREEBIE
Fantasy
Rating: 4.5
Mika Stillwater is a midlevel earth elemental with ambitions of becoming a quartz artisan, and her hard work is starting to get noticed. But when a panicked baby gargoyle bursts into her studio, insisting Mika is the only person she'll trust with her desperate mission, Mika's carefully constructed five-year plan is shattered.
Swept into the gritty criminal underworld of Terra Haven, Mika must jeopardize everything she's worked so hard for to save the baby gargoyle from the machinations of a monster–and to stay alive… #ad
---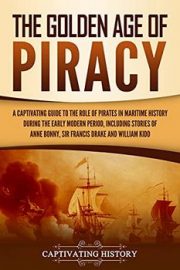 The Golden Age of Piracy
by Captivating History
BARGAIN
History
Rating: 4.9
Buried treasure, pirate accents, swashbuckling sea battles, tricorn hats, and walking the plank–did you know that none of those elements are true regarding real pirates from history?
In fact, there are plenty of other elements about real-life pirates that are simply fiction. But what about the real history of pirates–is it worth exploring, and why? The history of the Golden Age of Piracy, the one that has shaped the modern conception of a pirate, is complex and long, with lots of information to cover. Until today, there has not been a tome discussing the key details of the Golden Age in a digestible, easy-to-read format. #ad
---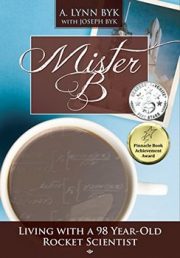 Mister B: Living With a 98-Year-Old Rocket Scientist
by A. Lynn Byk & Joseph Byk
BARGAIN
Biography & Memoir
Rating: 4.4
Mister B could care less about being politically correct. By the time you finish reading about him, you will know how to live a carefree existence.
Best Memoir, 2016, recipient of the Pinnacle Award and Reader's Favorite Award. A surprising odyssey begins when a chauffeur-cook on the verge of financial ruin decides to help a 98-year-old rocket scientist. The old man opines to teach her a few of his own life lessons, namely how to live forever. Born in 1916, to a Polish-speaking mother, physicist Joseph Byk began his early schooling in rope-tied-baggy-pants-poverty. He was every teachers' dreaded student, however, he aspired to design vehicles that defy gravity… #ad
---
A Most Unlikely Betrothal
by Alice Kirks
BARGAIN
Historical Romance
Rating: 4.4
Treated like an uncomely and social pariah, Sophia Emley has resigned herself to spinsterhood at the age of twenty-two. Her life takes an abrupt turn though when the handsome Richard Hatherton, Earl of Brittingham, mistakes Sophia for her prettier sister and kisses her in the shadows. Unbeknownst to them, their kiss was witnessed, and in an instant, a great scandal ensues… How will Sophia feel upon hearing that the only way to clear her name is to marry a man she dislikes?
When Richard finds out that Sophia is now his wife-to-be, he cannot imagine his life by her side. However, he soon realises that there is so much more to his fiancée than what meets the eye, finding himself unable to stop thinking about her unique beauty and intelligence… #ad
---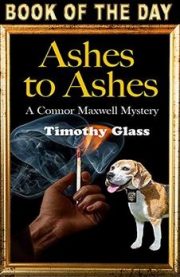 Ashes to Ashes
by Timothy Glass
BARGAIN
Mystery
Rating: 5.0
"Ashes to Ashes A Connor Maxwell Mystery is still another page turner in this mystery series. The series has characters you'll love and characters you'll love to hate. If you love mysteries, you'll love this series." -Jim Dunn, Cincinnati, OH
Sometimes instinct is all a detective has to go on. Add jealousy, money and family ties to the equation and what do you get? Detectives Connor Maxwell, Kate Stroup and canine Sundae have to sift through the ashes to find the answers. Deep in the shadows of that fateful night the crime unfolds with suspense. #ad
---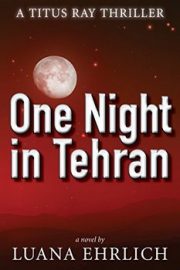 One Night in Tehran
by Luana Ehrlich
FREEBIE
Mystery/Thriller
Rating: 4.7
Veteran CIA officer Titus Ray–on the run from the Iranian secret police–finds shelter with a group of Iranian Christians in Tehran. While urging Titus to become a believer in Jesus Christ, they manage to smuggle him out of Iran to freedom in Turkey.
Returning to the States, he discovers his Iranian mission failed because of political infighting within the Agency. In a hot-tempered outburst, he delivers a scathing indictment against the Deputy Director of Operations, and, as a result, the deputy forces Titus to take a year's medical leave in Oklahoma… Check out Luana Ehrlich's Titus Ray Thrillers! #ad
---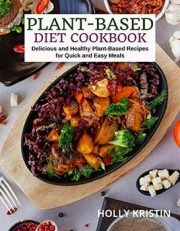 Plant-Based Diet Cookbook
by Holly Kristin
FREEBIE
Cookbook
Rating: 4.5
A diet based on whole plant foods has been shown to reduce the risk of life-style related disease, including certain types of cancer, heart disease, type 2 diabetes, and even hypertension. Eating minimally processed foods significantly benefits our planet and environment.
If you have been wondering about switching to a plant-based diet but you don't know how, or you are looking for healthy and delicious recipes for you plant-based diet plan, this is the right book to help you get started. #ad
---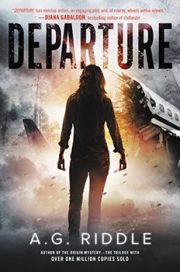 Departure
by A. G. Riddle
BARGAIN
Science Fiction
Rating: 4.3
En route to London from New York, Flight 305 suddenly loses power and crash-lands in the English countryside, plunging a group of strangers into a mysterious adventure that will have repercussions for all of humankind.
Struggling to stay alive, the survivors soon realize that the world they've crashed in is very different from the one they left. But where are they? Why are they here? And how will they get back home? #ad
---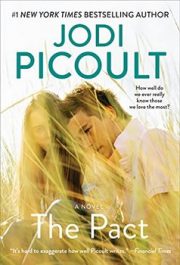 The Pact
by Jodi Picoult
BARGAIN
Women's Fiction
Rating: 4.5
The Golds and the Hartes, neighbors for eighteen years, have always been inseparable. So have their children–and it's no surprise that in high school Chris and Emily's friendship blossoms into something more. But the bonds of family, friendship, and passion–which had seemed so indestructible–suddenly threaten to unravel in the wake of unimaginable tragedy.
When midnight calls from the hospital come in, no one is ready for the truth. Emily is dead at seventeen from a gunshot wound to the head. There's a single unspent bullet in the gun that Chris pilfered from his father's cabinet–a bullet that Chris tells police he intended for himself. But a local detective has doubts about the suicide pact that Chris describes. #ad
---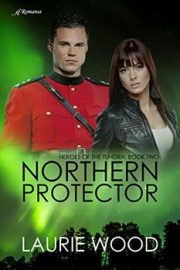 Northern Protector
by Laurie Wood
BARGAIN
Romantic Suspense
Rating: 4.6
Constable Ben Koper is still healing from the bear attack that almost killed him. Nine months after it happened, he returns to Churchill, Manitoba, a changed man–scarred more than just physically. PTSD is his new shadow, haunting his every step, and he can't seem to kick the pain meds he shouldn't need anymore. He's determined to prove, to himself and his colleagues, that he's still up to his job. Failure isn't an option.
ER nurse Joy Gallagher spent the entire last winter texting with a healing Constable Koper. What started as friendly concern from this single mother has grown into full-fledged romantic feelings, and she's eager to level up their friendship and introduce him to the idyllic comfort of small-town life. Until a teenager is murdered at a summer party… Check out Laurie Wood's Heroes of the Tundra series! #ad
---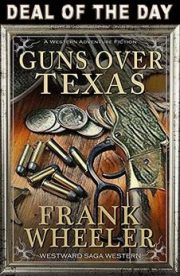 Guns Over Texas
by Frank Wheeler
BARGAIN
Western Adventure Fiction
Rating: New Release
Outlaw Ed Blevins wants a new life, even if it means killing everyone he meets to get it. Rancher Cobb Massey's just trying to raise his brothers right and stay out of people's way. When Blevins shows up in Wildsprings, Texas with his gang of two dozen armed men, he starts a battle that soon becomes a war.
Massey can't ignore the gunfire or recent string of murders. And he won't let Blevins steal Widow Hart's ranch from right under her nose, especially when she's young, beautiful, and all alone. But Mrs. Hart isn't the only one who catches Blevins' eye. A mysterious woman has just bought the town's saloon, and her connection to Blevins might be Massey's undoing. But Massey's got some tricks of his own… Check out Frank Wheeler's A Western Adventure Fiction series! #ad
---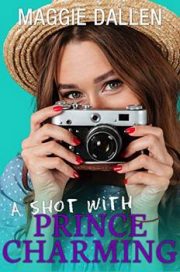 A Shot with Prince Charming
by Maggie Dallen
FREEBIE
Young Adult
Rating: 4.3
With one week left until Jackson and Ruby leave for college, time is running out for them to tell each other the truth about their feelings. There's only one problem. Jackson thinks Ruby hates him, and Ruby's convinced Jackson doesn't know she exists.
But when a kids' princess-themed birthday party brings them together, they have one last shot to make this right. And really, what better place to find love than in a bouncy castle? #ad
---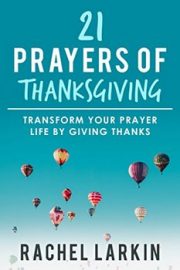 21 Prayers of Thanksgiving
by Rachel Larkin
FREEBIE
Religious & Inspirational
Rating: 4.6
Thanksgiving prayers are powerful!
This book will transform your prayer life through using the everyday spiritual tool of thanksgiving.
Using the 21 prayers will open your eyes to the unseen, draw you into God's presence, unlock conversations with God, keep you hopeful, banish fear and doubt, bring your clarity and experience miracles. #ad
---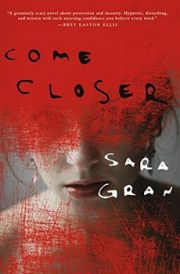 Come Closer
by Sara Gran
BARGAIN
Horror
Rating: 4.0
"What begins as a sly fable about frustrated desire evolves into a genuinely scary novel about possession and insanity. Hypnotic" (Bret Easton Ellis, author of American Psycho).
A recurrent, unidentifiable noise in her apartment. A memo to her boss that's replaced by obscene insults. Amanda–a successful architect in a happy marriage–finds her life going off kilter by degrees. She starts smoking again, and one night for no reason, without even the knowledge that she's doing it, she burns her husband with a cigarette. At night she dreams of a beautiful woman with pointed teeth on the shore of a blood-red sea. #ad
---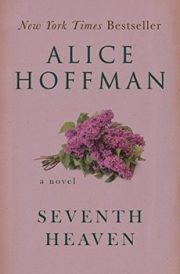 Seventh Heaven
by Alice Hoffman
BARGAIN
Historical Fiction
Rating: 4.1
On Hemlock Street, the houses are identical, the lawns tidy, and the families traditional. A perfect slice of suburbia, this Long Island community shows no signs of change as the 1950s draw to a close–until the fateful August morning when Nora Silk arrives.
Recently divorced, Nora mows the lawn in slingback pumps and climbs her roof in the middle of the night to clean the gutters. She works three jobs, and when her casseroles don't turn out, she feeds her two boys–eight-year-old Billy and his baby brother, James–Frosted Flakes for supper. She wears black stretch pants instead of Bermuda shorts, owns twenty-three shades of nail polish, and sings along to Elvis like a schoolgirl. #ad
---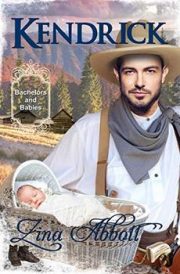 Kendrick: Too Old for Babies
by Zina Abbott
BARGAIN
American Historical Romance
Rating: 4.6
In late 1852, when Kendrick Denham reached Columbia, known as "The Gem of the Southern Mines," he realized the easy-to-find placer gold was no longer that easy to find. He decided he would do better providing fresh meat to the townspeople.
With extremely few women in the region, and most of the respectable ones already married, Kendrick entertains no ambitions for a wife and family. Then in 1854, the county sheriff rides over from Sonora. With a cryptic expression, he hands Kendrick a six-month-old baby girl. "The mother named you as the father." #ad
---
INSTINCT
by Dr. Sharon A. Mitchell
BARGAIN
Psychological Thriller
Rating: 5.0
Ignore your instincts at your peril!
Her husband's life came to an end. Cynthia's coming to terms with that loss. Now the money in her bank account is also coming to an end.
This was not the life she planned, but their little girl depends on her. After years away, dipping her toe back into her former career is tricky. But it should be doable, right? Sure, if not for kidnapping, abduction, trafficking, and…. #ad
Check out Dr. Sharon A. Mitchell's When Bad Things Happen series!