Please be aware that prices may change at any time. Always verify the price before downloading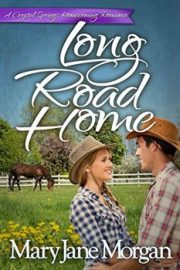 Long Road Home
by Mary Jane Morgan
FREEBIE
Contemporary Romance
Rating: 4.4
Megan Swearingen's life changes forever with the death of her father. Leaving college, she returns home to find her younger sister mute with shock, her mother too depressed to function, and their beloved Thoroughbred horse ranch on the verge of going under.
She's barely arrived when she's forced to accept help from Brett Dawson–the man who once broke her heart–when a marauding mountain lion threatens one of the prized horses they depend on for survival… Check out Mary Jane Morgan's Crystal Springs Romances! #ad
---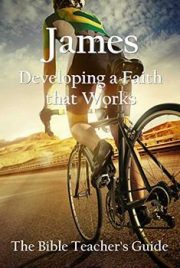 James: Developing a Faith that Works
by Gregory Brown
FREEBIE
Christian Non-Fiction
Rating: 5.0
Unlike other epistles, James is not so much concerned with doctrine but living out doctrine. Over half the words in this epistle are commands. James believed that true faith produces the corresponding works, and if it does not, it is not true faith (Jam 2:14-26). Even the demons believe in God but are not saved (2:15, 19). True faith not only hears God's Word, but obeys it (1:22)…
Let's study this epistle together with The Bible Teacher's Guide. "The Bible Teacher's Guide … will help any teacher study and get a better background for his/her Bible lessons… Check out Gregory Brown's The Bible Teacher's Guide series! #ad
---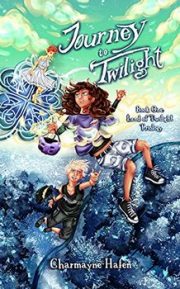 Journey to Twilight
by Charmayne Hafen
BARGAIN
Children's Fiction
Rating: 4.7
Avid sixth-grade trail biker, Lorna Wilson, moves to Arizona with her mom and baby brother leaving her dad behind. Unpacking, Lorna knows she needs to find a way to fit in. When the girl next door knocks on Lorna's front door, she opens up to an idea to solve her problem.
Splashing in the pool at Ally's house, Lorna learns about the bike challenge created by a scar-faced neighborhood legend, Samuel Black. Then, she hears herself boasting that she can take on Samuel Black in his own race and win. Lorna's words quickly come back to bite her. Although none of the kids will root for the new girl, an ancient cairn opens to Lorna showing her the Land of Twilight, a time between times, a land not in real time… Check out Book Two, Return to Twilight! #ad
---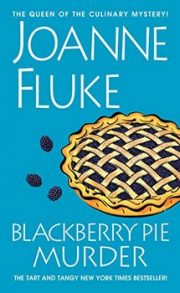 Blackberry Pie Murder
by Joanne Fluke
BARGAIN
Cozy Mystery
Rating: 4.2
It's been a sleepy summer for the folks of Lake Eden, Minnesota. In fact, it's been a whole four months since anyone in the Swensen family has come across a dead body–a detail that just made the front page of the local paper. And that means Hannah Swensen can finally focus on her bakery…or can she?
Life is never really quiet for Hannah. After all, her mother's wedding is about a month away and guess who's in charge of the planning? Just when Hannah believes her biggest challenge will be choosing buttercream or fondant for the cake, she accidentally hits a stranger with her cookie truck while driving down a winding country road in a raging thunderstorm. Hannah is wracked with guilt, and things get even worse when she's arrested–for murder! #ad
---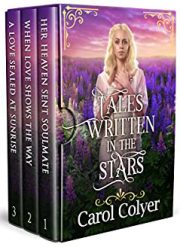 Tales Written in the Stars
by Carol Colyer
BARGAIN
Historical Romance
Rating: 4.7
Three of my best-selling Historical Western Romance stories! Combined the three books have more than 400 positive reviews on Amazon and have been downloaded over 30,000 times! Delightful tales full of emotion, love, drama, action, plot twists, and of course, heart-melting romance!
This set includes: Her Heaven Sent Soulmate, When Love Shows the Way, A Love Sealed at Sunrise
If you love clean Western romances that feature strong women of the era and determined, yet charming, male protagonists, then you are going to love this collection! #ad
---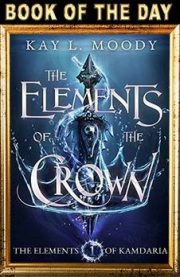 The Elements of the Crown
by Kay L Moody
BARGAIN
Fantasy
Rating: 4.4
She wasn't supposed to become so powerful. She wasn't even supposed to survive. In an empire divided into three rings, Talise is from the lowliest and most dangerous outer ring. To escape that life, she just has to do three things. 1) Attend an elite academy for manipulating the elements of water, air, earth, and fire. 2) Become the most powerful student in her year. 3) Prove her magic is the best in a competition in front of the emperor himself.
Everything goes according to plan until a handsome and rich young man shows up with just as much skill as her. She has to win. She has to hate him. But when the competition falls apart, the emperor forces them to work together instead. Their growing attraction only distracts them from dark truths that the empire has hidden for too long… Check out Kay L Moody's The Elements of Kamdaria series! #ad
---
Off Target
by Michael Rozen
NO LONGER FREE
Thriller
Rating: 4.8
After many years of service in the Israeli Mossad, which ended in a botched operation and a reluctant retirement, Moshe sets off to London for a vacation to meet the daughter he barely got to raise.
Before he manages to track her down, he meets Yasmin, a beautiful and mysterious woman, with whom he spends one day, ending with a romantic dinner in her apartment. The next day, he wakes up in a crate inside the trunk of an airplane. It turns out that Yasmin is a cooperative of a terrorist organization whose greatest wish is to take revenge on Israel for a rogue bomb that killed her family… #ad
---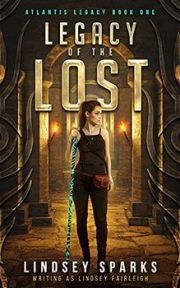 Legacy of the Lost
by Lindsey Sparks & Lindsey Fairleigh
FREEBIE
Science Fiction Adventure
Rating: 4.5
Some secrets are buried for a reason. She's about to uncover the deadliest secret of all…
Anxious and reclusive, Cora Blackthorn uses online gaming as her sole tether to the outside world. Due to a condition that makes human touch crippling, she lives her life confined to a small island in the Puget Sound, never accompanying her mother on her tomb-raiding adventures. But when her mom sends home a cryptic SOS in the form of a mysterious package, Cora discovers the shocking truth behind her extraordinary affliction. Her condition isn't an illness; it's a gift not of this world… Check out Lindsey Sparks' & Lindsey Fairleigh's Atlantis Legacy series! #ad
---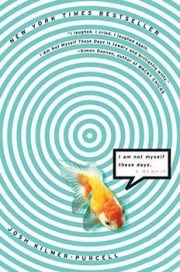 I Am Not Myself These Days
by Josh Kilmer-Purcell
BARGAIN
Biography & Memoir
Rating: 4.6
The New York Times bestselling, darkly funny memoir of a young New Yorker's daring dual life–advertising art director by day, glitter-dripping drag queen and nightclub beauty-pageant hopeful by night–was a smash literary debut for Josh Kilmer-Purcell, now known for his popular PlanetGreen television series The Fabulous Beekman Boys.
His story begins here–before the homemade goat milk soaps and hand-gathered honeys, before his memoir of the city mouse's move to the country… #ad
---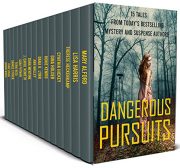 Dangerous Pursuits
by Multiple Authors
BARGAIN
Romantic Suspense
Rating: 4.9
Brand New Release. 15 Stories From Today's Most Popular Mystery and Suspense Authors
"This is a good collection of novellas of suspense and a good way to get acquainted with a number of bestselling Christian mystery and suspense authors. Most of the stories are of the police procedure type but there is one that is psychological as a woman whose baby died is accused of stealing another. One plot deals with cutting edge genetic research where a person is willing to kill to gain control of the lucrative company. One story takes us deep into the dark web where a game turns out to actually be an avenue for selling armaments. Another is about a drug ring where some of the local police are involved. And there is another that is more war oriented, taking place in Iraq. There is even a story for the lover of all things Amish." by Amazon Customer #ad
---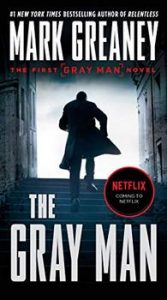 The Gray Man
by Mark Greaney
BARGAIN
Action & Adventure
Rating: 4.4
To those who lurk in the shadows, he's known as the Gray Man. He is a legend in the covert realm, moving silently from job to job, accomplishing the impossible and then fading away. And he always hits his target. Always.
But there are forces more lethal than Gentry in the world. Forces like money. And power. And there are men who hold these as the only currency worth fighting for. And in their eyes, Gentry has just outlived his usefulness. But Court Gentry is going to prove that, for him, there's no gray area between killing for a living and killing to stay alive… #ad
---
The 48-Hour Hookup
by Sarah Ballance
BARGAIN
Romantic Comedy
Rating: 4.6
Who knew a sweaty photo would be good for business? Now unwanted booty calls are coming in as fast as work orders, and Liam Chase needs to get away. Cue a job upstate. His new client is hot as hell, but he left NYC to escape attention, not to hook up with the city's "Runaway Bride".
With three disastrous relationships under her belt, it's clear Claire Stevens's judgment sucks. And what's she's feeling for America's newest sex god? Obviously another hormone-fueled mistake. But when she accidentally fells a tree on his truck, leaving them stranded in a winter storm with a chocolate-snatching raccoon, there's something to be said for body heat. Too bad neither can trust their explosive chemistry… Check out Sarah Ballance's Chase Brothers series! #ad
---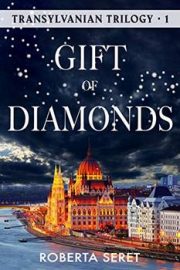 Gift of Diamonds
by Roberta Seret
FREEBIE
Historical Fiction
Rating: 4.5
Seventeen-year-old Mica is a determined aspiring actress living with her parents in Romania as Nicolae Ceausescu begins his reign. Her parents are covertly political and influential, which makes them a perfect target for the Secret Police.
They're soon arrested, and Mica flees the country with her father's rare–and possibly cursed–diamonds. With her parents imprisoned, it's up to Mica to investigate the terrorism involving Ceausescu and his nuclear business partners. #ad
---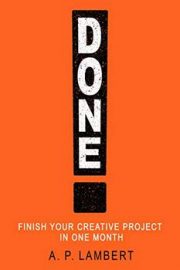 Done!: Finish Your Creative Project in One Month
by A. P. Lambert
FREEBIE
Crafts & Hobbies
Rating: 4.3
Done! is about finishing fast and finishing well. Whether you're starting a new creative project or picking one back up, Done! is the book to guide you through all the essential steps from start to finish within a timely manner–one month.
In this book, you'll learn some valuable lessons, like how to invite ideas, ditch distractions, track time, and maintain momentum. You will have a clear goal and a plan for reaching it–all in ten short (and fun) chapters. #ad
---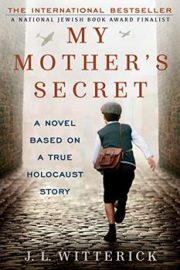 My Mother's Secret
by J.L. Witterick
BARGAIN
Literary Classics
Rating: 4.6
Inspired by a true story, My Mother's Secret is a captivating and ultimately uplifting tale intertwining the lives of two Jewish families in hiding from the Nazis, a fleeing German soldier, and the mother and daughter who save them all.
Told simply and succinctly from four different perspectives–all under one roof–My Mother's Secret is a testament to the kindness, courage, and generosity of ordinary people who chose to be extraordinary. #ad
---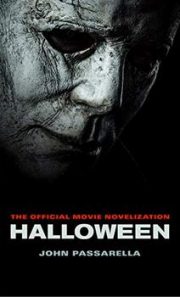 Halloween: The Official Movie Novelization
by John Passarella
BARGAIN
Horror
Rating: 4.7
In 1978, Laurie Strode survived an encounter with Michael Myers, a masked figure who killed her friends and terrorized the town of Haddonfield, Illinois on Halloween night. Myers was later gunned down, apprehended and committed to Smith's Grove State Hospital.
For forty years, memories of that nightmarish ordeal have haunted Laurie and now Myers is back once again on Halloween, having escaped a routine transfer, leaving a trail of bodies in his wake. This time, Laurie is prepared with years of survival training to protect herself, her daughter Karen and her granddaughter Allyson, a teenager separated from her family and enjoying Halloween festivities. #ad
---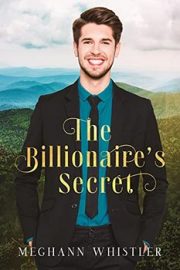 The Billionaire's Secret
by Meghann Whistler
BARGAIN
Christian Romance
Rating: 4.9
When Ryan Lawson's business partners force him to go on a wilderness retreat to come to terms with a shocking diagnosis, the last thing on Ryan's mind is romance. But when he's stranded in the woods with a sweet young event planner, all thoughts of business take a back seat to her girl-next-door appeal.
Fresh off a bad breakup, Zara Georgopoulos comes to Vermont to help her terminally ill mom work through her bucket list–not fall in love with a man who's the exact opposite of her usual type. But when Ryan starts working his way into her heart with his kindness and generosity, she needs to make a decision: Trust the biotech billionaire not to walk all over her, or go back to guarding her heart… #ad
---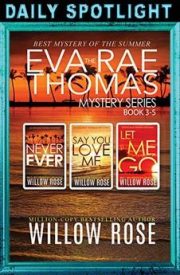 The Eva Rae Thomas Mystery Series: Book 3-5
by Willow Rose
BARGAIN
Mystery
Rating: 4.4
Former FBI-profiler Eva Rae Thomas is back and embedded in a true nightmare reaching deep into her own family.
NEVER EVER: Ex-agent Eva Rae Thomas is on the run. She has done things she never knew she was capable of the past month while hunting for her kidnapped daughter.
SAY YOU LOVE ME: What would you do if your brother was accused of a horrible crime, and you were certain he didn't do it?
LET ME GO: What if a stranger tells you that she believes your child is about to be killed? What if that woman is an ex-FBI profiler with a disputable reputation? Would you believe her? #ad