Please be aware that prices may change at any time. Always verify the price before downloading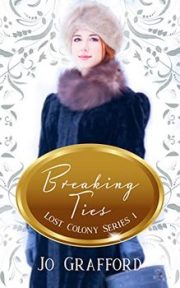 Breaking Ties
by Jo Grafford
FREEBIE
Western Romance
Rating: 4.6
Desperate to escape a life of poverty, Rose Payne enlists as a ship clerk and sails to the New World. On the way, a shocking conspiracy threatens her hope of joining the first permanent British colony in the Americas.
Not knowing who she can trust among her countrymen, the fiery-haired pioneer turns to their only Native passenger for help – a tall, stoic shipmate heading home after a diplomatic tour in London. Though most of the nobility turn up their noses at Chief Manteo's broken English and foreign ways, Rose quickly finds in him a fiercely protective friend, ally, and admirer. As the web of danger closes around them, she is forced to confront the biggest risk of all – the one this dark and handsome lord of the woods poses to her heart! Check out Jo Grafford's Lost Colony Series! #ad
---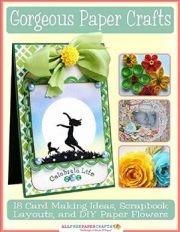 Gorgeous Paper Crafts
by Prime Publishing LLC
FREEBIE
Crafts & Hobbies
Rating: 4.1
Cards, scrapbook layouts, and even paper flowers are extremely versatile paper crafts. After all, one can make a card for any occasion, a scrapbook layout to document any memory, and a paper flower to embellish any project.
When enough time and effort have been put into these amazing paper crafts, the finished results can become gifts that loved ones will treasure forever. #ad
---
EVE: What Really Happened In The Garden
by Joyce Tilney
BARGAIN
Christian Bible Study
Rating: N/A
This is not a book about what happened in the Garden. It is a book about why it happened. It all started in the Garden, and we must learn the lessons from the Garden to build our Garden of Life in this world. One of the key objectives of this book is to empower you to shift the atmosphere in your life, in your home, and in your workplace from chaos to peace. The power of choice is in your hands!
About the Author: Joyce Tilney is wife, mother and grandmother. She lived in Scotland for 11 years and traveled throughout Europe and Asia. At this time she lives near Philadelphia, PA where she continues to travel teaching the faithfulness of God. #ad
---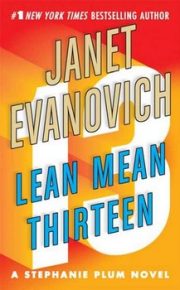 Lean Mean Thirteen
by Janet Evanovich
BARGAIN
Women Sleuths
Rating: 4.7
MISTAKE #1: Dickie Orr: Stephanie was married to him for about fifteen minutes before she caught him cheating on her with her archnemesis, Joyce Barnhardt. Another fifteen minutes after that, Stephanie filed for divorce, hoping never to see either one of them again.
MISTAKE #2: Doing favors for super bounty hunter Carlos Manoso (aka Ranger): Ranger needs Stephanie to meet with Dickie and find out if he's doing something shady. Turns out, he is. Turns out, Dickie's also back to doing Joyce Barnhardt. And it turns out Ranger's favors always come with a price… #ad
---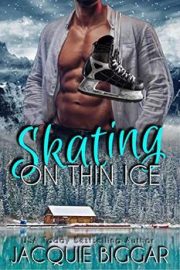 Skating on Thin Ice
by Jacquie Biggar
BARGAIN
Romantic Suspense
Rating: 4.1
Sam Walters has made a deal with the devil. In order to win a much-needed contract as physical therapist to one of the NHL's leading hockey teams, Sam must delay the recovery of their sniper, Mac Wanowski. The trouble is, the more she gets to know the taciturn hockey player, the more she aches to help him.
Mac 'The Hammer' Wanowski chased the Stanley Cup dream for too many years. Last time he was close it had cost him his wife. As injuries continue to plague the team, Mac works to catch a killer and keep the woman he's come to love from the hands of a madman. Hockey can be a dangerous sport, especially when millions of dollars are at stake. Check out Jacquie Biggar's Men of WarHawks Series! #ad
---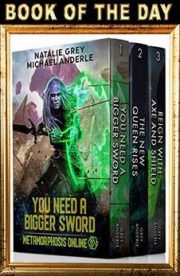 Metamorphosis Online Complete Series Boxed Set
by Natalie Grey & Michael Anderle
BARGAIN
Science Fiction
Rating: 4.5
Enter the world of Metamorphosis Online, a fully immersive video game where players compete for spots in the Global Top 10–ranks that actually pay you to play the game.
Boxed Set Includes: You Need A Bigger Sword: Broke, single, and working a crappy job as a blackjack dealer, Gracie's just blowing off steam and having fun. Can playing a new type of immersive game help her overcome real-life issues, or will it cause more problems?
Also included: The New Queen Rises & Reign With Axe And Shield. CLICK above to read the full descriptions! #ad
---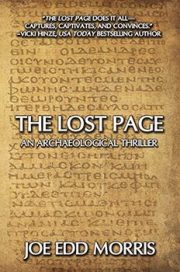 The Lost Page: An Archaeological Thriller
by Joe Edd Morris
FREEBIE
Thriller
Rating: 4.7
An unforgettable story of two courageous couples who risk everything for truth.
Amid a revolution, archaeologist Christopher Jordan and ancient manuscript expert Kathryn Ferguson travel to Syria in search of the original scroll of Marks' Gospel. Paralleling their quest is the story of the evangelist's escape with the scroll from the Roman siege of Jerusalem in 70 C.E., his struggles to complete the manuscript and his journeys and efforts with the daughter of Peter the Apostle to protect and save it for the ages. For both couples, time is running out and enemies are closing in. #ad
---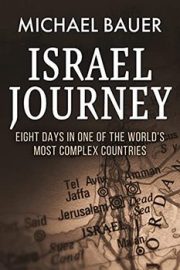 Israel Journey: Eight Days In One Of The World's Most Complex Countries
by Michael Bauer
NO LONGER FREE
Non-Fiction
Rating: 4.8
For more than 20 years, Michael Bauer crossed the State of Israel from end to end, leading groups and teaching them about the little slice of land that has influenced culture, religion, and faith around the globe more than any other.
His vast experience has led to this book, a unique travel diary in which Bauer leads nine young media professionals from diverse religious, ethnic, and political backgrounds around Israel, on a tour of the most important sites in Israel. He takes them up and down the country's borders and beyond them, providing an opening for conversation about the many interesting issues pertaining to Israel: religion, history, geopolitics, economics, culture, and the country's existence. #ad
---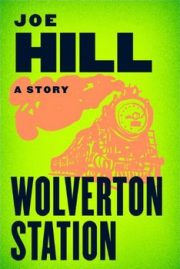 Wolverton Station
by Joe Hill
BARGAIN
Horror
Rating: 4.1
From the New York Times bestselling author of NOS4A2 and Horns, and the award-winning story collection 20th Century Ghosts, comes this e-short story.
Saunders made his fortune as a hatchet man for hire and has come to England to do what he does best: chop down the little guys to clear the way for a global firm. But his train north just made an unexpected stop to let on some passengers straight out of the worst kind of fairy tale. Now he's up to his ankles in blood and finding out just what it really means to live in a dog-eat-dog world… #ad
---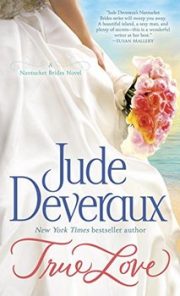 True Love
by Jude Deveraux
BARGAIN
Women's Fiction
Rating: 4.6
Just as Alix Madsen is finishing up architectural school, Adelaide Kingsley dies and wills her, for one year, the use of a charming nineteenth-century Nantucket house. The elderly woman's relationship to the Madsen family is a mystery to the spirited Alix–fresh from a romantic breakup–but for reasons of her own Alix accepts the quirky bequest, in part because it gives her time to plan her best friend's storybook wedding.
But unseen forces move behind the scenes, creaking Kingsley House's ancient floorboards. It seems that Adelaide Kingsley had a rather specific task for Alix: to solve the strange disappearance of one of the Kingsley women, Valentina, more than two hundred years ago. #ad
---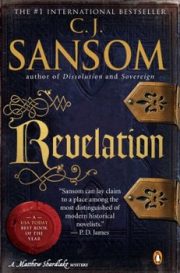 Revelation
by C. J. Sansom
BARGAIN
Historical Mystery
Rating: 4.6
The Matthew Shardlake Tudor Mystery series continues with this fourth suspenseful installment by the bestselling author of Winter in Madrid and DominionIn 1543, while Tudor England is abuzz with King Henry VIII's wooing of Lady Catherine Parr, Matthew Shardlake is working to defend a teenage boy, a religious fanatic being held in the infamous Bedlam hospital for the insane.
Then, when an old friend is murdered, Shardlake's search for the killer leads him back not only to Bedlam but also to Catherine Parr-and the dark prophecies of the Book of Revelation. #ad
---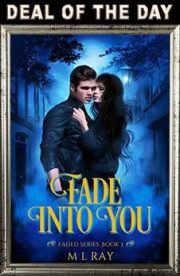 Fade Into You
by M. L. Ray
BARGAIN
Paranormal Romance
Rating: 4.8
Would you team up with your murderer to get back to the man you love? Hovering somewhere between life and death, Gaia Sullivan is disappearing from the mortal world and entering a new plane of existence. Leaving behind a traumatized nephew, a coven of her beloved vampires, and the love of her life, Asa Thorn, Gaia descends into a new realm where her only companion is the vampire who murdered her repeatedly throughout the centuries–Kabir.
Having to team up with her enemy to survive and try to return to her loved ones, Gaia and Kabir find themselves up against an ancient horror, a millennia-old vampire-hybrid named Hayden, who has his own reasons for wanting them as his prisoners. In the human world, Asa, Yoon, and the rest of the Thorn coven are split between finding a cure for Gaia and finding her human sister Lana who has been taken by a serial-killer vampire named Riccardo… Check out M. L. Ray's Faded Paranormal Romance Series! #ad
---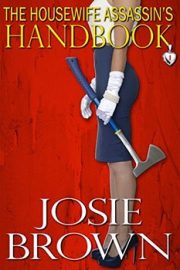 The Housewife Assassin's Handbook
by Josie Brown
FREEBIE
Dark Humor
Rating: 4.0
Every desperate housewife wants an alias. Donna Stone has one–and it happens to be government-sanctioned.
But Donna earned it the hard way. Her husband was killed the day she delivered their third child. To avenge her husband's murder, Donna leads a secret life: as an assassin. But espionage makes for strange bedfellows, and brings new meaning to that old adage, "Honey, I'm home…" #ad
---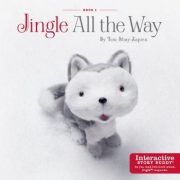 Jingle All the Way
by Tom Shay-Zapien
FREEBIE
Children's Fiction
Rating: 4.5
Jingle All the Way is the tale of a loveable, obedient pup who wants nothing more than a place to call home for the holidays.
Little ones will love hearing this story as a narrator reads to them, page by page. And if he's nearby, the Jingle™ Story Buddy® stuffed animal will respond when you read key phrases from the story. #ad
---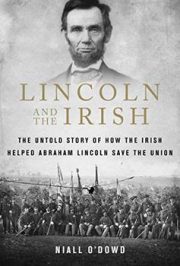 Lincoln and the Irish
by Niall O'Dowd
BARGAIN
History
Rating: 4.5
When Pickett charged at Gettysburg, it was the all-Irish Pennsylvania 69th who held fast while the surrounding regiments broke and ran. And it was Abraham Lincoln who, a year earlier at Malvern Hill, picked up a corner of one of the Irish colors, kissed it, and said, "God bless the Irish flag."
Lincoln and the Irish untangles one of the most fascinating subtexts of the Civil War: Abraham Lincoln's relationship with the men and women coming to America to escape the Irish famine. #ad
---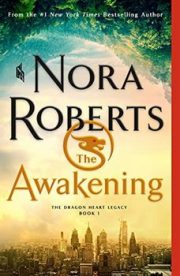 The Awakening
by Nora Roberts
BARGAIN
Fantasy
Rating: 4.8
When Breen Kelly was a girl, her father would tell her stories of magical places. Now she's an anxious twentysomething mired in student debt and working a job she hates. But one day she stumbles upon a shocking discovery: her mother has been hiding an investment account in her name. It has been funded by her long-lost father–and it's worth nearly four million dollars.
This newfound fortune would be life-changing for anyone. But little does Breen know that when she uses some of the money to journey to Ireland, it will unlock mysteries she couldn't have imagined… #ad
---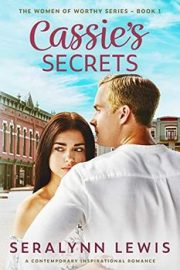 Cassie's Secrets
by Seralynn Lewis
BARGAIN
Inspirational Romance
Rating: 4.6
Single mom, Cassie Verano, and her two young daughters move to small-town Worthy, Ohio to be near her brother and his family. She longs to raise her daughters without her ex-husband's family's controlling interference, and live in peace. When her daughters befriend two girls who are cared for by their matchmaking aunt, Cassie avoids it at all costs. It's the last thing she needs or wants after escaping a dangerous marriage.
Widowed business owner, Steve Nardelli, wants nothing more than to complete his huge Australian deal and expand his deceased father's electronics firm to secure his family's future. Though his wife died, their marriage was anything but happy. His sister's matchmaking only annoys him and adds to his guilt, especially when the lovely Cassie Verano seems to be hiding something–and he's not interested in anyone else's deceitful ways… Check out Seralynn Lewis's Women of Worthy series! #ad
---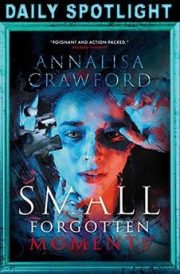 Small Forgotten Moments
by Annalisa Crawford
BARGAIN
Psychological Suspense
Rating: 4.5
Is Zenna a muse, a sleep-deprived apparition, or something much more sinister?
Suffering long-term amnesia, artist Jo Mckye is ready to start a fresh, new project after the success of her debut exhibition. But the fictional subject of the collection, Zenna, won't let go so easily. Infiltrating Jo's dreams–and increasingly, her waking hours–Zenna is fast becoming a dangerous obsession. Jo is confident the answers lie at her childhood home, an idyllic Cornish village on the south-east coast; she just doesn't know why. Only when she walks into the sea and almost drowns does the past start to unravel.
Haunting and melodic, fans of Daphne du Maurier and Daisy Johnson will adore this. #ad