Please be aware that prices may change at any time. Always verify the price before downloading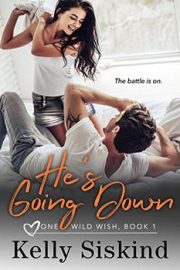 He's Going Down
by Kelly Siskind
FREEBIE
Romance
Rating: 4.2
It started as a normal birthday celebration. Was there wine? Of course. Did I let loose with my best friends? Absolutely. Did I have one glass too many and follow a tattooed bad boy into a bar? Cue mortification. I don't do reckless, or wild nights of hot sex.
Correction: I didn't used to. I also didn't plan to drunk-email my boss and quit my soul-sucking job, leaving me in a financial mess. But I'm churning those lemons into lemonade! I'm chasing my dream job handling wine at San Francisco's hottest restaurant. But guess who shows up as my competition? None other than my tattooed bad decision… Check out Kelly Siskind's One Wild Wish series! #ad
---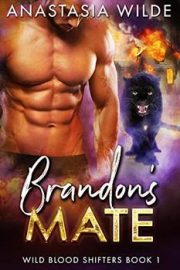 Brandon's Mate
by Anastasia Wilde
FREEBIE
Paranormal Romance
Rating: 4.6
Six years ago, Brandon Fierro left the Bad Blood Crew in his rearview mirror. Only one problem–he never forgot the girl he left behind. But his big plans to go back for her as alpha of his own crew turned to blood and ashes, and all he has left is a broken panther, a revenge mission, and four ghosts that won't leave him the hell alone…
Kitty Jameson has spent the last six years trying NOT to think about Brandon–her childhood protector, her best friend, her first crush–and the boy who broke her heart when he left the crew without even a goodbye. But when Kitty's white wolf genes kick in and start giving her visions of Brandon in deadly danger, she knows she has to find him–even if she can't forgive him… Check out Anastasia Wilde's Wild Blood Shifters series! #ad
---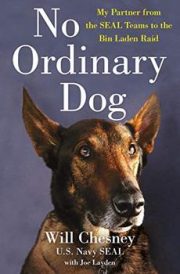 No Ordinary Dog
by Will Chesney & Joe Layden
BARGAIN
Biography & Memoir
Rating: 4.9
Two dozen Navy SEALs descended on Osama bin Laden's compound in May 2011. After the mission, only one name was made public: Cairo, a Belgian Malinois and military working dog. This is Cairo's story, and that of his handler, Will Chesney, a SEAL Team Operator whose life would be irrevocably tied to Cairo's.
Starting in 2008, when Will was introduced to the SEAL canine program, he and Cairo worked side by side, depending on each other for survival on hundreds of critical operations in the war on terrorism. But their bond transcended their service. Then, in 2011, the call came: Pick up your dog and get back to Virginia. Now… #ad
---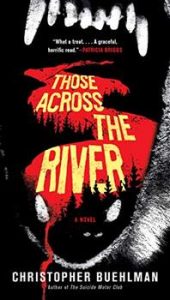 Those Across the River
by Christopher Buehlman
BARGAIN
Horror
Rating: 4.4
Haunted by memories of the Great War, failed academic Frank Nichols and his wife have arrived in the sleepy Georgia town of Whitbrow, where Frank hopes to write a history of his family's old estate–the Savoyard Plantation–and the horrors that occurred there.
At first their new life seems to be everything they wanted. But under the facade of summer socials and small-town charm, there is an unspoken dread that the townsfolk have lived with for generations. A presence that demands sacrifice. It comes from the shadowy woods across the river, where the ruins of the Savoyard Plantation still stand. Where a long-smoldering debt of blood has never been forgotten… #ad
---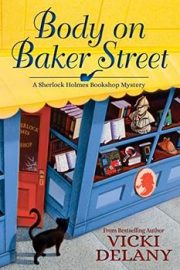 Body on Baker Street
by Vicki Delany
BARGAIN
Cozy Mystery
Rating: 4.5
Gemma Doyle and Jayne Wilson are busy managing the Sherlock Holmes Bookshop and Emporium on Baker Street and adjoining Mrs. Hudson's Tea Room in anticipation of the store's upcoming book signing with the illustrious Renalta Van Markoff, author of the controversial Hudson and Holmes mystery series.
But during the author Q&A session, dedicated Sherlockian Donald Morris verbally attacks Renalta and her series for disgracing Sherlock's legacy, only to be publicly humiliated when the author triumphantly lashes back and gains the upper hand. That is until Renalta collapses on the table–dead. #ad
---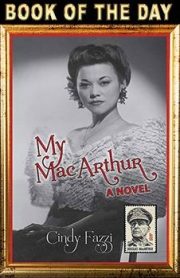 My MacArthur
by Cindy Fazzi
BARGAIN
Women's Fiction
Rating: 4.2
The year is 1930. The place: Manila. Douglas MacArthur is the most powerful man in the Philippines, a United States colony. He's fifty years old, divorced, and he falls in love at first sight with a ravishing young Filipino woman. He writes her a love note on the spot. Her name is Isabel Rosario Cooper, an aspiring movie actress. One glance at his note and she thinks of him as my MacArthur.
MacArthur pursues his romantic obsession even though he's breaking numerous taboos. She reciprocates his affection because he could open doors for her financially struggling family. That MacArthur happens to be handsome compensates for the fact that he's as old as her father… #ad
---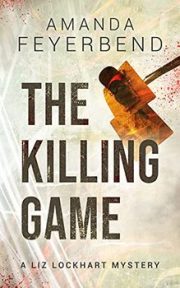 The Killing Game
by Amanda Feyerbend
FREEBIE
Mystery/Thriller
Rating: 5.0
Beautiful, rich, and skilled…as a life coach, Simone also liked to kill. Would Liz be her next victim?
At 29, she's been happily married for two years. Her childhood was filled with trauma, and it drove her to become a police officer. Liz had found balance in life, love, and her career. That morning in Marietta, it all changed in an instant. The shots rang out. Training and instincts took over. Liz couldn't stop him. She wasn't a detective, but they needed her help. This mass shooting had the Atlanta metro area worried, and the chief needed answers. Liz was vital to the case. #ad
---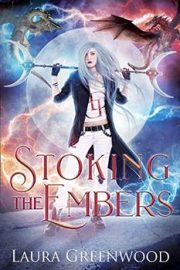 Stoking The Embers
by Laura Greenwood
FREEBIE
Fantasy
Rating: 4.3
Two hundred and fifty people go into the Dragon Duels. One in fifteen come out.
When Raine finds herself part of the quarterly Dragon Duels, she has to do everything she can to survive without losing herself in the process. Teaming up with a volunteer from the White Towers is the last thing she thought she'd do, but Cobalt has the information she needs to live to win, and she isn't about to let that slip through her fingers. Escaping from the dragons is only half the battle – does she have what it takes to win the rest? #ad
---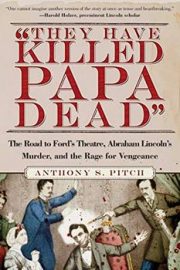 "They Have Killed Papa Dead!"
by Anthony Pitch
BARGAIN
History
Rating: 4.5
The assassination of Abraham Lincoln is a central drama of the American experience. Its impact is felt to this day, and the basic story is known to all.
Anthony Pitch's thrilling account of the Lincoln conspiracy and its aftermath transcends the mere facts of that awful night during which dashing actor John Wilkes Booth shot Lincoln in the head and would-be assassin Lewis Payne butchered Secretary of State William Seward in the bed of his own home… #ad
---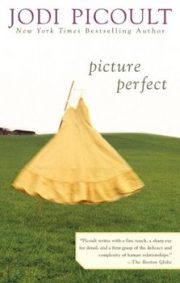 Picture Perfect
by Jodi Picoult
BARGAIN
Literary Fiction
Rating: 4.1
To the outside world, they seem to have it all. Cassie Barrett, a renowned anthropologist, and Alex Rivers, one of Hollywood's hottest actors, met on the set of a motion picture in Africa. They shared childhood tales, toasted the future, and declared their love in a fairy-tale wedding. But when they return to California, something alters the picture of their perfect marriage.
A frightening pattern is taking shape–a cycle of hurt, denial, and promises, thinly veiled by glamour. Torn between fear and something that resembles love, Cassie wrestles with questions she never dreamed she would face: How can she leave? Then again, how can she stay? #ad
---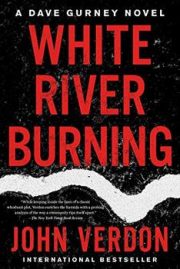 White River Burning
by John Verdon
BARGAIN
Mystery/Thriller
Rating: 4.4
Tensions have been running high in White River as it approaches the anniversary of a fatal shooting of a black motorist by a local police officer. The polarized city is on edge, confronted with angry demonstrations, arson, and looting. In the midst of the turmoil, a White River police officer is shot dead by an unknown sniper.
As the town spirals out of control, local authorities approach Dave Gurney to conduct an independent investigation of the shooting. White River Burning is the most provocative and timely book yet by the author hailed by The New York Times as "masterly." #ad
---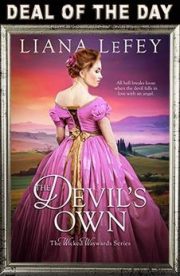 The Devil's Own
by Liana LeFey
BARGAIN
Historical Romance
Rating: 4.2
Lord Devlin Wayward, gambler and dedicated rake, returns home for the first time in years, and lands himself and his identical twin, Daniel, the good reverend, in deep trouble. Devlin ends up with a broken leg and unable to travel to London, yet he must return. He's got an important deal that will make or break his fortune. He persuades the reluctant reverend to take his place in London while he temporarily minds his brother's flock.
Miss Mary Tomblin is taken with the devastatingly handsome reverend. He represents everything she desires in a husband, after narrowly evading a ruthless rake last Season. Mary knows she'll make him an excellent wife, but the vicar rebuffs every advance – until he suddenly accepts her help with pastoral duties while his broken leg heals… #ad
---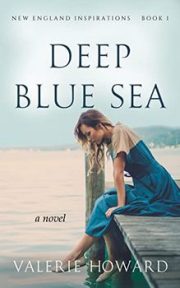 Deep Blue Sea
by Valerie Howard
FREEBIE
Christian Fiction
Rating: 4.4
For over a decade, Jamie Walker has kept her deepest, darkest secret, but when her family cooperates with a detective and begins to dig into the past, Jamie's already tattered life begins to fall apart at the seams. With her marriage, her job, and her sanity in jeopardy, Jamie is desperate to escape everything that reminds her of that fateful night, if only the nightmares would stop haunting her.
Widowed pastor Byron Mitchell lost his wife and his son in the same weekend. His wife in a horrible accident, and his son in a heated argument. Desperate to win his son back, no matter the cost, Byron strikes out at every turn until he gets injured trying to stop a bank robbery. Forced to visit him in the hospital, his son makes it clear he doesn't appreciate Byron's intrusion into his life… #ad
---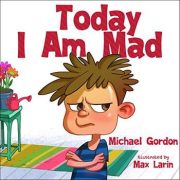 Today I Am Mad
by Michael Gordon
FREEBIE
Children's Fiction
Rating: 4.5
"Cute story, emphasizes empathy & kindness. My kids loved it!" -Carol, Amazon Reviewer
Kids feel emotions in big ways! Here's a great story for helping kids manage their feelings. Help children learn to identify and regulate their emotions. Anger is a normal, healthy emotion. Behaving badly doesn't make you bad. Teaching your kids to deal with disappointment. Learn to tame your temper. Teaching kids about empathy, kindness, and compassion. #ad
---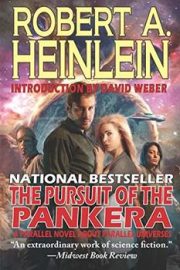 The Pursuit of the Pankera
by Robert A. Heinlein
BARGAIN
Science Fiction
Rating: 4.3
The Pursuit of the Pankera is one of the most audacious experiments ever done in science fiction by the legendary author of the classic bestseller Starship Troopers.
Robert A. Heinlein wrote The Number of the Beast, which was published in 1980. In the book Zeb, Deety, Hilda and Jake are ambushed by the alien "Black Hats" and barely escape with their lives on a specially configured vehicle (the Gay Deceiver) which can travel along various planes of existence, allowing them to visit parallel universes. #ad
---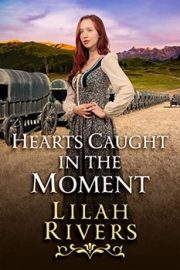 Hearts Caught in the Moment
by Lilah Rivers
BARGAIN
Historical Romance
Rating: 5.0
It was Christmas of 1864 when Annabelle Grey's father was told the bad news. He would not be able to continue doing drives for his stagecoach delivery and transport business due to a debilitating disease. Blessed with two daughters and no sons, his business was destined to fail…
However, Belle is determined to show her father she is just as capable of taking over the business as any man in their hometown of Greentree, Montana. The only thing standing between her and success is her business rival and his son, who see her as a weak woman, not fit for the job. Is the charming man who keeps her away from a blooming business really that terrible? #ad
---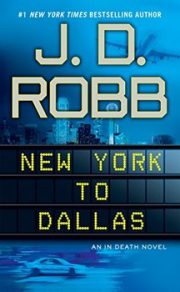 New York to Dallas
by J. D. Robb
BARGAIN
Women Sleuths
Rating: 4.8
#1 New York Times bestselling author J. D. Robb presents an intense and terrifying case for New York homicide cop Eve Dallas: one that will take her all the way to the city that named her–and plunge her into the nightmares of her childhood…
When a monster named Isaac McQueen–taken down by Eve back in her uniform days–escapes from Rikers, he has two things in mind. One is to take up where he left off, abducting young victims and leaving them scarred in both mind and body. The other is to get revenge on the woman who stopped him all those years ago. #ad
---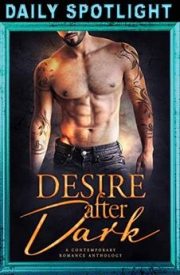 Desire After Dark
by Multiple Authors
BARGAIN
Contemporary Romance Anthology
Rating: 4.8
Swoony heroes. Sizzling chemistry. Sweet kisses. This and more awaits you in the Desire After Dark anthology, a collection that proves boys are better in books and desire really is better after dark.
Over twenty of your favorite authors have come together to bring you your next book boyfriend in the hot bad boys you can't resist, the swoon-worthy heroes that will sweep you off your feet, and all the sexy studs you'll meet between the pages. You'll find all your favorite tropes, ranging from steamy to downright scorching. This one amazing compilation will satisfy your craving for enemies to lovers, small town, second chance, sexy dark, sports, rom com, forbidden, age gap, friends to lovers, opposites attract, and many more! #ad