Please be aware that prices may change at any time. Always verify the price before downloading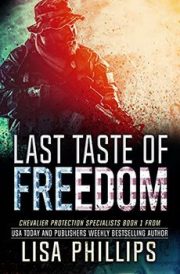 Last Taste of Freedom
by Lisa Phillips
FREEBIE
Christian Romantic Suspense
Rating: 4.6
For trophy daughter Nora Gladstone, life isn't as perfect as it appears. When her only ally is suspiciously killed the truth of her father's treachery leaks through the cracks of the facade that is her whole world.
Zander O'Connell and his team of former soldiers and spies accept a mission from the director of the Department of Clandestine Services. A quick search of the objective before they destroy it reveals a sinister picture. Determined to bring her father down, Nora may be the key to the question at the core of Zander's existence. But when a man thought dead resurfaces, the threat becomes far more dangerous than any of them expected… Check out Lisa Phillips's Chevalier Protection Specialists series! #ad
---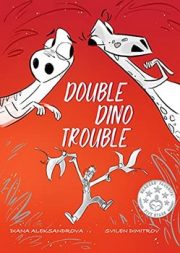 Double Dino Trouble
by Diana Aleksandrova
FREEBIE
Children's
Rating: 4.6
Mr. Smith, who believes dinosaurs are long extinct, unravels a million years old egg without noticing. A little dinosaur follows him home, terrifies his cat, and rampages his house. Mr. Smith goes to sleep thinking his cat is next to him, only to wake up next to a dinosaur the following day.
The man follows the weird creature up the mountain, where he has to fight for his life. Flown by twin dinosaurs, and almost killed by a poisonous one, Mr. Smith manages to escape with the help of his two new friends – Timo and Tara. Check out Diana Aleksandrova's Dino Trouble series! #ad
---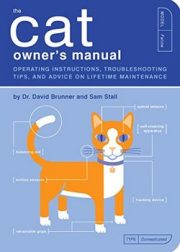 The Cat Owner's Manual
by David Brunner & Sam Stall
BARGAIN
Crafts & Hobbies
Rating: 4.6
Scratch marks on your furniture. Dead mice on your doorstep. Stray hairs all over your clothes. It's enough to make you cry out, "Why doesn't my cat have an owner's manual?" And now–finally–she does.
Through step-by-step instructions and helpful schematic diagrams, The Cat Owner's Manual explores hundreds of frequently asked questions: Which breeds interface best with dogs? How can I maintain a quality exterior finish? And why does my model always drink from the bathtub? Whatever your concerns, you'll find the answers here–courtesy of celebrated veterinarian Dr. David Brunner and acclaimed author Sam Stall. #ad
---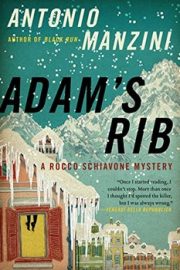 Adam's Rib
by Antonio Manzini
BARGAIN
Mystery/Thriller
Rating: 4.2
Six months after being exiled from his beloved Rome, Deputy Police Chief Rocco Schiavone has settled into a routine in the cold, quiet, chronically backward alpine town of Aosta: an espresso at home, breakfast in the piazza, and a morning joint in his office.
A little self-medication helps Rocco deal with the morons that almost exclusively comprise the local force. Especially on a day like today. It's his girlfriend's birthday (if you could call her that; in his mind, Rocco's only faithful to his late wife), he has no gift–and he's about to stumble upon a corpse. #ad
---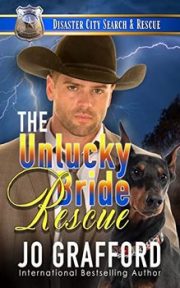 The Unlucky Bride Rescue
by Jo Grafford
BARGAIN
Sweet Romantic Suspense
Rating: New Release
A Texas Ranger balancing a demanding career with a new marriage, his lovely bride who leaves him without an explanation, and the financial fraud scheme that puts their hearts back on a collision course…
It's not easy being a Texas Ranger. Seven Colburn is living proof of that. He can tell anyone who wants to listen about the long hours, constant danger, mediocre pay, and number of marriages that don't survive his choice of careers, including his own. When a mysterious donor pays his tuition at the prestigious Disaster City Search and Rescue Academy, he jumps at the opportunity to bury his heartache in a new challenge. Only to discover his wife has accepted the position of head chef at the same academy… Check out Jo Grafford's Disaster City Search and Rescue series! #ad
---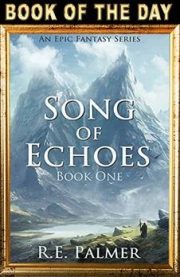 Song of Echoes
by R.E. Palmer
BARGAIN
Epic Fantasy
Rating: 4.4
'All that has gone before is woven into the Song; joy, sorrow; kind acts and cruel acts; creation and destruction. Past, present, and what has yet to come, make themselves known – if you know how to listen.'
For three hundred years, the people of the Five Realms have lived in relative peace, protected by their great leader, the Archon. Yet, far to the north, in the frozen lands beyond the Draegalen Trench, the Ruuk stir, driven by a rising evil, long believed banished from the world. But rumors questioning the Archon's ability to defend the realms once more, persist. Elodi, the Lady Harlyn, uneasy in her new role following the death of her father, and Toryn, a farmworker and outsider in his village, must discover a way to fight an enemy that all but defeated their ancestors.
Check out R.E. Palmer's Song of Echoes series! #ad
---
Apple Pie and Follies
by Lizzie Lewis
FREEBIE
Cozy Mystery
Rating: 4.2
Alice and Rupert Forrester have just moved into the house Abi used to call Creepy Castle. The basement apartment will soon be ready for newlywed Bethany and Harry with baby Freddie. Alice finds an old map of the area in the college library, which leads to some exciting discoveries.
Some items donated to the local cat charity cause serious problems for Abi and Danny, with Danny locked in a police cell and suspended from work at lawyers Branks, Davis & Waters, and Abi taken in for questioning. Meanwhile, life at Button Up coffee shop proceeds in the usual way – a way that is often far from normal. #ad
---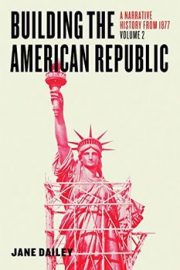 Building the American Republic, Volume 2
by Jane Dailey
FREEBIE
History
Rating: 4.3
The American nation came apart in a violent civil war less than a century after ratification of the Constitution. When it was reborn five years later, both the republic and its Constitution were transformed.
Volume 2 opens as America struggles to regain its footing, reeling from a presidential assassination and facing massive economic growth, rapid demographic change, and combustive politics. #ad
---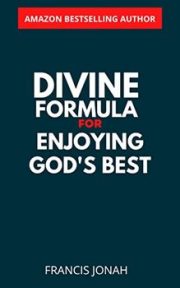 Divine Formula For Enjoying God's Best
by Francis Jonah
BARGAIN
Christian Non-Fiction
Rating: 5.0
There are PREDICTABLE formulas in the Bible which Guarantee Results.
In the pages of this book, you will discover simple and easy to follow formulas that will cause you to enjoy God's best on your life. The best of God is available for you to enjoy. The only reason you are not enjoying it is because of ignorance or a lack of know how to enjoy them. The exciting formulas in this book will prove to you that God is so wise and has the solution to every problem on earth.
Check out Francis Jonah's Divine Formulas series! #ad
---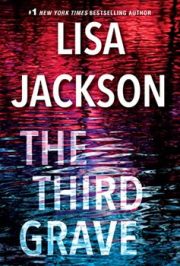 The Third Grave
by Lisa Jackson
BARGAIN
Mystery/Thriller
Rating: 4.4
The old Beaumont mansion is a rotting shell of its once-grand self, especially after a disastrous hurricane sweeps through Georgia. The storm does more than dislodge shutters and shingles. It leads to a grisly find in the cellar. Three graves. But only two skeletons…
For Nikki, the discovery is a gift, the perfect subject for her next crime book–though Reed has made her promise not to keep involving herself in dangerous police business. But despite the increasing tension between them, Nikki can't stay away from this story. Rumors are widespread that the burial site is the resting place of the Duval sisters… #ad
---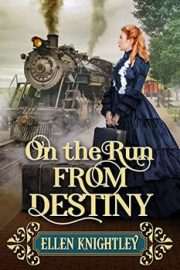 On the Run From Destiny
by Ellen Knightley
BARGAIN
Historical Romance
Rating: 4.4
Amelie Delacroix's parents are pushing her into marrying a man she dreads. In her desperation, she accepts a proposal of marriage from Benjamin, a man she's never met, and leaves her hometown as a mail-order bride. Being the spitting image of her grandmother who was a "Casket Girl" makes things more complicated as she enters her new life.
But what actually scares her is the man she's left behind and his future intentions… Will Benjamin be someone she can trust or will she regret her decision? #ad
---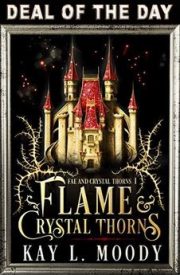 Flame and Crystal Thorns
by Kay L Moody
BARGAIN
Fantasy
Rating: 4.6
As a human girl, Chloe is perfectly happy being back in the mortal realm where she belongs. She's even become the town apothecary. When a fae from her past shows up begging her to return to Faerie, she utterly refuses. But then she finds out an angry group of mortals are using iron to hold an entire castle full of fae hostage. And of course, the hostages include Chloe's older sister and her sister's beloved.
Reluctantly, Chloe packs a bag for what is supposed to be a short trip to Faerie. But the mortals are more powerful than she expected. To fuel them, they have weapons, flames, and revenge. They won't stop until they control every court in Faerie. With the help of a new and mysterious magic and a devastatingly handsome fae companion, Chloe has to save Faerie before her sister and the other fae are killed. Check out Kay L Moody's Fae and Crystal Thorns series! #ad
---
America's Next Reality Star
by Laura Heffernan
FREEBIE
Women's Fiction
Rating: 4.3
Jen's life is going pretty okay. Until she gets dumped. Fired. Evicted. She spies an ad for a reality show advertising a $250,000 grand prize. Not a bad way to pay the bills. She auditions, never expecting to get the call. Until she does.
Jen arrives on set determined to nab the grand prize. But when she finds herself falling for co-competitor Justin, Jen must ask herself what the real prize is. #ad
---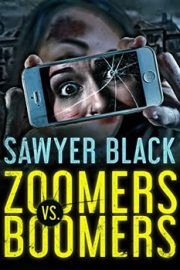 Zoomers vs Boomers
by Sawyer Black
FREEBIE
Horror
Rating: 4.8
They're live-streaming for their lives.
When the influencers and live-streamers of Jackson High are selected as the winner of the Operation Gen Z contest, Craig Boucher and his friends can't believe their luck. Sure, it's a little awkward that Craig's ex is on the team – and so is the former best friend who abandoned him for the cool crowd freshman year. But at least Craig's got his BFF to lean on. And his hundreds of thousands of followers, of course… #ad
---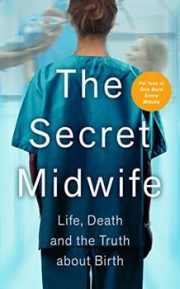 The Secret Midwife
by Katy Weitz
BARGAIN
Biography & Memoir
Rating: 4.6
Strongest supporter, best friend, expert, cheerleader and chief photographer… Before, during and after labour the role of a midwife is second to none.
The Secret Midwife reveals the highs and lows on the frontline of the maternity unit, from the mother who tries to give herself a DIY caesarean to the baby born into witness protection, and from surprise infants that arrive down toilets to ones that turn up in the lift. But there is a problem; the system which is supposed to support the midwives and the women they care for is starting to crumble… #ad
---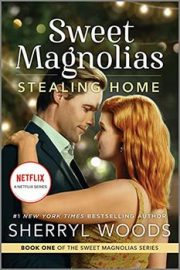 Stealing Home
by Sherryl Woods
BARGAIN
Contemporary Romance
Rating: 4.7
Maddie Townsend might live in a town called Serenity and have the best friends a woman could ask for, but her life is overturned when her husband leaves her for a younger woman. With her three children heartbroken from the change, Maddie has a lot to contend with. On top of it all, after years outside the workforce, she must dust off her business skills to take charge of her best friends' newest project–planning the town's only fitness spa for women.
When her son's developing anger issues begin to affect his passion for baseball, Maddie knows she must step in to help. She didn't expect to develop feelings for her son's coach, the handsome Cal Maddox… #ad
---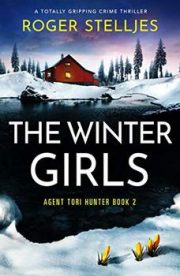 The Winter Girls
by Roger Stelljes
BARGAIN
Mystery/Thriller
Rating: 4.5
Gazing out the cabin window at the raging blizzard, fear suddenly floods through her as she feels a stranger's hand clamp across her mouth. No one can hear her stifled screams as she is dragged from the couch by the fire out into the snow.
When seventeen-year-old Savannah Devenish vanishes from her family's remote vacation cabin in Minnesota, FBI Agent Tori Hunter races along treacherous icy roads to be first on the scene. Savannah's parents are frantic with worry for their beautiful, carefree girl. Haunted by memories of her own missing sister, Tori vows to do whatever it takes to reunite this family… #ad
---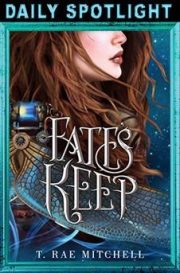 Fate's Keep
by T. Rae Mitchell
BARGAIN
YA Fantasy
Rating: 4.3
She will die trying to return to him. He will sell his soul to be with her.
Fate escaped the deadly fairy tale world of the Book of Fables, but at a terrible cost. Finn remains a prisoner of the cursed book. Or so she thinks, because Finn was freed and is searching for her. As far as Fate knows, her only way back to him is through a gateway within the mysterious Keep–an ancient storehouse of magical objects too powerful for ordinary realms. But when Fate reaches the Keep she discovers the truth of her heritage and the blood oath she must take as Keep Guardian. Even though her heart is sworn to saving Finn above all else, the oath demands a battle against unimaginable creatures of myth threatening to destroy the Keep…
Check out T. Rae Mitchell's Her Dark Destiny series! #ad