Please be aware that prices may change at any time. Always verify the price before downloading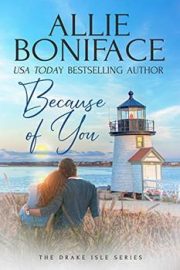 Because of You
by Allie Boniface
FREEBIE
Contemporary Romance
Rating: 4.3
Ten years ago, Piper Townsend fell to her death from the top of a fraternity house, and no one on Drake Isle has ever been the same. Misterion College closed down. Blake Carter's fraternity and family name were scandalized. And the love of his life fled the island, brokenhearted after losing her best friend.
Now Blake's a big-shot CEO, looking to expand his business and prove himself to his doubting, domineering father. The only thing stopping his island takeover? Emmy Doyle. Check out Allie Boniface's Drake Isle series! #ad
---
Oblivion Threshold
by J.R. Mabry & B.J. West
FREEBIE
Science Fiction
Rating: 4.2
The Prox don't even notice us. They are simply devouring and reclaiming every scrap of metal they encounter. They have destroyed several colonies, killing everyone and leaving only wreckage in their wake.
Captain Jeff Bowers is a shell of a man, reduced to solo missions where he can't piss anybody off. He is spying on the Prox when his ship crashes and he dies…kind of. When he wakes up he discovers he has a new body–and mysterious powers that could save the Earth…or end all life as we know it. #ad
---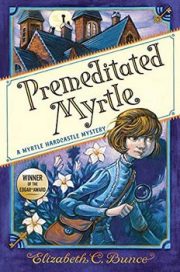 Premeditated Myrtle
by Elizabeth C. Bunce
BARGAIN
Children's Fiction
Rating: 4.6
Twelve-year-old Myrtle Hardcastle has a passion for justice and a Highly Unconventional obsession with criminal science. Armed with her father's law books and her mum's microscope, Myrtle studies toxicology, keeps abreast of the latest developments in crime scene analysis, and Observes her neighbors in the quiet village of Swinburne, England.
When her next-door neighbor, a wealthy spinster and eccentric breeder of rare flowers, dies under Mysterious Circumstances, Myrtle seizes her chance. With her unflappable governess, Miss Ada Judson, by her side, Myrtle takes it upon herself to prove Miss Wodehouse was murdered and find the killer, even if nobody else believes her – not even her father, the town prosecutor. #ad
---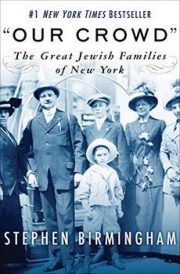 "Our Crowd": The Great Jewish Families of New York
by Stephen Birmingham
BARGAIN
History
Rating: 4.4
The #1 New York Times bestseller that traces the rise of the Guggenheims, the Goldmans, and other families from immigrant poverty to social prominence.
Based on letters, documents, diary entries, and intimate personal remembrances of family lore by members of these most illustrious clans, it is an engrossing portrait of upper-class Jewish life over two centuries; a riveting story of the bankers, brokers, financiers, philanthropists, and business tycoons who started with nothing and turned their family names into American institutions. #ad
---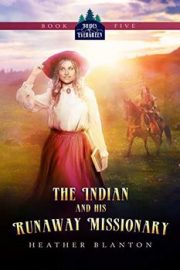 The Indian and His Runaway Missionary
by Heather Blanton
BARGAIN
Christian Historical Western Romance
Rating: 4.7
Widowed missionary Laurie Wilcox has promised to live the rest of her life serving God and feels called to minister to the Plains Indians. But when a handsome Cheyenne elder ignited a passion in her heart, she realized he had also taken her eyes off her calling. Panicked by the distraction, Laurie ran, slipping away to a different reservation. Surely, after all, serving the Lord was her path… not a trivial romance?
Henry Long Feather was fighting to build his life in a white man's world. When he met and fell in love with Laurie, he thought perhaps he'd taken at least one step in the right direction. She, unfortunately, was already in love with someone else–her God. Check out Heather Blanton's The Brides of Evergreen series! #ad
---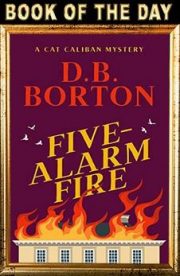 Five-Alarm Fire
by D. B. Borton
BARGAIN
Mystery
Rating: 5.0
Crabby is how detective-in-training Cat Caliban has felt ever since menopause hit. Her friends think she can work off her aggressions pounding clay in a beginners' pottery class. But someone has mistaken Cat's pot for a blunt instrument and they're firing something besides clay in the art center kiln. Now that things are really heating up, Cat's murder investigation leads to a legendary lost collection of vases once owned by an equally legendary madam from Cincinnati's bygone red-light district. Can Cat catch a killer before the past goes up in flames?
Fifth in the series that opened with One for the Money, #1 Best Seller in the Kindle Store's list of Top 100 Free Books, January 2021. Check out D. B. Borton's The Cat Caliban Mysteries! #ad
---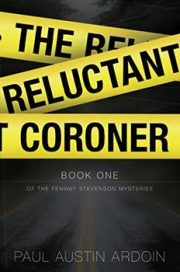 The Reluctant Coroner
by Paul Austin Ardoin
FREEBIE
Mystery
Rating: 4.4
Blood is thicker than oil–until murder is involved.
Fenway Stevenson doesn't want to return to the coastal town where her estranged father is practically king. But the death of her mother draws her back home–and the murder of the county coroner draws her into a deepening conspiracy.
As the body count rises and all signs seem to point toward her father's oil company, will Fenway uncover the truth before family bonds become deadly? Check out Paul Austin Ardoin's Fenway Stevenson Mysteries! #ad
---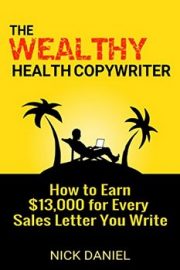 The Wealthy Health Copywriter
by Nick Daniel
FREEBIE
Crafts & Hobbies
Rating: 4.3
The health market is one of the most lucrative niches for copywriters – and it's growing fast. This book – written by a leading health copywriter – reveals dozens of proven strategies for writing health promotions that earn big revenue for your clients, and big royalties for you. It's also packed with real examples, from dozens of successful promotions.
If you want to bring your copywriting to the next level, and earn top fees and royalties from the best clients in the business, you should read this book. #ad
---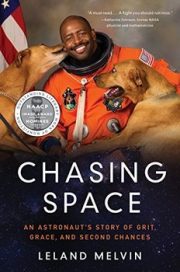 Chasing Space
by Leland Melvin
BARGAIN
Biography & Memoir
Rating: 4.7
In this revelatory and moving memoir, a former NASA astronaut and NFL wide receiver shares his personal journey from the gridiron to the stars, examining the intersecting roles of community, perseverance and grace that align to create the opportunities for success.
Leland Melvin is the only person in human history to catch a pass in the National Football League and in space. Though his path to the heavens was riddled with setbacks and injury, Leland persevered to reach the stars… #ad
---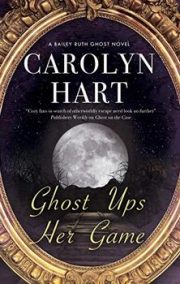 Ghost Ups Her Game
by Carolyn Hart
BARGAIN
Mystery/Thriller
Rating: 4.8
After a busy morning dispatching emissaries from Heaven's Department of Good Intentions to those in need, Bailey Ruth Raeburn is feeling flush with success. So when an urgent call for help comes through from her old hometown, she can't resist taking on the mission herself. After all, what could go wrong?
With the shouted warning of her boss, Wiggins – "Irregular! Problematic!" – ringing in her ears, she arrives to face a shocking scene: Professor Iris Gallagher leaning over the corpse of her colleague Matt Lambert, the murder weapon clutched in her hand. #ad
---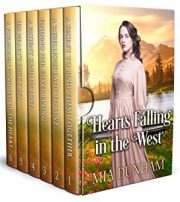 Hearts Falling in the West
by Mia Dunham, Aurora Hanson, Elaine Shields
BARGAIN
Historical Romance
Rating: 4.8
6 best-selling Historical Western novels! Delightful tales full of emotion, love, drama, action, plot twists and heart-melting romance!
This set includes: A Secret to Bind Them Together, A Rebellious Lady to Love, Finding Her Silver Lining, A Patient Kind of Love, His Heart's Lucky Bet, A Forbidden Fondness of The Heart
"Loved the stories. They captivated me and kept me wanting to read. The extended epilogue should be part of every story. It helps to complete them. Keep writing and I will keep reading…" by Amazon Customer #ad
---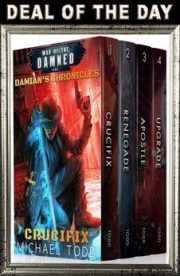 Damian's Chronicles Complete Series Boxed Set
by Michael Todd & Michael Anderle
BARGAIN
Urban Fantasy
Rating: 4.6
After a long time with mercenaries, his church has called their demon-possessed priesthome…
Grab the entire series in one complete boxed set today!
Crucifix: A London flat nestled in a small cul-de-sac, a beautiful courtyard with bright shining sun, and as many books as he could read. It was going to be quiet, calm, and… Oh wait, it's actually the demon apocalypse. With incursions, hauntings, and poltergeists to take care of, Damian is one of the only priests his church can call on. At least for now… CLICK above to read the full description! #ad
---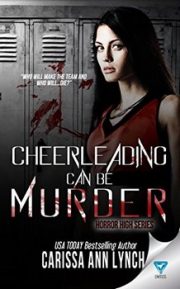 Cheerleading Can Be Murder
by Carissa Ann Lynch
FREEBIE
Young Adult/Horror
Rating: 4.3
For Harrow High freshman Dakota Densford, life should be easy. All she has to worry about is talking to cute boys and remembering her locker combination. But when cheerleading tryouts draw near, she learns the cards are stacked against her–spots on the varsity team are limited.
Dakota faces her competition head-on, but when her life is threatened, that takes the competition to a whole new level. High school is never easy, and freshman year is off to a rough start… #ad
---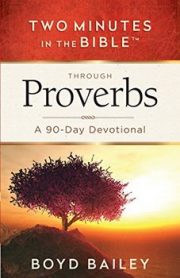 Two Minutes in the Bible™ Through Proverbs
by Boyd Bailey
FREEBIE
Religious & Inspirational
Rating: 4.7
To find practical answers for everyday challenges, you can't go wrong with the book of Proverbs. And to help you apply its timeless truth to every area of your own life, popular devotional writer Boyd Bailey offers these concise and down-to-earth daily readings.
Building strong relationships, achieving financial stability, speaking words that help and heal…you'll find God's plan for your success in all these areas and many more. Each brief devotion includes a verse or two from Proverbs, a short reflection, a question to help you remember the message and take appropriate action, and a short list of related Scripture references for further study. #ad
---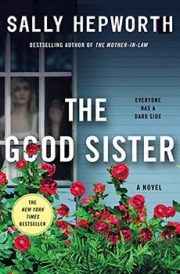 The Good Sister
by Sally Hepworth
BARGAIN
Women's Fiction
Rating: 4.4
Fern Castle works in her local library. She has dinner with her twin sister Rose three nights a week. And she avoids crowds, bright lights and loud noises as much as possible. Fern has a carefully structured life and disrupting her routine can be…dangerous.
When Rose discovers that she cannot get pregnant, Fern sees her chance to pay her sister back for everything Rose has done for her. Fern can have a baby for Rose. She just needs to find a father. Simple. Fern's mission will shake the foundations of the life she has carefully built for herself and stir up dark secrets from the past, in this quirky, rich and shocking story of what families keep hidden. #ad
---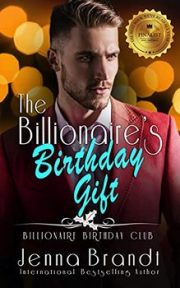 The Billionaire's Birthday Gift
by Jenna Brandt
BARGAIN
Contemporary Romance
Rating: 4.8
Nate Miller's music company just sold for a billion dollars, making him one of the youngest billionaires in the world. Despite getting the life he thought he always wanted, he can't help but be nostalgic about the girl who got away because of it. When he finds out she's getting engaged, he decides he needs to do something about it before it's too late.
Stella Buchanan is a triple threat. Though best known for her acting career, singing was always her true passion. The problem was the music industry revolved around Nate Miller, her ex-boyfriend and record producer. When he broke her heart, she promised to leave that world behind forever. At least, until she runs into Nate at the Billionaire Birthday Club during Christmas… Check out the Billionaire's Birthday Club series! #ad
---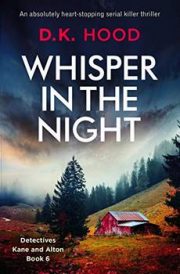 Whisper in the Night
by D.K. Hood
BARGAIN
Mystery/Thriller
Rating: 4.6
Fifteen-year-old Lindy Rosen has been having nightmares for weeks, waking in a panic, screaming that there's a man in her room watching her sleep. Her parents assumed it was her overactive imagination, but when one morning they find Lindy missing from her bedroom, they're not so sure. Detective Jenna Alton is called in to investigate.
Within hours of the schoolgirl going missing, the kidnapper reaches out to Jenna with a video of Lindy bound and tied to a chair, crying to be set free. And a simple message – you've got 24 hours to find her or I kill her. #ad
---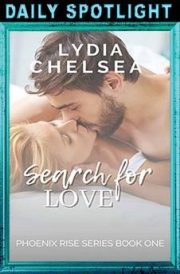 Search for Love
by Lydia Chelsea
BARGAIN
Steamy Romance
Rating: 4.3
Professional photographer Melody Holm isn't about to be tied down. After losing her fiancé to a climbing accident and playing mother to her irresponsible sister, the last thing she wants is the baggage of a relationship. But when she agrees to play the victim in a search-and-rescue training exercise and steps on a crumbling ledge, it's only the timely arrival of a handsome rescuer that stops her fatal plunge.
Parker Myers is ready to dump his tiresome desk job. Much preferring to be in the field helping people, he scrambles into action when his company's SARS simulation goes south and saves the brave volunteer from certain death. And once he rushes her to the hospital, he just can't bear to leave her side… Check out Lydia Chelsea's Phoenix Rise Series! #ad