Please be aware that prices may change at any time. Always verify the price before downloading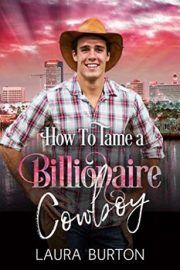 How to Tame a Billionaire Cowboy
by Laura Burton
FREEBIE
Romance
Rating: 4.4
Jackson Ricks is only in Los Angeles to oversee the launch of his new Smokehouse but his friend, David talks him into visiting a matchmaker while he's in town. He meets Mia Camillo, who captures his heart from the moment he lays eyes on her–but she's off limits. You don't date your matchmaker.
Mia has never met a cowboy before. She expects an alpha male who treats a woman badly and is quick to start a fight. But instead, she discovers a man in a clean checked shirt, dimples and a heart of gold. He's her first client and Emily, her boss, has warned her: Don't fall in love with the cowboy… Check out Laura Burton's Billionaires in Los Angeles series! #ad
---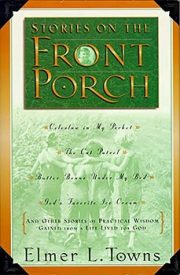 Stories on the Front Porch
by Elmer Towns
FREEBIE
Religious & Inspirational
Rating: 4.3
Filled with warmth and humor, meaning and tender-ness, this ia an unforgettable collection of tales that will make you smile, encourage you and help you to remember that sometimes, truth is best discovered in a good story.
Dr. Elmer Towns is a college and seminary professor, an author of popular and scholarly works (the editor of two encyclopedias), a popular seminar lecturer, and dedicated worker in Sunday school, and has developed over 20 resource packets for leadership education. #ad
---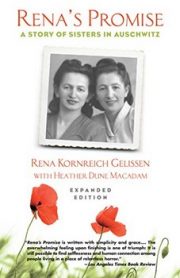 Rena's Promise: A Story of Sisters in Auschwitz
by Rena Kornreich Gelissen & Heather Dune Macadam
BARGAIN
Biography & Memoir
Rating: 4.8
An expanded edition of the powerful memoir about two sisters' determination to survive during the Holocaust featuring new and never before revealed information about the first transport of women to Auschwitz
Sent to Auschwitz on the first Jewish transport, Rena Kornreich survived the Nazi death camps for over three years. While there she was reunited with her sister Danka. Each day became a struggle to fulfill the promise Rena made to her mother when the family was forced to split apart–a promise to take care of her sister. #ad
---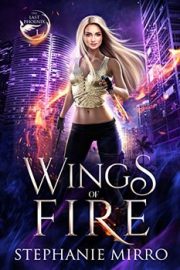 Wings of Fire
by Stephanie Mirro
BARGAIN
Urban Fantasy
Rating: 4.8
I wasn't always the bad guy… Once upon a time, I was simply Veronica Neill: daughter, sister, phoenix. But now I'm all alone, and life as the Falcon – an avian shifter and acquirer of fantastical things – is dangerously sexy and fun. Some might even call me a thief, just never to my face.
But when my latest acquisition is stolen before I arrive and a gruesome murder is blamed on me, I've got a choice to make. I can get taken in by the hotter-than-hell agent sent by the Death Enforcement Agency and let them charge me with a crime I didn't commit, or wait for my bloodsucking client to realize I've failed at the job for which he hired me. I don't like either door, so I'll take the window instead. Time to track down the real killer and clear my name… Check out Stephanie Mirro's The Last Phoenix series! #ad
---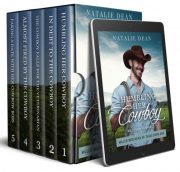 Miller Brothers of Texas Box Set
by Natalie Dean
BARGAIN
Western Romance
Rating: 4.7
Ready to embark on an eye-opening, romantic journey with five handsome cowboy brothers?
Miller Brothers of Texas starts off with a money-hungry ranching family who slowly begins to see that money isn't everything. As each brother finds the love of his life, surprising lessons are learned along the way. At the risk of jeopardizing their inheritance of the billion-dollar ranch, will the brothers be able to get their ranching tycoon father to see things in a new light? #ad
---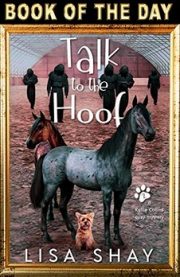 Talk to the Hoof
by Lisa Shay
BARGAIN
Cozy Mystery
Rating: 4.6
A missing woman, a dead body, and two horses with a chilling story…
Kallie Collins, veterinarian and animal communicator, hopes to enjoy a day of riding with friends until a bay mare shows her a vision of a terrified woman. A second horse adds his images of cloaked figures walking through shadow-filled passages. The visions the two horses share lead to the discovery of a shallow grave near the stable, plunging Kallie into a deadly mystery. With the suspects multiplying, can Kallie expose the killer before it's too late and there's another murder… maybe her own? Check out Lisa Shay's A Kallie Collins Cozy Mystery series! #ad
---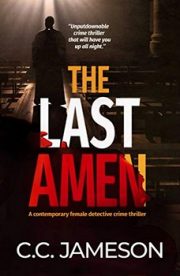 The Last Amen
by C.C. Jameson
FREEBIE
Crime Thriller
Rating: 4.4
When a young woman is found dead on her bed, dressed in an old-fashioned nightgown with her hands clasped in a prayer position, Detective Kate Murphy is called to investigate her murder.
Before Kate and her colleagues can find the killer, another woman is found dead in the same position. Other than being Catholic, having blonde hair, and living in Boston, the women have very little in common. But one thing is clear: the serial killer has some twisted religious beliefs. #ad
---
The Neighbor from Bergen Belsen
by Yaakov Barzilai
NO LONGER FREE
Historical Fiction
Rating: 4.3
A moving story, wrapped in humor, about love, loss, and hope in one of history's darkest hours. 1933. Hitler's rise to power in Germany marks the beginning of the end for the Jews of Europe. For little newborn Yaakov, this is only the beginning.
Hungary, 1944. 11-year-old Yaakov and his parents and younger sister are forced out of their home into the unknown. They find themselves in the ghetto, living under impossible conditions, until they are banished by the Nazis to Bergen Belsen concentration camp through Austria, what might be their final destination… #ad
---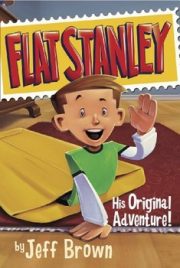 Flat Stanley: His Original Adventure!
by Jeff Brown
BARGAIN
Children's Fiction
Rating: 4.7
When Stanley Lambchop wakes up one morning, his brother, Arthur, is yelling. A bulletin board fell on Stanley during the night, and now he is only half an inch thick!
Amazing things begin happening to him. Stanley gets rolled up, mailed, and flown like a kite. He even gets to help catch two dangerous art thieves. He may be flat, but he's a hero. #ad
---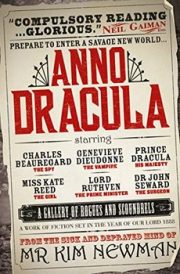 Anno Dracula
by Kim Newman
BARGAIN
Horror
Rating: 4.2
It is 1888 and Queen Victoria has remarried, taking as her new consort Vlad Tepes, the Wallachian Prince infamously known as Count Dracula.
Peppered with familiar characters from Victorian history and fiction, the novel follows vampire Geneviève Dieudonné and Charles Beauregard of the Diogenes Club as they strive to solve the mystery of the Ripper murders. #ad
---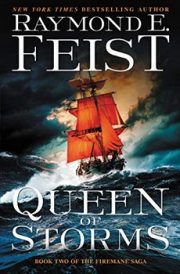 Queen of Storms
by Raymond E. Feist
BARGAIN
Action & Adventure
Rating: 4.5
Hatushaly and his young wife Hava have arrived in the prosperous trading town of Beran's Hill to restore and reopen the fire-damaged Inn of the Three Stars. They are also preparing for the popular midsummer festival, where their friends Declan and Gwen will be wed.
But Hatu and Hava are not the ordinary loving couple they appear to be. They are assassins from the mysterious island of Coaltachin, home to the powerful and lethal Nocusara, the fearsome "Hidden Warriors." Posing as innkeepers, they are awaiting instructions from their masters in the Kingdom of Night. #ad
---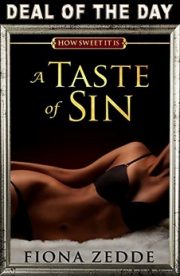 A Taste of Sin
by Fiona Zedde
BARGAIN
Romance
Rating: 4.6
Desiree Nichols has never been afraid of doing things the hard way. In high school, she was an out lesbian who faced down any bullies who dared challenge her. She jumped in with both feet when she unexpectedly fell for a boy in college. And years later, she didn't hesitate to race back home to Miami, freshly dumped, to help her family in the wake of her mother's cancer diagnosis.
While supporting her mother through the cancer crisis, Dez gets a little help of her own from the girls she grew up with–a group of hedonistic honeys whose love for pleasure runs as deeply as hers. With them by her side, she buries her pain in wild Miami parties and even wilder women. The last thing she expects is to fall for her twin brother's best friend, a woman her brother is already head over heels in love with. Who says going back home has to be boring? Check out Fiona Zedde's How Sweet It Is series! #ad
---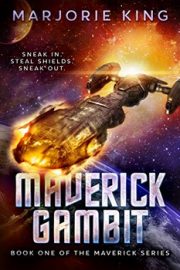 Maverick Gambit
by Marjorie King
FREEBIE
Science Fiction
Rating: 4.3
Space is a deadly business, a truth Knox has experienced first hand. That's why he's so protective of his ship and family. So when pirates plunder an impoverished town–a town that's earned Knox's guarded friendship–he's going to do something about it.
Knox knows the pillagers will be back for more, so his town needs protection from any and all pirates, for years to come. Only one way to do that. His friends need shields to keep their town and children safe, and Knox will get those shields. Even if he has to steal them. #ad
---
Show, Don't Tell
by Sandra Gerth
FREEBIE
Crafts & Hobbies
Rating: 4.6
Show, don't tell is probably the single most-important piece of advice given to writers. But many writers struggle to understand this powerful principle or have difficulty applying it to their own work. Even experienced authors sometimes don't grasp the finer nuances of showing and telling.
In this book, Sandra Gerth draws on her experience as an editor and a best-selling author to show you how to show and tell you when to tell. #ad
---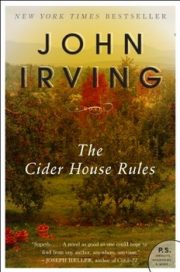 The Cider House Rules
by John Irving
BARGAIN
Literary Classics
Rating: 4.5
An American classic first published in 1985 by William Morrow and adapted into an Academy Award-winning film, The Cider House Rules is among John Irving's most beloved novels.
Set in rural Maine in the first half of the twentieth century, it tells the story of Dr. Wilbur Larch–saint and obstetrician, founder and director of the orphanage in the town of St. Cloud's, ether addict and abortionist. It is also the story of Dr. Larch's favorite orphan, Homer Wells, who is never adopted. #ad
---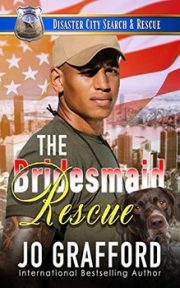 The Bridesmaid Rescue
by Jo Grafford
BARGAIN
Sweet Romance
Rating: New Release
Marcus Zane meets "the one" at a supply point before his Marine unit advances into enemy territory. He memorizes her phone number and promises to call her the day they return stateside. But a surprise attack leaves him missing in action, delaying his chance to keep his promise.
Emma Taylor has never been a wait-by-the-phone kind of girl, but it's love at first sight with the swoon-worthy Marine she meets overseas. So when he goes missing, she decides true love is worth waiting for – even if it means wearing a thousand and one bridesmaid dresses before it's her turn to be a bride! Check out Jo Grafford's Disaster City Search and Rescue series! #ad
---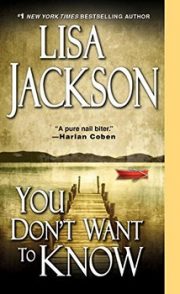 You Don't Want To Know
by Lisa Jackson
BARGAIN
Mystery/Thriller
Rating: 4.3
Life as Ava Garrison knew it ended the day her toddler son Noah went missing. In the two years since, she's been in and out of Seattle mental institutions, existing in a fog of grief. Noah's body was never found, and everyone assumed he drowned after falling off a dock. Until recently, Ava thought so too…
Since she moved back home, Ava has experienced unsettling visions. She hears Noah crying in the nursery, glimpses him walking near the water. Her family, her psychologist, and her estranged husband are concerned for her well-being. Or are they worried about what she might discover? #ad
---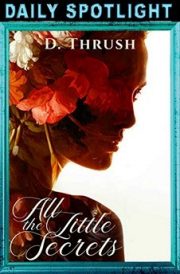 All the Little Secrets
by D. Thrush
BARGAIN
Women's Fiction
Rating: 5.0
Is this her last chance? When Vera runs into her old boyfriend, it breaks open the past. Things had ended badly, but Brad seems genuinely happy to see her. He had been The One, and now he seems more interested than ever. There's just one problem… he's married.
Is it wrong when she was with him first? YES, says her best friend. Don't be the other woman in a love triangle. But things are not always black or white. What if he really is her soul mate? What if they really do belong together? Maybe this is her last chance to have it all. But at what price? #ad