Please be aware that prices may change at any time. Always verify the price before downloading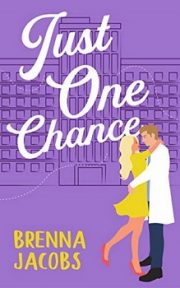 Just One Chance
by Brenna Jacobs
FREEBIE
Romantic Comedy
Rating: 4.6
ER doctor David Daniels thinks his neighbor, Avery, is way out of his league. But chemistry is chemistry, and he's pretty sure they have some. If only she wasn't dating someone else…
Avery Middleton thinks her neighbor is cute in a dorky brother kind of way. But the more she gets to know him, he seems a little less like a brother and a lot more like the sexy doctor next door. If not for her recently rekindled relationship with a boyfriend from the past, she might give the doctor a second look… Check out Brenna Jacobs' Just One… series! #ad
---
The Naval War of 1812
by Theodore Roosevelt
FREEBIE
History
Rating: 4.2
The Naval War of 1812, written by the former president Theodore Roosevelt, deals with battles and naval technology used during the War of 1812 between the United States and the Great Britain.
Roosevelt's history is considered as one of the best on this particular topic and it had a great impact on the formation of the modern day U.S. Navy. At the beginning, the author gives the insight of the political and social conditions in Great Britain and America prior to the war… #ad
---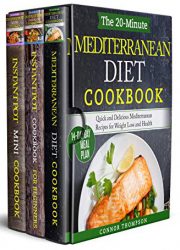 The Complete Mediterranean Instant Pot Cookbook
by Connor Thompson
BARGAIN
Cookbook
Rating: 4.4
Embark on Your Mediterranean Instant Pot Dieting Lifestyle with These Easy, Delicious Recipes!
Packed with a wide range of great-tasting, easy-to-make Mediterranean dishes, this guide will take you on a journey into the heart of Greece, Italy and beyond. With a collection of simple instant pot and pressure cooker recipes which you can throw together and forget about, along with a range of stunning Mediterranean diet recipes which take no longer than 30 minutes to prepare, this blueprint makes getting started with the Mediterranean diet a breeze! #ad
---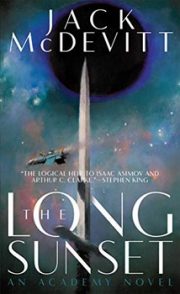 The Long Sunset
by Jack McDevitt
BARGAIN
Science Fiction
Rating: 4.4
Hutch has been the Academy's best pilot for decades. She's had numerous first contact encounters and even became a minor celebrity. But world politics have shifted from exploration to a growing fear that the program will run into an extraterrestrial race more advanced than humanity and war.
Despite taking part in the recent scientific breakthrough that rejuvenates the human body and expands one's lifespan, Hutch finds herself as a famous interstellar pilot with little to do, until a message from an alien race arrives… #ad
---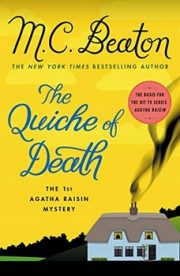 The Quiche of Death
by M. C. Beaton
BARGAIN
Mystery
Rating: 4.4
Putting all her eggs in one basket, Agatha Raisin gives up her successful PR firm, sells her London flat, and settles in for an early retirement in the quiet village of Carsely. But she soon finds her life of leisure isn't all it's cracked up to be.
Bored, lonely, and used to getting her way, she enters a local baking contest: Surely a blue ribbon for the best quiche will make her the toast of the town. But her recipe for social advancement sours when the judge, Mr. Cummings-Browne, not only snubs her entry but also falls over dead! After her quiche's secret ingredient turns out to be poison, she must reveal the unsavory truth… #ad
---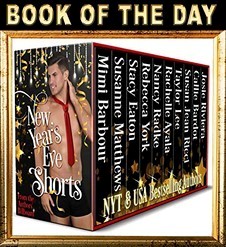 New Year's Eve Shorts
by Multiple Authors
BARGAIN
Contemporary Romance
Rating: 4.6
Ring in the new year with a fantastic collection of TEN short stories from the Author's Billboard.
NEW YEAR'S EVE SHORTS includes nine NEW romances guaranteed to lift your spirits with tales of second-chances, adventure, overcoming obstacles, celebrating the holidays, and finding love in unimaginable places. Whether our couples are in a barn, a bar, by the ocean, or in quaint Irish towns, join them as they celebrate love and New Year's Eve with this box set meant to be enjoyed year-round. CLICK above to read the full descriptions! #ad
---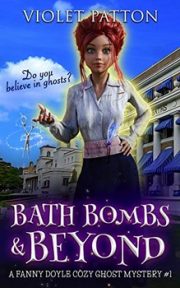 Bath Bombs & Beyond
by Violet Patton
FREEBIE
Cozy Mystery
Rating: 4.2
Do you believe in ghosts? I wish I didn't. After I retired, Sandy and I opened Bathhouse Row Soapery. Boy, that was a dumb idea. Opening day, I fell backward off a stepladder, cracked my noggin on the sidewalk and woke with the ability to communicate with Fanny Doyle, Al Capone's shirt maker. Cracking my noggin was nothing compared to seeing a ghost.
Things go from bad to worse fast. Etta, our first employee, finds a dead cabaret singer poisoned by our bath bombs. I'm suspect #1 because I mixed that experimental batch of bombs. Our new sheriff, Dick, shuts down the Row, calls in crime scene investigators and hauls away our bath bomb ingredients… #ad
---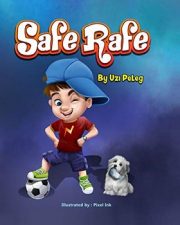 Safe Rafe: Teaching Children Safety Rules in Rhyme
by Uzi Peleg
NO LONGER FREE
Children's
Rating: 4.8
Meet Safe Rafe, your child's new friend, who will protect them from any danger along their way.
Our children are faced with so many diverse dangers every day, and we, as parents, have a key role to provide them with the correct and logical tools to deal with the outside world. Safe Rafe is a cool and friendly boy, who will act as a role model for your kids and teach them to identify danger in their environment and know how to act accordingly. This is an educational book for young kids, filled with beautiful pictures and engaging rhymes. It will help you to deliver an important message to your child in a simple and friendly way. #ad
---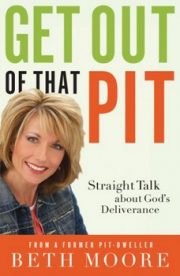 Get Out of That Pit
by Beth Moore
BARGAIN
Religious & Inspirational
Rating: 4.8
From her first breath of fresh air beyond the pit, it has never been enough for Beth Moore to be free. This best-selling author and Bible teacher who has opened the riches of Scripture to millions longs for you to be free as well–to know the Love and Presence that are better than life and the power of God's Word that defies all darkness.
Beth's journey out of the pit has been heart-rending. But from this and the poetic expressions of Psalm 40 has come the reward: a new song for her soul, given by her Saviour and offered to you in Get Out of That Pit–friend to friend. #ad
---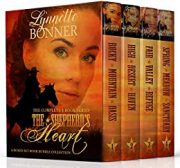 The Complete Shepherd's Heart Series
by Lynnette Bonner
BARGAIN
Western Romance
Rating: 4.6
Step into a day when outlaws ran free, the land was wild, and guns blazed at the drop of a hat. This set includes all four books in The Shepherd's Heart series!
1. Rocky Mountain Oasis: Brooke Baker, sold as a mail-order bride, looks to her future with dread but firm resolve. If she survived Uncle Jackson, she can survive anyone. When Sky Jordan hears that his nefarious cousin has sent for a mail-order bride, he knows he has to prevent the marriage. No woman deserves to be left to that fate. Still, he's as surprised as anyone to find himself standing next to her before the minister… Also includes: 2. High Desert Haven, 3. Fair Valley Refuge, 4. Spring Meadow Sanctuary. CLICK above for the full descriptions! #ad
---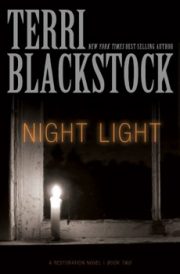 Night Light
by Terri Blackstock
BARGAIN
Mystery/Thriller
Rating: 4.8
Survival has become a lifestyle, and technology is a thing of the past as the Branning family learns that the power outage is worldwide. Everyone is desperate.
When two young thieves break into the Brannings' home and clean out the food in their pantry, Jeff Branning tracks them to a filthy apartment and discovers a family of children living alone, stealing to stay alive. Where is their mother? The search for answers uncovers a trail of desperation and murder… #ad
---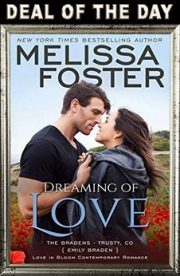 Dreaming of Love: Emily Braden
by Melissa Foster
BARGAIN
Contemporary Romance
Rating: 4.8
Emily Braden is a leader in architectural preservation, a pillar in her small hometown, and successful in everything she does–with the exception of finding true love. She's watched several of her brothers fall in love, and she needs this trip to Tuscany to get away from it all and to stop focusing on what she doesn't have.
Dae Bray doesn't do flings, and he never stays in one place for very long. As a demolitionist, he goes where jobs take him, and the more often he travels, the better. His trip to Tuscany is all work–until he meets smart and sexy Emily, who makes him reconsider his fear of settling down, his no-fling rule–and just about everything else he's ever believed about himself… Check out Melissa Foster's Love in Bloom: The Bradens at Trusty series! #ad
---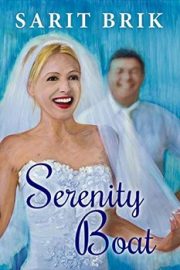 Serenity Boat
by Sarit Brik
NO LONGER FREE
Women's Fiction
Rating: 4.1
1996. She was an only child, the apple of her parents' eyes, who enjoyed a strong, special bond with her father. The saga of a young girl who dream dreams and weaves her life in threads of pink, until the day a great tragedy hits.
Abruptly, her world is torn apart, and the earth opens its mouth, threatening to swallow her. She, however, chooses to cling to her commitment and the infinite love she feels for her children in order to continue on the journey of life. Slowly, out of the great abyss in her soul, a fresh new thread begins to spin a new reality: a love affair. A great love that envelops her, tying her in a powerful bond the likes of which she has never before experienced. #ad
---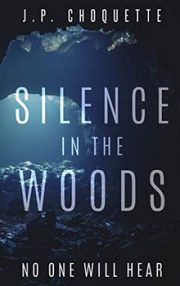 Silence in the Woods
by J.P. Choquette
FREEBIE
Horror
Rating: 4.3
In 1917, four friends and photojournalists set out in the woods looking for answers. Why have so many hikers and hunters gone missing in the area of Shiny Creek Trail?
The two couples anticipate a great adventure, one they'll tell their kids about someday. No one imagines the evil lurking in a remote cave. A horrifying discovery leaves one person dead and two others missing. Two months later, Paul, one of the four, returns to the forest to find his wife. But will he find her before someone–or something–finds him? #ad
---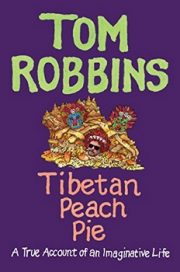 Tibetan Peach Pie
by Tom Robbins
BARGAIN
Biography & Memoir
Rating: 4.5
Internationally bestselling novelist and American icon Tom Robbins' legendary memoir–wild tales of his life and times, both at home and around the globe.
In Tibetan Peach Pie, Robbins turns that unparalleled literary sensibility inward, stitching together stories of his unconventional life, from his Appalachian childhood to his globetrotting adventures–told in his unique voice that combines the sweet and sly, the spiritual and earthy… #ad
---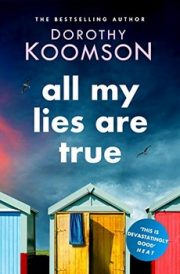 All My Lies Are True
by Dorothy Koomson
BARGAIN
Mystery/Thriller
Rating: 4.4
From the bestselling author of The Ice Cream Girls comes a gripping emotional thriller of love and obsession and the nature of coercive control. 'The author plays a blinder' says the Sun.
Verity is telling lies… And that's why she's about to be arrested for attempted murder. Serena has been lying for years… And that may have driven her daughter, Verity, to do something unthinkable… Poppy's lies have come back to haunt her… So will her quest for the truth hurt everyone she loves? Everyone lies. But whose lies are going to end in tragedy? #ad
---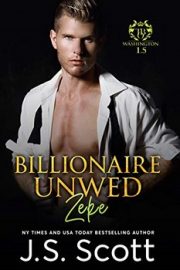 Billionaire Unwed~Zeke
by J. S. Scott
BARGAIN
Romance
Rating: 4.9
Lia: I thought I had my life all worked out. My wedding had been meticulously planned. All I had to do was walk down the aisle and get married to the man I'd been engaged to for over a year. Pretty easy and uncomplicated, right? Unfortunately, all of my well laid plans go up in smoke when my fiancé leaves me at the church alone because he found a woman who was better suited for his snobby world of wealth and privilege.
After realizing what kind of man my intended groom really was, it was hard not to be more relieved that I'd dodged a bullet than I was heartbroken. Problem is, I still need to get married. All of my hopes and dreams are dependent on me tying the knot by my twenty-eighth birthday, and that date is closing in fast. Way too quickly for me to fall in love all over again… #ad
---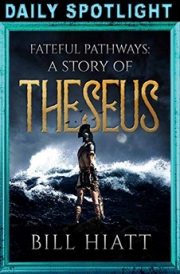 Fateful Pathways: A Story of Theseus
by Bill Hiatt
BARGAIN
Historical Fiction
Rating: 5.0
Born of a mother manipulated by the goddess Athena into sleeping with a king and a god on the same night, Theseus's life was never going to be easy. Athena's plan is for him to be the hero and king who will preside over a new golden age for Athens. But to achieve that goal, Theseus can never stop fighting, first to win the crown and then to keep it.
Bandits, rebels, monsters, witches, and even hostile deities stand in his way. Athena claims he is fated to succeed, but even she admits that fate is not a single path but a road with many forks. Has her intervention helped him become the hero he was meant to be? Or has she doomed him to a life of failure? #ad