Please be aware that prices may change at any time. Always verify the price before downloading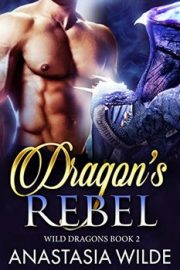 Dragon's Rebel
by Anastasia Wilde
FREEBIE
Paranormal Romance
Rating: 4.6
An alpha dragon on a mission. A commitment-phobic thief who always has an exit strategy. The only way for them to save the world is to fall in love–or die trying.
Rebel Smith is no fairy-tale princess. She's the best retrieval specialist in the Pacific Northwest, which is a fancy way of saying "expensive thief-for-hire." But now a sexy, grouchy, obsessive dragon shifter has dragged her off to his lair, insisting that she's his Destined Mate–and the only person who can find the second magical Seal that will save the world from fiery destruction. No pressure… Check out Anastasia Wilde's Wild Dragons series! #ad
---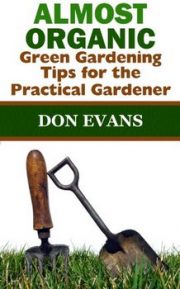 Almost Organic
by Don Evans
FREEBIE
Crafts & Hobbies
Rating: 4.2
Let me help you take the frustration out of gardening and landscaping. Discover methods to be kind to the environment by being "almost organic", and maintaining a great looking yard and garden while being environmentally responsible, yet practical.
If you find you're spending more time on your lawn and garden with less to show for it, then you'll benefit from the advice in this book, as it outlines methods that are preferably organic, at times traditional, but always after exploring the more green alternatives… #ad
---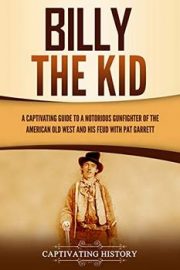 Billy the Kid
by Captivating History
BARGAIN
History
Rating: 4.9
Billy the Kid once said that he killed twenty-one men–one for each year that he lived. While it's more likely that he only killed eight or nine, this young outlaw was clearly deadly. But his brief and brutal life reveals how his tragic existence led him into a life of crime.
After growing up in poverty as an Irish immigrant in New York City and losing his father at a young age, Billy the Kid had to endure losing his mother when he was only fifteen. His stepfather walked out on him, and he was left with absolutely nothing. He turned to stealing, which started him out on a slippery slope that led him to murder after murder… #ad
---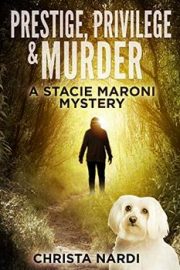 Prestige, Privilege & Murder
by Christa Nardi
BARGAIN
Cozy Mystery
Rating: 4.7
Stacie Maroni, HR specialist and trauma counselor, isn't prepared for the murder of her estranged husband. His death and custody of their Maltese, Jasper, barely sink in and someone is after her. Her in-laws and her husband's law firm strive to keep up the pretense that all is above reproach and idyllic.
As she goes through her husband's effects, Stacie discovers possible motives for his murder. Unfortunately, neither she nor the police know why someone is after her. Whatever the true motive may be, it soon becomes clear that Stacie might be the next victim. Can she sort it out with Jasper by her side? Check out Christa Nardi's A Stacie Maroni Mystery series! #ad
---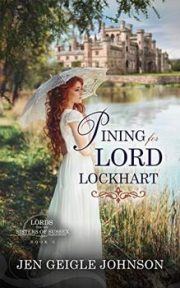 Pining for Lord Lockhart
by Jen Geigle Johnson
BARGAIN
Sweet Regency Romance
Rating: 4.1
Charity watches each of her sisters make plans to marry, one by one, and she is overjoyed for their happiness, but she doubts she will ever feel much of the same. She is busy in her causes, in her book groups, in her thinking bluestocking ways, but she has a secret. And no one knows, not even the man himself. But through all of her forward thinking ways, she is pining for Lord Lockhart.
Lord Lockhart is the wealthiest man of any of their acquaintance. He recently received yet another inheritance when an old eccentric uncle passed on and he seeks for ways to use his money responsibly. Charity is a good resource for him in this regard. And he just might have secrets of his own where she is concerned. Check out Jen Geigle Johnson's Lords for the Sisters of Sussex series! #ad
---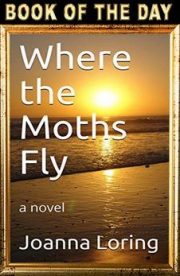 Where the Moths Fly
by Joanna Loring
BARGAIN
General Fiction
Rating: N/A
Where the Moths Fly is a novel that focuses on residents of SandIsle, a small beach community during the quiet months of winter. The locals discover a dead beached whale and witness a crazed wild nineteen-year-old teenager, Jacob, climbing the whale as if a play-toy. He is upset when he is forced to leave the whale causing him to curse the small group.
Each local endures some tragedy or shocking news to the point they believe Jacob's curse has come true. During the eve of a storm, eleven-year-old twin girls and a nine-year-boy go missing. The residents unite together displaying their strength and courageousness. The residents are memorable in this soulful heartbreaking story that evokes compassion that cements the extraordinary community. #ad
---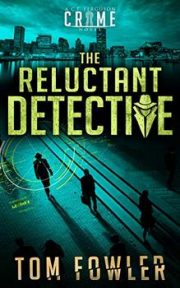 The Reluctant Detective
by Tom Fowler
FREEBIE
Mystery/Thriller
Rating: 4.3
C.T. Ferguson spent years as a hacker. He lived in Hong Kong, working against the Chinese government. Then they found him, threw him in jail, and eventually kicked him out. In Baltimore, C.T. sets himself up as a private investigator. Then Alice walks in.
She's sure her husband is cheating on her. C.T. looks into it but isn't convinced. He soon discovers Alice has serious problems of her own. When Alice's troubles get even worse, C.T. finds his own life in danger. With a liar for a client and enforcers hounding him, can C.T. prevent his first case from becoming his last? #ad
---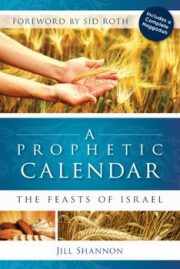 A Prophetic Calendar
by Jill Shannon
NO LONGER FREE
Religious & Inspirational
Rating: 4.5
The powerful prophetic book shows you how the Feasts of Israel point to the Lord Jesus and the destiny He has prepared for all humankind. A Prophetic Calendar presents the biblical feasts as a mural of God's ageless desire to draw all people to Him.
In this intimate invitation, you are provided in-depth biblical teaching and fresh prophetic understanding that beautifully links the Old and New Testaments and you to His divine plan for the ages. The feasts foreshadow the ministry of Jesus the Messiah and give a unique revelation of His redemptive purposes-past, present, and future. #ad
---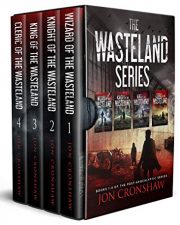 The Wasteland Series
by Jon Cronshaw
BARGAIN
Post-Apocalyptic
Rating: 4.7
Abel survived the apocalypse…but drugs nearly killed him. He scrapes together a meagre existence with his dog trading junk he finds on the wastes. But when he crosses paths with a group of enslaved children, he must do everything he can to save them. Can he ever be free from drugs? Will he find a place to call home? Is there hope in a hopeless world?
This collection brings together all four novels in Jon Cronshaw's Wasteland series. You'll love these books because everyone loves post-apocalyptic survival, flawed heroes, and tales of good versus evil. #ad
---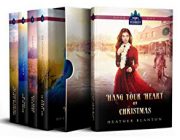 The Brides of Evergreen Box Set
by Heather Blanton
BARGAIN
Christian Historical Romance
Rating: 4.7
Evergreen – One quaint western town…sizzling with romance, rivalries, and proposals. All the Brides of Evergreen together in one collection! Includes the new release The Indian and His Runaway Missionary!
"Lively stories about Evergreen and the folks who find love there. Adventure Mysteries Redemption from God and dreams fulfilled. Very enjoyable reads!" -Amazon Reviewer
This collection includes: Hang Your Heart on Christmas – Book One, Ask Me to Marry You – Book Two, Mail-Order Deception – Book Three, To Love and to Honor – Book Four, The Indian and His Runaway Missionary – Book Five #ad
---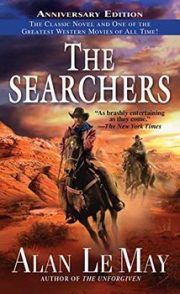 The Searchers
by Alan Le May
BARGAIN
Action & Adventure
Rating: 4.6
A ripsnorting Western, as brashly entertaining as they come. Slambang! -The New York Times on John Ford's The Searchers
John Ford's The Searchers defined the spirit of America, influenced a generation of film makers, and was named the Greatest Western Movie of All Time by the American Film Institute in 2008. Now, the novel that gave birth to the film returns to print–a timeless work of vivid, raw western fiction and a no-holds-barred portrait of the real American frontier. #ad
---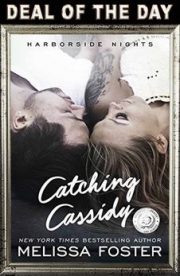 Catching Cassidy
by Melissa Foster
BARGAIN
Contemporary Romance
Rating: 4.3
CATCHING CASSIDY is a SILVER MEDAL Winner! Readers' Favorite Award, Realistic Fiction
Wyatt Armstrong never imagined that instead of celebrating his college graduation, he and his twin sister would be dealing with the death of their parents. Then again, Wyatt had never been one to think past tomorrow. He heads to their summer home in Harborside, Massachusetts, with his best friend Cassidy Lowell in tow, to deal with his parents' death and to try to figure out his next step.
Six foot two, infuriatingly handsome, and flirtatious, Wyatt Armstrong has always been there for Cassidy, helping her pass her classes and fend off unwanted advances, while driving her insane with his one-night stands–but that's what best friends are for, isn't it? Having each other's backs. There was never any doubt that she would accompany him to his family's summer home–but she never expected to begin seeing Wyatt as more than a friend. Or has she been ignoring her feelings all along? Check out Melissa Foster's Harborside Nights series! #ad
---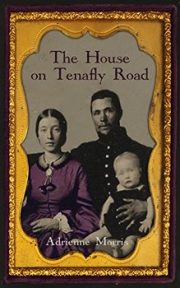 The House on Tenafly Road
by Adrienne Morris
FREEBIE
Historical Fiction
Rating: 4.1
When morphine-addicted veteran John Weldon falls in love with his best friend's sister on the eve of Reconstruction and the Indian Wars, life gets complicated. How will Weldon hide his addiction from the family he resents and admires, keep his standing in the army and find the strength to endure life's tragedies?
John Weldon spends a lifetime journeying across the prairie frontier of America only to find that he already has a home. The House on Tenafly Road is the first book of The Tenafly Road Series about the Weldon and Crenshaw families of Gilded Age New Jersey. #ad
---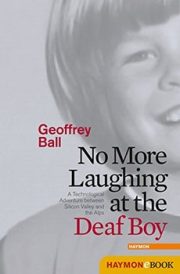 No More Laughing at the Deaf Boy
by Geoffrey Ball
FREEBIE
Biography & Memoir
Rating: 4.3
Hearing loss affects countless millions of people, yet few sufferers even seek help, let alone try to find a cure. This is the story of a man who took on that daunting task and ultimately invented the world's most successful middle ear implant.
Geoffrey Ball's adventure in technology began in the legendary Silicon Valley of California, the birthplace of so many innovations that have transformed our world, and ultimately led him to the mountains of Austria, where he now lives and continues his work… #ad
---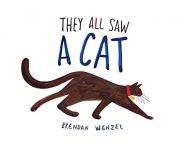 They All Saw a Cat
by Brendan Wenzel
BARGAIN
Children's Fiction
Rating: 4.8
They All Saw A Cat – New York Times bestseller and 2017 Caldecott Medal and Honor Book
The cat walked through the world, with its whiskers, ears, and paws… In this glorious celebration of observation, curiosity, and imagination, Brendan Wenzel shows us the many lives of one cat, and how perspective shapes what we see. When you see a cat, what do you see? #ad
---
Key Of Light
by Nora Roberts
BARGAIN
Fantasy
Rating: 4.8
Malory Price's life plan has hit a snag. She's in danger of losing her job managing an art gallery in Pleasant Valley, Pennsylvania. A welcome distraction comes in the form of an invitation to a cocktail party at Warrior's Peak, an infamous estate overlooking the town. But no one else she knows has been invited…
There are only two other guests: Dana Steele, a librarian, and Zoe McCourt, a single mother. On the surface, it seems the women have nothing in common, until their mysterious hosts tell them a story–and offer them a challenge… #ad
---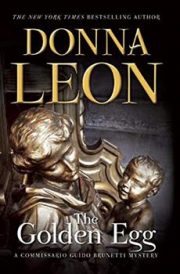 The Golden Egg
by Donna Leon
BARGAIN
Mystery/Thriller
Rating: 4.3
Commissario Brunetti's latest assignment is to look into a minor shop-keeping violation committed by the mayor's future daughter-in-law. Brunetti has no interest in helping his boss amass political favors, but has little choice but to comply.
Then Brunetti's wife comes to him with a request of her own. The sweet, simple-minded man who worked at their dry cleaner has just died of a sleeping pill overdose, and Paola loathes the idea that he lived and died without anyone noticing him, or helping him… #ad
---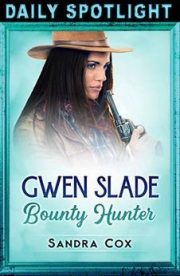 GWEN SLADE, BOUNTY HUNTER
by Sandra Cox
BARGAIN
Western Romance
Rating: 5.0
Bounty hunter Gwen Slade always gets her man. Until she meets charming outlaw Jordie Kidd.
After Jordie saves her family, she finds she can't in good conscience turn him in, even if he is worth a thousand dollars dead or alive. Instead she sets her sights on the meanest, most-wanted gang in Kansas. Gwen always works alone until she goes after the gang then finds herself partnering with an unlikely source.
This time around, not only her life, but her heart is on the line. #ad