Please be aware that prices may change at any time. Always verify the price before downloading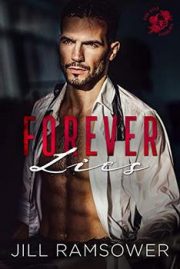 Forever Lies
by Jill Ramsower
FREEBIE
Romantic Suspense
Rating: 4.4
"By far my favorite mafia series!" -USA Today bestselling author SE Rose
Stuck in an elevator with the most gorgeous man I'd ever seen–Who thought that kind of thing actually happened? This man wasn't just attractive; he was animal magnetism personified. He was every crush and craving–each desire and fantasy–all rolled into one. The problem? There was something sinister lurking beneath that tempting façade. Something dark and ruthless. Luca Romano locked his sights on me the moment those elevator doors closed. I couldn't escape him, no matter how hard I tried. There was a mutinous side of me that didn't want to run. As if I ever had a choice… Check out Jill Ramsower's The Five Families series! #ad
---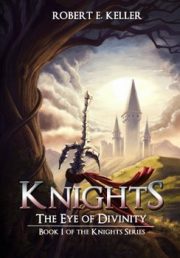 Knights: The Eye of Divinity
by Robert E. Keller
FREEBIE
Fantasy
Rating: 4.0
Strange and legendary Dremlock Kingdom is facing destruction from both within and beyond its stone walls in the form of goblins–creatures spawned by evil that come in all shapes and sizes–and the Deep Shadow, a hungry and spreading force of dark sorcery that infects people with madness.
To save their kingdom, the knights recruit a lonely and isolated boy named Lannon who lives in a wooded valley with his crazy father, who bears a dark illness of the soul, and his foul-tempered mother… #ad
---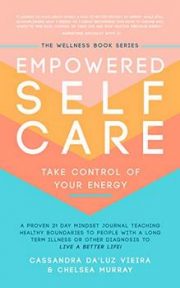 Empowered Self Care Take Control of Your Energy
by Cassandra Da'Luz Vieira & Chelsea Murray
BARGAIN
Non-Fiction
Rating: 5.0
Do you feel exhausted and like you have limited energy? Does it often feel difficult to tackle daily activities? We get it, we've been there too.
We know how deeply those feelings can affect our happiness. Imagine overcoming these challenges and empowering yourself using something as easy as self care. We're here to say you can. You can take control of your mindset and your body. You can learn healthy boundaries… to live a life that is yours, to live a better life. Whether you have a chronic long term illness, whether you are searching for a diagnosis because of your symptoms, or whether you are overly stressed and facing burnout, this book has value for you… #ad
---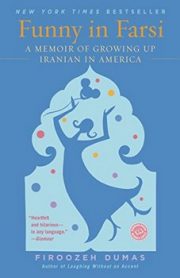 Funny in Farsi
by Firoozeh Dumas
BARGAIN
Biography & Memoir
Rating: 4.5
In 1972, when she was seven, Firoozeh Dumas and her family moved from Iran to Southern California, arriving with no firsthand knowledge of this country beyond her father's glowing memories of his graduate school years here. More family soon followed, and the clan has been here ever since.
Funny in Farsi chronicles the American journey of Dumas's wonderfully engaging family: her engineer father, a sweetly quixotic dreamer who first sought riches on Bowling for Dollars and in Las Vegas, and later lost his job during the Iranian revolution; her elegant mother, who never fully mastered English… #ad
---
The Parker Sisters: The Complete Collection
by Lorhainne Eckhart
BARGAIN
Romance
Rating: 4.5
Come and meet The Parker Sisters of Wyoming a spinoff of the romance series Married in Montana from a Readers' Favorite award–winning author and "queen of the family saga" (Aherman)
"Lorhainne Eckhart is one of my go to authors when I want a guaranteed good book. So many twists and turns, but also so much love and such a strong sense of family." -Lora W., Reviewer
The Parker Sisters: The Complete Collection includes the first five books in this heartwarming big family romance series: Thrill of the Chase, The Dating Game, Playing Hard to Get, What We Can't Have, Go Your Own Way. CLICK above to read the full descriptions! #ad
---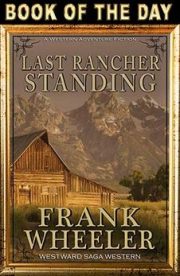 Last Rancher Standing
by Frank Wheeler
BARGAIN
Western Adventure Fiction
Rating: 5.0
Elroy Baxter led an easy life on his ranch, raising cattle with his brothers. Until he found a four-year-old girl stranded alone on his property. Someone wants her dead. Now Elroy and his brothers are targets too.
Max Lynch has a plan. He wants to see his name top the headlines of every newspaper in the state. The most wanted outlaw in all of Texas. And the easiest way to get there is to kill anyone who gets in his way–man, woman, or child. He won't let some kid be the only person to escape his clutches. Besides, she has something that he needs. If anyone else gets a hold of it, it could mean the end of him. Armed with his gang of twenty men, each with an evil streak to rival the Devil himself, he makes his way to Stagport. Only he never suspected that a few ranchers would put up such a fight. This is war, and Max insists on being the winner… #ad
---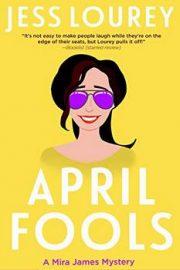 April Fools
by Jess Lourey
FREEBIE
Cozy Mystery
Rating: 4.6
Librarian and aspiring PI Mira James has discovered one corpse a month for each of the eleven months she's lived in Battle Lake, Minnesota. She'd give her left foot to break that streak this April.
But when she stumbles across a disturbing note, and a Battle Lake girl vanishes, she has no choice except to get involved. She follows the note's trail and is horrified to discover that it leads to her father, who died 13 years earlier. It's a race against the clock to crack the secret he carried to his grave in time to save the girl… #ad
---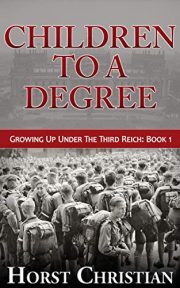 Children To A Degree
by Horst Christian
FREEBIE
History
Rating: 4.2
A true story about a young boy growing up under the Third Reich. Karl Veth, the eldest of three children, was born in Berlin, Germany in 1930. By the time he was old enough to start school and begin his education, Hitler had established a firm death-grip on the country.
Children were fed a steady diet of Nazi propaganda and were often encouraged to turn on their family and friends; however, contrary to popular belief, not all of them bought into it… #ad
---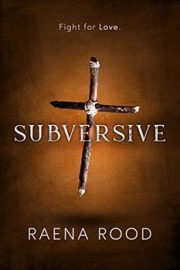 Subversive: An Apocalyptic Christian Thriller
by Raena Rood
BARGAIN
Christian Fiction
Rating: 4.8
The Hunger Games meets Left Behind in this apocalyptic Christian thriller!
When Christianity is banned in the United States, those Christians who refuse to renounce their faith are arrested and imprisoned. To avoid arrest, some go into hiding. They are known as subversives, and they are ruthlessly hunted by soldiers of the government's Task Force. Since the night of her parent's arrest, Gemma Alcott has been hiding in an abandoned coal mine with a group of subversives. She's found a home–and someone to love–but she's never forgotten the love she left behind… #ad
---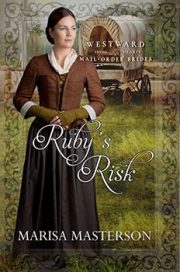 Ruby's Risk
by Marisa Masterson
BARGAIN
Historical Fiction
Rating: 4.5
A man might homestead, but it takes a woman to turn that place into a home! This matchmaker will settle the West one couple at a time.
Under suspicion after his wife's murder, Elias Kline knows he has to leave Mills Bluff. Learning a lynch mob is planning to kill him, he slips away from town. Taking only his smithy tools and his young son, he chooses a new name–Ezra King. Heading west seems a fine way to start over, but he'll need a wife to raise his son and cook his meals. One sent by an agency shouldn't expect love, he decides… Check out the Westward Home and Hearts Mail-Order Brides series! #ad
---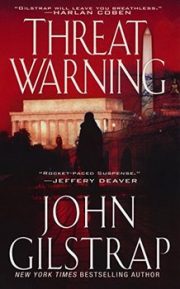 Threat Warning
by John Gilstrap
BARGAIN
Mystery/Thriller
Rating: 4.6
A hostage rescue specialist is on the trail of a homegrown terrorist organization in this thriller by the New York Times bestselling author.
When a cult-like paramilitary group decides to make its deadly presence known, the first victims are random. Ordinary citizens going about their lives in Washington, D.C., are suddenly fired upon at rush hour by unseen assassins. Caught in the crossfire of one of the attacks, rescue specialist Jonathan Grave spies a gunman getting away–with a mother and her young son as hostages… #ad
---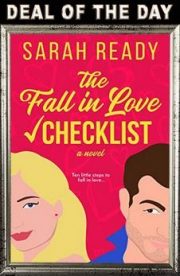 The Fall in Love Checklist
by Sarah Ready
BARGAIN
Romance
Rating: 4.6
What if you made a list of all the crazy things you've dreamed of doing, but have been too scared to try…and then did them? Every. Last. One.
Unassuming, nice-girl Dany always does what people expect. She keeps her dreams hidden behind boring cardigans and beige upholstery. What does that get her? Dumped by her fiancé and kicked out of her home. Now Dany is going to do the unexpected – survive and thrive. She has a ten step checklist and a sexy new landlord determined to tag along. Suddenly, Dany's life goes from ordinary to wildly unexpected. But when everything turns upside down again, Dany has to decide, is number ten on her list the end or just the beginning? #ad
---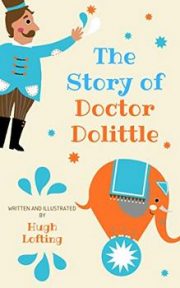 The Story of Doctor Dolittle
by Hugh Lofting
FREEBIE
Literary Classics
Rating: 4.4
The Story of Doctor Dolittle written and illustrated by the British author Hugh Lofting, is the first of his Doctor Dolittle books, a series of children's novels about a man who learns to talk to animals and becomes their champion around the world.
This volume, newly reset in easy-to-read type and delightfully enhanced with 29 of the author's original illustrations, includes all the remarkable adventures undertaken by the immensely lovable doctor. Adults, children, and fans of timeless animal stories will welcome this new edition of an old favorite. #ad
---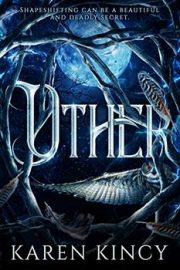 Other
by Karen Kincy
FREEBIE
Young Adult
Rating: 4.2
Gwen craves the forbidden rush of leaping from her bedroom window and transforming into an owl, but she could lose it all if anyone caught her. Most Americans don't exactly roll out the welcome mat for Others.
In the small town of Klikamuks, Washington, coming out as a person with paranormal abilities means staring down the barrel of a shotgun. Gwen hasn't even told the truth to her boyfriend, Zack, who she hopes will be the boy to take her virginity. #ad
---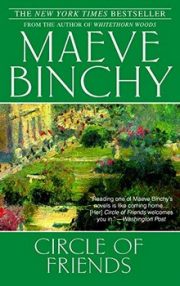 Circle of Friends
by Maeve Binchy
BARGAIN
Women's Fiction
Rating: 4.6
It began with Benny Hogan and Eve Malone, growing up, inseparable, in the village of Knockglen. Benny–the only child, yearning to break free from her adoring parents… Eve–the orphaned offspring of a convent handyman and a rebellious blueblood, abandoned by her mother's wealthy family to be raised by nuns. Eve and Benny–they knew the sins and secrets behind every villager's lace curtains…except their own.
It widened at Dublin, at the university where Benny and Eve met beautiful Nan Mahlon and Jack Foley, a doctor's handsome son. But heartbreak and betrayal would bring the worlds of Knockglen and Dublin into explosive collision. Long-hidden lies would emerge to test the meaning of love and the strength of ties held within the fragile gold bands of a… Circle Of Friends. #ad
---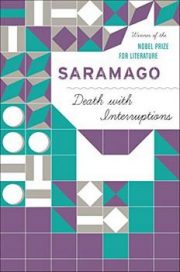 Death with Interruptions
by Jose Saramago
BARGAIN
Humorous Science Fiction
Rating: 4.3
This novel by the Nobel Prize-winning author asks what happens when the grim reaper decides to stop reaping: "A novel to die for." -The Washington Post
On the first day of the new year, no one dies. This of course causes consternation among politicians, religious leaders, morticians, and doctors. Among the general public, on the other hand, there is initially celebration–flags are hung out on balconies, people dance in the streets. They have achieved the great goal of humanity: eternal life… #ad
---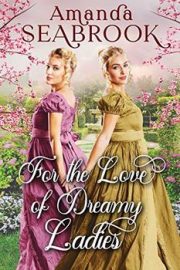 For the Love of Dreamy Ladies
by Amanda Seabrook
BARGAIN
Historical Romance
Rating: 4.0
Linnet and Arabella Wallace spent twenty years of their lives apart, without knowing they had a twin sister. However, fate meant for them to find each other again and realise that, despite their identical looks, their social worlds could not be more dramatically different.
Linnet spent her life in a small village, enjoying the wide fields and unfettered sky. On the other hand, Arabella has been raised as the only child of a duke and since his death, she has been cared for by an aloof distant relative. Linnet's world turns upside down though, when she meets Arabella's dashing guardian and her heart flutters for the first time. Could she really be falling this fast for a man as cold and detached as he seems? #ad
---
The Path of Silence
by Edita A. Petrick
BARGAIN
Mystery
Rating: 4.2
Meg Stanton rides a desk in the cold case unit with the Baltimore PD. Her day starts like any other–with parent-child struggles, a dire need for a large coffee and a partner who is a conglomerate of neuroses. However, it ends like no other day…with a dead body on the hood of her partner's car that signals a beginning of a strange journey of self-destructing bodies, all fitted with pacemakers that make them vulnerable to the killer.
Who is the mastermind behind all this? Who could callously use his fellow man as living guinea pigs for an ingenious new weapon? And how many people will have to die before Meg finds answers even as her life is unraveling around her…? #ad