Please be aware that prices may change at any time. Always verify the price before downloading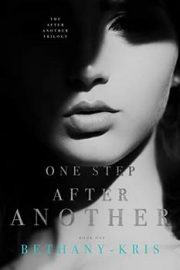 One Step After Another
by Bethany-Kris
FREEBIE
Romantic Suspense
Rating: 4.3
Penny Dunsworth is dead. Well, she should be–a piece of her certainly is. The broken girl she once was no longer exists. Now a trained assassin for The League, she's turned into the worst nightmare for the monsters who once haunted her every waking moment. She has to be … it's the only way to keep her past safe. That is if she can keep it from catching up.
Luca Puzza is chasing a ghost. He's never once been able to catch her in the five years that he spent searching. Until now. The promise he made to find the girl who disappeared without a trace turned into an obsession that changed his life. But the woman he was looking for is only a shadow of who he finds. She's dangerous … for his heart and life, and so are the secrets she's protecting… Check out Bethany-Kris's The After Another Trilogy! #ad
---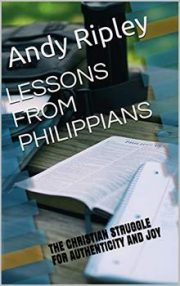 LESSONS FROM PHILIPPIANS
by Andy Ripley
FREEBIE
Religious & Inspirational
Rating: New Release
Paul's letter to the Philippians is rich with wisdom and direction for our time. We learn so much in its few pages about the purpose of Christian suffering. We see God's hand pulling all the levers and strings behind the scenes, sovereignly directing all that befalls His people. And we see the glorious results as the gospel is more widely preached.
Paul writes the epistle from prison in Rome, while he waits to see if he will be executed or set free. We see in the letter many of the real-life difficulties that believers face in the battles for humility, righteousness and obedience… #ad
---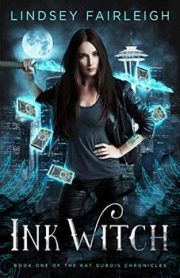 Ink Witch
by Lindsey Fairleigh
BARGAIN
Fantasy
Rating: 4.4
Immortal Kat Dubois has traded in her sword for a flask. Hard drinking helps ease the grisly memories of her former trade: an assassin of immortals. She's perfectly content to spend eternity in her Seattle tattoo parlor…until the mysterious disappearance of her brother finally brings her out of retirement.
With a charmed deck of tarot cards and her trusty sword, Kat sets off to track down her brother and save his soul. A wicked corporation and a laundry list of old rivals stand in the way of her quest. For someone with an eternity to live, Kat's chances of unraveling the mystery become less likely with each passing second… #ad
---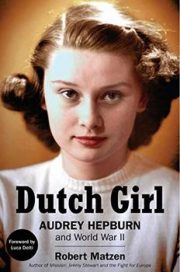 Dutch Girl: Audrey Hepburn and World War II
by Robert Matzen
BARGAIN
Biography & Memoir
Rating: 4.5
Twenty-five years after her passing, Audrey Hepburn remains the most beloved of all Hollywood stars, known as much for her role as UNICEF ambassador as for films like Roman Holiday and Breakfast at Tiffany's. Several biographies have chronicled her stardom, but none has covered her intense experiences through five years of Nazi occupation in the Netherlands.
Also included is a section of color and black-and-white photos. Many of these images are from Audrey's personal collection and are published here for the first time. #ad
---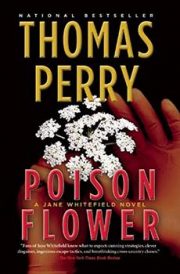 Poison Flower
by Thomas Perry
BARGAIN
Mystery/Thriller
Rating: 4.5
The Native American guide is hunted for her knowledge in this "tour de force" thriller from the New York Times–bestselling author of Vanishing Act (Kirkus Reviews, starred review).
Jane Whitefield of the Seneca Nation has spent years helping desperate people disappear. But now she is about to become the hunted one. When James Shelby is unjustly convicted of his wife's murder, Jane spirits him out of the heavily guarded criminal court building in downtown Los Angeles. Then, within minutes, Jane is kidnapped… #ad
---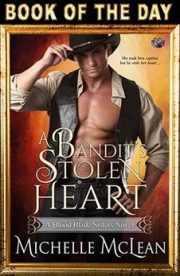 A Bandit's Stolen Heart
by Michelle McLean
BARGAIN
Historical Romance
Rating: 4.1
Under the persona of the bandit, Blood Blade, Cilla Richardson robs from the corrupt and gives to the poor. But an accidental kidnapping leaves her with a very handsome captive named Leo Forrester…and an idea to save her town.
On the wrong side of the feisty redhead's pistol, Leo reluctantly agrees to help Cilla's cause. But the more time he spends with the sexy thief, the more determined he is to steal her stubborn bandit's heart. But to prove his love, he'll have to save her neck from the hangman's noose first. #ad
Check out Michelle McLean's Blood Blade Sisters series!
---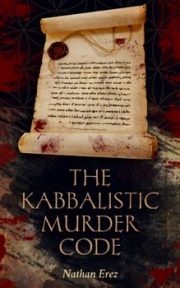 The Kabbalistic Murder Code
by Nathan Erez
NO LONGER FREE
Thriller
Rating: 4.0
The Kabbalistic Murder Code is an original and innovative Israeli thriller that was written for all those having an interest in Kabbalah. It incorporates two seemingly unconnected elements: a string of strange murders and the deciphering of ancient Kabbalistic texts, along with their hidden and mystical meanings.
A professor from Jerusalem, an expert in decoding ancient Hebrew manuscripts, is hired to carry out a mysterious task, one that sends him to three continents. He becomes entangled in a web of murders that leave him deeply puzzled. However, he quickly discovers that if he does not succeed in deciphering the enigmatic manuscripts, through his in-depth knowledge of Kabbalah, the lives of many people – including his own family – will be endangered. #ad
---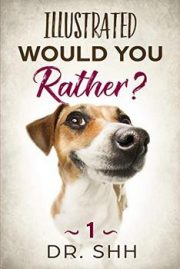 Illustrated Would You Rather?
by Dr. Shh
FREEBIE
Children's Fiction
Rating: 4.3
Looking for a perfect gift book with exclusive jokes and a secret brain game for kids that will foster their imagination? Then keep reading…
Would you rather swim faster than a shark; or speak in the voice of any person; or have a magical giant flying dragon; or create an odd superhero–Broccoliman? #ad
---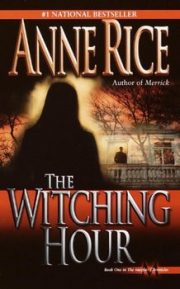 The Witching Hour
by Anne Rice
BARGAIN
Horror
Rating: 4.5
From the author of the extraordinary Vampire Chronicles comes a huge, hypnotic novel of witchcraft and the occult through four centuries.
Demonstrating, once again, her gift for spellbinding storytelling and the creation of legend, Anne Rice makes real for us a great dynasty of witches–a family given to poetry and to incest, to murder and to philosophy; a family that, over the ages, is itself haunted by a powerful, dangerous, and seductive being. #ad
---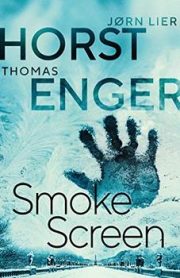 Smoke Screen
by Jorn Lier Horst & Thomas Enger
BARGAIN
Mystery/Thriller
Rating: 4.2
Oslo, New Year's Eve. The annual firework celebration is rocked by an explosion, and the city is put on terrorist alert. Police officer Alexander Blix and blogger Emma Ramm are on the scene, and when a severely injured survivor is pulled from the icy harbour, she is identified as the mother of two-year-old Patricia Semplass, who was kidnapped on her way home from kindergarten ten years earlier … and never found.
Blix and Ramm join forces to investigate the unsolved case, as public interest heightens, the terror threat is raised, and it becomes clear that Patricia's disappearance is not all that it seems… #ad
---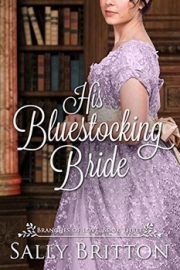 His Bluestocking Bride
by Sally Britton
BARGAIN
Regency Romance
Rating: 4.4
He vows to never risk his heart again. She hides her love to avoid rejection. A marriage of convenience is not what either of them wished for.
Overlooked by society and underappreciated in her family, Ellen Bringhurst has resigned herself to spinsterhood and a life of reading. Until her match-making friends contrive to reintroduce Ellen to the man she has secretly loved since their shared childhood. As the younger son to an earl, Marcus Calvert must wed in order to inherit his estate. Still nursing a broken heart, he prefers a practical approach to matrimony rather than romantic love. When Ellen is presented as a possible bride, he proposes a marriage of convenience… Check out Sally Britton's Branches of Love series! #ad
---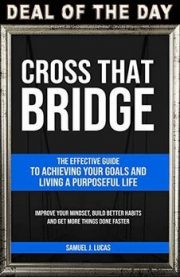 CROSS THAT BRIDGE
by Samuel J. Lucas
BARGAIN
Self-Help
Rating: New Release
Do you sometimes envy high-achievers? Have you ever wondered what they did to attain that level of success? What if I tell you that you could also become successful and achieving your goals fasters than you've imagined? What would be your reaction if you get an effective template that will lead you to achieve your goals? Awesome! Right?
It is for these specific reasons that Cross That Bridge was written! This book offers you an effective approach and a series of best practices, methodologies, tips, and recommendations that will push and inspire you to achieve your desired goals, as it draws inspiration from the habits and lifestyle of successful people. #ad
---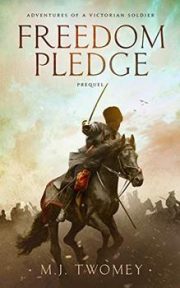 Freedom Pledge: Adventures of a Victorian Soldier
by M. J. Twomey
FREEBIE
Historical Fiction
Rating: 4.1
Outmanned, outclassed, outgunned. Can this Anglo-Irish soldier overcome his past to save his comrades?
Crimean shores, 1854. Young Lieutenant Samuel Kingston is eager to prove himself in combat. But when a traitor fiendishly sets him and his handful of Lancers adrift at sea, he fears death is inevitable when the raging waters sweep them behind enemy lines. And when he discovers the Russians have fortified their position, he must somehow warn the British cavalry before they charge to their doom… #ad
---
Longshot
by Avery Blake & Johnny B. Truant
FREEBIE
Science Fiction
Rating: 4.3
What's a Gambler to do when the kind of winning streak he's only ever dreamed about hits just as aliens invade and it looks like the world is coming to an end?
Even while Las Vegas catches fire all around him, John Abbot decides to let it ride. For the first time in his life it feels like he can do no wrong. But it's gonna take more than a boatload of chips to survive the alien apocalypse. It might even require him to pull together the motley crew of left-over lowlifes and Vegas vagabonds to embark on a high-risk crusade… #ad
---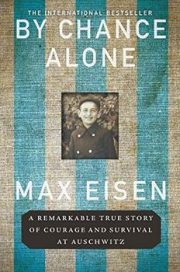 By Chance Alone
by Max Eisen
BARGAIN
History
Rating: 4.8
An award-winning, internationally bestselling Holocaust memoir in the tradition of Elie Wiesel's Night and Primo Levi's Survival in Auschwitz
In the spring of 1944, gendarmes forcibly removed Tibor "Max" Eisen and his family from their home, brought them to a brickyard and eventually loaded them onto crowded cattle cars bound for Auschwitz-Birkenau. At fifteen years of age, Eisen survived the selection process and was inducted into the camp as a slave laborer. #ad
---
Conner's Contrary Bride
by Barbara Goss
BARGAIN
Western Romance
Rating: 4.8
Elsie Crenshaw of Gobbler's Knob, West Virginia, runs from a cruel stepfather to take refuge with a widow who introduces her to a successful matchmaker. Elsie, having no family, feels the need of a protector after what she endured from her stepfather. Elsie gives the matchmaking ad a try.
Dr. Conner Van Beauregard Van Gates the IV, has lost his wife during childbirth. He lost his successful practice in Missouri and moves to Hays City, Kansas. After two years, he finds himself lonely and needing help running his clinic. His faithful housekeeper talks him into trying the matchmaking service… Check out the Matchmaker's Mix-Up series! #ad
---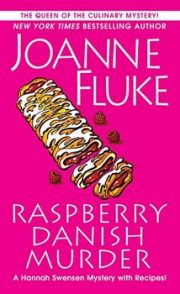 Raspberry Danish Murder
by Joanne Fluke
BARGAIN
Cozy Mystery
Rating: 4.5
Hannah Swensen has been feeling as bitter as November in Minnesota since her husband, Ross, vanished without a trace and left their marriage in limbo. Still, she throws herself into a baking frenzy for the sake of pumpkin pie and Thanksgiving-themed treats while endless holiday orders pour into The Cookie Jar.
Hannah even introduces a raspberry Danish pastry to the menu, and P.K., her husband's assistant at KCOW-TV, will be one of the first to sample it. But before taking a bite, P.K.–who's been driving Ross's car and using his desk at work–is murdered… #ad
---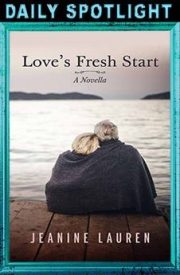 Love's Fresh Start
by Jeanine Lauren
BARGAIN
Romance
Rating: 4.5
Alone since her husband died, with only the company of online friends and long-distance phone calls, Sylvia yearns to rediscover life's joys. Convinced exercise will help, she reluctantly ventures out to the local park. There in the shrubbery, she discovers Angel, a skinny feral cat that needs someone to care.
Jack was blindsided. After a lifetime of working toward a comfortable retirement, he was hit with a double whammy. A heart attack forced him to stop work early and his wife left just as he was getting back on his feet. Now his life is empty and his future uncertain until he meets Sylvia in the park trying to befriend a cat. Can these two lonely souls find each other? Or are they destined to be alone? Check out Jeanine Lauren's Sunshine Bay series! #ad