Please be aware that prices may change at any time. Always verify the price before downloading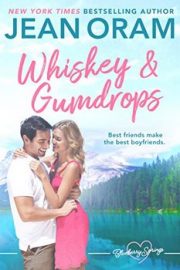 Whiskey and Gumdrops
by Jean Oram
FREEBIE
Sweet Romance
Rating: 4.2
Watching the man she thought she'd marry tie the knot to someone else spurs small-town waitress, Mandy Mattson, to finally pursue her dreams of opening her own restaurant. But she can't do it alone…
Mandy's going to need the help of her sexy, long-time best friend, Frankie Smith. He has everything she needs–and more. She fell for him years ago, but has never allowed their friendship to evolve into something beyond platonic. After all, he's "Frankie fall-off-the-tower Smith," and she has no intention of giving her heart to a dare devil like him. #ad
---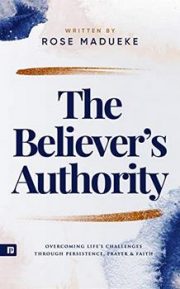 The Believer's Authority
by Rose Madueke & Prayer M. Madueke
FREEBIE
Religious & Inspirational
Rating: 4.8
God, God Almighty, God the Creator of the heavens and the earth, God the Beginning and the End, God the Source of all that is, God the Creator of man–the same God, in all His power and all His majesty, stops and listens when you pray. God has given humanity the ability to bring heaven to earth.
Whether you know it or not, you have the authority to change the world through prayer. When God said, "Let mankind rule over all the earth," He was arranging the dominion of the world so that the partnership of mankind was essential for the accomplishment of His purposes… #ad
---
Earth's Last Ships: The Phoenix
by Ryan Rodriguez
BARGAIN
Science Fiction
Rating: 4.3
Do they get sleep? Or does sleep get them? After discovering a new garden world to call home for Earth's last survivors, Commander Elsa Venla finds her work isn't done. The colonists are exposed to an unknown contagion which steals their minds as they sleep. They grow paranoid, aggressive, animalistic. Bitey.
Venla isn't immune. She starts to suspect her own crew is complicit in corrupting the colonization effort. This contagion isn't at all what it seems. Now she must use whatever tools available to wrest control of her people back and prevent this sickness from spreading to the stars… Check out the Earth's Last Ships series! #ad
---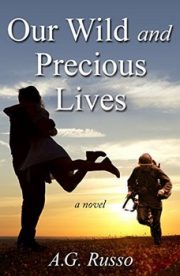 Our Wild and Precious Lives
by A.G. Russo
BARGAIN
Historical Fiction
Rating: 4.7
"Our Wild and Precious Lives deals with the big questions of Life, Death, Love and Loss set against the backdrop of World War II and the Korean Conflict…it also deals with the social upheaval in families and societies caused by war, on both sides…" -Amazon Review
In 1960 Cold War Germany, Tom and Melly McCarron, teenage Army brats, contend with adolescence on a small American base near Bavaria, where their father, a decorated war veteran, begins a three-year tour of duty. As tensions in Berlin rise between the Allies and the Soviets, and threaten to bring about World War III, the base teenagers forge bonds of loyalty and love stronger than any of the adults understand… #ad
---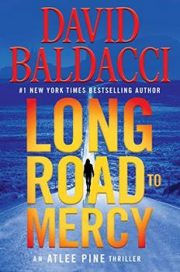 Long Road to Mercy
by David Baldacci
BARGAIN
Mystery/Thriller
Rating: 4.4
Eeny, meeny, miny, moe. Catch a tiger by its toe. It's seared into Atlee Pine's memory: the kidnapper's chilling rhyme as he chose between six-year-old Atlee and her twin sister, Mercy. Mercy was taken. Atlee was spared. She never saw Mercy again.
Three decades after that terrifying night, Atlee Pine works for the FBI. She's the lone agent assigned to the Shattered Rock, Arizona resident agency, which is responsible for protecting the Grand Canyon. So when one of the Grand Canyon's mules is found stabbed to death at the bottom of the canyon-and its rider missing-Pine is called in to investigate… #ad
---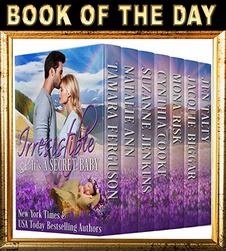 IRRESISTIBLE – SHH…IT'S A SECRET BABY
by Multiple Authors
BARGAIN
Contemporary Romance/Suspense
Rating: 4.8
Shh…it's a SECRET BABY… Some parents would do anything for the sake of the kids they love.
Here's your SPECIAL DELIVERY of SEVEN BRAND-NEW, NEVER BEFORE PUBLISHED STEAMY STORIES from New York Times and USA Today Bestselling Authors.
This set includes: TWO HEARTS' EVASION by Tamara Ferguson, UNEXPECTED DELIVERY by Natalie Ann, MY BEST MISTAKE by Suzanne Jenkins, A PLACE CALLED HOME by Cynthia Cooke, BABY PLANS by Mona Risk, SECRETS, LIES & ALIBIS by Jacquie Biggar, IRISH WHISKEY by Jen Talty. CLICK above to read each book's description! #ad
---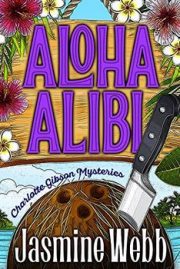 Aloha Alibi
by Jasmine Webb
FREEBIE
Cozy Mystery
Rating: 4.4
Most people flee to Hawaii for gorgeous weather, white-sand beaches, and cocktails at sunset. Charlotte Gibson, however, is fleeing for her life after a vengeful mobster leaves a severed finger on her doorstep as a warning. Message very much received.
That's how Charlotte–Charlie to everyone except her mom–finds herself on Maui with six dollars to her name, living with a mother who can't stop giving her advice on how to land herself a husband. But when a businessman is murdered and his company offers a reward to whoever finds the killer… #ad
---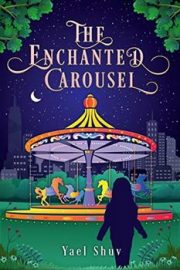 The Enchanted Carousel
by Yael Shuv
NO LONGER FREE
YA Fantasy
Rating: 5.0
After her mother's death, 13-year-old Michal goes to live in New York with her father, Joe, whom she hardly knows. Joe operates the Central Park horse carousel, and Michal volunteers to help him out over the summer vacation.
One fateful day, she discovers that the seemingly innocent carousel is in fact enchanted, and from that moment she starts to go on wonderful adventures, doing her best to keep her secret from her father. But soon things start to get out of hand. Michal's secret is about to be revealed, and her life will be changed forever. #ad
---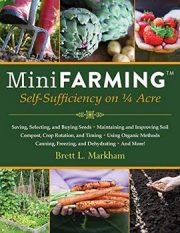 Mini Farming: Self-Sufficiency on 1/4 Acre
by Brett L. Markham
BARGAIN
Crafts & Hobbies
Rating: 4.6
Go back to basics–compost, raising chickens, water and irrigation, dealing with pests, and much more–with this unique, full color bestseller (over 400,000 sold).
Mini Farming describes a holistic approach to small-area farming that will show you how to produce 85 percent of an average family's food on just a quarter acre–and earn $10,000 in cash annually while spending less than half the time that an ordinary job would require. #ad
---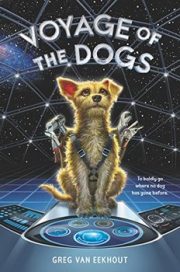 Voyage of the Dogs
by Greg van Eekhout
BARGAIN
Children's Fiction
Rating: 4.8
Lopside is a Barkonaut, a specially trained dog who assists human astronauts on missions in space. He and the crew aboard the spaceship Laika are en route to set up an outpost on a distant planet.
When the mission takes a disastrous turn, the Barkonauts on board suddenly find themselves completely alone on their severely damaged ship. Survival seems impossible. But these dogs are Barkonauts–and Barkonauts always complete their mission. #ad
---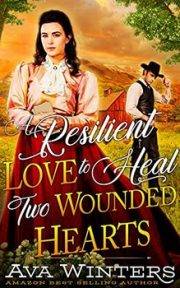 A Resilient Love to Heal Two Wounded Hearts
by Ava Winters
BARGAIN
Western Historical Romance
Rating: 4.8
Jenny has been through the worst for a young woman of her time. Recently widowed and with no place to stay or decent work, she accepts to travel West and become a mail-order bride. Even if she's unwanted at first, she does her best to prove her resilience and take care of her husband's young daughter. How can she show him that all he needs is a woman mending his heart and soul?
Philip could have never dreamt of sharing his house and family with another woman. After losing his darling wife, he renounced his chances of ever fall in love again. Jenny though, with her kind heart and steel eyes, will show him that not all bridges leading to love are burnt. How can he stay away from his prodigal past and protect the woman that takes his breath away? #ad
---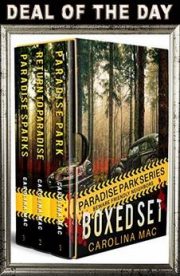 Paradise Park Boxed Set: Books 1-3
by Carolina Mac
BARGAIN
Thriller
Rating: 4.0
Mystery writer, Grace Whitmarsh, moves to a quiet trailer park in the country thinking it will be an ideal setting to pursue her writing career.
However, her new neighbors have other ideas. Grace is thrown into a whirlpool of murder and violence. The most unexpected thing she encounters is a torrid romance that catches her completely off guard.
Follow Grace as her surprising life unfolds. #ad
---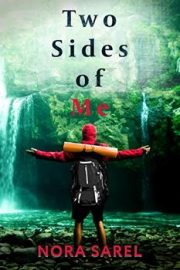 Two sides of me: A Gripping Novel Based on a True Story
by Nora Sarel
NO LONGER FREE
Contemporary Fiction
Rating: 4.3
A mysterious girl birthed him, but couldn't raise him – Armed with an adoption diary written by his father and a picture of a young girl, Gadi searches for his roots in Brazil. He hunts down clues about the identity of his biological mother and wants to know what had happened that made her give him up and what is her life like.
Gadi learns about Brazil's adoption process and retraces the steps of his own adoption journey; from the arms of a young girl who could not raise him, to the arms of his adoptive parents who looked forward to his arrival… #ad
---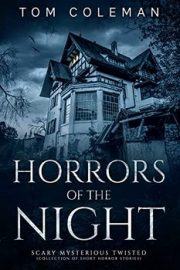 HORRORS OF THE NIGHT
by Tom Coleman
FREEBIE
Horror
Rating: 5.0
Do not fall asleep… Horrors of the Night is a collection of short Mysterious, Psychological, Suspense, and Horror stories that will make you shiver and sleep with your lights on. Some of the stories are inspired by true events and some are inspired by ideas of my dear readers! Find out which ones inside this scary collection.
"BABYSITTER" – Rachel was just a regular teenager living a normal life, when the new, rich family moved into town. They had 2 children and were looking for a babysitter. She thought it would be a nice way to get some money. What was in store for her, however, was a bloody and shocking night to remember… #ad
---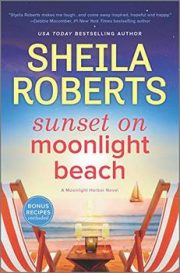 Sunset on Moonlight Beach
by Sheila Roberts
BARGAIN
Women's Fiction
Rating: 4.7
Jenna Jones has been standing on the shore of the Sea of Love for too long. Even with two good men interested in her, she's been afraid to wade in. According to her best friend, Courtney, she should. The water's fine. Life is great! Practically perfect, if you don't count Courtney's problems with her cranky ex-boss. Maybe Courtney's right. It's time to dive in.
When tragedy strikes, everything changes and Jenna's more confused than ever. But this fresh heartache might help her figure out at last who she can turn to when times get tough. #ad
---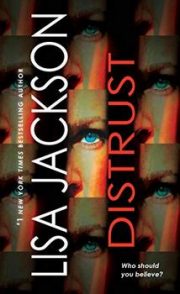 Distrust
by Lisa Jackson
BARGAIN
Mystery/Thriller
Rating: 4.0
Two riveting books in one from Queen of Suspense, #1 New York Times bestselling author Lisa Jackson, perfect for fans of the chilling novels of Lisa Gardner, Allison Brennan, and Lisa Regan.
Renegade Son – Single mother Danielle Summers is convinced her ranch is slowly being sabotaged. Newcomer Chase McEnroe insists she should trust him. But Dani's suspicion that Chase is in league with her enemy is complicated by a secret from his past. Can she put aside her concerns about his potential deception to find out who is behind these awful acts? Also includes: Midnight Sun! #ad
---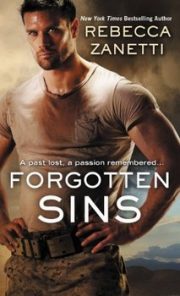 Forgotten Sins
by Rebecca Zanetti
BARGAIN
Paranormal Romance
Rating: 4.5
From the New York Times bestselling author of the Dark Protectors series comes a sexy romantic suspense full of "twists and reversals" (Publishers Weekly) that will keep readers' hearts pounding until the very last page.
From the moment Josie laid eyes on sexy, mysterious Shane Dean, she was in love. Their desire ignited a passionate affair, and within weeks, Shane had slipped a ring on her finger. It seemed her every fantasy was coming true…until her new husband disappeared without a trace. Now, two years and one broken heart later, Josie is shocked when the hospital calls: Shane has been found…at a crime scene with no memory of how he got there. #ad
---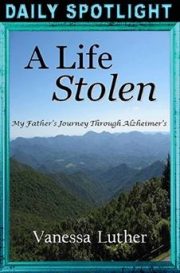 A Life Stolen: My Father's Journey Through Alzheimer's
by Vanessa Luther
BARGAIN
Biography & Memoir
Rating: 4.4
A Life Stolen is the gripping account of a father and daughter's devastating, but inspiring journey through Alzheimer's. It's an inside look into the day-to-day challenges facing not only the patient, but also the caregivers. For many years, her father exhibited signs of dementia, eventually becoming too significant to ignore. Everything culminated during an incident one night, after which her father was taken away, never to return to his home again. The disease changed him every day until he was a stranger. Then, it stole his life.
Through the initial days at home to hospital stays, living in a memory care unit, rehab stints and eventually hospice care, this book reveals many of the struggles encountered while facing Alzheimer's in a world not quite ready for it… #ad