Please be aware that prices may change at any time. Always verify the price before downloading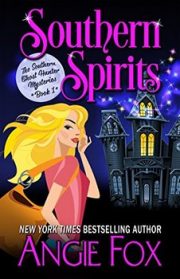 Southern Spirits
by Angie Fox
FREEBIE
Cozy Mystery
Rating: 4.5
One simple mistake… When out of work graphic designer Verity Long accidentally traps a ghost on her property, she's saddled with more than a supernatural sidekick–she gains the ability see spirits. It leads to an offer she can't refuse from the town's bad boy, who also happens to be the brother of her ex and the last man she should ever partner with.
Ellis Wydell is in possession of a stunning historic property haunted by some of Sugarland Tennessee's finest former citizens. Only some of them are growing restless–and destructive. He hires Verity to put an end to the disturbances. But soon, Verity learns there's more to the mysterious estate than floating specters, secret passageways, and hidden rooms… Check out Angie Fox's Southern Ghost Hunter Mysteries! #ad
---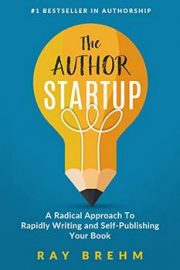 The Author Startup
by Ray Brehm
FREEBIE
Crafts & Hobbies
Rating: 4.4
"What is the fastest way I can get my book done?" I pondered the question a minute. There is all this extravagant education out there on writing a book, filled with hundreds of things to do. But the truth is, you do 20% of the work for 80% of the result (The Pareto Principle).
How does one accomplish this? By streamlining all the tasks down to the minimum requirements, and focusing on those. The Author Startup is a process to create a minimum viable product for your book. It is used to get your book out there and build momentum for you. #ad
---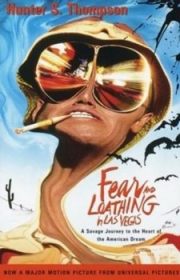 Fear and Loathing in Las Vegas
by Hunter S. Thompson
BARGAIN
Biography & Memoir
Rating: 4.7
This cult classic of gonzo journalism is the best chronicle of drug-soaked, addle-brained, rollicking good times ever committed to the printed page. It is also the tale of a long weekend road trip that has gone down in the annals of American pop culture as one of the strangest journeys ever undertaken.
Now a major motion picture from Universal, directed by Terry Gilliam and starring Johnny Depp and Benicio del Toro. #ad
---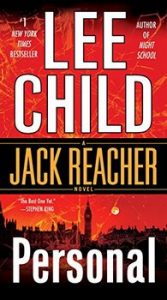 Personal: A Jack Reacher
by Lee Child
BARGAIN
Mystery/Thriller
Rating: 4.1
Someone has taken a shot at the president of France in the City of Light. The bullet was American. The distance between the gunman and the target was exceptional. How many snipers can shoot from three-quarters of a mile with total confidence? Very few, but John Kott–an American marksman gone bad–is one of them. And after fifteen years in prison, he's out, unaccounted for, and likely drawing a bead on a G8 summit packed with enough world leaders to tempt any assassin.
If anyone can stop Kott, it's the man who beat him before: Reacher. And though he'd rather work alone, Reacher is teamed with Casey Nice, a rookie analyst who keeps her cool with Zoloft. But they're facing a rough road, full of ruthless mobsters, Serbian thugs, close calls, double-crosses–and no backup if they're caught… #ad
---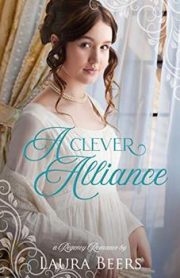 A Clever Alliance
by Laura Beers
BARGAIN
Regency Romance
Rating: 4.4
Lady Madalene Ramsbury has been summoned home from Miss Bell's Finishing School to some unfortunate news. In three weeks, she is to be married to a man she's never met. Rather than face a life she does not want; she flees from her own engagement party and elicits help from a most unlikely source.
Society's golden boy, Everett, the Marquess of Northampton, was outraged when a young woman suddenly appeared in his curricle. Was she attempting to trap him into an unwanted marriage? It would be just like some overzealous mother to put her up to such a ploy. However, it doesn't take long for him to discover that Madalene is unlike any woman he has ever known… Check out Laura Beers' Regency Brides: A Promise of Love series! #ad
---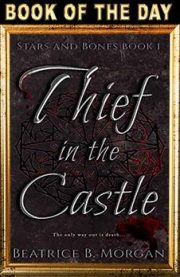 Thief in the Castle
by Beatrice B. Morgan
BARGAIN
Fantasy
Rating: 4.6
The notorious Juniper Thimble is destined for execution. Caught stealing the king's crown–in addition to her long list of crimes–she has only one way out. Juniper must survive the biggest, most deadly con of her life, commissioned by the king himself.
Disguised as the crown prince's lover, she is forced to protect him with her life…literally. Guarded by a surly squire, relentlessly attacked by demons, and surrounded by mysteriously disappearing servants, Juniper must dispatch the threat to the prince's life before they find out who she really is. Check out Beatrice B. Morgan's Stars and Bones series! #ad
---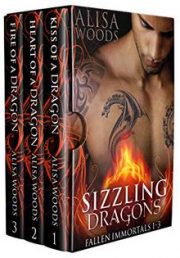 Sizzling Dragons Box Set
by Alisa Woods
FREEBIE
Paranormal Romance
Rating: 4.5
The FALLEN IMMORTALS series is a modern Beauty and the Beast story with flaming HOT dragon shifters, vengeful Dark Fae, and beguiling fallen angels. SIZZLING DRAGONS BOX SET CONTAINS Books 1-3 (Kiss of a Dragon, Heart of a Dragon, and Fire of a Dragon)
LUCIAN: I am a Dragon Prince of the House of Smoke… and I am dying. Five hundred years is truly enough for a man like me. A monster. Yet a ten-thousand-year treaty will die with me, if I don't spawn a dragonling to take my place. My two brothers are no use in this task. It falls to me, the eldest by a hair's breadth, and yet, I cannot face the horror of another sealing. Another death. Another woman's blood on my hands… #ad
---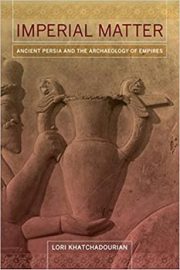 Imperial Matter
by Lori Khatchadourian
FREEBIE
History
Rating: 4.3
What is the role of the material world in shaping the tensions and paradoxes of imperial sovereignty? Scholars have long shed light on the complex processes of conquest, extraction, and colonialism under imperial rule.
But imperialism has usually been cast as an exclusively human drama, one in which the world of matter does not play an active role. Lori Khatchadourian argues instead that things–from everyday objects to monumental buildings–profoundly shape social and political life under empire. #ad
---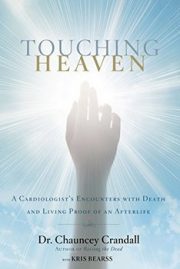 Touching Heaven
by Chauncey W. Crandall
BARGAIN
Religious & Inspirational
Rating: 4.6
How a doctor's glimpses of eternity confirmed everything he believed about God, suffering, life on earth, and what happens after death.
Dr. Chauncey Crandall knows his patients well. When they are dying, he sits at the bedside with them and holds their hands. He prays with them. Sometimes he can feel what they feel and see what they see. At other times his patients have near-death experiences and "come back" with astonishing descriptions of the afterlife. In TOUCHING HEAVEN, Dr. Crandall reveals how what he has seen and heard has convinced him that God is real… #ad
---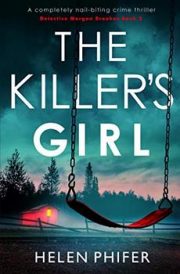 The Killer's Girl
by Helen Phifer
BARGAIN
Mystery/Thriller
Rating: 4.5
When the body of a young woman is found, tied to her bed and the victim of a brutal attack in her own home, Detective Morgan Brookes is sickened by what she finds as she searches the house. And unprepared for the nightmares it inspires about her childhood.
When the DNA collected gives a positive ID, Morgan can't wait to put the attacker behind bars. But the person it matches to is already in prison. How could the DNA of someone who has been locked up for over twenty years have shown up in Morgan's crime scene? And then they make another close match. To Morgan herself. #ad
---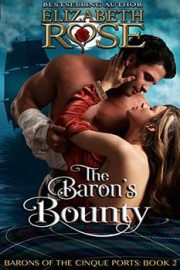 The Baron's Bounty
by Elizabeth Rose
BARGAIN
Historical romance
Rating: 4.1
She was only a proxy. They were never meant to fall in love!
Isobel MacEwen is sent as her cousin's proxy to marry Conlin de Braose, Baron of the Cinque Ports. But several months before she leaves Scotland, and on the same night that the baron's ship is docked in port, she witnesses the murder of her Scottish king. From her hiding place on that stormy night, she only sees the murderer's shoes as he walks by. Isobel's weakness is shoes. She loves shoes and notices not only everyone's feet, but the way they walk as well. Now a pair of shoes is the only clue to what really happened that night… Check out Elizabeth Rose's The Barons of the Cinque Ports Series! #ad
---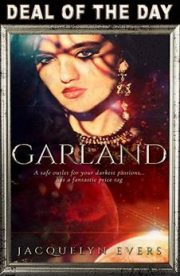 Garland
by Jacquelyn Evers
BARGAIN
Science Fiction
Rating: 3.9
If you have money, you can get in. But nothing will let you out if you discover their secret….
Tack is an asteroid-mining syndicate man, currently in prison, serving a long sentence for piracy and smuggling. Sayal is a colonial–seductive, beguiling and mysterious.
He has no idea who is about to buy-out his prison contract. She has no idea what he's capable of…or how he's managed to stay alive for so long, swimming with the syndicate sharks…together, they have to do something no one's ever done before on Garland…that is no one who lived to spread the blockbuster news to all free galactic dominions. #ad
---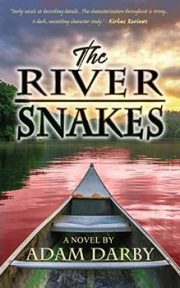 The River Snakes
by Adam Darby
FREEBIE
Literary Fiction
Rating: 4.0
Forced down a path he didn't expect–into a life of crime he never anticipated–Seth finds the money, power and the excitement he's always wanted. But in the dark world he's thrust into, Seth also realizes that survival is going to be a daily gamble.
Kidnapped from a cornfield–a directionless kid working a dirty job in the hot sun–Seth becomes the leader of a group of likewise apathetic twenty-somethings–charged with navigating one of America's great rivers in a pair of canoes–selling drugs along the way to teachers, firefighters, housewives, waitresses and HVAC repairmen… #ad
---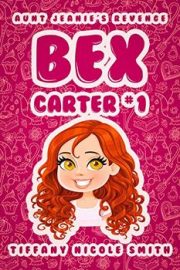 Bex Carter 1: Aunt Jeanie's Revenge
by Tiffany Nicole Smith
FREEBIE
Children's Fiction
Rating: 4.3
Thirteen-year-old Bex Carter has a lot on her plate. Her biggest challenge is living with her Aunt Jeanie. As much as Bex tries to please her aunt, they always seem to butt heads. Sometimes Bex feels as if Aunt Jeanie goes out of her way to make her life miserable.
Aunt Jeanie enrolls Bex in a social group called the Silver Roses, a group that's supposed to teach young girls how to be proper ladies, however it turns out to be nothing more than a club for snobs. Bex wants out, but she's made a deal with Aunt Jeanie. Will Bex take a stand against the Silver Roses or will their snobbery rub off on her? #ad
---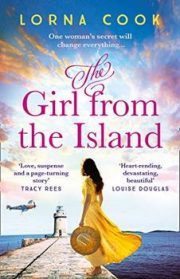 The Girl from the Island
by Lorna Cook
BARGAIN
Women's Fiction
Rating: 4.7
1940: When the island of Guernsey is invaded by the Nazis, two sisters are determined to rebel in any way they can. But when forced to take in a German soldier, they are shocked to find a familiar face on their doorstep – a childhood friend who has now become their enemy.
2016: Two generations later, Lucy returns to Guernsey after the death of a distant cousin. As she prepares the old family house for sale, Lucy discovers a box of handwritten notes, one word standing out: resistance. Lucy's search for the author will uncover the story of a forgotten sister who vanished from the island one night, never to be seen again. #ad
---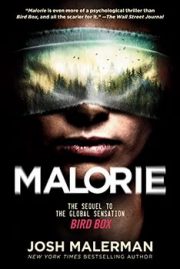 Malorie: A Bird Box Novel
by Josh Malerman
BARGAIN
Horror
Rating: 4.4
Twelve years after Malorie and her children rowed up the river to safety, a blindfold is still the only thing that stands between sanity and madness. One glimpse of the creatures that stalk the world will drive a person to unspeakable violence. There remains no explanation. No solution.
All Malorie can do is survive–and impart her fierce will to do so on her children. Don't get lazy, she tells them. Don't take off your blindfold. AND DON'T LOOK. But then comes what feels like impossible news. And with it, the first time Malorie has allowed herself to hope… #ad
---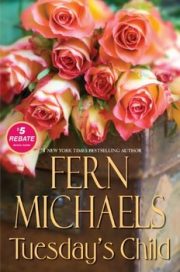 Tuesday's Child
by Fern Michaels
BARGAIN
Legal Thriller
Rating: 4.4
A woman exonerated of murder tries to rebuild her life in this novel by the #1 New York Times-bestselling author of Southern Comfort.
Ten years have passed since young nurse Sophie Lee was accused of murdering her wealthy patient, Audrey Star. Georgia attorney Mikala Aulani believed her innocence–and Adam Star's guilt–but the prosecution convinced a jury otherwise. Sophie was convicted on a Tuesday–the day on which every significant event in her life, good or bad, seems to happen. Now, on the verge of his death, Adam exonerates Sophie and leaves her a huge fortune in atonement as well… #ad
---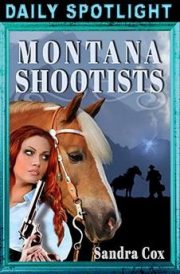 Montana Shootists
by Sandra Cox
BARGAIN
Western Romance
Rating: 4.7
Present Day: Abby loved David all her life. Growing up they were inseparable. When he joined the Marines she did too. Then disaster struck. After leaving the Marines, she returns to the family ranch in Montana hoping to heal her shattered heart. On a ride into the foothills she sees something glowing in the side of the mountain. When she goes to investigate she discovers a fist-sized sapphire that turns her already fragile world upside down.
1882: Jake Barrow is a part-time gambler, full-time hired gun. His decisions are based on hunches and the turn of a card. He's in the foothills when a young woman comes tumbling down the mountain. Unsure whether Lady Luck has dealt him a good hand or a bad, he takes one look at the beauty at his feet and doesn't need to shuffle the deck to know she's his destiny. #ad