Please be aware that prices may change at any time. Always verify the price before downloading
Always
by Bethany-Kris
FREEBIE
Contemporary Romance
Rating: 4.3
Cross Donati defines trouble. He does what he wants because he's never known anything different. He's unapologetic, and he owns it. Catherine Marcello is every bit a good girl … on the outside. Her entire world is a legacy, and she lives it. She's curious, and she's exploring it. She chases bad things. He never learned to be good.
They're late nights, stolen cars, first times, fist fights, leather jackets, beaches, bloody smiles, and life. They're vicious and precious, dangerous and harmless, innocence and sin. They are love. Love is killing for someone. Love is living for someone. Sometimes, you can't keep saving your heart when it means sacrificing it, too… Check out Bethany-Kris's Cross + Catherine series! #ad
---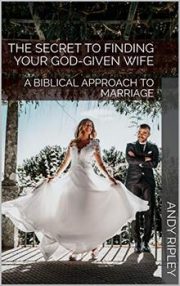 THE SECRET TO FINDING YOUR GOD-GIVEN WIFE: A BIBLICAL APPROACH TO MARRIAGE
by Andy Ripley
FREEBIE
Christian Non-Fiction
Rating: 4.8
A guide for the single Christian man who desires to find his God-given wife. Choosing your wife is one of the biggest decisions you will ever make, and one of the greatest adventures you will ever go on. Following the biblical principles outlined in this book will help you to search carefully, discern wisely and choose successfully.
The book answers the questions; what is a husband? Why is it not good for the man to be alone? Why is a wife a good to have? How do you date biblically? What is the place of your wife's beauty and character? How do you know if she is the one? #ad
---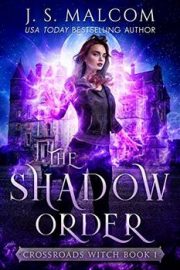 The Shadow Order
by J.S. Malcom
BARGAIN
Urban Fantasy
Rating: 4.9
Either I defeat the monster, or I become the monster.
As if being locked up in the crazy house wasn't bad enough, I wake up to discover that my nightmares are coming true. As in, the person I trust most in the world just morphed into a bloodthirsty monster. My only chance for escape comes in the form of two women who start calling out from within a shimmering tunnel. So, it's either stick around and get murdered or jump through some kind of portal. And there I was thinking my new meds were working. I take Door Number Two and find myself ushered into the world of the Shadow Order, an ancient society of witches dedicated to protecting the covens. (Who me, a witch? Well, that sure explains a few things.) Check out J.S. Malcom's Crossroads Witch series! #ad
---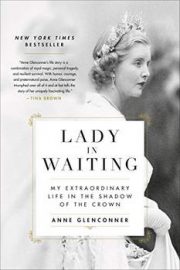 Lady in Waiting
by Anne Glenconner
BARGAIN
Biography & Memoir
Rating: 4.4
Discover untold secrets with this extraordinary memoir of drama and tragedy by Anne Glenconner–a close member of the royal circle and lady-in-waiting to Princess Margaret.
With unprecedented insight into the royal family, Lady in Waiting is a witty, candid, dramatic, at times heart-breaking personal story capturing life in a golden cage for a woman with no inheritance. #ad
---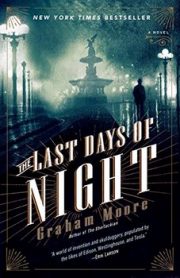 The Last Days of Night
by Graham Moore
BARGAIN
Historical Fiction
Rating: 4.6
From Graham Moore, the Oscar-winning screenwriter of The Imitation Game and New York Times bestselling author of The Sherlockian, comes a thrilling novel–based on actual events–about the nature of genius, the cost of ambition, and the battle to electrify America.
New York, 1888. Gas lamps still flicker in the city streets, but the miracle of electric light is in its infancy. The person who controls the means to turn night into day will make history–and a vast fortune. A young untested lawyer named Paul Cravath, fresh out of Columbia Law School, takes a case that seems impossible to win… #ad
---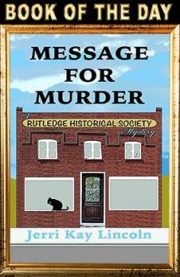 Message for Murder
by Jerri Kay Lincoln
BARGAIN
Cozy Mystery
Rating: 4.1
After one final insult, Lorry Lockharte leaves her abusive husband stranded at the Grand Canyon. Returning home, she finds their house repossessed and her elderly employer deceased. Her cousin gets her a job at the Rutledge Historical Society after the previous employee had a fatal accident with a steep set of stairs.
On her first day of work, Lorry finds a dead body at the foot of those same stairs! When she learns the dead woman is the sister of the previous victim, Lorry suspects the two deaths are related. Will she discover the killer in time or will she be the next victim? Check out Jerri Kay Lincoln's A Rutledge Historical Society Cozy Mystery series! #ad
---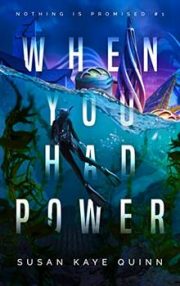 When You Had Power
by Susan Kaye Quinn
FREEBIE
Technothriller
Rating: 4.4
Power engineer Lucía Ramirez long ago lost her family to one–she'd give anything to take that vow. The Power Islands give humanity a fighting chance, but tending kelp farms and solar lilies is a lonely job.
The housing AI found her a family match, saying she should fit right in with the Senegalese retraining expert who's a force of nature, the ex-Pandemic Corps cook with his own cozy channel, and even the writer who insists everything is stories, all the way down. This family of literal and metaphorical refugees could be the shelter she's seeking from her own personal storm. #ad
---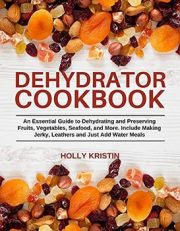 Dehydrator Cookbook
by Holly Kristin
FREEBIE
Cookbook
Rating: 4.4
This Dehydrator Cookbook is an essential guide to easy, economical ways of home-drying tasty meals and making the most of your garden harvests. Dehydrating foods at home help you choose and customize ingredients. It also ensures that the food is of high quality and free of harmful preservatives and additives.
The Dehydrator Cookbook explains, with easy-to-follow directions, the safe and straightforward process of dehydrating various foods like fruits, vegetables, seafood, meat etc. #ad
---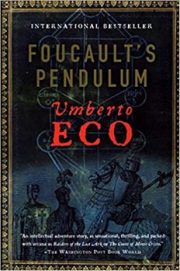 Foucault's Pendulum
by Umberto Eco
BARGAIN
Horror
Rating: 4.3
Bored with their work, three Milanese book editors cook up an elaborate hoax that connects the medieval Knights Templar with occult groups across the centuries. Becoming obsessed with their own creation, they produce a map indicating the geographical point from which all the powers of the earth can be controlled–a point located in Paris, France, at Foucault's Pendulum.
But in a fateful turn the joke becomes all too real. When occult groups, including Satanists, get wind of the Plan, they go so far as to kill one of the editors in their quest to gain control of the earth… #ad
---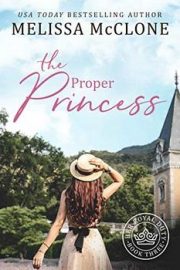 The Proper Princess
by Melissa McClone
BARGAIN
Contemporary Romance
Rating: 4.4
After the death of her fiancé, Princess Madeleine knows a loveless, arranged marriage awaits her. She's resigned to her fate until she meets her intended husband. Crown Prince Enrique is gorgeous, but he comes on way too strong, says the wrong things, and fumbles with apologies. He's more court jester than Prince Charming. How can she marry him?
Enrique might be self-centered and lack social skills, but he's trying to do better–for himself, his country, and his future wife. Despite their royal union being a political necessity, he wants his marriage with the captivating Madeleine to be a love match. He's willing to do whatever it takes to woo her. How hard can it be to win his princess bride's heart? Check out Melissa McClone's Her Royal Duty series! #ad
---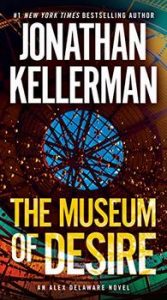 The Museum of Desire
by Jonathan Kellerman
BARGAIN
Mystery/Thriller
Rating: 4.5
LAPD Lieutenant Milo Sturgis has solved a lot of murder cases. On many of them–the ones he calls "different"–he taps the brain of brilliant psychologist Dr. Alex Delaware. But neither Alex nor Milo are prepared for what they find on an early morning call to a deserted mansion in Bel Air. This one's beyond different. This is predation, premeditation, and cruelty on a whole new level.
Four people have been slaughtered and left displayed bizarrely and horrifically in a stretch limousine. Confounding the investigation, none of the victims seems to have any connection to any other, and a variety of methods have been used to dispatch them. As Alex and Milo make their way through blind alleys and mazes baited with misdirection, they encounter a crime so vicious that it stretches the definitions of evil. #ad
---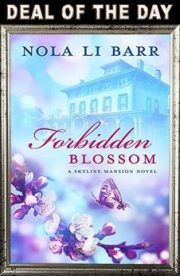 Forbidden Blossom
by Nola Li Barr
BARGAIN
Women's Fiction
Rating: 4.7
A decades-old scandal. A mysterious inheritance. Can a young woman survive a family desperate to keep their past buried?
2010. Anne Huang never cared to call anywhere home. But her carefree lifestyle of blogging and travel is interrupted when a stranger with ties to her family bequeaths her a fortune. And with no knowledge of her history, she soon finds herself thrown in with a nest of billionaire vipers determined to lock away their skeletons.
1946. Seventeen-year-old Rose Chen's quiet life is shattered when she's dragged from Taiwan and forced to immigrate to the U.S. And her nightmare continues when she arrives in San Francisco, only to be shipped off by her parents to serve in a wealthy American's household. But her dutiful-daughter status soon comes under threat when her risky friendship with her white employer's son transforms into something taboo. Check out Nola Li Barr's Skyline Mansion series! #ad
---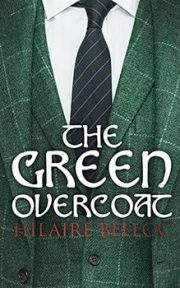 The Green Overcoat
by Hilaire Belloc
FREEBIE
Literary Classics
Rating: 4.3
The Green Overcoat follows a story of Professor Higginson, a tall, thin, exceedingly shy and nervous psychologist on his journey when he comes across the magnificent green overcoat. Its cloth is soft and thick, pliable and smooth; the rich fur at the collar and cuffs was a promise of luxury lining…
Now the Devil during all Professor Higginson's life had had trifling fun with him until that memorable moment. #ad
---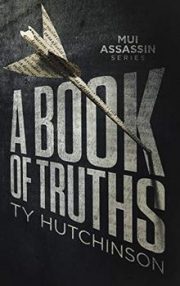 A Book of Truths
by Ty Hutchinson
FREEBIE
Young Adult
Rating: 4.4
When a book filled with cryptic handwriting falls into Mui's possession, she thinks nothing of the scribbling–until she learns the writings are hidden messages, and one is connected to her father. The one her mother insisted was dead.
Could her mother be wrong? With the question raised, Mui is driven to decipher more of the riddles. But she's not the only one interested in the book. A secret organization called the Bibliokeepers created the book, and they want it back. Two of their members have been killed, and they fear anyone who comes in contact with the book could be next. Will Mui fall victim while figuring out the truth about her father? #ad
---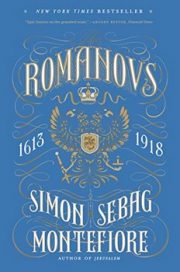 The Romanovs: 1613-1918
by Simon Sebag Montefiore
BARGAIN
History
Rating: 4.4
This is the intimate story of twenty tsars and tsarinas, some touched by genius, some by madness, but all inspired by holy autocracy and imperial ambition.
Simon Sebag Montefiore's gripping chronicle reveals their secret world of unlimited power and ruthless empire-building, overshadowed by palace conspiracy, family rivalries, sexual decadence and wild extravagance, with a global cast of adventurers, courtesans, revolutionaries and poets, from Ivan the Terrible to Tolstoy and Pushkin, to Bismarck, Lincoln, Queen Victoria and Lenin. #ad
---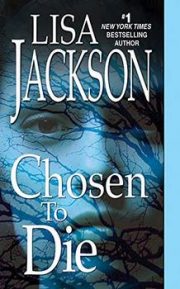 Chosen To Die
by Lisa Jackson
BARGAIN
Mystery/Thriller
Rating: 4.6
Detective Regan Pescoli has worked the "Star Crossed Killer" case for months, never imagining she'd be captured by the madman she's been hunting. Regan knows exactly what he's capable of–and avoiding the same fate will take every drop of her courage and cunning.
Regan Pescoli is unlike any woman Nate Santana has met before. But now she's missing, and Nate knows something is dangerously wrong. The only person who can help him find her is Detective Selena Alvarez, Regan's partner. As Nate and Selena dig deeper into the Star-Crossed Killer case and the body count rises, the truth about Regan's disappearance becomes chillingly clear. #ad
---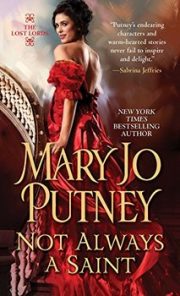 Not Always a Saint
by Mary Jo Putney
BARGAIN
Historical Romance
Rating: 4.3
After the death of his sweetheart when he was at university, Daniel Herbert buried his grief in medical studies and his passion for healing. Viewed as a saint by those who know him, in his own mind he never quite manages to live up to his own high standards.
Most men would be thrilled to learn they've inherited a title and estate from a distant relative, but Daniel is appalled because the burden of wealth will interfere with his medical calling. Warily he accepts that he must enter society and seek a wife–a sensible woman who can oversee his properties, leaving him free to continue his work… #ad
---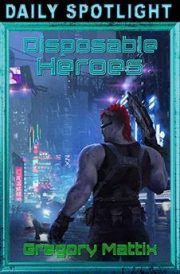 Disposable Heroes
by Gregory Mattix
BARGAIN
Science Fiction
Rating: 4.2
Boomer is a pretty simple guy for an alien hybrid. He runs on booze, caffeine, and junk food. He works as a bullet-resistant tank for a crew of street-running mercenaries. If someone needs hurting or something needs blowing up, he's the guy to do it. It might not be the most glam life in Arutairu Megacity, but it's his, and he's rather attached to it.
When Boomer's team takes on a shady job with the promise of a stellar payday, the proverbial excrement quickly meets the fan, and hit squads come after him and his crew. Normally, a few amateur goons with guns would just make for good target practice, but he suddenly finds himself unable to protect his friends. His rapidly expanding list of problems soon includes double-crosses, femme fatales, a hybrid assassin wielding alien weaponry, and an army of mercs gunning for him and his rapidly dwindling crew… #ad