Please be aware that prices may change at any time. Always verify the price before downloading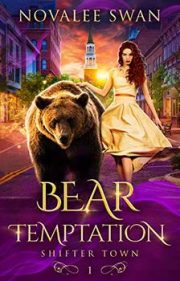 Bear Temptation
by Novalee Swan
FREEBIE
Fantasy Romance
Rating: 4.3
When grizzly shifter Bear Reid arrives in Rosewood, Tennessee, he doesn't expect to find a luscious redhead waiting tables and fending off barflies with sugar-coated threats. She's a ray of sunshine in purgatory and he wants her. Bad. So he buys the bar.
Kelly McKenna has a head for numbers, but she takes one look at her enigmatic new boss–all malt hair and whiskey eyes–and finally understands what it means to crave. Eventually, sweet flirtation leads to a not-so-sweet game of pool. And a bet. #ad
---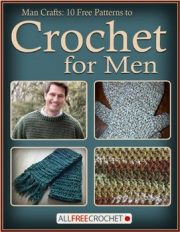 Man Crafts
by Prime Publishing
FREEBIE
Crafts & Hobbies
Rating: 4.2
If you're looking for a unique way to show the man in your life a little love and appreciation, making him something homemade is always a great place to start.
There are so many free patterns to crochet for men to choose from including free crochet hat patterns, crocheted afghans, and free scarf patterns. He is sure to love any one of these crocheted man crafts. #ad
---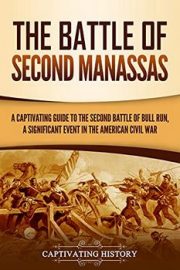 The Battle of Second Manassas
by Captivating History
BARGAIN
History
Rating: 4.9
Discover the Battle of Second Manassas in this captivating book on what transpired from August 28th to August 30th, 1862, near the Bull Run River in northeastern Virginia.
The Battle of Second Manassas was part of the northern Virginia campaign under Confederate General Robert E. Lee's leadership and unfolded during the summer of the second year of the American Civil War. The battle played out on the same ground as the Battle of First Manassas, which took place almost a year before, and both engagements revealed startling similarities, including Confederate victories. #ad
---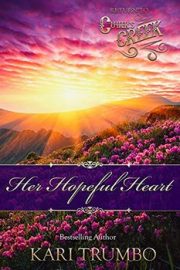 Her Hopeful Heart
by Kari Trumbo
BARGAIN
Christian Western Romance
Rating: 4.7
Anna travels to the small town of Cutter's Creek as a mail order bride. Abe's request was specific. He wanted a widow and someone to teach his unruly daughter. While she's up for the task, there's also the lingering pain of Abe's last wife.
Abe doesn't really want another bride in his life. The first one walked out on him with a barely one year old daughter to care for. He's gruff and he knows it's because he doesn't want to care about anyone, until Anna dances through his house singing out of tune… Anna tries to keep her feelings out of their marriage, but Abe's sudden kindness is a balm to her young and mourning soul. Can two hearts so opposed to love, find their happily ever after? Check out Kari Trumbo's Return to Cutter's Creek series! #ad
---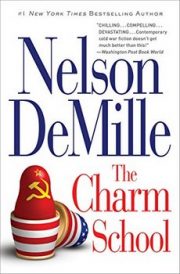 The Charm School
by Nelson DeMille
BARGAIN
Mystery/Thriller
Rating: 4.6
On a dark road deep inside the Russian woods at Borodino, a young American tourist picks up an unusual passenger with an explosive secret: an U.S. POW on the run from "The Charm School," a sinister operation where American POWs teach young KBG agents how to be model U.S. citizens. Their goal? To infiltrate the United States undetected.
With this horrifying conspiracy revealed, the CIA sets an investigation in motion, and three Americans–an Air Force officer, an embassy liaison, a CIA chief–pit themselves against the country's enemies in a high-powered game of international intrigue. #ad
---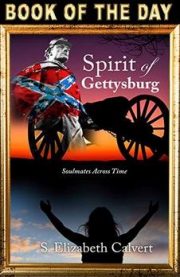 Spirit of Gettysburg: Soulmates Across Time
by S. Elizabeth Calvert
BARGAIN
Paranormal Romance/YA Historical Fiction
Rating: 4.2
Epic…Spellbinding…Thrilling Love Story Extraordinaire! Can ghosts die twice? Apparently so! "Reached #1 in Young Adult Historical Fiction on Amazon Kindle!" Perfect for fans of Paranormal Romance, YA, Sic-fi fantasy, Historical Fiction, Alternate History and Literature
Washington, D.C. psychic to the powerful elites headstrong, vulnerable Maureen McAlister flees a contemporary, shattered life into the ghostly, loving arms of Confederate soldier Major Clayton Fontaine Douglas, her former husband and one-true-soulmate. He is the only man she loves and trusts. Clayton, an unrepentant Rebel and proud, brave officer in General Robert E Lee's Army of Northern Virginia, is now a ghost stuck in time in her inherited Gettysburg, Pennsylvania estate. He is furious at God for the loss of his Country and her. He is dying again because of her. Once more she must try to save him, change his fate and rewrite karma… #ad
---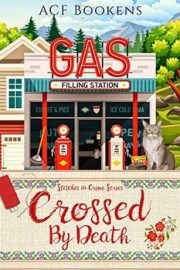 Crossed By Death
by ACF Bookens
FREEBIE
Cozy Mystery
Rating: 4.6
When salvage expert and historian Paisley Sutton crawls into an abandoned store with a house attached, she certainly isn't expecting to find a body on site.
But soon, her discovery sends Paisley on an expedition through history that links this murder to the one that led the previous owners to abandon the building in the first place. And someone doesn't want her to salvage this story from the wreckage. #ad
---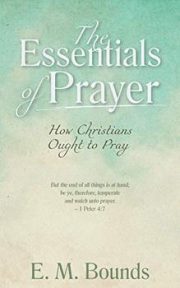 The Essentials of Prayer
by Edward M. Bounds
FREEBIE
Religious & Inspirational
Rating: 4.8
Christians who pray well, who bring the largest things to pass, and who move God to do great things, are those who are entirely given over to God in their praying. God wants, and must have, all that there is in us. We must be wholehearted people through whom he can work out his purposes and plans concerning us.
God must have us in our entirety. No double-minded people need apply. No vacillating person can be used. No person with a divided allegiance to God, the world, and self can do the praying that is needed… #ad
---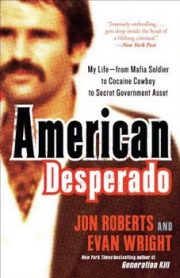 American Desperado
by Jon Roberts & Evan Wright
BARGAIN
Biography & Memoir
Rating: 4.5
The true story of super-criminal Jon Roberts, star of the documentary Cocaine Cowboys.
American Desperado is Roberts' no-holds-barred account of being born into Mafia royalty, witnessing his first murder at the age of seven, becoming a hunter-assassin in Vietnam, returning to New York to become–at age 22–one of the city's leading nightclub impresarios, then journeying to Miami where in a few short years he would rise to become the Medellin Cartel's most effective smuggler. But that's just half the tale. #ad
---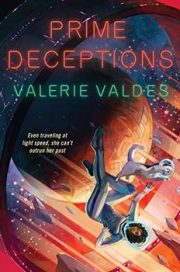 Prime Deceptions
by Valerie Valdes
BARGAIN
Science Fiction
Rating: 4.4
Captain Eva Innocente and the crew of La Sirena Negra find themselves once again on the fringe of populated space–and at the center of a raging covert war. When Eva's sister asks for help locating a missing scientist, promises of a big paycheck and a noble cause convince Eva to take the job despite lingering trust issues.
With reluctant assistance from her estranged mother, Eva and her crew follow the missing scientist's trail across the universe, from the costume-filled halls of a never-ending convention to a dangerous bot-fighting arena. They ultimately find themselves at the last place Eva wants to see again–Garilia–where she experienced her most shameful and haunting failure. #ad
---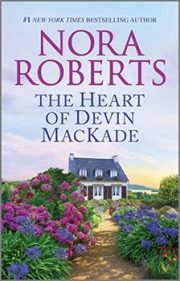 The Heart of Devin Mackade
by Nora Roberts
BARGAIN
Contemporary Romance
Rating: 4.6
Since he was a young man, Devin MacKade has always known his destiny was to become sheriff of his small town, to serve and protect Antietam, Maryland. For a long while he thought his future would also include Cassie Connor–the woman he's known, and certainly loved, forever.
But when Cassie married the wrong man, Devin did the honorable thing and kept his feelings to himself. Twelve years later, Cassie's divorced and Devin can finally follow his heart. The question is, can Cassie? #ad
---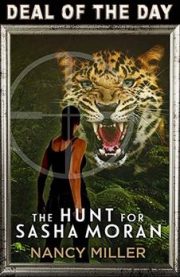 The Hunt for Sasha Moran
by Nancy Miller
BARGAIN
Suspense Thriller
Rating: 5.0
"This book is an extremely powerful story! The adventures of Sasha and Diana take you through a whirlwind. I couldn't put it down!" -Amazon Review
He was out there, somewhere. Coming for her. At age 36, Sasha Moran pulled the plug on her life. She left her husband Wayne after 19 years of marriage.
Wayne liked to hunt. Specifically, some of the world's largest and most exotic animals. He said if she ever left, he would hunt her down and kill her. Now, she was his prey. #ad
---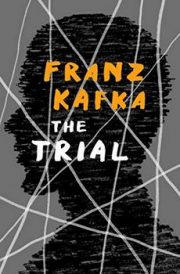 The Trial
by Franz Kafka
FREEBIE
Literary Classics
Rating: 4.0
The classic, darkly comic novel with "striking parallels to Orwell's 1984" by the author of The Metamorphosis (The Guardian).
Written during the first months of World War I, but still unpublished at the time of author Franz Kafka's death, The Trial follows the tribulations of a bank clerk named Josef K. When Josef is arrested by two unidentified agents for an unidentified crime, he maintains his innocence while being dragged under the slow wheels of bureaucracy… #ad
---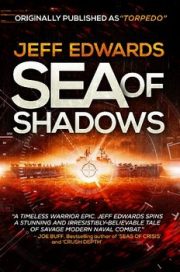 Sea of Shadows
by Jeff Edwards
FREEBIE
Action & Adventure
Rating: 4.4
A minor accident at a German nuclear power plant, a Biological Warfare attack on the British Embassy in Washington, DC, and a secret arms deal combine to drive a trusted NATO Ally into an illegal alliance with a rogue Middle Eastern state.
With the world hovering on the brink of war, a handful of U.S. Navy warships must track down and destroy a wolfpack of state-of-the-art submarines. #ad
---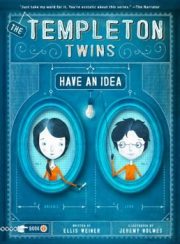 The Templeton Twins Have an Idea
by Ellis Weiner
BARGAIN
Children's Fiction
Rating: 4.7
Suppose there were 12-year-old twins, a boy and girl named John and Abigail Templeton. Let's say John was pragmatic and played the drums, and Abigail was theoretical and solved cryptic crosswords.
Now suppose their father was a brilliant, if sometimes confused, inventor. And suppose that another set of twins–adults–named Dean D. Dean and Dan D. Dean, kidnapped the Templeton twins and their ridiculous dog in order to get their father to turn over one of his genius (sort of) inventions. Yes, I said kidnapped. Wouldn't it be fun to read about that? #ad
---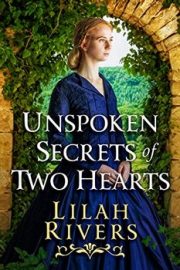 Unspoken Secrets Of Two Hearts
by Lilah Rivers
BARGAIN
Christian Romance
Rating: 4.5
Dorothy Maragon has everything a girl in frontier Montana could ask for but as lucky as she may be, there's something missing. Deaf since birth, Dorothy has always longed to attend a school specifically catered to her needs, but her wealthy parents have forbidden her.
Unfortunately, they have other ideas for her future and would prefer to ignore the fact that she's deaf altogether, never having even learned sign language for their own daughter's sake. If only she could find someone to be there when no one else is listening… #ad
---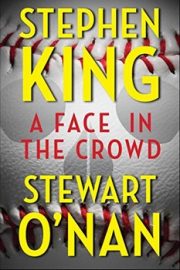 A Face in the Crowd
by Stephen King & Stewart O'Nan
BARGAIN
Horror
Rating: 4.0
Dean Evers, an elderly widower, sits in front of the television with nothing better to do than waste his leftover evenings watching baseball. It's Rays/Mariners, and David Price is breezing through the line-up. Suddenly, in a seat a few rows up beyond the batter, Evers sees the face of someone from decades past, someone who shouldn't be at the ballgame, shouldn't be on the planet.
And so begins a parade of people from Evers's past, all of them occupying that seat behind home plate. Until one day Dean Evers sees someone even eerier…. #ad
---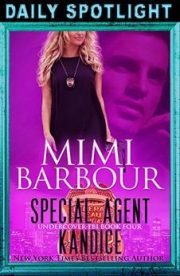 Special Agent Kandice
by Mimi Barbour
BARGAIN
Romantic Suspense
Rating: 4.3
Powerful, thrilling and character-driven, this romantic suspense is a real page-turner.
Special Agent indeed, Kandice Warner is everyone's best friend. Talk about a Barbie doll! This female might have the same pretty-girl looks but even though she has a tender heart, she also has the resilience needed for a very successful FBI Hostage Negotiator. Feelings of inadequacy constantly force her to prove that she's tough, and she demonstrates her courage when dealing with a murderous bank robber, a desperate jumper, being stalked, kidnapped and beaten. But her tender heart can get her in trouble and she needs to grow a thicker skin. Almost impossible when her obstinate new boss, for reasons of his own, interferes in everything she does… #ad
Check out Mimi Barbour's Undercover FBI series!