Please be aware that prices may change at any time. Always verify the price before downloading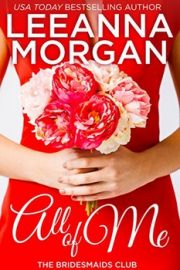 All of Me
by Leeanna Morgan
FREEBIE
Romance
Rating: 4.4
Fans of Robyn Carr's Virgin River series will love this small-town, feel-good, Christmas romance!
Tess has given up looking for Mr. Right, but that doesn't mean she's given up on love. When she reads a newspaper article about a young couple who've had everything stolen from their home, including four bridesmaids dresses, she knows she has to help. But by helping the bride, Tess risks exposing a past she doesn't want anyone to know about. She does everything she can to minimize the danger she's in, but she does the one thing guaranteed to destroy everything – she falls in love with the wrong man… #ad
Check out Leeanna Morgan's The Bridesmaids Club series!
---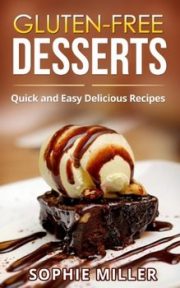 Gluten-Free Desserts
by Sophie Miller
FREEBIE
Cookbook
Rating: 4.4
Reading this book you will find that going gluten-free is not as difficult as you might have once thought. Not only are there plenty of gluten-free food options available, but there are also plenty of gluten-free ingredients to choose from that make it easy for you to continue to enjoy your favorite treats.
You might not be able to pick up a box of cookies at your local bakery, but you can make some delicious gluten-free Christmas treats right in your own home. #ad
---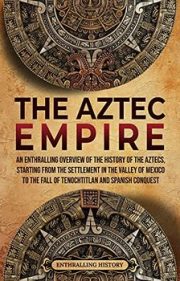 The Aztec Empire
by Enthralling History
BARGAIN
History
Rating: 4.9
The remarkable Aztecs formed a vast, organized empire renown for military prowess, expansive trade, intriguing culture, and ingenious agriculture – all from an island in a swamp. But where was their mysterious homeland of Aztlan? How did they ascend to dominance in the Valley of Mexico?
Explore the mesmerizing origins of the Aztecs, discover how a wandering desert tribe came to rule much of present-day Mexico, and investigate the spectacular – albeit somewhat depraved – culture that set their civilization apart. #ad
---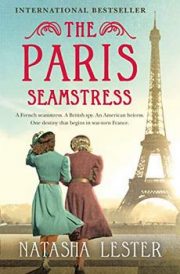 The Paris Seamstress
by Natasha Lester
BARGAIN
Historical Fiction
Rating: 4.5
1940: As the Germans advance upon Paris, young seamstress Estella Bissette is forced to flee everything she's ever known. She's bound for New York City with her signature gold dress, a few francs, and a dream: to make her mark on the world of fashion.
Present day: Fabienne Bissette journeys to the Met's annual gala for an exhibit featuring the work of her ailing grandmother – a legend of women's fashion design. But as Fabienne begins to learn more about her beloved grandmother's past, she uncovers a story of tragedy, heartbreak and family secrets that will dramatically change her own life. #ad
---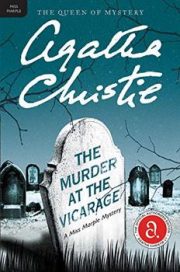 The Murder at the Vicarage
by Agatha Christie
BARGAIN
Mystery/Thriller
Rating: 4.5
Miss Marple encounters a compelling murder mystery in the sleepy little village of St. Mary Mead, where under the seemingly peaceful exterior of an English country village lurks intrigue, guilt, deception and death.
Colonel Protheroe, local magistrate and overbearing land-owner is the most detested man in the village. Everyone–even in the vicar–wishes he were dead. And very soon he is–shot in the head in the vicar's own study. Faced with a surfeit of suspects, only the inscrutable Miss Marple can unravel the tangled web of clues that will lead to the unmasking of the killer. #ad
---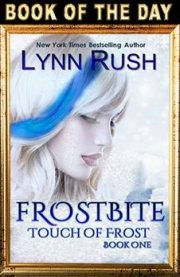 Frostbite
by Lynn Rush
BARGAIN
YA Paranormal Romance
Rating: 4.2
Amanda gives a whole new meaning to cool… Amanda Smith is sick of getting chased from town-to-town. So when she lands in tiny Trifle, Arizona, she hopes it's her last move for a long time. Despite hating the smallness of the town, she settles in and finds a best friend, and even a boyfriend. Normality at its finest.
But for a girl who can shoot snow from her hands and lift a two-ton truck over her head like a bag of feathers–normal is not an option. The scientists who murdered her mother come barreling into Amanda's quiet life. She must decide if she'll run again or stay and fight. The price of either choice might be her life or the lives of those she's come to love… #ad
Check out Lynn Rush's Touch of Frost series!
---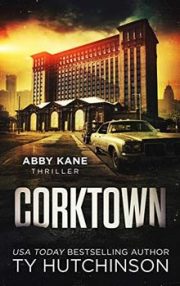 Corktown
by Ty Hutchinson
FREEBIE
Mystery/Thriller
Rating: 4.2
Executives from Detroit's automakers are being mutilated, and all signs point to a serial killer known as the Doctor. But there's a problem with that. Detroit Police put him away a long time ago.
Fiery FBI agent Abby Kane is tasked with figuring out how this madman can kill again. When she visits the Doctor behind bars, he swears he's innocent and not the psychopath everyone thinks he is. Oddly enough, Abby believes him. To prove the Doctor's innocence, Abby investigates the case that put him behind bars and discovers evidence of a cover-up. #ad
---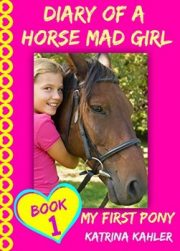 Diary of a Horse Mad Girl: My First Pony
by Katrina Kahler
FREEBIE
Children's Fiction
Rating: 4.3
Follow the true adventures of Abbie and her first pony, Sparkle (a beautiful Palomino) in her diary. Yes, she is a horse mad girl and when she gets her first pony…all her dreams come true…
My First Pony will take you on a ride filled with fun, friendships and even near disaster – the true story of a totally horse mad girl and a beautiful palomino named Sparkle. It is suitable for "horse mad" girls aged from around 8 to 12. #ad
---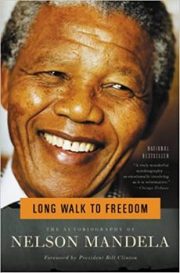 Long Walk to Freedom
by Nelson Mandela
BARGAIN
Biography & Memoir
Rating: 4.8
Nelson Mandela was one of the great moral and political leaders of his time: an international hero whose lifelong dedication to the fight against racial oppression in South Africa won him the Nobel Peace Prize and the presidency of his country.
Long Walk to Freedom is his moving and exhilarating autobiography, destined to take its place among the finest memoirs of history's greatest figures. Here for the first time, Nelson Rolihlahla Mandela told the extraordinary story of his life — an epic of struggle, setback, renewed hope, and ultimate triumph. #ad
---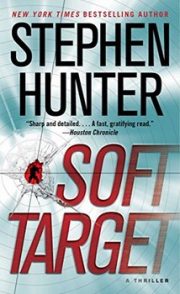 Soft Target
by Stephen Hunter
BARGAIN
Action & Adventure
Rating: 4.2
Ten thousand people jam the aisles, the corridors, the elevators, and the escalators of America, the Mall–a giant Rubik's Cube of a structure with its own amusement park located in the spacious center atrium. Of those people, 9,988 have come to shop. The other twelve have come to kill.
Ray Cruz, one of the heroes of Hunter's last bestseller, Dead Zero, is in the mall with his fiancée and her family. The retired Marine sniper thought he was done with stalking and killing–but among the trapped thousands, he's the only one with a plan and the guts to confront the self-proclaimed "Brigade Mumbai." Now all he needs is a gun. #ad
---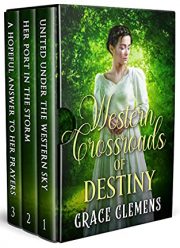 Western Crossroads of Destiny
by Grace Clemens
BARGAIN
Inspirational Historical Romance
Rating: 5.0
Three of my best-selling Inspirational Historical Western romance stories! Delightful tales full of emotion, love, inspiration, plot twists, and of course, heart-melting romance!
United Under the Western Sky
Her Port in the Storm
A Hopeful Answer to her Prayers
If you love clean Inspirational romances that feature strong women of the era and determined, yet charming, male protagonists, then you are going to love this collection! #ad
---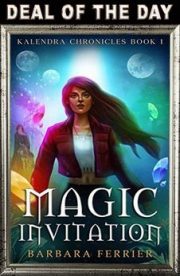 Magic Invitation
by Barbara Ferrier
BARGAIN
Fantasy
Rating: 4.4
A Mysterious book. A Magical world. An urgent request.
When Tahendra discovers a worn journal, it stirs flashbacks of a life she's never known. Determined to help, despite fleeting memories and uncertainty, Tahendra rallies her friends.
The world of her birth is collapsing, and the magic dissipating. Will she overcome her self-doubt in time to repair the damage? Will she and her friends acquire their magic in time to rescue the Ancient World, or will they be caught in certain catastrophe? #ad
Check out Barbara Ferrier's Kalendra Chronicles!
---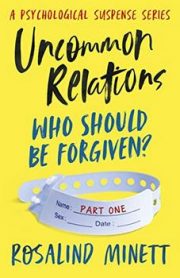 UNCOMMON RELATIONS
by Rosalind Minett
FREEBIE
Literary Humor
Rating: 4.0
When Terry spots a dopple-ganger on his morning commute, his dull life will change forever.
Who is his double, and can Terry transform his humdrum life to enjoy a similar shinier life? Sorely tempted to search his origins, he opens a Pandora's Box of home truths unleashing unruly forces, some within himself. Guiltily attempting to share his discoveries with Gudrun, his awkward wife, he's shocked to uncover her own dark secrets… #ad
---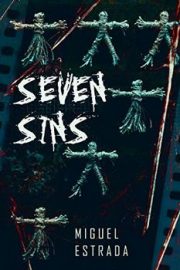 Seven Sins
by Miguel Estrada
FREEBIE
Horror
Rating: 4.2
Several individuals connected through a series of unfortunate events find themselves as participants in a twisted game of trials set up by a hacker who has chosen them based on their cardinal sins.
This group of misfits will do anything in their power to survive and return any semblance of normality to their lives, even if it means destroying each other. #ad
---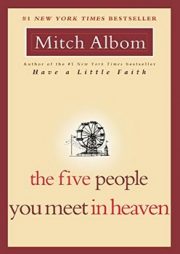 The Five People You Meet in Heaven
by Mitch Albom
BARGAIN
Religious & Inspirational
Rating: 4.7
Eddie is a wounded war veteran, an old man who has lived, in his mind, an uninspired life. His job is fixing rides at a seaside amusement park. On his 83rd birthday, a tragic accident kills him, as he tries to save a little girl from a falling cart.
He awakes in the afterlife, where he learns that heaven is not a destination. It's a place where your life is explained to you by five people, some of whom you knew, others who may have been strangers… #ad
---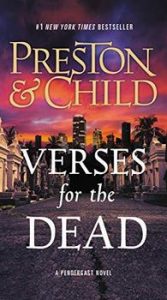 Verses for the Dead
by Douglas Preston & Lincoln Child
BARGAIN
Mystery/Thriller
Rating: 4.6
After an overhaul of leadership at the FBI's New York field office, A. X. L. Pendergast is abruptly forced to accept an unthinkable condition of continued employment: the famously rogue agent must now work with a partner.
Pendergast and his new colleague, junior agent Coldmoon, are assigned to investigate a rash of killings in Miami Beach, where a bloodthirsty psychopath is cutting out the hearts of his victims and leaving them with cryptic handwritten letters at local gravestones. The graves are unconnected save in one bizarre way: all belong to women who committed suicide… #ad
---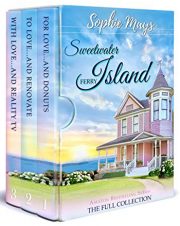 The Sweetwater Island Ferry Collection
by Sophie Mays
BARGAIN
Sweet Romance
Rating: 4.6
If you love Hallmark movies, fresh donuts, and HGTV home design shows, you will fall in love with Sweetwater Island Ferry! Read the well-loved, bestselling trilogy in its entirety today!
BOOK 1 – For Love…and Donuts
BOOK 2 – To Love…and Renovate
BOOK 3 – With Love…and Reality TV
When a gentle-hearted baker meets a handsome contractor with a heart of gold and a dark secret, neither knows what they are in for. #ad
---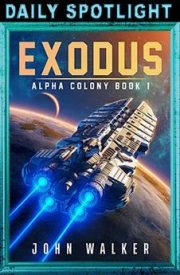 Exodus
by John Walker
BARGAIN
Science Fiction
Rating: 5.0
The End Has Arrived
The civilization of man has fallen. A mindless alien race has swept across the colonies, consuming structures and people along the way. As humanity stands on the brink of destruction, we have one hope to preserve what's left of our culture and very lives. The Passage.
One of the greatest scientific achievements of humanity, a gateway that will hyper-accelerate our faster than light drives so we can cover an unimaginable distance. A new home waits beyond, one far from our aggressors. But can we escape the desolation of our old empire before it's too late? #ad