Please be aware that prices may change at any time. Always verify the price before downloading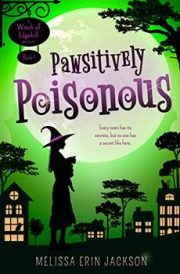 Pawsitively Poisonous
by Melissa Erin Jackson
FREEBIE
Cozy Mystery
Rating: 4.4
Amber Blackwood, lifelong resident of Edgehill, Oregon, has earned a reputation for being a semi-reclusive odd duck. Her store, The Quirky Whisker, is full of curiosities, from extremely potent sleepy teas and ever-burning candles to kids' toys that seem to run endlessly without the aid of batteries.
The people of Edgehill think of the Quirky Whisker as an integral part of their feline-obsessed town, but most give Amber herself a wide berth. Amber prefers it that way; it keeps her secret safe. But that secret is thrown into jeopardy when Amber's friend Melanie is found dead, a vial of headache tonic from Amber's store clutched in her hand. Check out A Witch of Edgehill Mystery series! #ad
---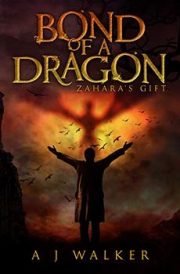 Bond of a Dragon: Zahara's Gift
by A J Walker
FREEBIE
Fantasy
Rating: 4.3
Nineteen-year-old Anders lived a fairly normal life until the only family he had was taken away from him. When he finds himself forced to embark on an action packed adventure, he discovers there is more to the world than he was told.
The magical force that flows within everything around him becomes revealed. Dragons, elves, orcs, and goblins lurk around nearly every turn along the path as he pursues his two kidnapped cousins… #ad
---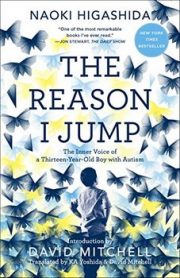 The Reason I Jump
by Naoki Higashida
BARGAIN
Biography & Memoir
Rating: 4.6
You've never read a book like The Reason I Jump. Written by Naoki Higashida, a very smart, very self-aware, and very charming thirteen-year-old boy with autism, it is a one-of-a-kind memoir that demonstrates how an autistic mind thinks, feels, perceives, and responds in ways few of us can imagine.
Parents and family members who never thought they could get inside the head of their autistic loved one at last have a way to break through to the curious, subtle, and complex life within. #ad
---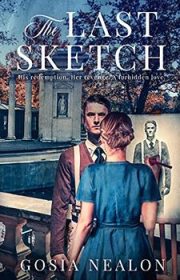 The Last Sketch
by Gosia Nealon
BARGAIN
Historical Fiction
Rating: 4.4
Poland, 1944. Wanda Odwaga will never stop resisting. As the Nazis occupy her beloved homeland, the twenty-three-year-old artist vows to do whatever it takes to help the underground movement mobilize against Hitler's forces. But she's devastated when the Gestapo storms her house in search of rebel leaders, killing her heroic father and leaving the face of his murderer forever etched in her mind.
New York. Finn Keller longs to balance the scales. Having escaped Germany with his mother as a teen, he's disgusted his estranged twin brother has become a ruthless Nazi henchman with a vicious reputation. So when a covert government agency approaches him with a dangerous undercover mission, Finn willingly risks his life to play his part in turning the tide of war… #ad
---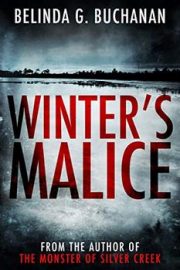 Winter's Malice
by Belinda G. Buchanan
BARGAIN
Mystery
Rating: 4.5
Three bodies in the span of twenty-four hours … In Weeping Rock, South Dakota–a small town crippled by racism, drugs, and violence–Sheriff's Deputy Liam Matthews has his work cut out for him when he steps in to take over the duties of sheriff from his father, who for far too long has turned a blind eye to certain crimes for what he says is the overall good of the town.
Coming under scrutiny for hiring a Lakota to fill his position as deputy, things quickly go from bad to worse for Liam when the body of retired pro-baseball player Hector Ramirez, who had recently returned home to coach ball at his high school alma mater, is found floating in Crow's Foot Lake. Hector's bludgeoned corpse is no sooner on its way to the M.E.'s office in Rapid City, however, when the partially clothed body of a young girl is discovered in a clearing in the snow… #ad
---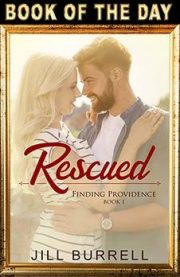 Rescued
by Jill Burrell
BARGAIN
Romance
Rating: 4.3
Breaking down in a nowhere town called Providence wasn't part of the plan.
The only break single mother, Amy Lawson, catches after losing her job and finding her boyfriend with another woman, is a broken-down car. Stranded and desperate, she finds herself at the mercy of a handsome, brooding mechanic. When he offers her help, she accepts, knowing too well the pain that comes from trusting others.
Widower and grieving father, Ben Young, fixes cars and avoids people. He can't stand to see the pity in their eyes. There's something different in Amy's eyes, though, and he's driven to help her–for her little girl's sake. But helping means caring, and that's not something he's capable of. Not anymore… Check out Jill Burrell's Finding Providence series! #ad
---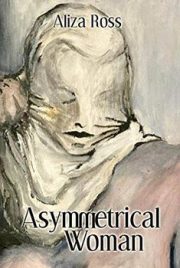 Asymmetrical Woman
by Aliza Ross
FREEBIE
Women's Literary Fiction
Rating: 4.8
"A no-holds-barred capturing of a marriage and what's really going on in the mind of a guilty pleasure seeker, the reading of which is its own guilty pleasure." -Andy Cowan, author of Banging My Head Against the Wall
This sexually charged novel follows the desires and intellectual ennui of a woman in a disintegrating marriage. Having relinquished her career as a high-powered attorney to have children, Alix finds herself awash in sleeping pills and fantasy on the Upper West Side as she tries to reignite her lustless marriage to her wealthy husband. When childhood boyfriend Evan contacts Alix to help investigate the car accident that killed his sister, Alix uncovers information that would have dire consequences… #ad
---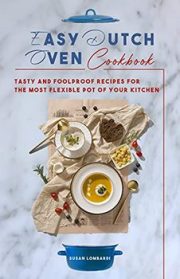 Easy Dutch Oven Cookbook
by Susan Lombardi
FREEBIE
Cookbook
Rating: 4.9
Did you know that the Dutch oven is the most versatile pot in the kitchen, suitable for all kinds of preparations?
Have fun cooking delicious sweet and savory recipes, soups and roasts for your family and friends! Surprise them with this amazing pot that will save your time in food preparation and the stress and hassle of cleaning your kitchen. With "Easy Dutch Oven Cookbook" you will learn all the best tricks and tips to get the most out of your Dutch oven with minimal effort, with 55 easy and tasty recipes! #ad
---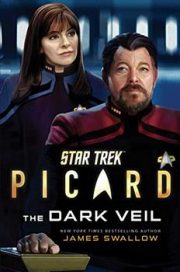 Star Trek: Picard: The Dark Veil
by James Swallow
BARGAIN
Science Fiction
Rating: 4.7
The Alpha Quadrant is mired in crisis. Within the United Federation of Planets, a terrorist strike on the shipyards of Mars has led to the shutdown of all relief efforts for millions of Romulans facing certain doom from an impending super­nova.
But when the USS Titan is drawn into a catastrophic incident on the Romulan-Federation border, Captain William Riker, his family, and his crew find themselves caught between the shocking secrets of an enigmatic alien species and the deadly agenda of a ruthless Tal Shiar operative… #ad
---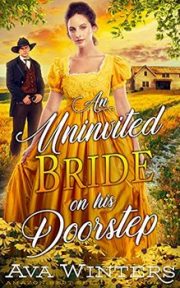 An Uninvited Bride on his Doorstep
by Ava Winters
BARGAIN
Western Historical Romance
Rating: 4.7
An accident brings her to his doorstep. A game of luck binds them forever. Is a simple twist of fate enough to create a love that will stand proud against corruption?
Winona is about to get married when she witnesses an act of profound violence. An accident brings her to the Foley ranch which is led by the adamant Logan Foley and his recluse brothers. A marriage of convenience is the only way for her to keep her honor and escape the past. Will she be able to show her new husband that falling in love is his only salvation too? #ad
---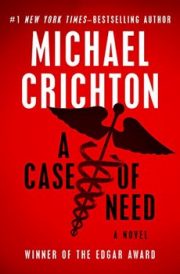 A Case of Need
by Michael Crichton
BARGAIN
Medical Thriller
Rating: 4.1
In the tightly knit world of Boston medicine, the Randall family reigns supreme. When heart surgeon J. D. Randall's teenage daughter dies during a botched abortion, the medical community threatens to explode. Was it malpractice? A violation of the Hippocratic Oath? Or was Karen Randall murdered in cold blood?
The natural suspect is Arthur Lee, a brilliant surgeon and known abortionist, who has been carrying out the illegal procedure with the help of pathologist John Berry. After Karen dies, Lee is thrown in jail on a murder charge, and only Berry can prove his friend wasn't the one who wielded the scalpel… #ad
---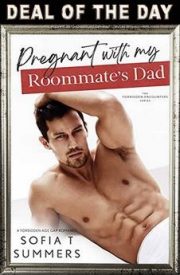 Pregnant with My Roommate's Dad
by Sofia T Summers
BARGAIN
Contemporary Steamy
Rating: 5.0
Daily schedule: Wake up, Party, Crush on the roommate's dad, Repeat… I have one word for this messed up life of mine. Disaster.
My best friend literally lives with me. And I drool over her dad right in front of her eyes. She trusts me too much to notice it. And I love him too much to stop. He adores my curves. He nurtures the crazy side of me. And now… Now he's also put a baby in me. Guess who will have to toss her party schedule in the trash in less than nine months? The same girl who is about to lose her best friend and possibly the love of her life. Check out Sofia T Summers' Forbidden Encounters! #ad
---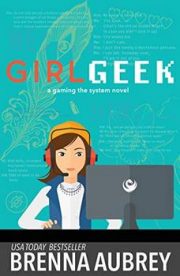 Girl Geek
by Brenna Aubrey
FREEBIE
Romantic Comedy
Rating: 4.6
Mia Strong is beyond stressed out. With pre-med courses, the looming qualifying exam, a job, and her mother's serious health problems, she's feeling the pressure from all sides. As a distraction, she turns to online gaming and her newest addiction, Dragon Epoch. Mia seeks an escape into fantasy–never dreaming that she'd find something real.
He goes by FallenOne. He's smart, funny, and has a sexy voice. Their instant connection is the best thing that's happened to Mia in a long time. He listens for hours while she bares her innermost fears. But he holds everything back about himself… #ad
---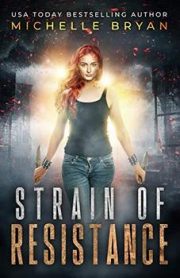 Strain of Resistance
by Michelle Bryan
FREEBIE
Young Adult
Rating: 4.3
For eight years I've survived this hellhole of a planet, fighting the parasites that mutated most of earth's population into blood-thirsty freaks, while the rest of us became the lunch special on their human-filled menu. And that's only one of our problems as we try to survive everyday life in this new reality. Enough food and water? If we're lucky.
Leaving the safety of our high walls? Only if we want to face the vicious cannibals and leeches haunting the streets searching for prey. Living any sort of normalcy? Yeah, right. #ad
---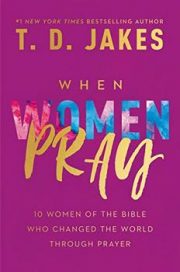 When Women Pray
by T. D. Jakes
BARGAIN
Religious & Inspirational
Rating: 4.9
In a time when women carry more influence than any other generation, the power of prayer has never been more important to remind us that we do not have to bear our crosses alone. We need prayer to stand guard over our hearts and minds and over the hearts and minds of our families.
Women today are shattering glass ceilings and forging new paths in the world. What Happens When a Woman Prays is a clarion call for women to continue their progressive march of empowerment by dreaming like their daughters and praying like their grandmothers… #ad
---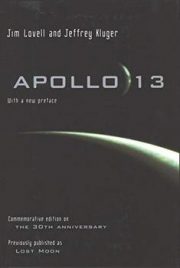 Apollo 13
by James Lovell & Jeffrey Kluger
BARGAIN
History
Rating: 4.8
Written with all the color and drama of the best fiction, Apollo 13 tells the full story of the moon shot that almost ended in catastrophe. Minutes after a mid-flight explosion, the three astronauts are forced to abandon the main ship for the lunar module, a tiny craft designed to keep two men alive for just two days.
As the hours tick away, the narrative shifts from the crippled spacecraft to Mission Control, from engineers searching desperately for a way to fix the ship to Lovell's wife and children praying for his safe return. The entire nation watches as one crisis after another is met and overcome… #ad
---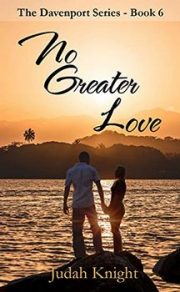 No Greater Love
by Judah Knight
BARGAIN
Romantic Suspense
Rating: 5.0
True Love Costs…Everything
The Davenports, along with Lacy, Kerrick, Jose, and Ann return to Mexico with dreams of finding ancient treasure and a lost Mesoamerican city. The clues are promising, but the expedition gets sidetracked. A friend is caught up in the Mexican Cartel, and the Davenports must help him. Their search sends them on a perilous journey that ends in pain, hope, loss, and love. They learn firsthand about a strange practice of the ancient, Mesoamerican people, and Lacy has a front-row seat to one of life's greatest lessons on love. #ad
Check out Judah Knight's The Davenport Series!
---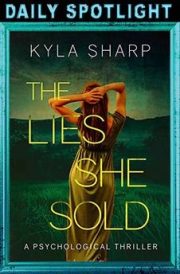 The Lies She Sold
by Kyla Sharp
BARGAIN
Psychological Thriller
Rating: 4.0
Camila Brady ran from her past for 13 years, but she's finally ready to let it rest in peace. What better way than with a new business opportunity from an old friend? Camila is promised new friends, limitless profits, and all the essential oil hair accessories she could want. But then her first customer ends up dead.
Caught in a pyramid scheme and hiding from police, Camila must separate enemies from allies. Her only chance to escape prison… or worse… is to find the truth buried within the Multi-Level-Marketing scheme. Can Camila catch the real killer, even though all evidence points to her? Or will she become the next causality of convenience to those selling lies? #ad