Please be aware that prices may change at any time. Always verify the price before downloading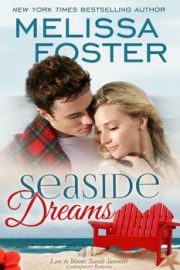 Seaside Dreams
by Melissa Foster
FREEBIE
Contemporary Romance
Rating: 4.4
SEASIDE SUMMERS features a group of fun, sexy, and emotional friends who gather each summer at their Cape Cod cottages…
Bella Abbascia has returned to Seaside Cottages in Wellfleet, Massachusetts, as she does every summer. Only this year, Bella has more on her mind than sunbathing and skinny-dipping with her girlfriends. She's quit her job, put her house on the market, and sworn off relationships while she builds a new life in her favorite place on earth. That is, until good-time Bella's prank takes a bad turn and a sinfully sexy police officer appears on the scene… Check out Melissa Foster's Love in Bloom – Seaside Summers series! #ad
---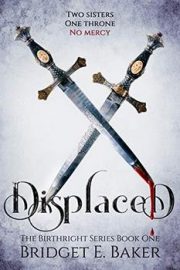 Displaced
by Bridget E. Baker
FREEBIE
Urban Fantasy
Rating: 4.5
My mom should have killed me the day I was born. Being a twin complicates the Evian line of succession, but Chancery Alamecha is fine letting Judica inherit the throne. After all, she's the stronger sister–the merciless fighter, the ruthless politician, and the groomed heir. But something unexpected happens when Chancery tries on her mother's staridium ring, forcing her into a role that she never wanted: the prophesied queen who will prevent the destruction of Earth.
Now I have to kill my sister. Judica, enraged by this turn of events, vows to do anything to reclaim her rightful place as empress. Including challenging Chancery to a battle to the death… Check out Bridget E. Baker's The Birthright Series! #ad
---
Natural Soap at Home
by Liz McQuerry
BARGAIN
Crafts & Hobbies
Rating: 4.6
The creator of the natural skin care line Moon Magic, Liz McQuerry offers here a step-by-step guide for natural cold-process soap crafting. Mostly utilizing kitchen ingredients to create a variety of innovative soap blends–including felted soap, beer soap, and seasonal soaps–McQuerry will put you in touch with your inner alchemist.
From body bars to hair care bars, with wonderful tidbits and advice on herbs and essential oil blends, you and your family will enjoy a clean like never before. #ad
---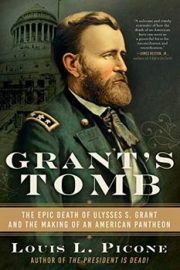 Grant's Tomb
by Louis L. Picone
BARGAIN
History
Rating: 4.6
The moving story of Ulysses S. Grant's final battle, and the definitive account of the national memorial honoring him as one of America's most enduring heroes
In this fascinating, deeply researched book, presidential historian Louis L. Picone recounts the full story. He begins with Grant's heroic final battle during the last year of his life, to complete his memoirs in order to secure his family's financial future while contending with painful, incurable cancer. Grant accomplished this just days before his death, and his memoirs, published by Mark Twain, became a bestseller. #ad
---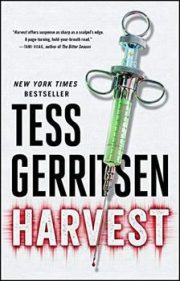 Harvest
by Tess Gerritsen
BARGAIN
Mystery/Thriller
Rating: 4.5
For Dr. Abby DiMatteo, the long road to Boston's Bayside Hospital has been anything but easy. Now, immersed in the grinding fatigue of her second year as a surgical resident, she's elated when the hospital's elite cardiac transplant team taps her as a potential recruit.
But Abby soon makes an anguished, crucial decision that jeopardizes her entire career. A car crash victim's healthy heart is ready to be harvested; it is immediately cross-matched to a wealthy private patient, Nina Voss. Abby hatches a bold plan to make sure that the transplant goes instead to a dying seventeen-year-old boy who is also a perfect match. #ad
---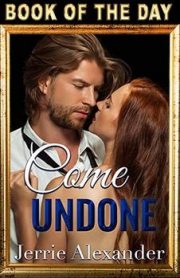 Come Undone
by Jerrie Alexander
BARGAIN
Romance
Rating: 4.7
Justin Locke, better known as Slider, is on his way to the grand opening of Club Satin. It's his baby and he's not planning on being late. Everything changes when he stops to help a beautiful stranded motorist who's being harassed by some guy. Slider is stunned by her bravado and surprised when the fiery young woman refuses his offer of help, accepting only a ride home. He invites her to Satin but she turns that down too. Respecting her wishes, he drives away as she hurries inside her apartment.
Kenzie Stone grew up depending on no one but herself. It gutted her pride to allow the handsome good Samaritan drive her home. She has goals in life and won't be derailed by anyone no matter how he makes her feel. Besides, he owns an adults only club. She's read lots of romance novels and knows all about Doms and subs. The one thing she isn't is submissive… Check out Jerrie Alexander's Club Silken series! #ad
---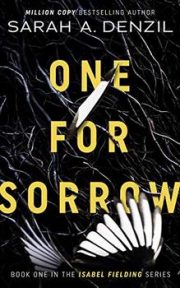 One For Sorrow
by Sarah A. Denzil
FREEBIE
Mystery/Thriller
Rating: 4.3
Within the walls of the high-security psychiatric facility, Crowmont Hospital, reside many violent offenders. To nurse Leah Smith, no matter what, all offenders are patients first and foremost. When Leah is appointed as nurse to Isabel Fielding, she is determined to remain professional despite the shocking crime Isabel allegedly committed in her past.
Years ago, six-year-old Maisie Earnshaw was found face down in a duck pond, her body mutilated. Isabel–at age fourteen, found covered in Maisie's blood–was convicted of murder… #ad
---
B is for Breathe
by Melissa Boyd
FREEBIE
Children's Fiction
Rating: 4.7
From the letter A to the letter Z, B is for Breathe celebrates the many ways children can express their feelings and develop coping skills at an early age.
Fun, cute, and exciting illustrations, this colorful book teaches kids simple ways to cope with fussy and frustrating emotions. This book will inspire kids to discuss their feelings, show positive behaviors, and practice calm down strategies. #ad
---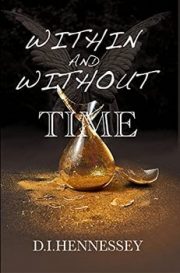 Within and Without Time
by D. I. Hennessey
BARGAIN
Religious Biblical Fiction
Rating: 5.0
Experience the Origin of a Prophet… When a sixteen-year-old boy is suddenly caught up in a series of miraculous encounters, it heralds an adventure that will transform his life, rock his town, and trigger events that will ultimately change the world!
Befriended by a powerful angelic warrior, Jimmy finds himself in the center of God's plan for Earth's final Great Revival. The beginning of God's amazing harvest at the End of the Age. Like an intense roller coaster, the journey he experiences is exciting and unpredictable. Heartwarming, as well as heart-rending. God prepares him for a mission more extraordinary than anything he could have imagined, placing him in the rare company of ancient prophets and apostles alike… Check out D. I. Hennessey's Within & Without Time series! #ad
---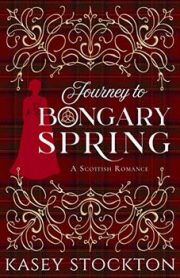 Journey to Bongary Spring
by Kasey Stockton
BARGAIN
Scottish Historical Romance
Rating: 4.8
Isobel McEwan has been beholden to her chief for eight years–ever since he took her in and gave her a home after her parents died. So when he asks her to marry a rival laird to aid the clans in finding peace, she has little choice but to agree to his request. The only problem: she's desperately in love with another man.
To free herself from the burden of unrequited love before entering into a marriage of convenience, Isobel devises a plan to journey to the healing well that has helped so many others, certain that if she can drink from its spring, she will be healed from her lovesickness for Kieran and prepared to marry the rival laird. But her chief will never willingly let her go, so she must sneak out in the dead of night and cross through dangerous lands alone… Check out Kasey Stockton's Myths of Moraigh Trilogy! #ad
---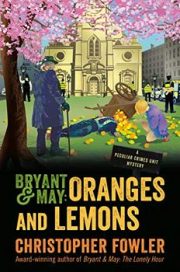 Bryant & May: Oranges and Lemons
by Christopher Fowler
BARGAIN
Cozy Mystery
Rating: 4.8
On a spring morning in London's Strand, the Speaker of the House of Commons is nearly killed by a van unloading oranges and lemons for the annual St. Clement Danes celebration. It's an absurd near-death experience, but the government is more interested in investigating the Speaker's state of mind just prior to his accident.
The task is given to the Peculiar Crimes Unit—the only problem being that the unit no longer exists. Its chief, Raymond Land, is tending his daffodils on the Isle of Wight and senior detectives Arthur Bryant and John May are out of commission–May has just undergone surgery for a bullet wound and Bryant has been missing for a month… #ad
---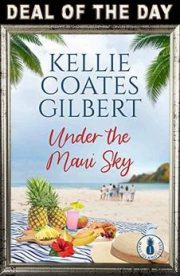 Under the Maui Sky
by Kellie Coates Gilbert
BARGAIN
Women's Fiction
Rating: 4.4
A heart-grabbing story, perfect for Robyn Carr and Susan Wiggs fans.
Aloha! Welcome to the Maui Island Series where the dramas of everyday life keep the Briscoe family and their friends laughing, crying and falling in love.
Set against the lush backdrop of a tropical island, Under the Maui Sky captures the emotionally charged, complex dynamics that come with being part of a family. Readers will laugh and shed a few tears as Ava Briscoe and her children discover what it means to be loved, supported and accepted by the people who mean the most…even in the face of deep betrayal. Check out Kellie Coates Gilbert's Maui Island Series! #ad
---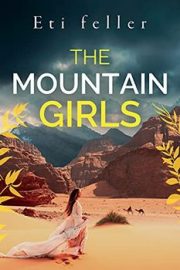 The Mountain Girls
by Eti Feller
NO LONGER FREE
Historical Fiction
Rating: 5.0
Zarhin was kidnapped at a young age by a Muslim man who coveted her beauty. He took her to his village, married her, and she bore him a son. Now she faces an impossible dilemma: stay in the society that has been forced upon her, raise her child and presumably many more in it, or leave everything behind and run?
14-year-old Shiraz was forced to wed a boring and conservative man who is 20 years her senior. She used to walk the courtyard in her stunning clothes and chiming bracelets which would turn the heads of all the men, but made her insufferable in the eyes of the women of her new family. Will she manage to overcome the age gap and spend the rest of her life with a man she did not choose? #ad
---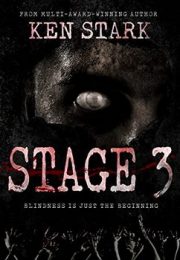 Stage 3
by Ken Stark
FREEBIE
Horror
Rating: 4.3
Blindness is just the beginning. Once the virus strips away everything remotely human, all that's left is a mindless, savage predator.
MASON NEVER CARED MUCH FOR HIS FELLOW MAN. But now, he is all that stands between a blind little girl and a world gone mad. Even as they fight their way from one horror to the next, through streets running red with blood, they both know that time is running out. #ad
---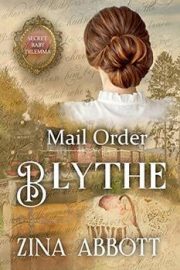 Mail Order Blythe
by Zina Abbott
BARGAIN
American Historical Romance
Rating: 4.6
Blythe Greenly works as a maid for the Stapletons, a prominent Chicago family until the oldest son returns home from the university and takes ungentlemanly notice of her. In spite of her attempts to avoid him, he manages to trap her. Because she knows her employer, who dotes on her son, will not support her cause against his best interests, she knows she has to get away.
Blythe answers a matrimonial advertisement and begins corresponding with several prospects who are willing to consider a widow. However, when she tells her first two choices she is carrying a child, they drop out. She keeps her baby a secret from her last hope for a husband, a U.S. Army sergeant stationed at Fort Fred Steele in Wyoming. Complications delay her marriage to a man who has other priorities than a loving companion who will give him a family… #ad
---
Manson in His Own Words
by Charles Manson
BARGAIN
Biography & Memoir
Rating: 4.6
This astonishing book lays bare the life and the mind of a man whose acts have left us horrified. His story provides an enormous amount of new information about his life and how it led to the Tate-LaBianca murders and reminds us of the complexity of the human condition.
Manson's story, distilled from seven years of interviews and examinations of his correspondence, provides sobering insight into the making of a criminal mind, and a fascinating picture of the last years of the sixties. #ad
---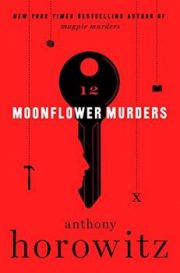 Moonflower Murders
by Anthony Horowitz
BARGAIN
Mystery/Thriller
Rating: 4.4
Retired publisher Susan Ryeland is living the good life. She is running a small hotel on a Greek island with her long-term boyfriend Andreas. It should be everything she's always wanted. But is it? She's exhausted with the responsibilities of making everything work on an island where nothing ever does, and truth be told she's beginning to miss London.
And then the Trehearnes come to stay. The strange and mysterious story they tell, about an unfortunate murder that took place on the same day and in the same hotel in which their daughter was married–a picturesque inn on the Suffolk coast named Farlingaye Hall–fascinates Susan and piques her editor's instincts… #ad
---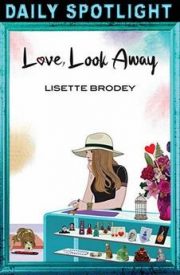 LOVE, LOOK AWAY
by Lisette Brodey
BARGAIN
Romantic Comedy
Rating: 4.3
Twenty-nine-year-old Sage Gordon has had it with love. When she's not busy running her metaphysical gift shop in the old-money town of Swansea, New York, she's content with the company of her dog and two cats.
Years ago, the boy she thought she'd marry some day disappeared in the middle of the night and was never heard from again. Haunted by the loss of Jimmy, she remains wary about love, until she is set up with a gorgeous NYC marketing executive. Love moves quickly, and she finds herself engaged – but if only he had betrayed her before she sent out the save-the-date cards. Sage reverts to her former mindset: love, look away. Forever. Despite her best efforts, though, two completely different yet wonderful men enter her life. Still haunted by the past, can she let romance back into her life? #ad