Please be aware that prices may change at any time. Always verify the price before downloading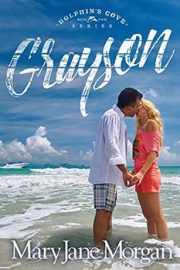 Grayson
by Mary Jane Morgan
FREEBIE
Romance
Rating: 4.0
Grayson Rosenfelt and Danielle Panateer are both back home in sleepy Dolphin's Cove but not by choice. Grayson is there for his brother's wedding and to recover from an injury sustained in the line of duty as a SEAL. Danielle is home for an extended stay to help take care of her mother following surgery while also working as a physical therapist while she's there.
When Danielle slams into a guy on her daily beach run, she's beyond embarrassed, especially since Mr. Aloof is about as hot as they come. But when the man shows up Monday morning to start physical therapy with her and is anything but aloof, she's determined to be professional no matter how many lethal smiles he shoots her way. Check out Mary Jane Morgan's Dolphin's Cove series! #ad
---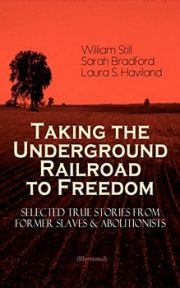 Taking the Underground Railroad to Freedom
by William Still, Sarah Bradford, Laura S. Haviland
FREEBIE
History
Rating: 4.1
The Underground Railroad was a secret network of routes used by Southern slaves in escaping to the North. In their attempts they were often guided and helped by former fugitive slaves and abolitionist who were known as the conductors.
Unravel the secrets of these incredible and unforgettable life journeys and the people who took these treacherous routes to freedom. This edition includes carefully compiled and detailed documentation about the lives and escapes of over 100 former slaves… #ad
---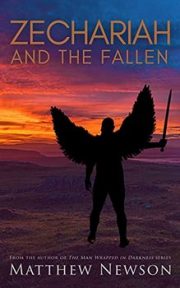 Zechariah and the Fallen
by Matthew Newson
BARGAIN
Christian Fantasy
Rating: New Release
If you could catch a glimpse of heaven, how would earth ever look the same again?
Career-driven reporter, Rebecca Sims, would like nothing more than to forget her past mistakes. Self-absorbed and consumed with work, she's driven away her husband and has abandoned her faith–until her editor orders her to interview a man of God named Zechariah.
Zechariah seems like a joke to a hurting Rebecca. His claims of being an angel–sent from God to share the story of the fall of Lucifer–are too ridiculous to believe, let alone honestly report. But Zechariah exposes secrets only Rebecca holds in her heart, and he claims to have the answers to long-held questions about her waning faith. #ad
---
In the Unlikely Event
by Judy Blume
BARGAIN
Women's Fiction
Rating: 4.0
In her highly anticipated new novel, Judy Blume, the New York Times # 1 best-selling author of Summer Sisters and of young adult classics such as Are You There God? It's Me, Margaret, creates a richly textured and moving story of three generations of families, friends and strangers, whose lives are profoundly changed by unexpected events.
In the Unlikely Event is vintage Judy Blume, with all the hallmarks of Judy Blume's unparalleled storytelling, and full of memorable characters who cope with loss, remember the good times and, finally, wonder at the joy that keeps them going. #ad
---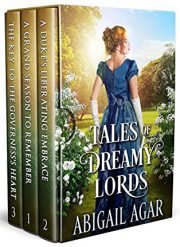 Tales of Dreamy Lords
by Abigail Agar
BARGAIN
Historical Romance
Rating: 4.3
Three of my best-selling Regency romance stories!
Delightful romances full of emotion, drama, action, plot twists, and of course, love!
A Grand Season to Remember
A Duke's Liberating Embrace
The Key to the Governess's Heart
"These are sweet standalone romances in a box set. I especially liked the second one as it was sort of a murder mystery combined with a love story…" by Amazon Customer #ad
---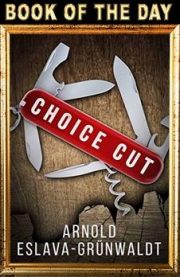 Choice Cut
by Arnold Eslava-Grünwaldt
BARGAIN
Detective Mystery
Rating: 4.4
Jerome Samuels was a well-known and highly respected muralist. Before he hit the big time and switched mediums, he was a tattoo artist with a rumored secret or two. His untimely death has triggered a race to find his former ink work and unlock the alleged clues they hold.
Samuels's two shiftless sons, Paske and Ben-Moon, believe the tattoos are the key to the proverbial pot of gold. They feel betrayed, abandoned and would love to break the code allegedly hidden in them and stick it to the old man posthumously. Jonah Bahena, on the other hand, believes the tattoos stand between him and his long-awaited political aspirations. Although he looks good on paper, he's no saint and will do whatever it takes to find and destroy them–and whoever gets in his way… Check out Arnold Eslava-Grünwaldt's The Cut Series! #ad
---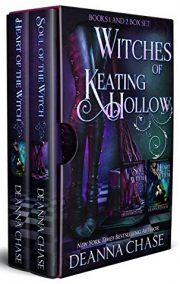 Witches of Keating Hollow Boxed Set
by Deanna Chase
FREEBIE
Paranormal Romance
Rating: 4.5
Welcome to Keating Hollow, the enchanted town full of love, family, and magic. This set includes books 1 and 2 of the Keating Hollow series, Soul of the Witch and Heart of the Witch.
Soul of the Witch: At age eighteen, after a potion tragically backfired, Abby Townsend left Keating Hollow and her magic behind to find redemption. Ten years later, after being summoned by her family, she's back. As soon as she drives into town, she's already plotting her inevitable exit, but she can't quite escape the pull of the tightly knit magical community or the soulful gaze of the one man she's never forgotten… CLICK above to read the full description! #ad
---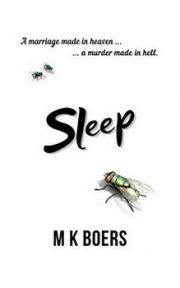 Sleep
by M K Boers
FREEBIE
Psychological Thriller
Rating: 4.2
A marriage made in heaven, a murder made in hell. Why kill the man you love?
Lizzy Dyson is on trial for her life. She knows she must pay for what she did, even if it wasn't planned, but will the jury believe her?
A whydunnit rather than a whodunnit, Sleep follows a woman on trial for killing her husband and his lover. Was it premeditated, a crime of passion, or a moment of madness? Told through a series of flashbacks and testimony, the struggles that Lizzy Dyson faced are revealed. #ad
---
Wishes and Wellingtons
by Julie Berry
BARGAIN
Children's Fiction
Rating: 4.4
Maeve Merritt chafes at the rigid rules at her London boarding school for "Upright Young Ladies." When punishment forces her to sort through the trash, she finds a sardine tin that houses a foul-tempered djinni with no intention of submitting to a schoolgirl as his master.
Soon an orphan boy from the charitable home next door, a mysterious tall man in ginger whiskers, a disgruntled school worker, and a take-no-prisoners business tycoon are in hot pursuit of Maeve and her magical discovery… #ad
---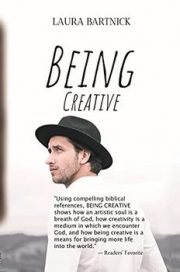 BEING CREATIVE
by Laura Bartnick
BARGAIN
Christian Growth/How-To
Rating: 5.0
As a Christian living resource, BEING CREATIVE is a unique look at how God in Christ is the source of all creativity.
Using compelling Biblical references, BEING CREATIVE shows how an artistic soul is a breath of God, how creativity is a medium in which we encounter God, and how being creative is a means for bringing more life into the world. BEING CREATIVE creates a deep sense of belonging for the reader.
Learn how creative capacity is a direct result of God's own priority to create…in nature, in stories, and in the process of life. #ad
---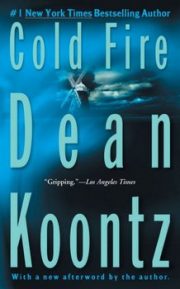 Cold Fire
by Dean Koontz
BARGAIN
Horror
Rating: 4.5
In Portland, he saved a young boy from a drunk driver. In Boston, he rescued a child from an underground explosion. In Houston, he disarmed a man who was trying to shoot his own wife.
Reporter Holly Thorne was intrigued by this strange quiet savior named Jim Ironheart. She was even falling in love with him. But what power compelled an ordinary man to save twelve lives in three months? What visions haunted his dreams? And why did he whisper in his sleep: There is an Enemy. It is coming. It'll kill us all…? #ad
---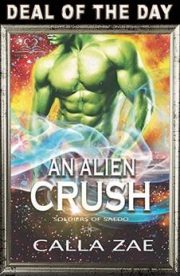 An Alien Crush
by Calla Zae
BARGAIN
Sci-Fi Romance
Rating: 4.4
When a heroic star-being saves Sasha from horrific beasts, she develops a crush on him, sparking hope in her heart. But then he disappears. Taking matters into her own hands, Sasha tracks him down. Maeson, a remarkable soldier who values his word, is attracted to Sasha, but a promise keeps him from her. In order to return to her, he must first fulfill his obligation to someone else and stop a dire threat from destroying them both. Can Maeson offer Sasha what she needs? Or will he crush her heart?
If you like strong women, attractive star-beings, and galactic adventures infused with romance, then you'll love the Soldiers of Saedo Series! #ad
---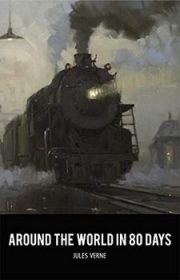 Around the World in Eighty Days
by Jules Verne
FREEBIE
Literary Classics
Rating: 4.4
Pragmatic gambler Phileas Fogg has made a gentlemanly wager to the members of his exclusive club: that he can circle the world in just eighty days, right down to the minute.
Fetching his newly appointed French valet, Fogg embarks on a fabulous journey across land and sea–by steamer, rail, and elephant–to win the bet of a lifetime. #ad
---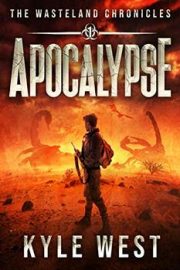 Apocalypse
by Kyle West
FREEBIE
Young Adult
Rating: 4.1
Alex Keener has lived all of his sixteen years in Bunker 108. He's walked the same metal halls, seen the same faces, has followed the same rules. All that changes when a viral outbreak forces him to flee the safety of his bunker.
Outside, he discovers a barren world twisted by the impact of the meteor Ragnarok thirty years ago. Alone, he must wander a brutal landscape, where every breath is a fight for survival. Monsters haunt the planet's surface, and nothing of the old world remains. Can Alex survive this hellish wasteland, or will he become its newest victim? #ad
---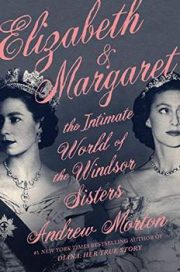 Elizabeth & Margaret
by Andrew Morton
BARGAIN
Biography & Memoir
Rating: 4.5
Perfect for fans of The Crown, this captivating biography from a New York Times bestselling author follows Queen Elizabeth II and her sister Margaret as they navigate life in the royal spotlight.
They were the closest of sisters and the best of friends. But when, in a quixotic twist of fate, their uncle Edward Vlll decided to abdicate the throne, the dynamic between Elizabeth and Margaret was dramatically altered. Forever more Margaret would have to curtsey to the sister she called 'Lillibet.' And bow to her wishes. #ad
---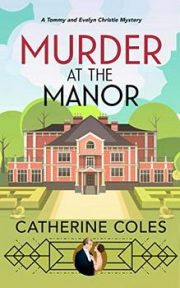 Murder at the Manor
by Catherine Coles
BARGAIN
Cozy Mystery
Rating: 4.3
Evelyn Christie has resigned herself to another long, boring weekend at Hessleham Hall, the home of her husband, Tommy's, family. However, it turns out to be anything but dull when his uncle, the Earl of Northmoor, is shockingly murdered!
Evelyn must use all of her sleuthing knowledge, gained whilst she was a member of the Police force during the war, to find out who the murderer is before the bungling local police force decide the Earl was bumped off so Tommy could inherit his title. #ad
---
Ace's Tenacious Bride
by Kimberly Grist
BARGAIN
Christian Historical Western Romance
Rating: 5.0
Mercy Fairchild, a pastor's daughter, is ready for adventure. She'll comply with her late father's last wish–to obtain the help of a matchmaking service and find her a young pastor out west to marry. Yes, she wants God's perfect plan for her future, but she hopes it will be an exciting plan. Perhaps a missionary in a new territory?
Widower Ace Caldwell's unruly children make keeping a housekeeper impossible. The last one left in less than a week! If he could only be as good a father as he is a card player! But with his job as a railroad detective, he can't be home more than a day or two each week. At least a wife would be legally and morally vested to remain. Wouldn't she? #ad
---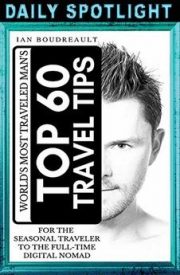 The World's Most Traveled Man's Top 60 Travel Tips
by Ian Boudreault
BARGAIN
Travel/How-To
Rating: 5.0
To all future globetrotters! Learn the secrets of traveling the world through this spoon-fed, all-you-can-eat collection of the best travel tips and hacks compiled by the world's most traveled man, Ian Boudreault.
Commonly known by his blogger name "The Digital Globetrotter," Ian has spent more than half of his life as a full-time digital nomad–almost 20 uninterrupted years on the road as a pioneer digital nomad. The young Canadian committed to sharing his most innovative travel tips learned on the road once he finished his international travels. He has now fulfilled his promise, revealing to the world his most sought-after travel secrets in this book. #ad