Please be aware that prices may change at any time. Always verify the price before downloading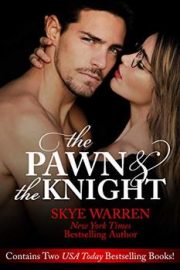 The Pawn & The Knight
by Skye Warren
FREEBIE
Romance
Rating: 4.5
A ruthless billionaire determined to get revenge. A woman with more to lose than her virginity. And a sensual game that will break them both.
Gabriel Miller has thirty days to do anything he wants with her body. He can enjoy every inch of her, but he can never let himself fall for her. No matter how sweetly she surrenders. #ad
---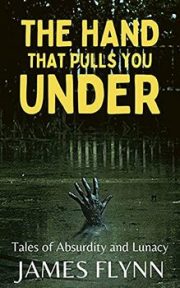 The Hand That Pulls You Under
by James Flynn
FREEBIE
Horror
Rating: 4.2
Ten frightful, shocking and bizarre short stories for those with a taste for the weird.
Among these sordid tales you will find an abandoned factory full of eccentric squatters, a group of thrill seeking swingers sailing through the cosmos, a drifter who speaks only in poetry, an A.I judge with a passion for justice, and many more mind warping absurdities guaranteed to get you screaming in your sleep. Are you ready to hold…The Hand That Pulls You Under? #ad
---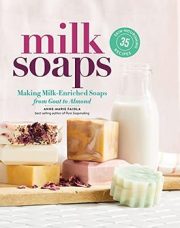 Milk Soaps
by Anne-Marie Faiola
BARGAIN
Crafts & Hobbies
Rating: 4.7
Handmade soap is made extra-special with the addition of milk! Soaps enriched with milk are creamier than those made with water, and milk's natural oils provide skin-renewing moisture and nourishment.
In Milk Soaps, expert soapmaker Anne-Marie Faiola demystifies the process with step-by-step techniques and 35 recipes for making soaps that are both beautiful and useful. She explains the keys to success in using a wide range of milk types, including cow, goat, and even camel milk, along with nut and grain milks such as almond, coconut, hemp, rice, and more. #ad
---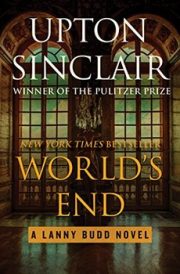 World's End
by Upton Sinclair
BARGAIN
Historical Fiction
Rating: 4.4
From the acclaimed author of The Jungle: The first in a Pulitzer Prize-winning historical saga about the son of an American arms dealer during WWI.
Perfect for fans of The Winds of War, World's End is the magnificent opening chapter of a monumental series that brings the first half of the twentieth century to vivid life. A thrilling mix of history, adventure, and romance, the Lanny Budd Novels are a testament to the breathtaking scope of Upton Sinclair's vision and his singular talents as a storyteller. #ad
---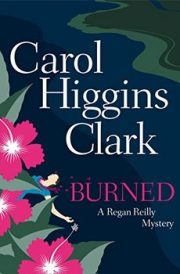 Burned
by Carol Higgins Clark
BARGAIN
Mystery/Thriller
Rating: 4.6
L.A.-based private detective Regan Reilly gets a call from her best gal pal, urging her to come to Hawaii for one last girls' weekend before Regan ties the knot with Jack "no relation" Reilly, and so she happily packs her bags.
At the Waikiki Waters Playground and Resort, the body of Dorinda Dawes, the hotel's gossipy PR woman, washes ashore wearing a valuable lei that once belonged to a Hawaiian princess and was stolen from a museum in Honolulu thirty years ago. The resort manager doesn't believe that Dorinda drowned accidentally and persuades Regan to take on the case… #ad
---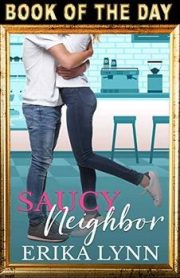 Saucy Neighbor
by Erika Lynn
BARGAIN
Contemporary Romance
Rating: 4.4
When Ethan Lane walked into my coffee shop, I figured I was the luckiest girl in the world. And when he asked for my number? Well, I damn well batted my eyelashes at him…until I realized he wasn't asking me out on a date. Ouch.
Turns out, he's my new neighbor. Well, business neighbor. The one driving away customers because the construction noises coming from the building next door aren't exactly fun to listen to while catching up with an old friend or discussing your latest book club book over a cup of drip coffee and a strawberry white chocolate scone. It's quite amazing how quickly Ethan went from bangable to me wanting to bang him over the head for my lost revenue. Then he proposed something that could change everything… #ad
---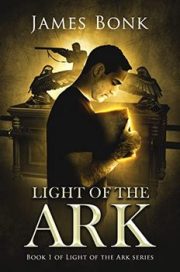 Light of the Ark
by James Bonk
FREEBIE
Christian Fiction Thriller
Rating: 4.4
In the past two months, Matthew has learned an untold secret of his father's past and the family secret they are sworn to protect. It all started when Matthew's best friend was approached by a figure from the past. A person with sinister motives who believes he is working for Jesus and will stop at nothing to set his plan in motion.
Matthew Light is the last son in a long line of pastors that stretches back thousands of years. Follow Matthew's journey as he discovers the secrets of his family's past and the repercussions on those closest to him. #ad
---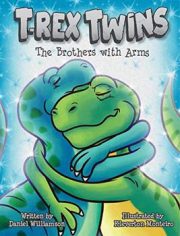 T-Rex Twins: The Brothers with Arms
by Daniel Williamson
FREEBIE
Children's Fiction
Rating: 4.6
Upset by the prehistoric views of the other dinosaurs, everything changes for the T-Rex Twins when, in their lowest moment, they comfort each other by inventing the 'WORLD'S FIRST DINO-HUG' and learn to embrace who they truly are.
The T-Rex Twins soon realize that some problems can only be solved by dinosaurs with super long arms and once they discover their gift of kindness and warmth, their beautiful characters simply shine through. #ad
---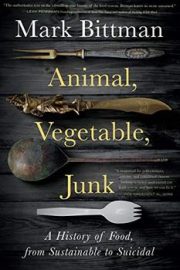 Animal, Vegetable, Junk
by Mark Bittman
BARGAIN
History
Rating: 4.5
The story of humankind is usually told as one of technological innovation and economic influence–of arrowheads and atomic bombs, settlers and stock markets. But behind it all, there is an even more fundamental driver: Food.
Sweeping, impassioned, and ultimately full of hope, Animal, Vegetable, Junk reveals not only how food has shaped our past, but also how we can transform it to reclaim our future. #ad
---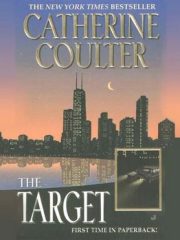 The Target
by Catherine Coulter
BARGAIN
Mystery/Thriller
Rating: 4.6
Escaping unwanted media attention after a notorious incident, Ramsey Hunt retreats into the solitude of a cabin high in the Colorado Rockies. But his isolation is shattered when he rescues a small girl in the forest and strangers invade his private meadow with intent to kill.
Molly Santera, the little girl's mother, catches up with Ramsey and her daughter, mistaking him for the kidnapper. When she discovers that he instead saved Emma, there's little time for thanks. With the strangers in pursuit, the trio flee to Chicago for sanctuary. #ad
---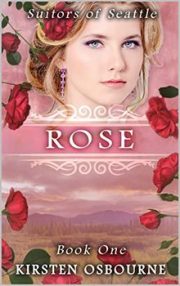 Rose
by Kirsten Osbourne
BARGAIN
Historical Romance
Rating: 4.0
Rose is the first book in a highly anticipated new series Suitors of Seattle, following the adventures of eight Western daughters ready to benefit from the matchmaking skills of her new Aunt Harriett, whom readers will recognize from the best-selling Brides of Beckham series.
Pampered socialite Rose is used to men falling at her feet. But her match with handsome Dr. Shawn Henry leaves her feeling less than adored. Has Rose fallen in love with a man who can't love her back? Check out Kirsten Osbourne's The Suitors of Seattle series! #ad
---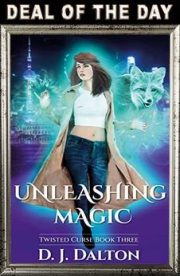 Unleashing Magic
by D. J. Dalton
BARGAIN
Urban Fantasy
Rating: 5.0
She changed the fate of the land. Can she survive the terrifying consequences? Keren Stewart's fight has just begun. With the elf that kidnapped her best friends still on the run, she devises a daring rescue. But they aren't the only ones in need of saving. When a mysterious illness befalls her fire-breathing friends, she rebels against the elder sorcerer to fight for the dragon races' very existence.
Embarking on a doomed adventure, she refuses to give up on family, friends, and the ailing hatchlings fighting for their lives. But with traitors on her team and deadly clifftop battles, Keren's rescue quest feels destined for disaster. Can she free her loved ones and cure the dragons' illness before death claims them all? Check out D. J. Dalton's Twisted Curse series! #ad
---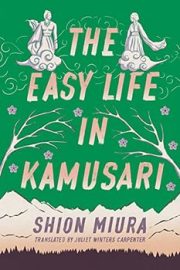 The Easy Life in Kamusari
by Shion Miura
FREEBIE
Literary Fiction
Rating: 4.4
Yuki Hirano is just out of high school when his parents enroll him, against his will, in a forestry training program in the remote mountain village of Kamusari. No phone, no internet, no shopping. Just a small, inviting community where the most common expression is "take it easy."
At first, Yuki is exhausted, fumbles with the tools, asks silly questions, and feels like an outcast. Kamusari is the last place a city boy from Yokohama wants to spend a year of his life. But as resistant as he might be, the scent of the cedars and the staggering beauty of the region have a pull. #ad
---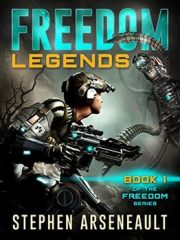 FREEDOM Legends
by Stephen Arseneault
FREEBIE
Science Fiction
Rating: 4.3
For 500 generations, Humans have been addicted to a drug called Shackle, making us slaves to the alien species of the galaxy. Bought, sold, traded, and hunted for sport, our value is measured only in credits.
But a virus is sweeping through the Human population, altering a gut bacteria and making us immune to Shackle's effects. As we wake from our drug induced stupors, we begin to yearn for control of our own lives. We feel the call of FREEDOM. #ad
---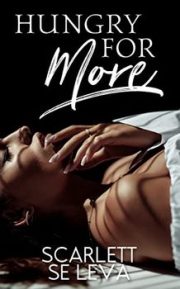 Hungry for More
by Scarlett Se Leva
BARGAIN
New Adult Romance
Rating: 4.5
I craved her. I loved her. Until she disappeared without a word.
I was doing just fine then she stumbles back into my life. The sight of her has reopened old wounds.
They say it's best to forgive. But all I want is revenge.
Check out Scarlett Se Leva's Determined series! #ad
---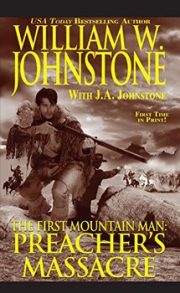 Preacher's Massacre
by William W. Johnstone & J.A. Johnstone
BARGAIN
Action & Adventure
Rating: 4.6
It's Springtime in Wyoming. Preacher is on the move, joining a trail drive led by freewheeling adventurer Wiley Courtland. Wiley has good horses to deliver to the American Fur Company at Fort Gifford. An Indian war party, led by the cunning and ruthless Red Knife, has other plans.
Furiously fighting their way to safety, the horse traders make it to Fort Gifford, where the beautiful wife of the fort's commander makes a raid of her own, with the help of Preacher's newfound buddy Wiley. While jealousy erupts, Red Knife and his bloodthirsty legion of warriors come galloping over the horizon–and lay siege to the fort. Before help can come, an act of treachery opens the gates to a massacre… #ad
---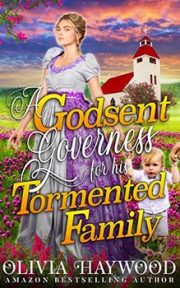 A Godsent Governess for his Tormented Family
by Olivia Haywood
BARGAIN
Christian Historical Romance
Rating: 4.8
A divine dream leads her to him. All he wants is a governess for his son. In the most reduced circumstances, can His light save them both?
Emma's unique connection with God has allowed her to always trust in His guidance. After the untimely death of her father, she follows her blessed gift and travels West to become a governess. But the little boy's scowling father is so unpleasant that she struggles to understand why the Lord led her to such an uninviting home. How can she help him see God's Truth when he always uses his anger as a shield against her? #ad
---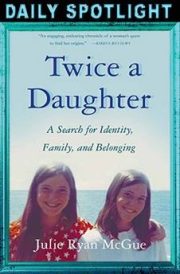 Twice a Daughter
by Julie Ryan McGue
BARGAIN
Memoir
Rating: 4.5
Julie is adopted. She is also a twin. Because their adoption was closed, she and her sister lack both a health history and their adoption papers–which becomes an issue for Julie when, at forty-eight years old, she finds herself facing several serious health issues.
To launch the probe into her closed adoption, Julie first needs the support of her sister. The twins talk things over, and make a pact: Julie will approach their adoptive parents for the adoption paperwork and investigate search options, and the sisters will split the costs involved in locating their birth relatives. But their adoptive parents aren't happy that their daughters want to locate their birth parents–and that is only the first of many obstacles Julie will come up against as she digs into her background… #ad