Please be aware that prices may change at any time. Always verify the price before downloading
What New Beginnings Are Made Of
by Debra Clopton
FREEBIE
Romance
Rating: 4.5
She's a fifty-five-year-old widow feeling like she's lost herself. On a whim of her aching heart, Alice McIntyre buys the Star Gazer Inn and is looking for a fresh start…something to put a spark back into her life.
But first she has to tell her four sons, who have problems of their own but have smothered her with their protective instincts. She's lived on the huge South Texas ranch just outside of Corpus Christi since their father carried her over the threshold. She's raised them on the massive McIntyre Ranch–one of the largest, wealthiest in Texas. It's been her home and theirs. Will they understand that it's time for her to leave? Time for her to move on? Check out Debra Clopton's Star Gazer Inn of Corpus Christi Bay series! #ad
---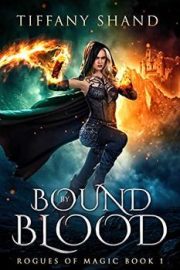 Bound By Blood
by Tiffany Shand
FREEBIE
Fantasy
Rating: 4.4
Ann was destined to become the Archdruid–now she's spent five years as a rogue where magic has been outlawed by her usurper, Orla, the demon who ruined her life. Ann's bloodline holds the key Orla needs to throw the five lands of Almara into complete and utter chaos–but she'll have to catch her first.
While on the run with her brother Xander and her best friend Edward Rohn, Ann collects the rogues of magic to her cause. Magic might be outlawed, but this isn't the first time the five lands has been ruled by a tyrant… #ad
---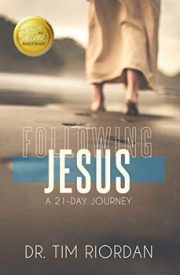 Following Jesus: A 21-Day Journey
by Tim Riordan
BARGAIN
Christian Living
Rating: 4.6
Physical growth is automatic; spiritual growth isn't. Since you've become a follower of Jesus, what are you doing to grow in your faith? Would you say you're closer to Jesus today than you were a year ago? Some people focus on the event of becoming a Christian and forget the process of following Jesus.
Following Jesus: A 21-Day Journey is a guide to help you experience Jesus and grow in your faith. Some say it takes twenty-one days to make a habit. This book will help you develop the habit of a daily quiet time and deepen your prayer life. Not only will you experience twenty-one days of Bible study on various topics leading to spiritual growth, but you'll also enjoy an allegory that introduces each section… #ad
---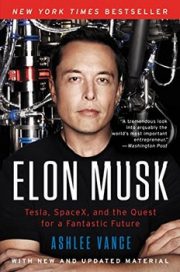 Elon Musk
by Ashlee Vance
BARGAIN
Biography & Memoir
Rating: 4.7
In Elon Musk: Tesla, SpaceX, and the Quest for a Fantastic Future, veteran technology journalist Ashlee Vance provides the first inside look into the extraordinary life and times of Silicon Valley's most audacious entrepreneur.
Written with exclusive access to Musk, his family and friends, the book traces the entrepreneur's journey from a rough upbringing in South Africa to the pinnacle of the global business world. Vance spent over 40 hours in conversation with Musk and interviewed close to 300 people to tell the tumultuous stories of Musk's world-changing companies… #ad
---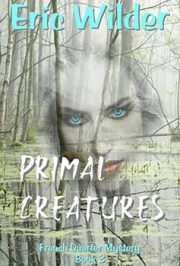 Primal Creatures
by Eric Wilder
BARGAIN
Paranormal Mystery
Rating: 4.4
When you hear the howls, don't go near the swamp
Paranormal investigator Wyatt deals with a heinous death on an island resort for actors, artists, and writers. Strange monks, Cajun werewolves, and people in a fishing village who practice voodoo populate the island. An old voodoo woman tells Wyatt, "There are creatures on this island that only walk at night." Will Wyatt solve the murder mystery and uncover the island's dark secret, or become a victim to the swamp's horrid creatures? Check out Eric Wilder's French Quarter Mystery series! #ad
---
Toy for the Teachers
by Sofia T Summers
BARGAIN
Steamy Romance
Rating: 4.1
Nothing's hotter than someone making you feel like you're the only girl in the world. Unless… Three men do it at the same time. But it gets even hotter when those men are your professors. Off-limits. Wrong. Completely obsessed. That's how I define my relationship with them.
Caleb, my astronomy professor, is so charming that he had me at hello. Vladimir, my business professor, is the most bossy Russian man I've ever laid my eyes on. And Warren, my literature professor, with a body as big and solid as a rock, has an attitude that has me drooling over him. Sleeping with them will cause me trouble… and it could cost them their jobs and entire careers. So is it worth the trouble for them to love every inch of me? And would it shatter my heart if they decided not to? Check out Sofia T Summers's Forbidden Fantasies series! #ad
---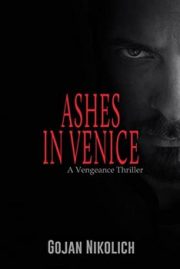 Ashes in Venice
by Gojan Nikolich
FREEBIE
Thriller
Rating: 4.3
A heartless psychopath with size 16 shoes, nursing home hookers and an irreverent Las Vegas homicide detective with a gambling habit set the tone for this off-beat tale of revenge and retribution.
Blackjack addict Frank Savic is deeply in debt and facing family problems when he's asked to delay his retirement to catch a vigilante killer who murders other murderers in a manner the veteran cop has never seen. While dead bodies stack up in quick succession, the motorcycle-riding policeman also finds himself reluctantly involved with a desperate mother who will do anything to get justice for her dead son… #ad
---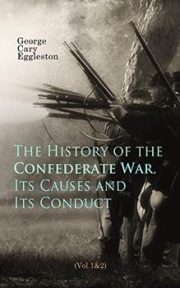 The History of the Confederate War, Its Causes and Its Conduct
by George Cary Eggleston
FREEBIE
History
Rating: 4.5
The History of the Confederate War, Its Causes and Its Conduct is a two volume historical work by George Eggleston, American author who served as a Confederate soldier in the Civil War, which took place from 1861 to 1865 between northern United States and southern United States.
Eggleston divided the work in two parts, dealing firstly with the causes of war, and then with its conduct, sharing his own experiences, but also providing a critical look from his standpoint of a Confederate soldier. #ad
---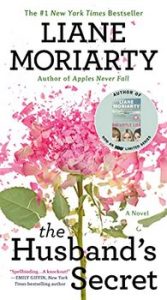 The Husband's Secret
by Liane Moriarty
BARGAIN
Women's Fiction
Rating: 4.3
Imagine your husband wrote you a letter, to be opened after his death. Imagine, too, that the letter contains his deepest, darkest secret–something with the potential to destroy not only the life you built together, but the lives of others as well. And then imagine that you stumble across that letter while your husband is still very much alive…
Cecilia Fitzpatrick has achieved it all–she's an incredibly successful businesswoman, a pillar of her small community, and a devoted wife and mother. But that letter is about to change everything–and not just for her… #ad
---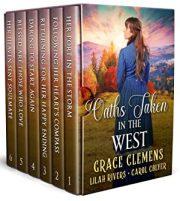 Oaths Taken in the West: An Inspirational Romance Collection
by Grace Clemens, Lilah Rivers, Carol Colyer
BARGAIN
Historical Romance
Rating: 5.0
Six best-selling Inspirational Historical Western romance stories! Delightful tales full of emotion, love, inspiration, plot twists, and of course, heart-melting romance!
This collection includes: Her Port in the Storm, Following her Heart's Compass, Returning for her Happy Ending, Daring to Start Again, Blessed Are Those Who Love, Her Heaven Sent Soulmate
If you love Western romances that feature strong women and determined, yet charming, male protagonists, then you are going to love this collection! #ad
---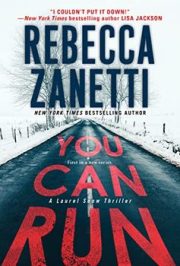 You Can Run
by Rebecca Zanetti
BARGAIN
Mystery/Thriller
Rating: 4.6
Laurel Snow wouldn't call hunting a serial killer a vacation, but with a pile of dead bodies unearthed near her Genesis Valley, WA, hometown, she'll take what she can get. Yet something about this case stirs her in unexpected ways.
Like the startling connection she feels to Dr. Abigail Caine, a fiercely intelligent witness with a disturbing knack for making Laurel feel like she has something on her. Then there's Laurel's attraction to Huck Rivers, the fish and wildlife officer guiding her to the crime scene–and into the wilderness… #ad
---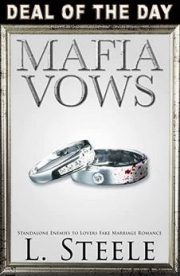 Mafia Vows
by L. Steele
BARGAIN
Romance
Rating: 4.7
Sebastian 'grumphole' Sovrano is ruthless, arrogant, and fixated on me. The first time we meet at a bar I dump my drink all over him. He's arrogant, high-handed, full of himself, and… So very appealing. No way can I act on the attraction that sizzles between us, right? But I need to get custody of my daughter, And he promises to help me. Provided I pose as his wife. Only problem? I can't resist his mean smirk, his wickedness that appeals to the darkness inside of me. But when he discovers my secret, the tables are turned. Now my fake husband is also my worst enemy…
A single mother who'll do anything for her child's happiness confronts the big bad mafia prince and teaches him the meaning of love in this stand alone, enemies to lovers to enemies, hate-filled romance, with an HEA. #ad
---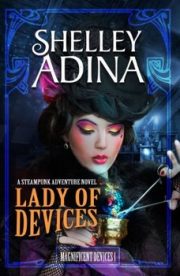 Lady of Devices
by Shelley Adina
FREEBIE
Young Adult
Rating: 4.3
It's 1889, and Lady Claire Trevelyan is expected to do nothing more with her life than catch a rich husband. Unfortunately, her talents lie not in the ballroom, but in the laboratory, where things have a regrettable habit of blowing up.
When her father gambles the estate on the combustion engine despite the fact that everyone knows the world runs on steam, Claire finds herself out in the street with nothing to her name but her steam landau and her second best hat… #ad
---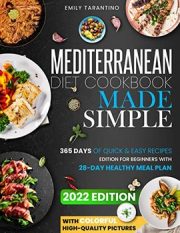 Mediterranean Diet Cookbook Made Simple
by Emily Tarantino
FREEBIE
Cookbook
Rating: 4.3
TWICE AS EASY AND DELICIOUS
Each recipe in this book is the result of the experience the author has gained over the years in the kitchen and from the valuable information she received during her cooking and nutritional studies in Italy. With this book, Emily shares the true aromas and flavors of the Mediterranean in the clearest and simplest possible way. #ad
---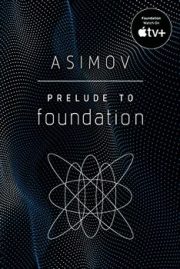 Prelude to Foundation
by Isaac Asimov
BARGAIN
Science Fiction
Rating: 4.6
It is the year 12,020 G.E. and Emperor Cleon I sits uneasily on the Imperial throne of Trantor. Here in the great multidomed capital of the Galactic Empire, forty billion people have created a civilization of unimaginable technological and cultural complexity. Yet Cleon knows there are those who would see him fall—those whom he would destroy if only he could read the future.
Hari Seldon has come to Trantor to deliver his paper on psychohistory, his remarkable theory of prediction. Little does the young Outworld mathematician know that he has already sealed his fate and the fate of humanity… #ad
---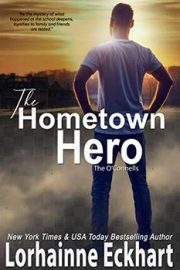 The Hometown Hero
by Lorhainne Eckhart
BARGAIN
Romantic Suspense
Rating: 4.2
Eighteen years ago his father disappeared, and Owen swore to keep that night a secret. But sometimes, secrets get revealed in the most scandalous of ways.
NY Times & USA Today bestselling author Lorhainne Eckhart brings you a shocking O'Connell family novel that is filled with family secrets, romance and suspense when a brother's secret is exposed, opening up old wounds and creating a scandal that could rock the community. "As the mystery of what happened at the school deepens, loyalties to family and friends are tested." -Rebmay #ad
---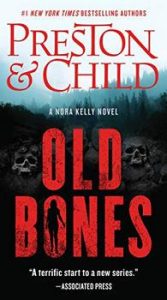 Old Bones
by Douglas Preston & Lincoln Child
BARGAIN
Mystery/Thriller
Rating: 4.6
Nora Kelly, a young curator at the Santa Fe Institute of Archaeology, is approached by historian Clive Benton with a once-in-a-lifetime proposal: to lead a team in search of the so-called "Lost Camp" of the tragic Donner Party.
This was a group of pioneers who earned a terrible place in American history when they became snow-bound in the California mountains in 1847, their fate unknown until the first skeletonized survivors stumbled out of the wilderness, raving about starvation, murder-and cannibalism. #ad
---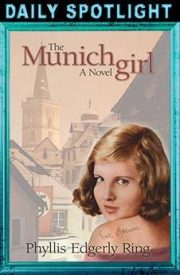 The Munich Girl
by Phyllis Edgerly Ring
BARGAIN
Historical Fiction
Rating: 4.4
Anna Dahlberg grew up eating dinner under her father's war-trophy portrait of Eva Braun. Fifty years after the war, she discovers what he never did–that her mother and Hitler's mistress were friends. The secret surfaces with a mysterious monogrammed handkerchief, and a man, Hannes Ritter, whose Third Reich family history is entwined with Anna's.
Plunged into the world of the "ordinary" Munich girl who was her mother's confidante–and a tyrant's lover–Anna finds her every belief about right and wrong challenged. With Hannes's help, she retraces the path of two women who met as teenagers… #ad