Please be aware that prices may change at any time. Always verify the price before downloading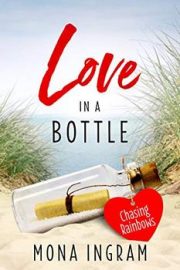 Chasing Rainbows
by Mona Ingram
FREEBIE
Romance
Rating: 4.5
Taylor Lockwood learns the hard way that her beauty does not guarantee happiness. Betrayed in the worst possible way, her career crumbles overnight. Taylor hides away on her father's small ranch where she struggles to trust again, but a message in a bottle gives her second thoughts. Is the man who wrote the note too good to be true… and more importantly, does she have the courage to find out?
Would you share your heartbreak, your hopes, your dreams by writing them down and sending them off in a bottle? Or if you found such a bottle, how would you react? Check out Mona Ingram's Love in a Bottle series! #ad
---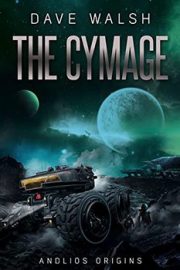 The Cymage
by Dave Walsh
FREEBIE
Science Fiction
Rating: 4.0
New meaning enters his life when the most powerful leader on Andlios discovers Am'ranth's inventions and tasks him with the project of a lifetime. That project? A symbol of power during a time of peace, a weapon called the pulseaxe.
An unlikely friendship between rivals is born, only to find itself tested by Am'ranth's sickness and newfound desire to live. He'll stop at nothing to accomplish, even if it means defying his new friend's wishes by experimenting on himself. #ad
---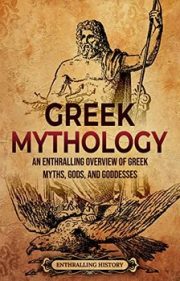 Greek Mythology
by Enthralling History
BARGAIN
Ancient History
Rating: 4.6
Greek mythology has, without a doubt, some of the most well-known legends in the world. Like most people, the Olympians had their fair share of family drama. This book pays strict attention to the genealogy of the Greek gods and the relationships they had with one another, whether they were good, bad, or incestuous.
These divine beings gifted humanity joy and despair, and the ancient peoples of Greece and other countries related their own world to the actions of the gods. However, the gods and Titans were all corporeal and capable of physical interaction with humanity. Check out Enthralling History's Greek Mythology and History series! #ad
---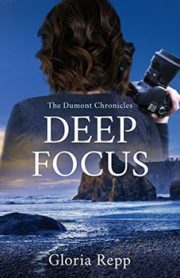 Deep Focus
by Gloria Repp
BARGAIN
Christian Fiction
Rating: 4.5
A scheming woman. A man she can't fathom. A mystery that endangers her career. Is this how God answers Lindsey's prayers?
Lindsey Dumont, photographer, travels to the rugged coast of Washington's Olympic Peninsula to finish her photo essay on a rare breed of Makah dogs. But disaster looms for her project, and she decides to fight back. Now she must confront the man who deceived her and unravel a threatening mystery. Check out Gloria Repp's The Dumont Chronicles! #ad
---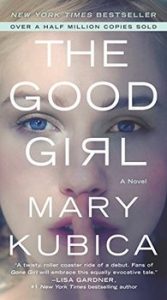 The Good Girl
by Mary Kubica
BARGAIN
Suspense Thriller
Rating: 4.3
One night, Mia Dennett enters a bar to meet her on-again, off-again boyfriend. But when he doesn't show, she unwisely leaves with an enigmatic stranger. At first Colin Thatcher seems like a safe one-night stand. But following Colin home will turn out to be the worst mistake of Mia's life.
When Colin decides to hide Mia in a secluded cabin in rural Minnesota instead of delivering her to his employers, Mia's mother, Eve, and detective Gabe Hoffman will stop at nothing to find them. But no one could have predicted the emotional entanglements that eventually cause this family's world to shatter. #ad
---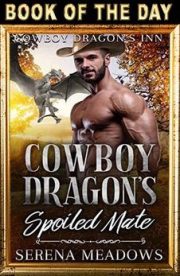 Cowboy Dragon's Spoiled Mate
by Serena Meadows
BARGAIN
Paranormal Romance
Rating: 4.7
My goal was to escape my corrupt father. As a dragon shifter, I craved a simpler life in Colorado. But little did I know…that Maddy would end up working at my barn. The most troublesome employee. The hottest woman I'd ever met. And my old childhood friend. She made my life a living hell. But I stood by her as her teacher, protector… And as the man that wanted to give her the world.
Being with Maddy and taking her body felt like a dream. But giving her my heart? That was harder than I'd thought. Maddy was a little brat that I needed to tame. Her entitled-self wouldn't allow us to give our love another shot. Could we defeat the odds and be together… or is our future together doomed once again? Check out Serena Meadows's Cowboy Dragon's Inn series! #ad
---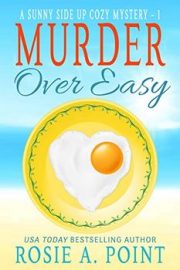 Murder Over Easy
by Rosie A. Point
FREEBIE
Cozy Mystery
Rating: 4.4
When Sunny Charles arrives in small-town Parfait, Florida, the last thing she expects is a note from her aunt instructing her to take control of the famous Sunny Side Up Café.
After going through a vicious divorce, losing her entire life savings, and, oh yeah, having the Russian mob on her tail, Sunny's willing to give it a shot, even if it means trying her hand at cooking. Let's face it, eggs over easy aren't exactly 'easy' to make, but they beat facing off against armed men with guns… #ad
---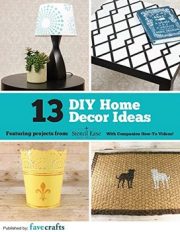 13 DIY Home Decor Ideas from Stencil Ease
by Prime Publishing
FREEBIE
Crafts & Hobbies
Rating: 4.3
Create DIY home decor ideas you're sure to love with 13 DIY Home Decor Ideas, our newest free eBook from Stencil Ease®. Filled with clever and creative ways to transform everyday items into classy knockoffs that look like the real deal, this eBook is a must-have for any DIY'er.
Learn how to paint exquisite designs on an IKEA® table, add color to your living room by painting an old lampshade, or create a stylish memo board that looks like it's right off the wall of a high-end shop. #ad
---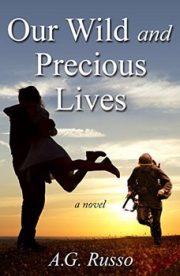 Our Wild and Precious Lives
by A.G. Russo
BARGAIN
Historical Fiction
Rating: 4.7
"Our Wild and Precious Lives deals with the big questions of Life, Death, Love and Loss set against the backdrop of World War II and the Korean Conflict…it also deals with the social upheaval in families and societies caused by war, on both sides…" -Amazon Review
In 1960 Cold War Germany, Tom and Melly McCarron, teenage Army brats, contend with adolescence on a small American base near Bavaria, where their father, a decorated war veteran, begins a three-year tour of duty. As tensions in Berlin rise between the Allies and the Soviets, and threaten to bring about World War III, the base teenagers forge bonds of loyalty and love stronger than any of the adults understand… #ad
---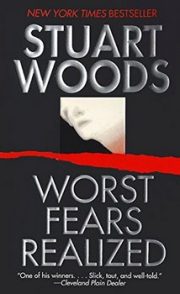 Worst Fears Realized
by Stuart Woods
BARGAIN
Mystery/Thriller
Rating: 4.6
Not a man to dwell on the past, Stone Barrington has no choice but to rattle old skeletons when the people closest to him start dying, and he has little to go on but the suspicion that the killer might be someone he once knew. The trip down memory lane isn't all bad though, for it reunites Stone with his ex-partner, Dino Bacchetti, now head of detectives in the nineteenth precinct.
Trying to find a brilliant killer in a sea of old faces is difficult enough without Stone's former love, Arrington, now Mrs. Vance Calder, resurfacing too–especially when she sets off her own fireworks coming nose to nose with his latest flame, a Mafia princess as beautiful as she is dangerous. #ad
---
A Farm Fresh Romance Series 1-3
by Valerie Comer
BARGAIN
Contemporary Romance
Rating: 4.5
Three idealistic Christian women. One farm on the road to sustainability. No romantic prospects. Or are there?
Read the first three novels in this beloved rural romance series as Jo, Claire, and Sierra roll up their sleeves to renew a farm in northern Idaho. This omnibus edition contains nearly 1000 pages of tears, laughter, and happily-ever-afters! "It's rare for a series to keep getting better, but this one does!"
This Christian contemporary romance series includes stories of living sustainably on the land with a focus on local food and farm living. The Farm Fresh Romance series doesn't pad the issues nor preach about them, but allows the inspirational romance reader the freedom to grapple with environmentalism and sustainability as a believer. Welcome to Green Acres! #ad
---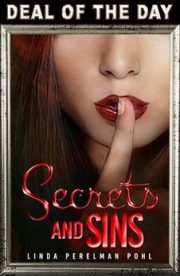 Secrets and Sins
by Linda Pohl
BARGAIN
Women's Fiction
Rating: 5.0
Marcus Carlisle needs to learn that no means no. The founding partner at a prestigious law firm, Marcus uses his power and position to get what he wants. When Serena Simpson, the newest associate, refuses to give in to his bullying and sexual harassment, he is determined to make her life a living hell. With the "Me Too" movement prevalent, this strong, independent woman knows he must be stopped. Can she find a way to expose him as the predator he is before she becomes another of his conquests?
Jared Prescott, an associate at the law firm, has his own reasons for detesting Marcus. In love with Marcus's ex-wife, Carly, Marcus cannot accept the fact that Carly divorced him. With Marcus making unannounced visits to their apartment and giving unreasonable demands to Jared at work, he tries his best to intimidate and humiliate him. Jared is the only attorney that Serena shares the truth with about how abusive Marcus is… #ad
---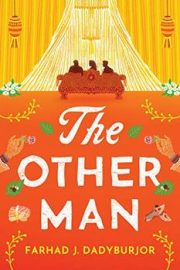 The Other Man
by Farhad J. Dadyburjor
FREEBIE
Literary Fiction
Rating: 4.2
Heir to his father's Mumbai business empire, Ved Mehra has money, looks, and status. He is also living as a closeted gay man. Thirty-eight, lonely, still reeling from a breakup, and under pressure from his exasperated mother, Ved agrees to an arranged marriage. He regrettably now faces a doomed future with the perfectly lovely Disha Kapoor.
Then Ved's world is turned upside down when he meets Carlos Silva, an American on a business trip in India… #ad
---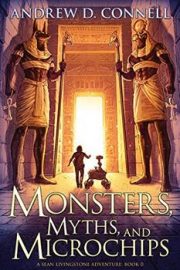 Monsters, Myths, and Microchips
by Andrew D. Connell
FREEBIE
Children's Fiction
Rating: 4.5
Imagine Indiana Jones, Percy Jackson, and Stargate rolled into one epic sci-fi adventure. Perfect for teenagers and fans of Young Adult fiction.
Deep beneath the Nile, a submerged tomb has been opened, revealing the remains of mythical creatures and an artifact of incredible power. Those responsible for making the discovery will stop at nothing to keep it a secret… #ad
---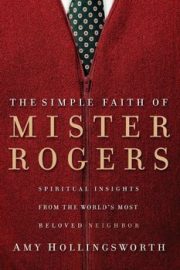 The Simple Faith of Mister Rogers
by Amy Hollingsworth
BARGAIN
Biography & Memoir
Rating: 4.8
Eight years before his death, Fred Rogers met author, educator, and speaker Amy Hollingsworth. What started as a television interview turned into a wonderful friendship spanning dozens of letters detailing the driving force behind this gentle man of extraordinary influence. Educator? Philosopher? Psychologist? Minister? Here is an intimate portrait of the real Mister Rogers.
The Simple Faith of Mr. Rogers focuses on Mr. Rogers' spiritual legacy, but it is much more than that. It shows us a man who, to paraphrase the words of St. Francis of Assisi, "preached the gospel at all times; when necessary he used words." #ad
---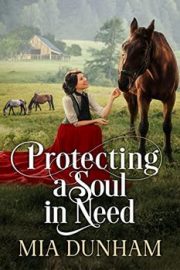 Protecting A Soul In Need
by Mia Dunham
BARGAIN
Historical Romance
Rating: 4.8
Bethany Stapleton has dedicated her life to horses, spending each day in her father's stables, sacrificing things like love and family. However, when her father hires Corbin, a new trainer, her priorities change for good.
Unfortunately, Bethany's world falls into pieces, when her favorite horses fail to recover with no explanation. Forced to find out who is trying to sabotage their farm, she joins forces with Corbin, the only person who understands her passion… Does he hold the key to solving all her problems, or will he soon become one of them? #ad
---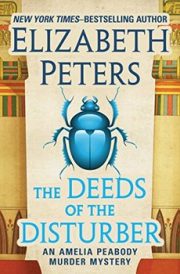 The Deeds of the Disturber
by Elizabeth Peters
BARGAIN
Victorian Mystery
Rating: 4.4
Back in London after an archaeological dig, adventurous sleuth Amelia Peabody–"rather like Indiana Jones, Sherlock Holmes and Miss Marple all rolled into one"–discovers that a night watchman at the museum has perished in the shadow of a mummy case (The Washington Post Book World).
There are murmurings about an ancient curse, but a skeptical Amelia is determined to find an all-too-human killer. Soon, she's balancing family demands, including the troubles of her precocious son, Ramses (aka Walter), with not just one unsolved crime, but two… #ad
---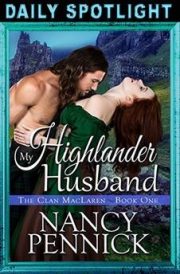 My Highlander Husband
by Nancy Pennick
BARGAIN
Historical Romance
Rating: 4.4
Volatile times engulfed 1715 Scotland. Threats of a Jacobite uprising hung in the air. Lady Juliet Kingston traveled to Glenhaven with her entourage to meet and marry Laird MacLaren's son with the hopes their union might help calm the rumblings of war–an Englishwoman weds a Scottish Highlander. Juliet longs for home and the man she left behind, until she meets Ross MacLaren. Both are stubborn and strong, but find love.
Now a threat comes from a different front, one Juliet cannot fight. She gives up her husband and home to protect those she has come to love and returns to England with John, her former beau. Will she ever find her way back? Check out Nancy Pennick's The Clan MacLaren series! #ad