Please be aware that prices may change at any time. Always verify the price before downloading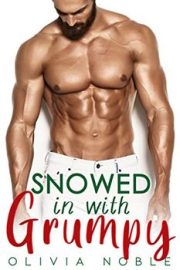 Snowed in with Grumpy
by Olivia Noble
FREEBIE
Romance
Rating: 4.3
They say he's so grumpy that he never speaks. He only growls.
I'm not intimidated. My boss sent me to deep backwoods Vermont to get Garland McGrumpypants–I mean McGuinty, to sell some of his lucrative landholdings on Silver Mountain. And I NEED this commission. McGrumpy only likes kids, animals, and his giant axe… he definitely doesn't like me. When our meeting goes horribly wrong, and an avalanche causes my car to be nearly crushed under a pile of snow… I'm rescued by the massive hermit himself. No cell service, no road access, no escape. I am STUCK with Grumpy, and this Christmas couldn't get any worse! Check out Olivia Noble's Silver Mountain series! #ad
---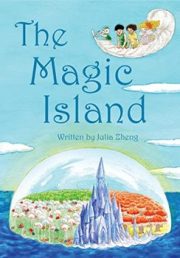 The Magic Island
by Julia Zheng
FREEBIE
Children's Fantasy
Rating: 5.0
Imagine an island divided into four seasons, where giant bees give you a ride among cotton candy trees, a pond magically changes your skin color, boys made of sand play with coconut balls, there is a river that tells your future and past, unicorns pull a sleigh for you, and an ice queen rests under a spell, longing to be rescued.
Little did Leon Lee suspect when he was assigned to write about his summer vacation that he would have so much to tell! #ad
---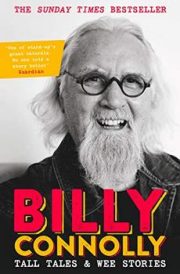 Tall Tales and Wee Stories: The Best of Billy Connolly
by Billy Connolly
BARGAIN
Biography & Memoir
Rating: 4.6
In December 2018, after fifty years of belly-laughs, energy and outrage, Billy Connolly announced his retirement from live stand-up comedy. It had been an extraordinary career.
Tall Tales and Wee Stories brings together the very best of Billy's storytelling for the first time and includes his most famous routines including, The Last Supper, Jojoba Shampoo, Incontinence Pants and Shouting at Wildebeest. With an introduction and original illustrations by Billy throughout, it is an inspirational, energetic and riotously funny read, and a fitting celebration of our greatest ever comedian. #ad
---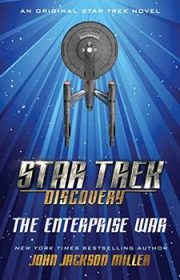 Star Trek: Discovery: The Enterprise War
by John Jackson Miller
BARGAIN
Science Fiction
Rating: 4.5
Hearing of the outbreak of hostilities between the United Federation of Planets and the Klingon Empire, Captain Christopher Pike attempts to bring the USS Enterprise home to join in the fight. But in the hellish nebula known as the Pergamum, the stalwart commander instead finds an epic battle of his own, pitting ancient enemies against one another–with not just the Enterprise, but her crew as the spoils of war.
Lost and out of contact with Earth for an entire year, Pike and his trusted first officer, Number One, struggle to find and reunite the ship's crew–all while Science Officer Spock confronts a mystery that puts even his exceptional skills to the test…with more than their own survival possibly riding on the outcome… #ad
---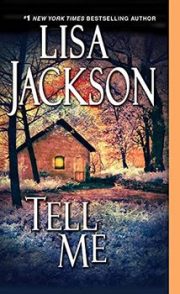 Tell Me
by Lisa Jackson
BARGAIN
Mystery/Thriller
Rating: 4.5
The most hated woman in Savannah, Georgia, is about to be set free. Twenty years ago, beautiful Blondell O'Henry was convicted of murdering her eldest daughter, Amity, and wounding her two other children. Though she swore she was innocent, the prosecution insisted that Blondell did it all to be with her lover. But Blondell's son has now recanted his crucial testimony.
Reporter Nikki Gillette is determined to get the truth for her true crime book–as well as personal reasons. Amity was Nikki's childhood friend. The night she died, Amity begged her to meet with her, insisting she had a secret to tell, but Nikki didn't go. Now Nikki's fiancé, Detective Pierce Reed, worries for her safety… #ad
---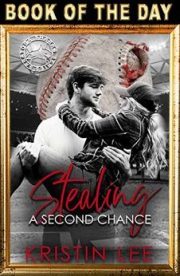 Stealing A Second Chance
by Kristin Lee
BARGAIN
Sports Romance
Rating: 4.5
Wils – I've been pretending for so long, it's become normal. To the average person, I have it all…a multi-million-dollar contract to play baseball, four homes, and if I choose–my pick of any gorgeous woman on my arm. The only problem? The one woman I want–no, need–in my life completely erased me from her memory when we were only teens. I'd give everything up for a second chance with Kenni Davis, my best friend's little sister. A tragic event that should have brought the two of us closer together, ripped us at the seams. She blames me for all of it.
Kenni – When a ghost from my past is traded to the Sarasota Sharks–where I'm the Public Relations Director–I'm hit with the realization that I cannot keep running from my past, no matter how desperately I want to. The moment our eyes meet, I know he still loves me… And I can't deny that I still love him, too. But betraying my brother isn't an option… #ad
---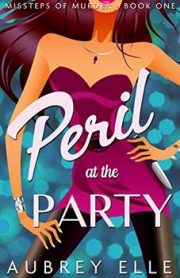 Peril at the Party
by Aubrey Elle
FREEBIE
Women Sleuths
Rating: 4.6
Once grand and gorgeous, the castle-like Baycourt Hall is now on the brink of closing. If business stays steady for the party venue, newly hired event manager Anna Glenn might be able to help the owners–handsome handyman Sean and his bubbly grandma Ruby–save it from failure.
A wedding reception starts on a rocky note, but when the party wraps up, it turns downright deadly. Before the guests can depart, Anna discovers Father Asher stabbed in the foyer. Baycourt isn't only crumbling, it's a hotbed of peril. #ad
---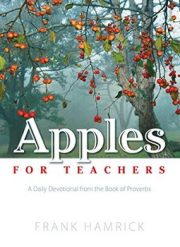 Apples for Teachers
by Frank Hamrick
FREEBIE
Religious & Inspirational
Rating: 4.6
Apples for Teachers features 180 devotionals taken from the Book of Proverbs.
Apples are a traditional gift for schoolteachers, and it's our hope that this devotional will give you an "apple" a day of encouragement in your classroom ministry. Combining humor, love, and an insight gained from a life of teaching, Frank Hamrick challenges you to become a wise teacher. #ad
---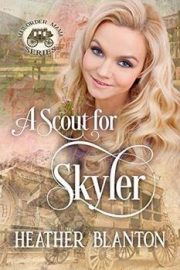 A Scout for Skyler
by Heather Blanton
BARGAIN
Western Romance
Rating: 4.7
An only child, Priscilla Jones has never done anything but follow behind her pa and learn the ways of the outdoors. On his death bed, he announces he's sending her off to become the mail-order bride of an army captain. His dying wish is that she make the man a good wife, be happy…and wear a dress once in a while.
A recent widower, Captain Skyler Corbett is an arrogant Scotsman who believes women should have babies not opinions. Regardless, the last thing he needs is a wife. His daughter is coming of age, however, and friends argue she needs a woman's influence. When the headstrong, unrefined and unexpected Priscilla Jones shows up, Corbett is not inclined to marry her. Ever. Priscilla agrees, firing back that the snooty Captain Corbett is no prize, either… #ad
---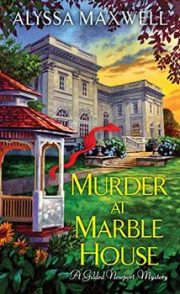 Murder at Marble House
by Alyssa Maxwell
BARGAIN
Cozy Mystery
Rating: 4.4
With the dawn of the twentieth century on the horizon, the fortunes of the venerable Vanderbilt family still shine brightly in the glittering high society of Newport, Rhode Island. But when a potential scandal strikes, the Vanderbilts turn to cousin and society page reporter Emma Cross to solve a murder and a disappearance…
Responding to a frantic call on her newfangled telephone from her eighteen-year-old cousin, Consuelo Vanderbilt, Emma Cross arrives at the Marble House mansion and learns the cause of her distress–Consuelo's mother, Alva, is forcing her into marriage with the Duke of Marlborough. Her mother has even called in a fortune teller to assure Consuelo of a happy future… #ad
---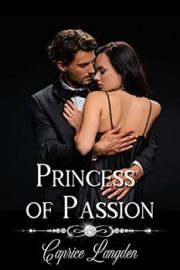 Princess of Passion
by Caprice Langden
BARGAIN
Romantic Suspense
Rating: 4.0
Hatred is an evil process and it consumed me. I rotted from the inside out, so much so that at the time, I didn't think twice about letting her go. I used Lilly Calegari to get to her brother, but he bested me at my own game. She didn't love me, so when the time came to choose between me and her family, Lilly walked away with her head held high, leaving me to pick up the broken pieces of my family.
But there was more than my wounded pride at stake. Lilly had gotten under my skin. She'd worked her way into my world where she didn't belong. She owned my heart and conquered my soul…something I didn't even know I possessed until I met her. I had a choice – stand up for my family and the sister who'd always been there for me, or risk my life to put Lilly in her rightful place beside me as I ruled my kingdom. I chose her. Check out Caprice Langden's The Calegaris series! #ad
---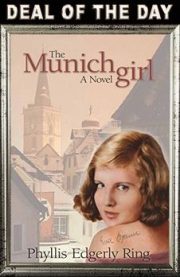 The Munich Girl
by Phyllis Edgerly Ring
BARGAIN
Historical Fiction
Rating: 4.4
Anna Dahlberg grew up eating dinner under her father's war-trophy portrait of Eva Braun. Fifty years after the war, she discovers what he never did–that her mother and Hitler's mistress were friends. The secret surfaces with a mysterious monogrammed handkerchief, and a man, Hannes Ritter, whose Third Reich family history is entwined with Anna's.
Plunged into the world of the "ordinary" Munich girl who was her mother's confidante–and a tyrant's lover–Anna finds her every belief about right and wrong challenged. With Hannes's help, she retraces the path of two women who met as teenagers… #ad
---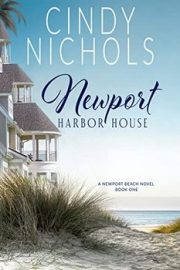 Newport Harbor House
by Cindy NIchols
FREEBIE
Women's Fiction
Rating: 4.3
Widow Jen Watson is looking forward to having a blissful summer at the family beach house all to herself, for the first time in years–until she finds out her family has been scheming to sell it. They don't want to put any money into making necessary repairs when they could sell at a nice profit instead.
But Jen and her best friends are willing to do just about anything to keep that from happening. They decide to take on the work themselves in between long walks on the beach, watching spectacular sunsets during happy hours on the deck, and wiggling their toes in the sand… #ad
---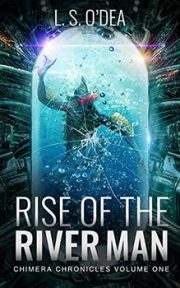 The Rise of the River-Man
by L. S. O'Dea
FREEBIE
Horror
Rating: 4.3
Imagine a world filled with human-animal hybrids. They're stronger than us. Faster. More deadly and hungry. Always hungry. Now, step inside the laboratory and witness their creation. Created as weapons. Designed to obey. No one expected them to want revenge. This is Mutter's story.
For the first time in his life he's afraid. Afraid of the shots his new master is giving him. Afraid that if he doesn't escape, he'll become food for one of the creatures in the nearby cages or worse… He'll become one of them. #ad
---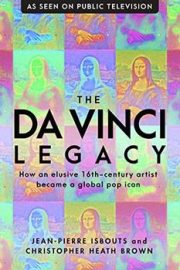 The da Vinci Legacy
by Jean Pierre Isbouts & Christopher Brown
BARGAIN
History
Rating: 4.4
For the 500th anniversary of Leonardo da Vinci's death comes an immersive journey through five centuries of history to define the Leonardo mystique and uncover how the elusive Renaissance artist became a global pop icon.
This extraordinary volume, lavishly illustrated with 130 color images, is the first book to unravel these mysteries by diving deep into the art, literature, science, and politics of Europe from the Renaissance through today. It gives illuminating context to both Leonardo and his accomplishments; explores why Leonardo's fame vastly overshadowed that of his contemporaries and disciples… #ad
---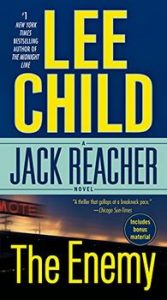 The Enemy: A Jack Reacher Novel
by Lee Child
BARGAIN
Mystery/Thriller
Rating: 4.6
Jack Reacher. Hero. Loner. Soldier. Soldier's son. An elite military cop, he was one of the army's brightest stars. But in every cop's life there is a turning point. One case. One messy, tangled case that can shatter a career. Turn a lawman into a renegade. And make him question words like honor, valor, and duty. For Jack Reacher, this is that case.
New Year's Day, 1990. The Berlin Wall is coming down. The world is changing. And in a North Carolina "hot-sheets" motel, a two-star general is found dead. His briefcase is missing. Nobody knows what was in it. Within minutes Jack Reacher has his orders: Control the situation… #ad
---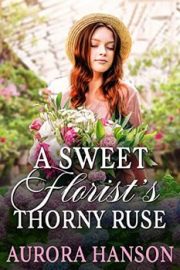 A Sweet Florist's Thorny Ruse
by Aurora Hanson
BARGAIN
Historical Romance
Rating: 4.7
Monica Nelson simply adored working alongside her beloved uncle at his flower shop. So the day he dies, her whole world is thrown into turmoil. In his will, her uncle leaves everything to her… and her husband.
The problem is that Monica is single. Desperate and bewildered she doesn't know which way to turn. Can Monica make a husband appear out of thin air or will she fall prey to those who wish to rob her of the business? What if her salvation ends up being somebody who has been there her whole life? #ad
---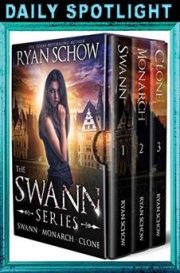 Swann Series: Books 1 – 3
by Ryan Schow
BARGAIN
Young Adult
Rating: 4.7
How do you turn a broken girl into a weapon? And what do you do with her when she loses control? Meet Savannah Van Duyn… USA TODAY Bestselling Author, Amazon ALL-STAR AWARD winner, and Top 10 Sci-Fi writer, Ryan Schow, presents a deliciously dark tale that begs the question, can you genetically alter and perfect an imperfect child? And what happens when an experiment spins wildly out of control?
Within weeks of being sent to an academy so elite not even Google has its listing or location, 16-year-old Savannah Van Duyn will cease to exist. This unsuspecting young girl will soon become something else, something on the verge of not-quite human. Is this a cure for her social anxiety disorder, her body dysmorphic disorder, and her overall depression? Or is there a deeper agenda at work here? #ad